Living on half of your income allows you to save the rest of your money for something specific. Many people choose to save 50% of their income for retirement purposes.
Why Do You Want to Live on Half of Your Take Home Pay?
They either plan on saving as much money as possible to retire early (a movement called FIRE – Financial Independence Retire Early) or are running behind and need to catch up.
Some people were late to the game regarding finances and realized they were not where they needed to be for their retirement years.
And some people like the idea of stockpiling money to have fun later.
Whatever the reason behind the action, the purpose is to reign in the spending to build savings.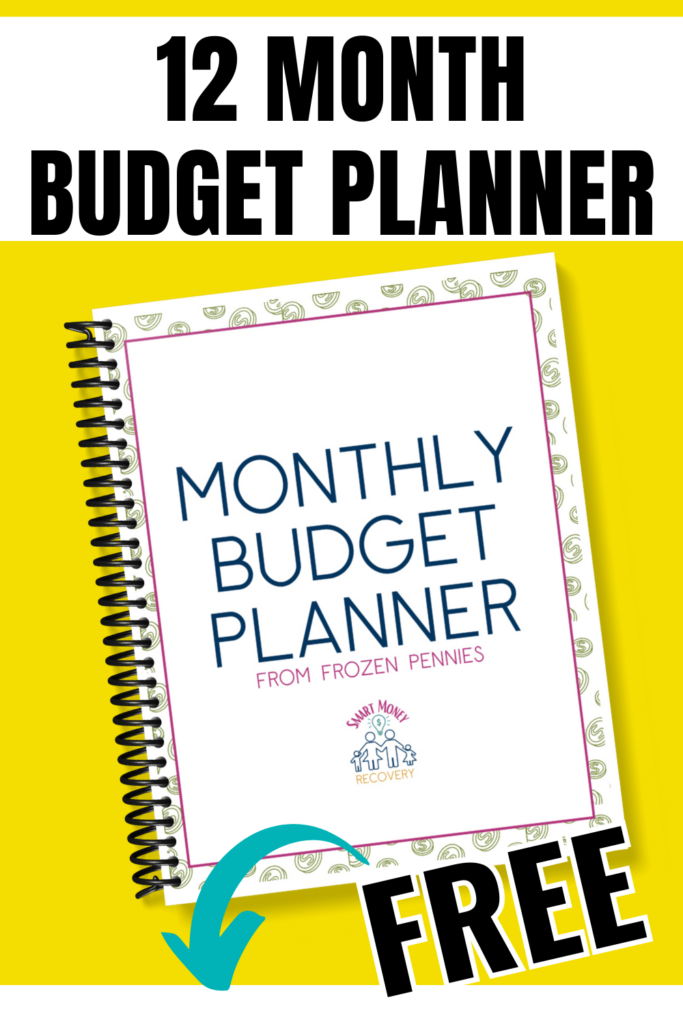 This post may contain affiliates. Please see my disclosure for more information.
What Needs to Change to Save 50% of Your Income?
Some habits and frivolous spending must change to live on half your income. Commitment and mindset are top priority actions to get the job done. Set a time frame and get to work.
Commitment
Saving 50% of your income involves some commitment. Paying yourself first – as soon as your paycheck hits, your account is the perfect way to ensure these things get done before you forget or life happens, and the money just disappears.
Set a specific amount and have it automatically transferred into a savings account.
Create a time frame. We plan on doing this for one full year and then re-evaluating where we are.
Mindset
You need to be in the right mindset to take on this challenge. You need to understand that the majority of the things you buy, you don't need.
You will also need to find ways to cut back on paid daily living activities to fit your expenses into the new budget. I have a whole bunch of tips to help.
It all comes down to what is most important to you. My husband and I have some big goals. He is getting ready to retire in a few years and not only do I want to have a nice nest egg for us when he does, but I also want to travel.
We have not been able to travel too much because we have a son with special needs, but as he gets older and we create a life for him, we will be free to go to all those amazing places we are eager to see.
You must get super excited about it and understand that anything is possible, even if it's a HUGE goal of being debt-free or saving half of your income.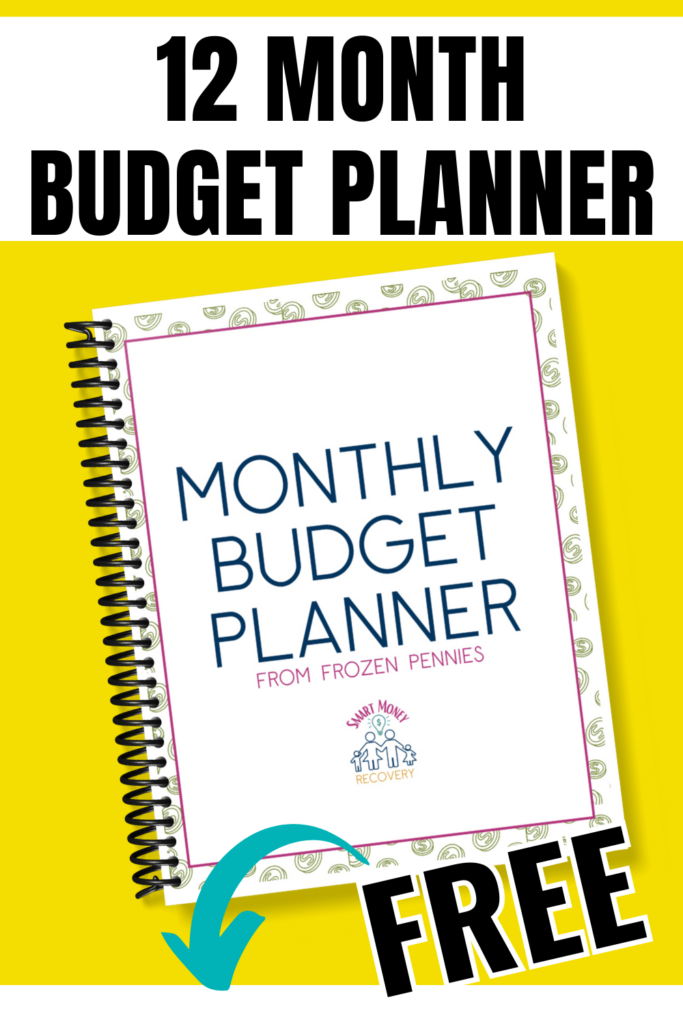 35 Simple Steps To Live on Half Your Income
Track Your Spending
Before saving half your income, you must know where your money goes. You will easily know how you spend by looking at your online banking or receipts. This will make it easier to know where the spending holes are.
At this point, being aware of your spending can be really eye-opening. I know for us, there are an awful lot of Amazon purchases going on!
Get Out of Debt
You just can't reach big personal finance goals with debt hanging over your head. First things first, knock that debt out. Follow the baby steps and take care of that once and for all, never to return.
Create a Budget
Now that you have no debt and know how much you are spending, you can create a budget. There are a lot of resources out there for budgeting. There's a zero-based budget that I love.
There are also guidelines like budgeting percentages to tie you an idea for allocating your pay.
You can go old school and write down your budget in a planner or spreadsheet or use an app like Every Dollar. It's all personal preference. I like pencil and paper best.
The budget will keep you on track to know when you have reached your limits in spending and give you a good picture of how you are doing with savings.
Meal Plan
Im an advocate of meal planning. But now that I grocery shop once a month, my meal planning strategy is slightly less strict.
I have a fantastic pantry stockpile to base my meals on; chicken on Tuesdays rather than Pulled BBQ on buns. And then plan meals from what I already have.
Lower Your Food Budget
It's pretty easy to do. Shop where they have the best prices.
I am a big fan of Aldi. They just have the best prices, and I've done the research.
With all the stores going with online ordering – both pickup and delivery, it's easy to see all the prices online and decide who has the best prices.
Doing a grocery pick-up is a great money saver. It will restrict those unplanned, spontaneous purchases that sometimes happen.
If you do not like letting someone else pick out your food, go with the best prices and plan ahead. Then choose less pricey foods and go to the store less often.
Consider a plant based diet. You could save at least half of your grocery budget this way.
Turn Down The Hot Water
Turn down your water heater so it's as hot as you want when it is on full blast. That way, the hot water isn't being heated for no reason.
Better than this, purchase an on-demand water heater. The water is heated as you need it. You are not heating an entire water tank just to let it sit there and reheat.
On-demand water heaters are not cheap. But they will save you lots of money over time in the long run.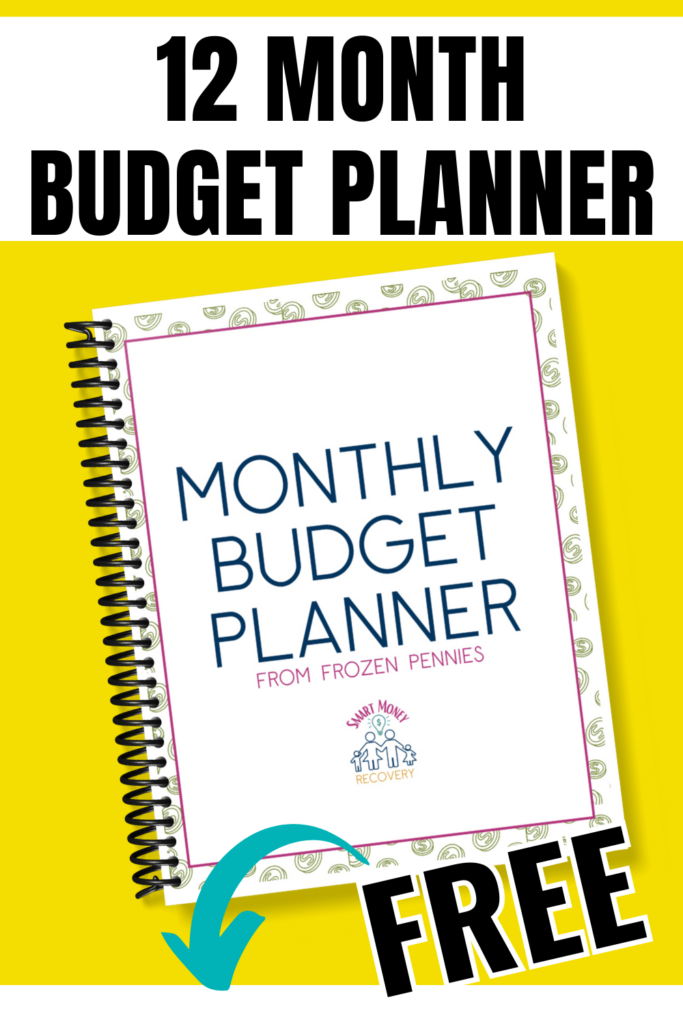 Negotiate Current Bills
I do this a couple of times per year. I will call auto insurance, cell phone providers, and Sirius XM at least once yearly to get a better deal.
I got our cell phones reduced by $35 a month, and my son (who uses most of our data), who has a job, is paying me for half of the bill. Without him on our plan, we could save over $100 monthly.
I want to look into the big family plans where everyone gets unlimited everything. That way, my oldest and his wife can all go in on the same plan and save even more.
Cook From Scratch
Instead of buying a pre-made lasagna, make your own for less than $5. Instead of ordering a $40 pizza, make your own for seventy-eight cents or buy a frozen one for $5.
Cookies and muffins can be made from pennies.
My son's birthday is next week, and I don't have to buy a cake because I have all the ingredients for a chocolate cake with peanut butter frosting.
Lower Housing Costs
My house was 1100 square feet when we bought it in 2002 for $65,000. We made improvements and additions.
It was under construction for six years, so we lived on 800 square feet. We slept in the dining room for six years. Now we have a four bedroom, two baths paid-for home.
You don't need nearly the amount of room you think you do. My boys shared a bedroom until they were 18 and 21.
Remember, tiny house living is trending.
The Benefits of Living in a Small House
Buy Multi-Use Items
Discover new uses for items or purchase items that can be used for more than one thing. A nightstand with drawers can hold socks and a lamp.
A bench with a lift-off lid can be used to put your shoes on and store your shoes.
Simple things like mason jars can freeze leftover soup, hold cotton balls in the bathroom, or display buttons in a sewing room.
Using items for more than one thing can form frugal habits and allow you to get a little closer to saving half your income.
Cut Unnecessary Spending
This means being 100% aware of what you're spending your money on. Look at bank statements and receipts to determine where the money is going. After figuring out how to spend your money, you can decide where to cut back.
For example, if you look at August and see that you have spent $1200 on all food (including groceries, take out, coffee to go, and restaurants), you can then decide where to trim the category. Maybe shop at Aldi or make your coffee at home.
Make a Grocery List
One of my favorite money-saving tips. Studies show that you will spend less money when you make a list and stick to it. It's just the way it is. Making a list will reduce impulse buys and prepare you for the week or month ahead.
Substitute With Cheaper Alternatives
Does the store-brand corn taste as good as Gren Giant? Give a can a try. Can you substitute a different brand name dish soap for Dawn? Many times, soap is soap.
This could also apply to clothes, cars, pens, coffee, hairspray, and windshield wipers. Consider the cheaper alternative. Do not put yourself in danger or make yourself sick but consider that there might be a cheaper way to go.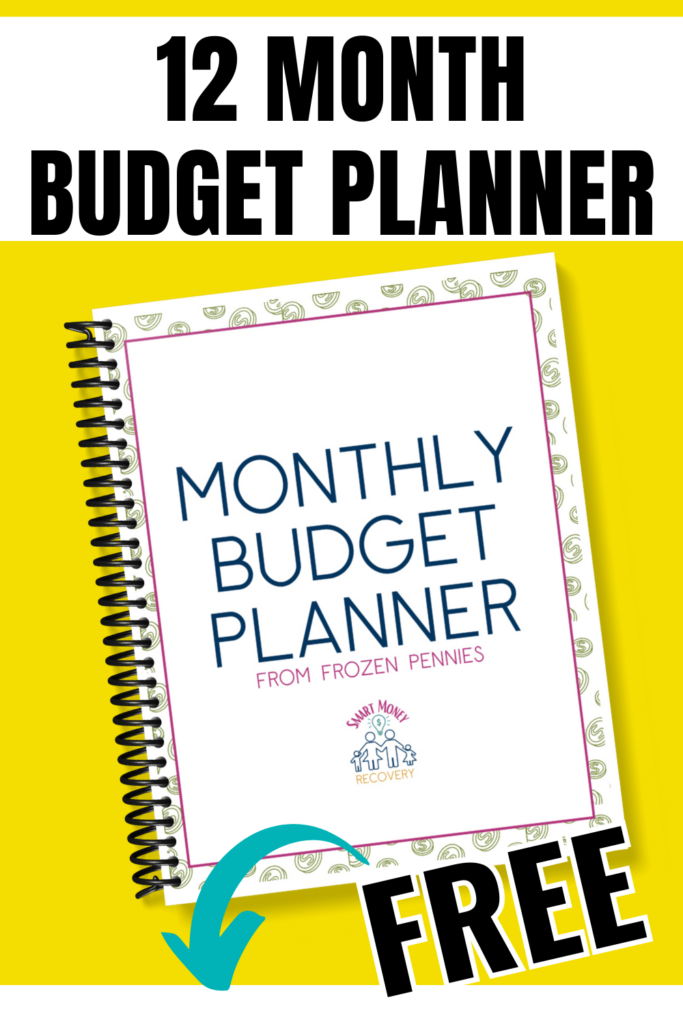 Other Tips on How to Save 50% of Your Income
Buy in Bulk
I'm a big advocate of bulk purchases. I love the stockpile and the backups to my backups.
I just ordered popcorn in bulk (organic, non-GMO nerd here), which is so much cheaper than I could find anywhere else.
It's important to know your best prices. Sometimes, items are not cheaper in bulk. Knowing how much you are willing to spend is a must. If you know that your local grocery will sell ground beef every three months at $1.99 per pound, then the $2.49 per pound bulk purchase at Costco isn't the best deal.
Make More Money
Maybe it's a mindset thing. Maybe it's just a fact. If you want to have a goal of saving 50% of your income, yet your expenses eat up 70%, maybe you need to make more money.
It might not need to be forever, just until goals are met. Like the side hustle to be debt free, it can become a means to an end for retirement and savings goals.
Here are some great side hustle options: How to Make More Money Legitimately
Save Your Change
Saving change sounds like such a simple gesture. But those coins can add up. I just took our jar to the bank and got almost $200.
That is a nice amount to add to your savings.
Our credit union has a machine for change, so we don't have to pay any fees. Keep that in mind. You might want to turn on your favorite Youtube channel and roll your change. Those other machines take eight to ten cents on the dollar.
Negotiate the Costs of Services
I just did this. I got a substantial discount on our homeowner's insurance last month by switching.
You can negotiate or call around other insurance providers a few times a year to lower those costs.
Also, don't rule out negotiating for other things like portapotty rentals and tuxedos.
For our wedding, we rented a portapotty. It was an outside wedding, and we wanted to have a portapotty. I asked if I would pay cash if I could get a discount. And I did.
The same went for my oldest son's wedding. My youngest son and my husband both needed tuxedos. I paid cash and got a discount.
Cancel Cable
More and more people are cutting the cord on cable and finding alternatives.
But keep in mind that those subscription channels can add up as well. You could pay just as much as you were with cable after Netflix, Hulu, Disney Plus, and NFL Game Pass.
Trying a TV antenna may also give you some entertainment for free.
Consider the Roku and Philo TV. Philo will give you over 50 channels for $20 a month. And this link will give you $5 off your first month: Philo TV $5 Coupon.
We love it! They have HGTV, Nickelodeon, DIY, Food Network, Hallmark, TV Land, and SO MUCH MORE.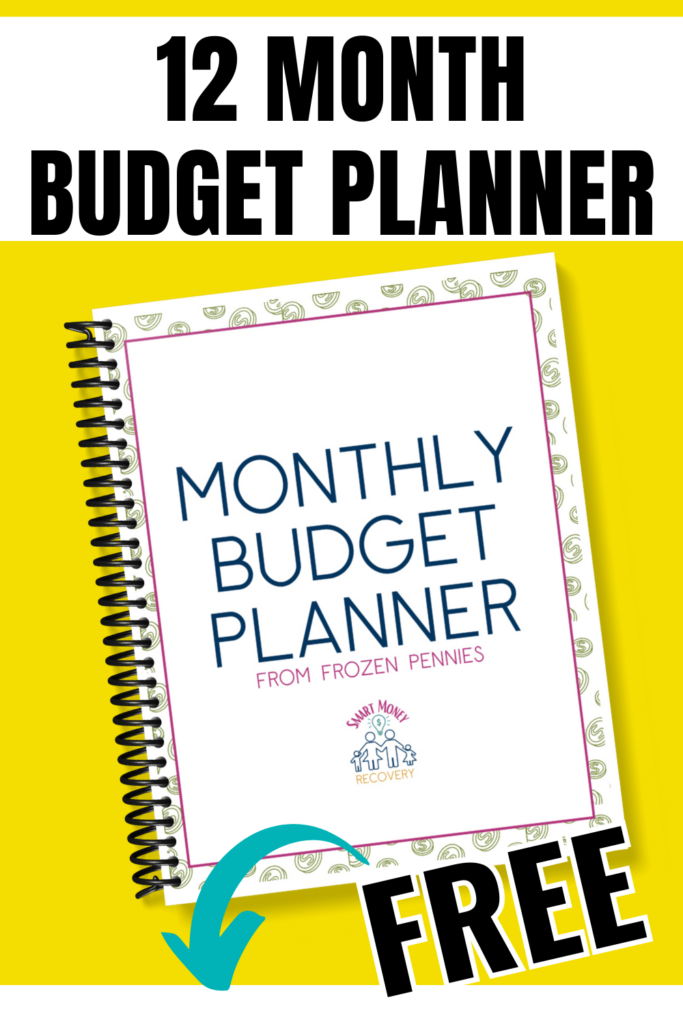 Keep Savings in a Separate Savings Account
Not only in a separate account, in a separate bank, too. We use the Capital One 360 online savings account for our emergency fund. It's a higher-interest account than our credit union, and it takes a little more work to get the money out (which we are ok with).
Invest
Learning how to invest is a substantial part of saving half your money. Putting 50% of your income in a piggy bank is insufficient. You must learn how to grow that money and make it work.
Hiring a trusted financial planner who can guide you through reaching your goals is an element of this challenge you cannot go without – unless you're interested in this enough and have some experience to take charge of your portfolio.
It may even go past just having a 401K with your company.
Check out one of my favorite books: Invested by Danielle Town.
Use Cash
Using cash will help you control your spending. Therefore, it will help with saving. I am a huge advocate of using cash. I mean, I'm a little sad because this pandemic has put a pretty big weight on the cash-only system I love so much.
My grocery store has a sign up on the door that says exact-only cash is allowed due to coin shortage. Next month, I'm going to be fully prepared. I have had enough of this debit card business.
Putting limits on yourself to achieve a greater goal is not punishment. It's an act of love.
Cash Envelope Wallets That Will Make You Want To Use Cash.
Use Coupons
Couponing for groceries is pretty limited. It might be tough to find coupons for items that lean toward healthier. For example, you can find cereal coupons, but fruit coupons are rare.
It is worth exploring.
You can find coupons for other things, though. Toothpaste, shampoo, laundry soap, and cough medicine companies give us ample opportunities to save money on their products. Many times find them for just pennies.
Check out this article about couponing for beginners.
Cancel Memberships
How many of us are probably paying for things we are not using? Not only those gym memberships everyone finds so hard to cancel but all the other little things.
The Apple ring back tone every month, so the telemarketer that's calling you can hear "Call Me" by Blondie every time he or she calls to tell you your car warranty has expired. Do you really need that?
The $5 a month you send to your favorite Youtuber's Patreon Account. We love them. But now might not be the best time.
Sirius XM radio in your car (guilty) when you only drive to the grocery store once a month. Am I really too good for public radio?!?
Ask for Discounts
Always ask for discounts and coupon codes. If you are following websites and bloggers and they have a product, ask for a coupon code.
If you need a sheet of plywood at Home Depot, but the damaged corner won't matter, ask for a discount.
Shopping at a privately owned electronics store may give you some negotiating wiggle room – more so than Best Buy. But ask anyway. You can often get a discount if you pay cash (as discussed above).
Sometimes they say no. But ask anyway.
Shop Generic
The difference in the cost of some store brand items compared to the regular-priced national brand can be surprising.
For example, according to Instacart, Aldi's organic ketchup is $1.85 for 20 ounces. Heinz organic ketchup is $3.19 for 14 ounces. That's a pretty big difference.
The same can go for everything you buy – from pasta to puppy food.
Except for Hellmann's Mayonnaise. Nothing compares to Hellmann's.
Changes to Make to Save at Least Half Your Income
Delete Card Numbers Online
Both my phone and my computer have this great feature. They remember my debit card for me. Except it's not such a great feature.
It makes it way too easy to impulse buy.
Also, Don't allow your favorite online stores to keep your debit card numbers. In all honesty, it just doesn't seem safe anyway.
Keep Food Stockpile
Having enough food can help in many situations, including crazy weather like hurricanes and North Country snow storms.
But it can also save you money by being able to replenish when there's a sale.
I love a good stockpile. Not only do I always feel like I have enough to feed my family, but I also have enough wiggle room to wait until my favorite products go on sale to restock.
Remember to buy what you eat and eat what you store.
This goes for a few convenience items like frozen pizzas. It's better to spend $5 on a frozen pizza than $35 on delivery.
Give yourself some grace and check out this article:
37 Frugal Pantry Staples On A Small Budget.
Unsubscribe From Shopping Emails
Do not let them send you the sales emails. It can lead us directly into temptation, especially if we have a weak spot.
Every time you open your email. Unsubscribe.
Automate Savings
Have your retirement removed from your check before it even hits your account. Pay yourself first.
The same goes for emergency funds, too.
There is something to be said for out of sight and out of mind when saving money.
Buy Cheap Foods
Food is expensive. It's a difficult balance between cheap eating and healthy eating. Organic is best, but there is a balance. Because when you have big financial goals, you have to find that balance.
Lean into the dirty dozen and the clean 15 when shopping for fruits and veggies. Consider buying half a cow from a farmer instead of grass-fed beef in the market. Shop around for the best prices on organic dairy. Know what you should buy organic and non-GNO and what really doesn't matter so much.
Organic cookies or no cookies? Make your bread from organic flour or spend $5 a loaf on organic multigrain?
Pick your battles. Do your best.
37 Cheap Groceries to Buy When You're Broke.
Barter for Services
Enlist the people you know. Our friend Chris is a tech guru. When we need help with our internet, he comes over. I bake him cookies.
My stepson had a contractor friend put in his new flooring. He now owes him double those hours in the construction business.
My husband plows the people's driveway, and my son mows the lawn across the street; she brings them baked goods.
Barter your needs with those who are good at it.
Automate Bill Pay
This is such a money saver. Pick those bills that allow automated bill pay and set it up. Our cell phone company gives us a discount for autopay.
Then, there are no worries about late fees added to the monthly bill because you accidentally forgot to pay it.
Shop Once a Month
This is the golden ticket to saving money on groceries. Going once, getting all the food you need for the month, or replacing the food you already ate from your stockpile will save oodles of money.
It does take some planning, but it is absolutely worth it.
Once you know how long fruit pasts and what to eat first, you will find a good rhythm and know how much you need to buy.
19 Easy Tips for Your Once a Month Grocery Shopping Trip
Cut up Credit Cards
Saving half of your income does not normally involve credit cards. If you do an independent study of people who save 50% of what they make, you will find that they do not have credit cards.
They have no reason to build up cash back or airline points. They know what they spend their money on, where it goes, and how they get there. Cut them up and chose not to gamble with owing anyone anything, especially interest.
Walk Instead of Drive
I watched a youtube video of Mr. Money Mustache, and he was chatting about transportation. I found this interesting because he had an older minivan instead of a truck. He compared the usability to a truck, and it was fascinating. When he could, he rode his bike or walked instead of driving.
The cost of a truck is ridiculously high. They seem to hold their value more than most vehicles. If you can get away with not even having a vehicle, all the better.
Utilize the Library and Youtube
It's all about free entertainment. Why buy the cow when you can get the milk for free? My gram used to say that. It's not what she had in mind, but the comparison works well here.
Instead of buying the book, borrow it. Instead of paying for a streaming service, watch Youtube (and support creatives by giving a thumbs up). Instead of paying for a concert at a stadium, find music in the park.
Find frugal and free things to do to occupy your downtime. Everyone needs downtime.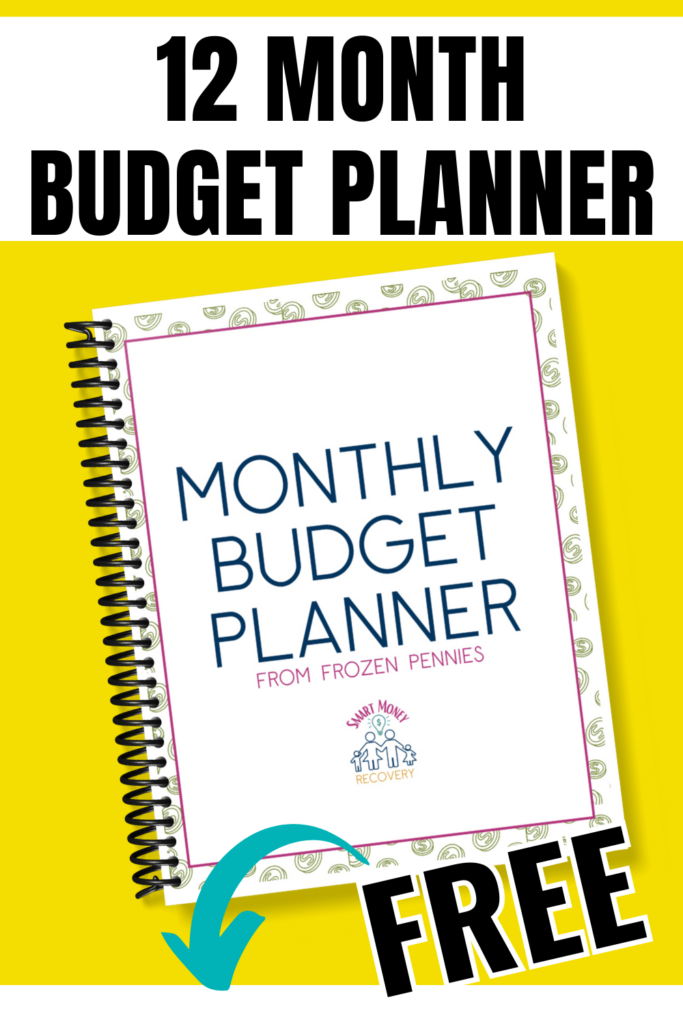 Consider a Spending Freeze
A spending freeze is a set amount of time decided ahead of time that you stop spending any money. it could be a weekend, week, month, or year.
This is a great way to make a game out of saving money.
Set the ground rules and decide what you get to spend money on and what is a hard no.
Create an environment that is conducive to success. If you decide restaurants are off-limits, search for meals from your favorite places to try at home.
Most of us could take a break from clothes, shoes, accessories, and home decor (I see you, Target!).
Take a peak at past purchases and decide the average money spent. Then put that into savings.
Final Thoughts on How to Save 50% of Your Income…
Those are the ideas that I have for ways to save half your income. It's a pretty big goal to set, yet such a rewarding one.
First and foremost, you must get out of debt. This life is not accessible if you owe money.
Save. Save, save, save. Save when you think you should spend. Invest instead of buying new boots.
Then, keep your eye on the prize. Create a simple life without comparing yours to others, and understand why you are doing this. Remind yourself often how much you want to live by the beach or travel the world.