It's a misconception that healthy eating is expensive. If you think staying healthy takes a lot of money, you're not entirely correct. It's easy to stay healthy and fit without spending a fortune. You can achieve all your fitness goals and fulfill those healthy new year resolutions without breaking the bank.
There are several ways to stay healthy on a budget. But that doesn't mean going cheap. At first glance, you might think junk or processed food's more affordable than healthy foods.
You may feel like buying inexpensive foods can save you some money. But in reality, you're paying a considerable cost when eating junk instead of healthy food.
All the processed foods have unhealthy amounts of salt, sugar, and fats that make you sick. It makes no sense to buy the junk so it can temporarily calm your hunger pangs and cravings.
How to Stay Healthy and Fit on a Budget
People think that following healthy habits and staying fit is expensive and out of their budget. You don't have to buy pricey meal replacement shakes, exotic fruits and vegetables, and fat-burning pills to keep in shape. You can afford a healthy lifestyle if you follow some money-saving strategies.
Set your fitness goals, plan and implement some healthy strategies, and you can ace the game of health on fitness while you stick to your saving goals.
12 Ways to Stay Healthy and Fit on a Budget
Are you Looking for the best way to stay fit on a budget? Here are a few inexpensive ways to keep fit without costing a fortune.
1 Walking
Walking is the best form of exercise when it comes to staying fit for free. It doesn't cost you a penny if you adopt walking as your fitness BFF. You don't even need any special equipment except a good pair of walking shoes.
Walking has tremendous benefits on your health and wealth. It keeps your heart healthy while letting you save a good amount on vehicle costs, including gas (it just keeps getting higher).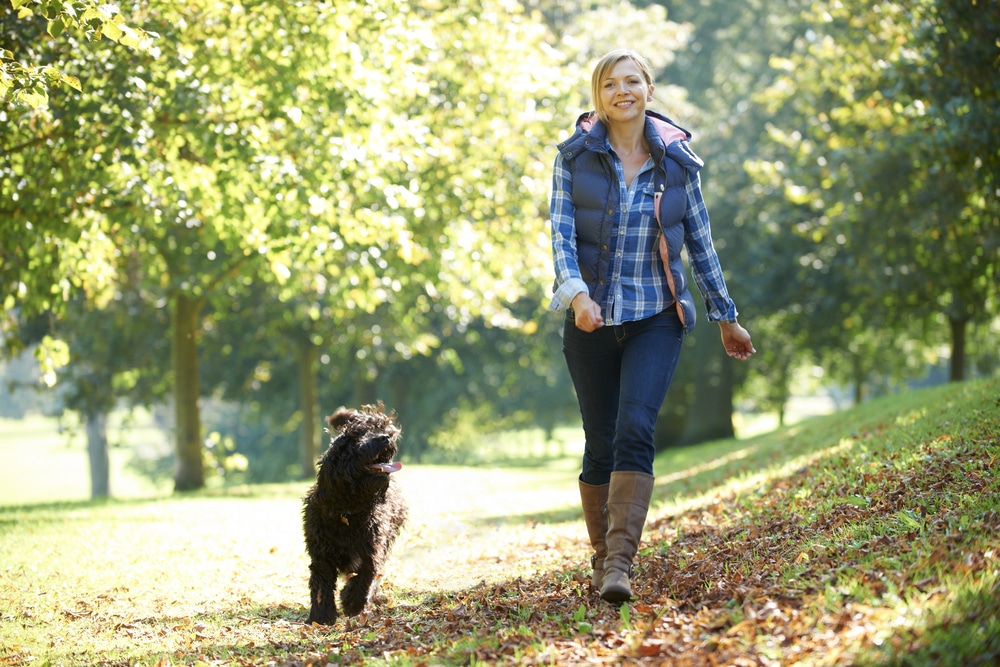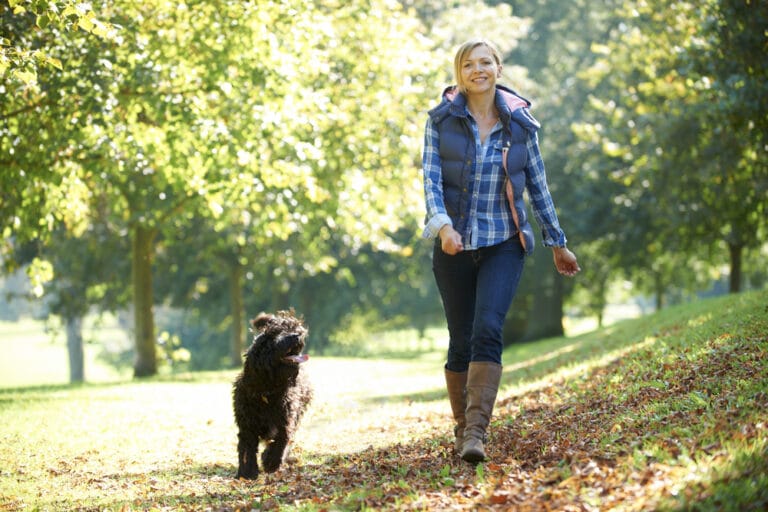 2 Stay Hydrated
Water plays a vital part in your overall health. Staying hydrated is essential when you want to stay healthy. Drinking a sufficient amount of water every day saves you a lot of money instead of buying fizzy drinks and expensive shakes.
The crazy ways dehydration affects your headaches, tiredness, and even crankiness.
Drinking water and staying hydrated is a simple and free way to stay healthy and fit when you're on a tight budget. Step it up a notch and carry a reusable water bottle with you everywhere.
3 Cook Your Meals
Eating out can be tempting. The junk at the drive-thru may seem affordable too. But when it comes to staying healthy and saving money, cooking your meals helps a lot. You know what ingredients you're using, and you're pretty mindful while cooking and eating.
Outside food may come with several unknown and unwanted ingredients and cost you extra bucks. Cook your favorite dishes that can be low on fats and carbs, and stay vigorous without worrying about the meal costs. Homemade food is always going to cost you less than outside food.
4 Meal Planning
Planning your meals and grocery shopping helps you save time and money. Meal planning enables you to use all the ingredients available in your pantry. Hence, nothing gets wasted. This way, you can eat homemade food to stay healthy and save money.
5 Prepare a Grocery List and Stick to it
When you want to save money on healthy food by planning your meals, preparing a grocery shopping list helps. Add all the healthy ingredients to your grocery shopping list and stick to it. Make a rule not to buy anything that's not on your grocery shopping list.
6 Compare Prices
You can get the same food for more affordable prices if you compare them at different stores. Shop the flyers. Make a list of foods you need to buy for the upcoming week. Compare the prices with all the shops and supermarkets. Analyze the costs and choose the cheapest ones that help you save money without compromising your health.
7 Eat Leftovers
If you're cooking food in large batches, it helps you save money and time. Make sure you preserve the leftovers properly, and you can eat them later.
Storing leftovers in airtight containers helps to keep them fresh. You can date the containers, which lets you know which foods you should eat first.
You can repurpose them to make a completely new dish with planned leftovers. With just a few tricks and tweaks, you will be able to eat every bite of the food you make, which will help you stay within budget.
8 Grow Your Food
Are you worried about the unhealthful things that come with fruits, vegetables, or meat? There's a lot of science behind the diseases linked directly to the chemicals in our foods. Pesticides, antibiotics, and artificial additives aren't good for our health. Growing organic fruits and veggies can help you knock off these worries.
Homegrown foods are a lot cheaper and healthier than conventional grocery store ones. You can also raise chickens and other meat-providing animals if you have a bigger space.
9 Portion Control
A calorie deficit diet helps to stay fit. Controlling the portion of food you eat every day will help you consume lesser calories than you require. If you're trying to lose weight and get healthy, portion control helps a lot.
It helps you eat mindfully. You won't indulge in overeating when you know how to control your meal portion. This way, you will be able to stay healthy and fit on a budget.
10 Avoid Buying Processed Food
Processed food is expensive and unhealthy. It can kill your budget and health goals in the long term. I always prefer buying whole foods instead of processed ones. Whole grains are healthier and cheaper than processed snacks and cereals. 
Whole foods keep you healthy and let you enjoy nutritious food within your budget.
11 Stock up Food on Sale
You can purchase your favorite healthy food at lower prices when they're on sale. You can keep them in small batches in the refrigerator or freezer and use them in small portions.
Stocking up healthy food on sale is one of the best ideas to stay healthy and fit on a budget.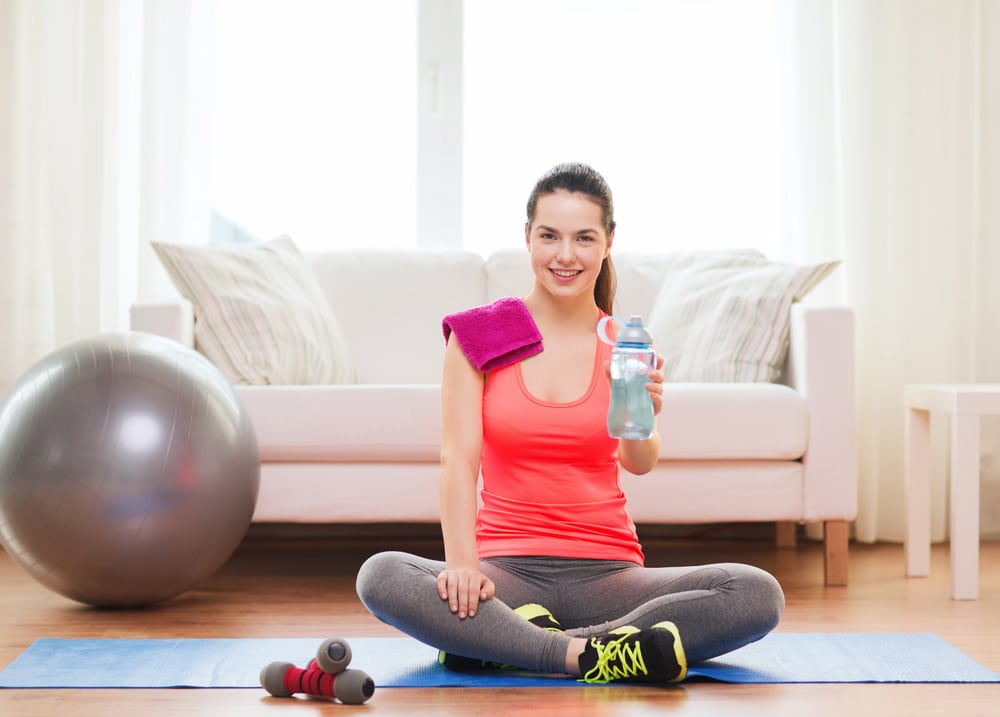 12 Exercise at Home
Gym memberships and yoga sessions can cost you a considerable amount to stay healthy. Cancel all those pricey memberships and start working out at home. There are several apps and YouTube videos that guide you for free.
You don't have to pay anything when you exercise at home. Yoga, running, dancing, and walking are some of the best ways to stay healthy and fit.
Healthy Lifestyle for Adults
Adults need to be extra careful with their health. Cutting out junk and processed food, sticking to wholesome food, exercising regularly, and spending reasonable time in the sun will help you stay healthy as an adult.
Yoga, walking, and a nutritious diet are a must. If you want to follow a healthy lifestyle, you need to be mindful of your food habits and physical activities.
Tips to follow a healthy lifestyle for adults:
Don't skip breakfast
Exercise regularly
Stay hydrated – drink a sufficient amount of water
Eat whole foods, including fruits, as they're full of fiber
Workout in green areas to get more oxygen and fresh air
Breathe mindfully – Perform meditation to breathe mindfully (Pranayam and Vipassana are great ways to be mindful with your breath)
Practice yoga more often
How can you eat healthily?
We eat to live. And when you want to make your life healthier, you must stick to best eating practices.
Have a healthy and nutritious breakfast every day. It keeps you full and energetic for a long time.
Always opt for healthy fats and avoid buying those high in salt, sugar, and saturated fats.
Adding more fruits and vegetables will add extra perks to your healthy lifestyle goals.
Eat a lot of green leafy vegetables
Don't skip meals
Portion control – your digestive system becomes less efficient than before as you age. Eating less than you need is good for digestion.
Best way to stay fit on a budget
Eating healthy food (and I don't mean it needs to be expensive) and staying active are the basic need of every human being. When you're on a tight budget, you may want to find the best ways to stay healthy and fit.
Find some practical and doable ways that will help you stick to your healthy lifestyle budget. Several free resources are available on the internet that will help you live a healthy life without spending a penny.
Look for all the free stuff that can motivate you to live frugal and healthy every day.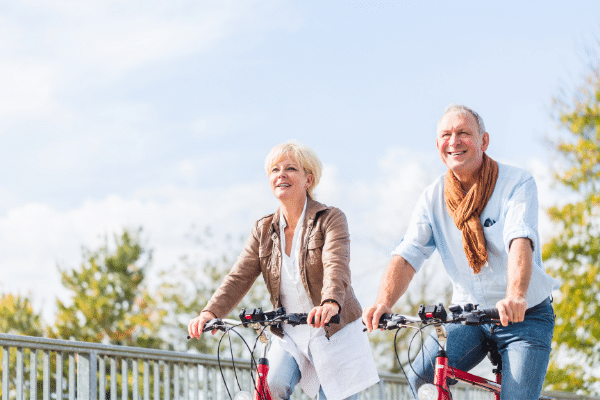 Final Thoughts on Ways to Stay Healthy and Fit on a Budget
Following a healthy lifestyle can be overwhelming at times. It becomes more challenging to fit everything into a small budget. But, if you try to be a bit conscious of your health and money, you can make them work together without overpowering each other.