I write about saving money. How to save money on your grocery bill or why you should cut out cable to get out of debt. But what about making more money?
There are so many ways to make more money legitimately – some right from your living room and others outside your space.
If you keep cutting from your grocery budget and you still cannot make ends meet, then maybe your grocery budget isn't the problem. Maybe it's your income.
Yes, you could negotiate your expenses to get a lower rate. You could work from my list of frugal hacks to save money around your house until you are numb.
But what happens if you have done everything you can to cut back and you are STILL struggling? You are still feeling that anxiety over debt.
I have a friend. She is the queen of the side hustle. Someone said to her…I wish I could afford to go on a cruise. She asked why they couldn't afford it. They answered they didn't have enough money. Her answer to that was ….so make more money!
So…want to get out of the cold northern temperatures of February? You have three months to make some cruising money. Where do you start?
Whether to make ends meet or go on vacation, let's explore some of the ways you can increase that income.
Make Money From Home
How can you make an extra $1,000 a month from home? It can be done but you need to be willing to put in the work or step out of your comfort zone to do so. Here are a few ways to make money from home.
They don't call it a side HUSTLE for nothing.
Host A College Student. If you live near a college and you have an empty room (or can make those two teen boys bunk together) you can make some serious money.
A program called Homestay will match up a foreign exchange student to your home. You may have to provide meals but for over $8,000 per semester, this could be an excellent way to bring in a substantial amount of money.
A friend of mine has been doing this for years. She has never had a bad experience.
AmeriStudent will give you $30-$60 per day to host an international student.
Bake. The most amazing cookies sugar cookies you have ever had come from a lady who does it for fun as a side hustle. She gets $25 per dozen for these cookies. It comes on a beautiful display plate and they are both delicious and gorgeous!
My friend Kim makes Pumpkin Rolls every year for Thanksgiving. She sells them for $15 each or two for $25. She then uses that money to shop for Christmas. This year, she sold 138 pumpkin rolls.
Vending Machines. I heard of a father and son team that had vending machines. They bought a couple machines for about $100 each used on eBay and each evening, they would go to local businesses and stock them.
It ended up being enough money to pay for the young man's college education.
Cleaning. My friend had her own cleaning business for years.
When her children were small, she started cleaning offices at night when her husband would come home from work and as they got older and went to school, she added some houses during the day.
She had a very nice little business going on until she retired.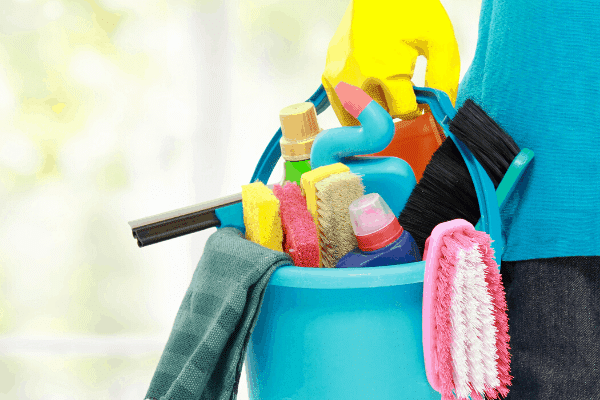 Babysitting. I know so many stay-at-home moms who have other people's children over each day while they are home with their own littles. It brings in a few extra hundred each week.
Adult Care. Consider hanging out with a special needs adult a few nights a week. As a mom with a special needs son, we have someone come in once every week to two weeks in order to give us some much-needed respite.
Jen has also spent the night in order to care for our son if we want a night away or have a wedding to go to. This is paid through specific state programs and rarely out of pocket.
Alterations, Sewing, And Embroidery. My friend Becky has an embroidery machine. I have had her personalize quite a few things for me. Including baby blankets and bibs. She has also made large gift bags and stockings recently.
Making T-Shirts. With the popularity of the Cricut craft cutter, iron-on t-shirts are rising in popularity. Making your own t-shirts – customizable – is a great way to make more money, legitimately.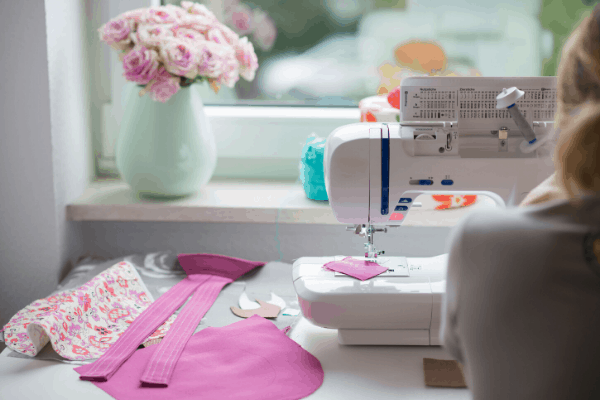 Make Money Online
There are a lot of jobs that can be done as a side hustle online. Whether you are trying to make money online as a stay at home mom or supplementing your daily job with an extra few dollars.
Start with these online jobs to eliminate that anxiety over debt or save for that kitchen remodel.
Freelance Writer. If you are a lover of the written word, consider writing for someone else. There are websites that you can become members of to help you get work.
I took a pretty great course on becoming a freelance writer (it is on my to-do list for 2020). Here is the affiliate link: Freelance to 5K
Social Media Manager. Do you love Facebook? Have a knack for Instagram? Maybe managing a social media account for small businesses might be your thing. Every business has someone to manage these accounts. Try locally and see if someone would hire you.
Virtual Assistant. The majority of administrative work can be done from home. There are so many online businesses out there that are looking for a hand with those administrative tasks.
Small businesses might only need you for five to ten hours a week. But picking up 2 or three of those would really give you a nice size side hustle.
Start A Blog. Although, this is not immediate. It may take a few years to start seeing a return on your investment. After a LOT of work – hours a day, you will start seeing some money. But, it's a long game and not a quick money maker.
Sell Your Music. If you are musically inclined and record music, you can sell it on iTunes or Spotify. My son's friend does this. He is quite talented and selling a fair share.
Proofreading. Yes, you can get paid to proofread other's writing. if you like to read and have a knack for grammar, this might be a great way to earn some money. Check out this article for more info. 20 Best Online Proofreading Jobs in 2020
Take Photos. Sell them or hire yourself out for children and family photoshoots. My friend April (who took all the photos for the blog) focuses on senior photos specifically. It is a talent and a passion to supplement her hospital administration job.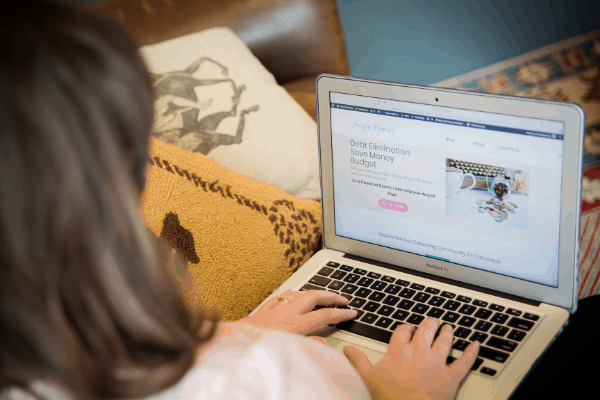 Ways To Make Extra Money
Are you wanting more money? Do you want to increase the amount of money you have in the bank? Here are quite a few ways to make a little extra money this week.
Flip Items. Find things cheap and sell them for a profit. Facebook market place and craigslist are perfect platforms for this.
Not only can you go through your house to find things you are no longer using, but you can also go to tag sales, rummage sales, second-hand stores, and even marketplace itself.
I know someone who does this just for farmhouse decor. Another friend of mine went to sales when storage units were selling the entire contents of abandoned stuff. He then turned around and sold it online for a profit. That was his job.
Sell Clothes. The same thought process as above, really. Sell your clothes and then look for lots of designer clothes online and sell them to online consignment shops or shops in your area.
If you can get ten pieces of American Eagle clothing pieces for $40, I am sure you could make a 60% profit on those!
Start An Etsy Shop. If you are the creative type or can hunt down some cool vintage wares, then Etsy might be your answer. My friend Heather sells her jewelry, knitted treasures, and tie-dye t-shirts in her Etsy shop.
My friend Gretchen got her start on Etsy with her essential oils at Adirondack Aromatherapy shop. She also has a brick and mortar store now.
Direct Sales. If you have a knack for sales of any kind, consider direct sales like Norwex, Thirty One, or even Tupperware. Just be cautious of the buy-in (that's its not too much money) and that restrictions aren't over the top.
Also, make sure you really love the product. People know when you are trying to sell them something that you don't believe in.
Christmas Retail. So many retail stores hire just for holiday time. This is a great way to pay for all those Christmas presents. Just don't work in a store that would tempt you to buy – unless you are buying gifts!
Summer Yard Work. My son has a couple of jobs. One is mowing lawns in the summer. Its good money and it gets him outside. There are a lot of people always looking for a reliable person to mow, weed wack, rake, and weed their yards.
My stepson was doing it when he was planning his wedding. While his fiance was working a second job at the mall, he was doing yard maintenance. And he was making a good extra income.
Deliver Flyers Or Phone Books. Yes, people still do this. I know it sounds like a job from the prehistoric age but I still get phone books on my porch. Also, specifically around election times, there are lots of door to door opportunities available.
Side Hustle Ideas For Teachers
Our teachers put in a lot of hours and don't make nearly what they should. I have been asked if I know of any side hustle for teachers and from speaking to teachers who have some side money jobs, here is what I came up with.
Uber. I have two teacher friends that drive for Uber. They are both women who needed a Summer side hustle and they made some great money.
I also know a man who does Uber just on Friday and Saturday Nights in a busy downtown city when people would rather ride than drive after being out late. he makes enough money those two nights to support himself all week.
Tutoring. If you have an education in something like English or math, tutoring students after school would be an option. You don't need a degree in education, you just need to know what you are doing.
If you have a degree in education, then you could surely make more money at it!
Teaching English Online. Teaching English online as a second language is something you can do right from your home.
And I am willing to bet, because you may have been doing this all your life, you are pretty good at it! English First is a reputable company that you can get connected with and start making some extra cash today.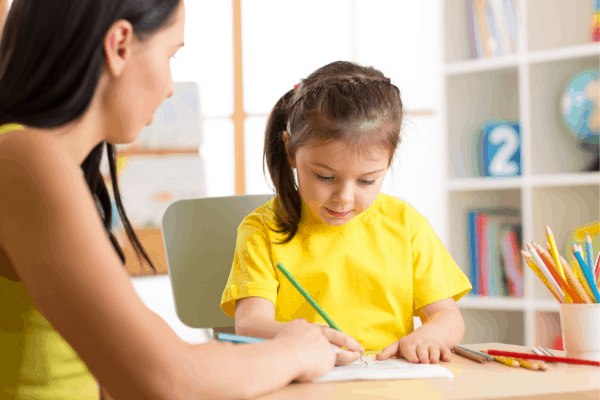 How To Make Extra Money As A Guy
I went to my husband for this one and we chatted about the men that he knows and how they made some extra cash. Mind you, this is not restricted to just guys. Anyone can do these jobs. We just know men who make extra money doing these things.
Transporting Cars. Sometimes car dealers will trade cars. If one has a customer looking for a blue Honda Civic, one might trade a blue for a red.
They will need someone to make that trade so they will hire drivers. Also, if there are cars that need to go from dealers to auctions or the other way around, people will drive those where they need to go.
Small Engine Repair. I see it on Facebook all the time. People looking to get their lawnmower or snowblower fixed. if you are mechanically inclined, it might be a way to make some extra money.
Detailing. Just another word for meticulously cleaning. One friend of ours focused on campers and boats. A young dad that I know does cars. This is something you could definitely do in the evenings or weekends.
Painting. Small jobs that only take a day or two to complete. All you need is a bucket of paint and a brush. You could paint bathrooms or garages; fences or kitchens.
Sign Painter And Pinstriper. This isn't one for just anyone. You have to be an artist. I could never make money as a car pinstriper. But I might be able to make money sewing curtains. Whatever your artistic ability, do that.
Final Thoughts On How to Make More Money Legitimately
There is my list. So, if you want to know how to increase money in the bank for retirement, a special trip, or house expenses – or if you are just looking to decrease that anxiety over debt and money – it might be time to come up with ways to make more money – legitimately – with a side hustle.