If you want to make money, you need to work to earn it. But, if your first income is not enough to meet your needs, you might want to look for a second job to earn some extra bucks. There are pros and cons to having a second job.
It's quite tempting to earn every extra dollar that you get from the second job. But is it really worth it?
Depending on what your goals are, it's worth it. Having a second job to get out of debt or make a big purchase is worth the sacrifice of being tired, not having free time, and other disadvantages.
But it doesn't need to be long-term; it's not forever. It's just for now.
There have been times when I've worked multiple jobs. My youngest son wants to go to college, so he has two jobs in the summer to afford tuition. My oldest son was getting married so he started a small landscaping business to add extra money to the wedding fund.
It's not a secret that most people like the idea of making extra money. Similarly, working a side job doesn't sound all that appealing to most of them.
It's important to consider the pros and cons of having a second job before taking on the extra responsibilities.
Whether you have no idea what a second job entails or you want to know its benefits and drawbacks, I want to help you on this journey.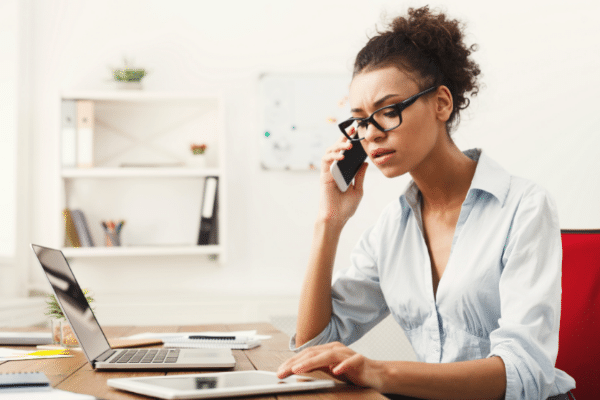 What Is A Second Job?
A second job is referred to as having another career or a side hustle that provides extra income. Some people take up a second job when they want to boost their earnings and savings.
The cost of living is increasing day by day, and it becomes a necessity to take up two or more jobs to keep up with your expenses and saving goals.
Not everyone takes a second job to earn extra money though. Some people do it just out of a passion for something specific. For example, a full-time barista takes up an evening job in a pet shop just for his love and passion for animals.
A second job can be your need, want, or passion. Be it anything, it needs to work for you and it also needs to give you the satisfaction of wearing multiple hats at a time.
Is Working Two Jobs Worth It?
Being employed in more than one position has some distinct benefits. The most important and lucrative perk of having a second job is that you can earn some extra bucks.
Who doesn't want them? The basic motive for having an extra job is to earn extra income to fulfill your needs and wants, or sometimes it can be done as a hobby too.
You can increase your income by taking on a second job. Planning your time efficiently and choosing a second job wisely can help you achieve this.
If you are good at time management and can cope with the stress of two jobs, you can consider having an extra hustle by your side.
If you can manage these things like a pro, you can take up a third job too.
While it's certainly appealing to earn two incomes, it also seems like a lot of work. It is not feasible for everyone to get a second job. Sometimes there are better ways to increase your earnings.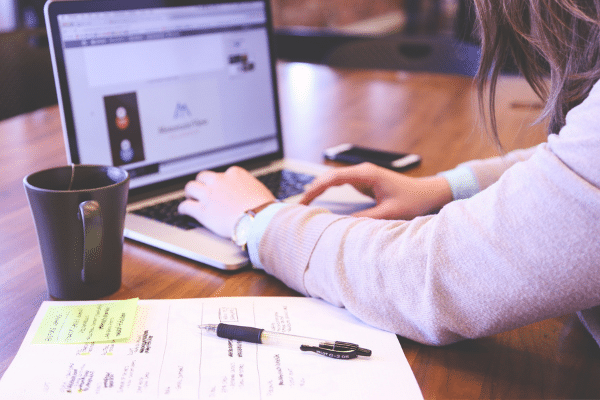 Should I Get a Second Job?
A second job is typically taken on by people who are trying to reach an important financial goal. It can be a much-awaited vacation or a dream home, your goals can be of any type.
Everyone tries to take up a side hustle to reach them. The second job often allows you to reach your financial goals more quickly.
Is it easy to get a second job and manage things flawlessly while having a full-time job? It is definitely not easy to find a second job that suits your skills and does not break the rules of your first employer.
But it isn't that hard either. With the help of some research, you can find a suitable job that can help you earn some extra bucks to reach your monetary goals.
Before hunting for a second job, you need to know the advantages and disadvantages of having a second job on top of your full-time job.
What are the pros and cons of having a second job? This post will explain the advantages and disadvantages of working two jobs, so you can decide whether it is the best choice for you.
Advantages of Working a Second Job
The benefits of taking on a second job can often be significant. The most obvious benefit of getting a second job is that you'll earn more money.
Paying off debt, saving for a car, or creating an emergency fund can all be made easier by working a second job.
Here are some of the most lucrative advantages of working a second job:
1. Helps You Reach Your Financial Goals Faster
Every extra income is an extra saving.
When you earn that second income considering it is going to boost your savings, it helps you reach your financial goals faster than saving pennies from your first income.
You can completely live on one income while saving the second one for your monetary objectives.
2. Enhancing Your Financial Security
One of the greatest advantages of working two jobs is the opportunity to generate income from multiple sources.
It means that you don't have to worry about losing one job and sitting idle forever. Your second job is always there to support you in case you lose the first one.
This way, a second job becomes a boon to enhance your financial security.
The personal finance aspect might need to be talked about with a tax professional. The additional income might put you in a different tax bracket.
People working and making more money tends to mess with taxes. But it might be worth it.
3. Acquiring New Skills
If your second job is something that you really enjoy doing and are learning something new, it is going to add a kind of joy to your life.
Learning new skills like new software or a new language can be extra beneficial for you to showcase your skills. This might even lead to another job offer altogether.
Disadvantages of Working a Second job
1. You Will Be Exhausted
Your performance could be negatively affected if you take on too many responsibilities each week. Tiredness will prevent you from giving your best effort.
2. It Will Be Harder to Get Free Time
When you have a full-time job and you take up another one (part-time or freelance) it eats up your time. That means you are less likely to be free for other important things in your life including family and friends.
You might miss attending some of the most important events of your life when you have two or more jobs.
3. Your Health May Suffer
Working for 15 to 16 hours a day can take a toll on your physical and mental health. It can put a lot of pressure to manage different things at a time and you may lose the ability to concentrate on the most important tasks at work.
Considering "Health is Wealth", you will have to lessen the work hours that will help you get extra rest and feel fresh and energetic every day.
How to Keep Your Sanity While Working Two Jobs
Time management and solid planning are essential to managing two jobs. The stress of working full-time and having a second job can become overwhelming.
It may short-term solve a financial problem, but it is not the most practical solution in a long run.
Here are some tips to keep your sanity while working two jobs:
Organize your daily tasks
Make sure you stay organized with your every day chores including personal and professional ones. Making a to-do list on paper or using some productivity apps may help you stay on track with your daily goals.
Begin Your Day With Healthy Habits
You might want to check all your social channels and work or personal emails as soon as you get up. Do not rush to get the gadgets when you wake up.
Rather, exercise and meditate in the morning to start your day mindfully.
Do Not Disturb Your Sleeping Schedule
Lack of sleep is one of the biggest reasons for lack of productivity. When you juggle between the two jobs, you are less likely to have enough sleep or may have irregular sleeping patterns.
Get your sleep schedule on track to boost your productivity and efficiency at work.
Work for Fixed Hours
Having flexible working hours is a good thing when you have a single job. But when it comes to having two, you need to stick to the fixed working hours. It'll help you manage your time efficiently and will let you live on fixed schedules.
What Types of Second Jobs Can I Get?
If you have some additional skills or you are willing to acquire them, here are some examples of side hustles that you might like to consider as a second job to earn some extra perks:
Graphic Designer
Photographer
Tutor
Baby Sitter
Virtual Assistant
Wait Staff
Content Writer
Coder
Web Designer
Bookkeeper
Research Assistant
eBay/Etsy/Amazon Seller
Social Media Manager
Online Business Manager
Customer Service Representative
House Sitter / Caretaker
Restaurant Host
Party Planner
Fitness Instructor
Final Thoughts on Pros and Cons of Having a Second Job
There are many reasons why people choose to work two jobs.
Perhaps you would like to develop new skills or gain experience in another field, or you would like to increase your earnings to maintain your desired lifestyle.
Just make sure there's no conflict of interest between your first and second job.
According to the US Census Bureau, 7.2% of the population have a second job. It's not a crazy idea and if you don't have enough money to do the things that you need or want to do, it's a great option.
There are pros and cons to having a second job. No matter why you choose to work a second job, you can see your life change.
This post highlights the advantages and disadvantages of having a part-time job that can help you decide the most suitable second career for you to earn the desired money and gain some skills to enhance your career goals.