With the growing number of shops and services available online, it's only natural to want to learn how you can get in on the online money-making action. There are some pretty great ways for females to make money online.
The easy part is learning about the available opportunities. Picking just one of the best ways to make money online as a woman is what's difficult.
There are many reasons why someone might want to earn money from home. The answer is usually different for females in this area. That's why it's best to scope out specific ways for females to make money online because a different list of side hustles will pop up.
Females are running the online space more and more as they figure out new ways to be successful in this world. Take a look at how to make money fast as a woman with this list I've created just for you.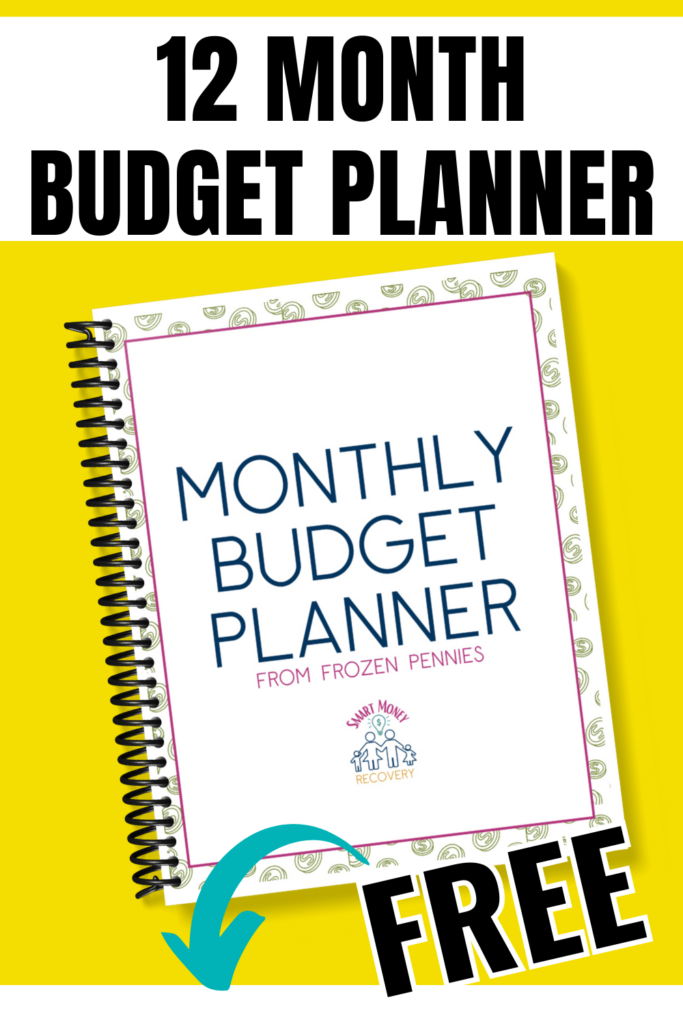 Best Side Hustles for Women From Home
The best side hustles for women to do from home are listed below. Pick one of the ideas to get started and then expand your business in the future.
1. Become a Proofreader
If you've ever considered how much-written jargon you see on a daily basis, it's obvious proofreaders are needed.
Can you imagine how terrible it could be for all those marketing campaigns to be riddled with grammar mistakes? You would most likely not buy the advertised products if the ads were filled with errors.
Learn how to become a proofreader and help companies with their proofreading needs. You can do this from the comfort of your own home or anywhere else you want to set up shop.
Find clients to develop a working relationship with and make money online as their private proofreader.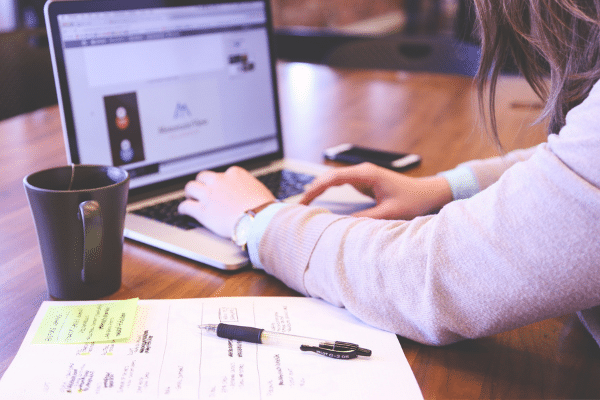 2. Become a Blogger
Bloggers are all the buzz these days. Everyone who is anyone has an opinion about something and they want to write about it.
This is a good thing if done the right way. Bloggers can be helpful while also making money on the back end for their expertise.
Start your own blog and make money from every post you create. Incorporate ads on your posts so that you get paid for each viewer who reads your blog.
You can also add affiliate links to products you recommend on your blog posts so that you can get paid a commission for every reader who makes a purchase through that link.
3. Become an Instagram Influencer
Instagram gets an abundance of traffic from viewers all over the world.
If you were to become an Instagram influencer, you would be answering the question many females have been asking, "How can a pretty girl make money online?"
As an Instagram influencer, you can get paid for promoting products like clothing, swimsuits, makeup, hair accessories, and more.
Make money with your Instagram by increasing your follower count and accepting sponsorships with the brands you love.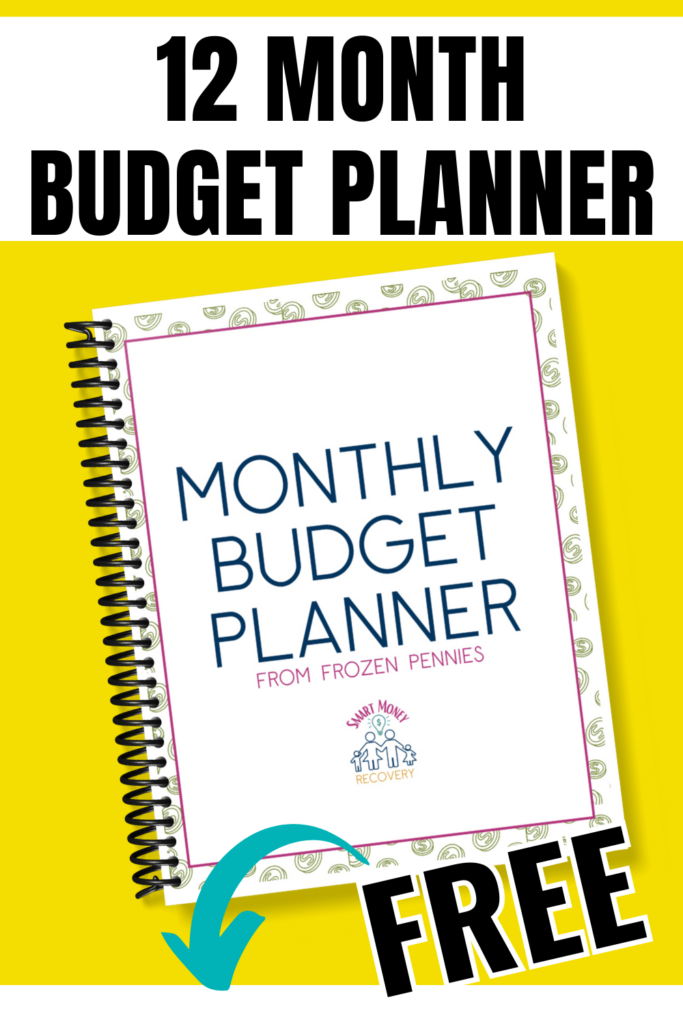 4. Start a Virtual Assistant Business
With so many online businesses popping up, virtual assistants are in high demand.
As a virtual assistant, you would get paid for helping your clients perform daily tasks like answering emails, making appointments, coordinating meetings, and much more.
Virtual assistants can work for an hourly wage or a monthly retainer.
You can choose the types of services you want to offer so that you are comfortable with the tasks and actually enjoy doing the work.
Take on as many clients as you want to fill your schedule and maximize your income.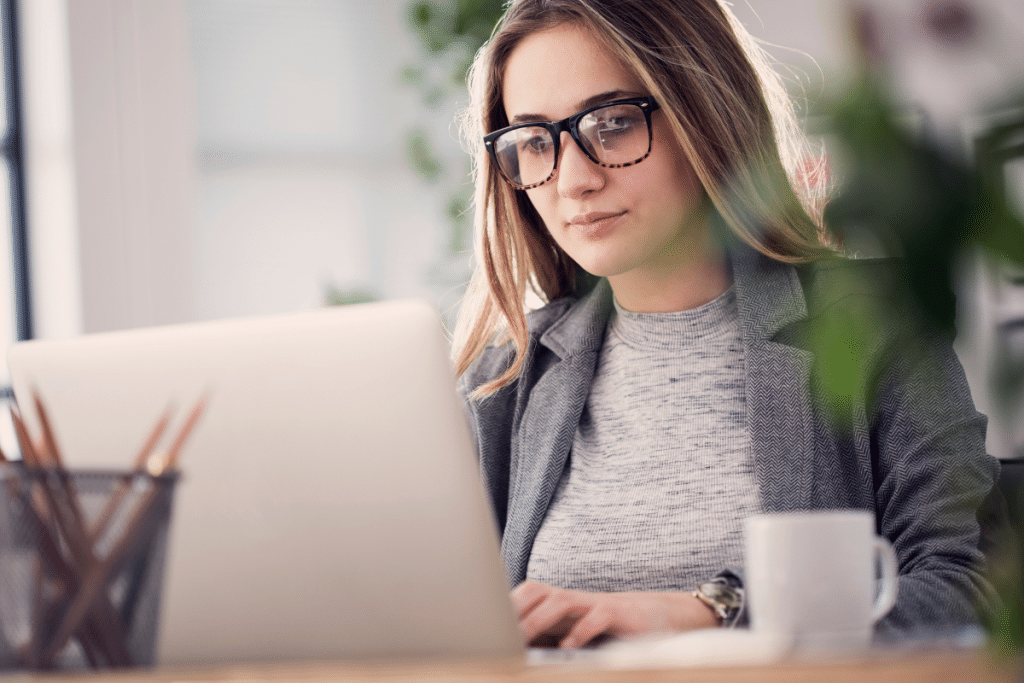 5. Create and Sell Recipes to Bloggers
If you are a female who enjoys cooking or baking, then you have a unique opportunity to come up with recipes that you can sell to bloggers.
Experiment with ingredients, increase the value and diversity of the finished products by adding in gluten-free or vegan options, and sell your tried and true recipes to others.
Take advantage of the opportunity to become creative with food and get paid for it. Charge per recipe or provide packages of recipes for set rates.
6. Sell Printables on Etsy
Etsy is a popular online marketplace that can help you put your printable creations in front of the right people.
Items like journal prompts, to-do lists, checklists, and worksheet activities are hot commodities and will be bought by enthusiastic customers.
Set up your own shop on Etsy, upload your printables for sale, and set the price that you want to sell each item for.
Make sure to write detailed descriptions so that Etsy can get your products in front of the right buyers.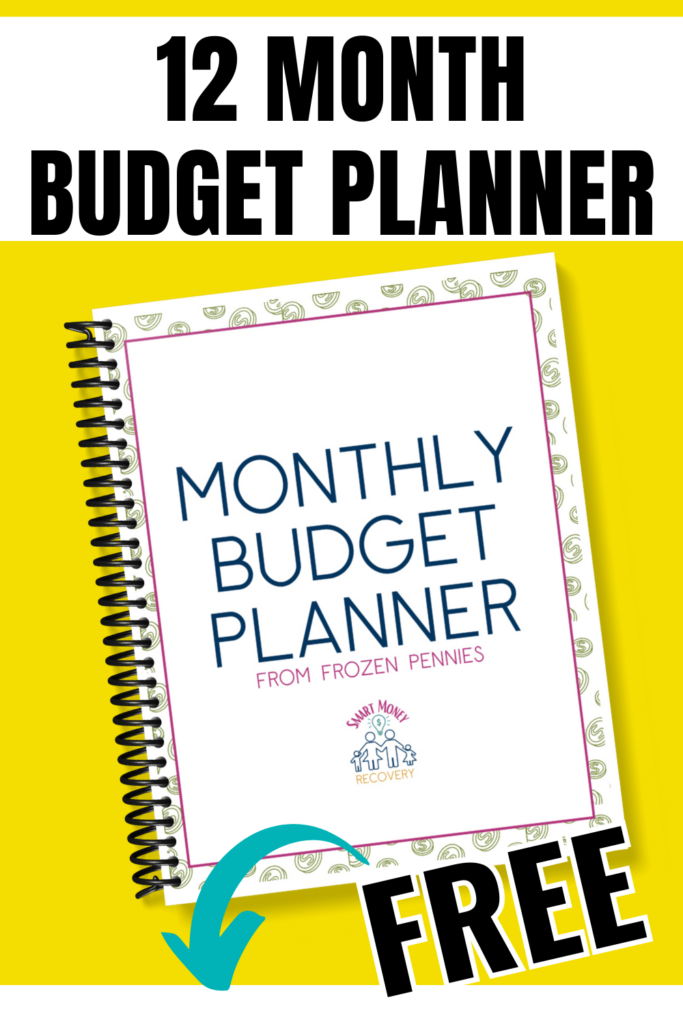 7. Become an Online Coach
One of the best ways for females to make money online is by becoming a life coach. As an online life coach, it would be your job to help people virtually through specific challenges they are facing.
You can make a comfortable salary as a life coach by charging for your services. There are several ways you can offer this service either as a one-on-one coach, group coach or by selling a program.
You can focus on and get certified in a number of different niches; life coach, nutrition coach, weight loss coach, and financial coach are just a few off the top of my head.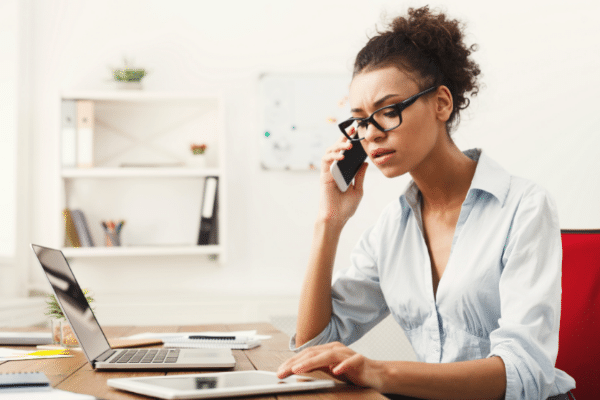 8. Start a Facebook Yard Sale Group
Facebook yard sale groups for specific areas are very popular and helpful for the community.
Instead of the in-person garage sales early on a Saturday morning, you can now sell things you already own to others in your community from the comfort of your armchair.
Learn some garage sale tips to really make the most money.
9. Flip Your Thrift Store Finds on eBay
Flipping thrift store finds is one of the best side hustles for women from home because it can be lucrative if done right.
Notice popular trends and see if you can find items in thrift stores that would complement those trends.
Buy items for a steal, spruce them up a bit, and resell them on eBay. Save money with thrift store shopping so that you can make even more back.
10. Open a Baby Clothes Shop on Poshmark
Baby clothes are popular items to sell online. Go through all those bins of your children's clothing they have outgrown and sell them on Poshmark.
Reinvest your money by purchasing more second-hand clothing to add to your Poshmark store. Find ways to save on your purchases and increase your income.
11. Sell Photography Online
If you are someone with an eye for the spectacular, consider using your skill to capture unique photographs. Depending on the things you photograph, you can sell your pictures online to various companies.
Sell each photo for a set price or join websites that dictate the prices they would pay you for your pieces. Sites like Shutterstock and EyeEm accept photos to list and sell on their popular platforms.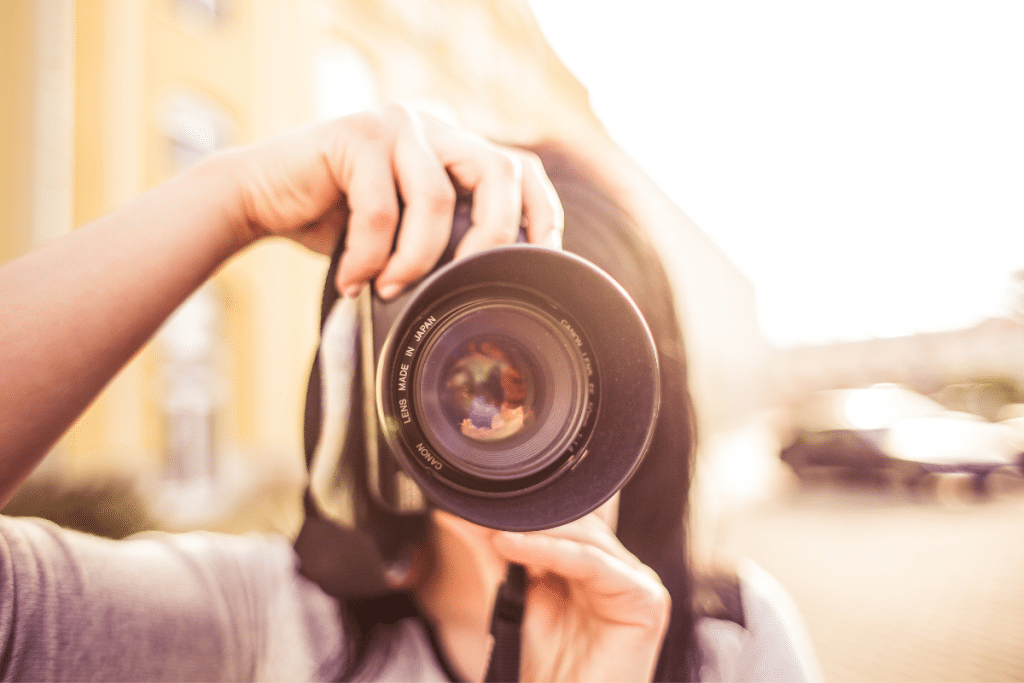 12. Start an Amazon FBA Business
Amazon FBA (fulfilled by Amazon) is a great way for females to make money online.
Open up a shop selling products that are popular today such as clothes, shoes, journals, or exercise equipment.
Amazon does all the work for you by shipping the products to your customers. All you have to do is market your new shop and drive up sales.
13. Create a YouTube Channel
YouTube is a resource for many things like learning a new skill or staying knowledgeable about new products on the market. It's also a guarantee that you will find entertaining videos on there.
As a YouTuber with your own channel, you could create videos that you are passionate about. Include ads on your videos to collect money from the views you get.
You can also incorporate affiliate links to the products that support your tutorials and reviews.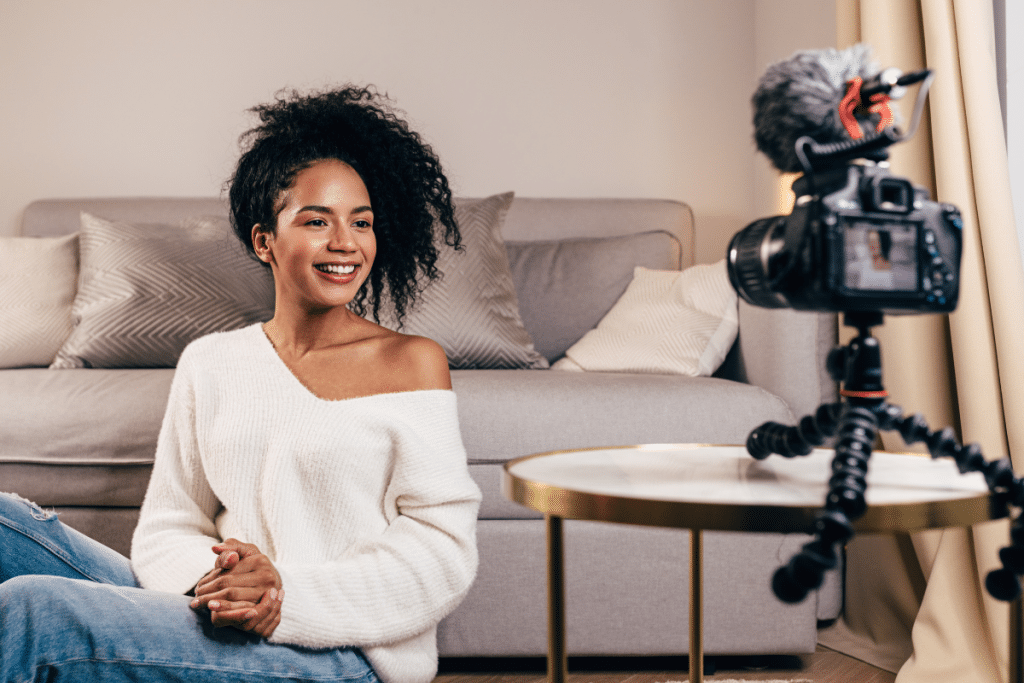 14. Teach With VIPKid
Teach English to students in China by becoming an online teacher with VIPKid. Get paid per 25-minute class that you teach. VIPKid pays a base rate plus incentives dependent on your experience.
15. Start a Dropshipping Site
Dropshipping has become more popular in recent years because it's an easy way for businesses of all sizes to sell their products without having large storage spaces.
Dropshipping has grown in popularity because it's a great way to save money on expensive brick-and-mortar stores.
When you purchase an item from a drop-shipped retailer, they buy the product directly from another store that ships them to your doorstep.
16. Sell Courses Online
If you have particular knowledge or expertise in an area, then create a course that can help others learn from you.
You can sell this course using various platforms online like SamCart, Thrivecart, or Teachable. Spend time creating the lessons and materials in the beginning.
This course can then become evergreen and make money for you for years to come. An online course is a great way to have almost passive income. You create the course once and continue selling.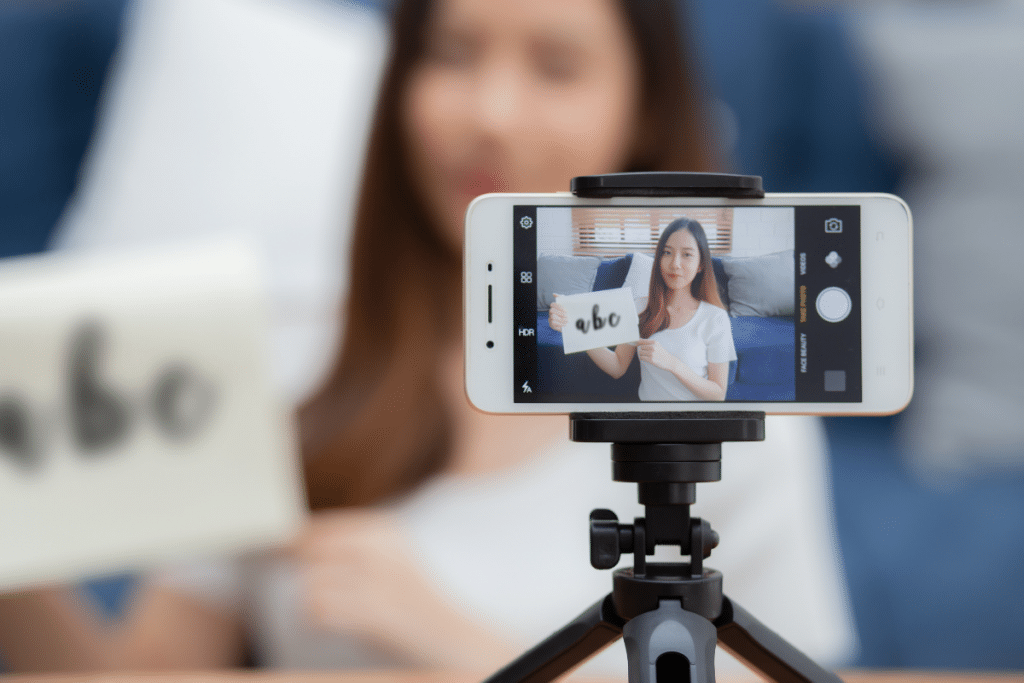 17. Offer Transcription Services
Transcription services are highly needed to keep information available for those who may have disabilities or are visual learners.
Simply partner with clients who can send you audio recordings that you can transcribe for them.
There are also transcription job boards available online that you can check out like Rev.com and Transcribe Me.
18. Start a Subscription-Based Business
Subscription-based businesses can be used online to generate sales for things like fun subscription boxes of bath bombs, books, dog toys, or craft kits for kids.
Whatever you can think up that would be interesting for others to buy, sell them as subscriptions. Make all orders due by a certain day and only purchasable online.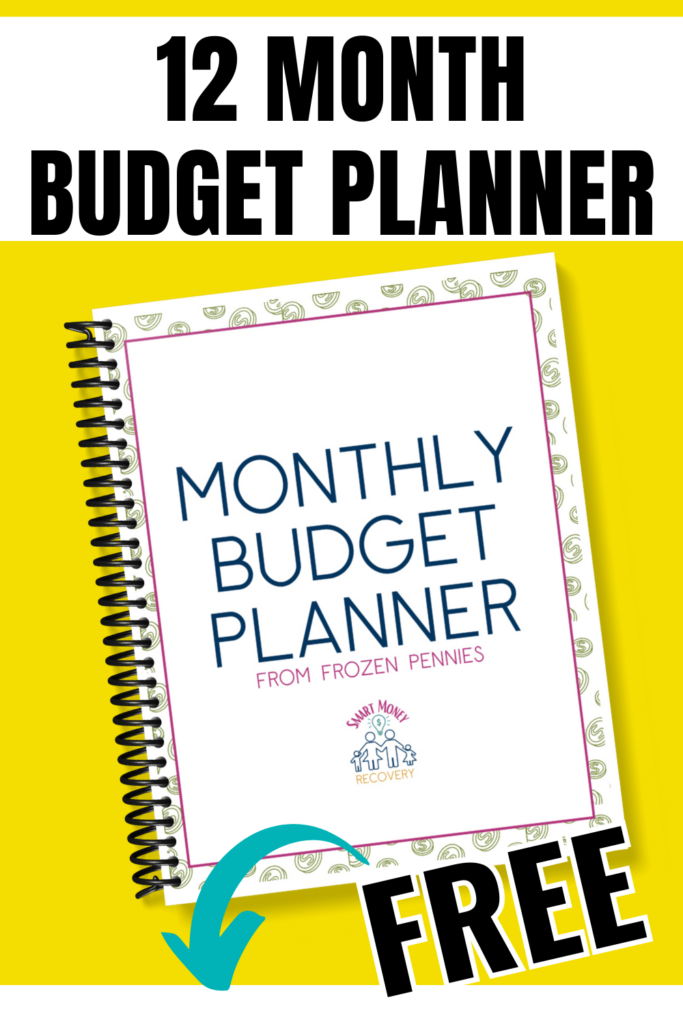 19. Become a Customer Service Representative
Customer service representative jobs can be great for friendly women who wish to work from home.
If you are seeking ways for females to make money online, consider joining a platform that allows customer service representatives to participate in chat features while working from home.
This type of job is easier to find now considering the increase in online business, and the recent drive for businesses to offer remote services.
20. Offer Graphic Design Services
Try your hand at creating beautiful graphics for businesses or brands and sell them. Using platforms like Adobe Photoshop or Canva can boost your experience and expertise with graphics.
Partner with companies that need a regular graphic designer on hand to create a steady income stream.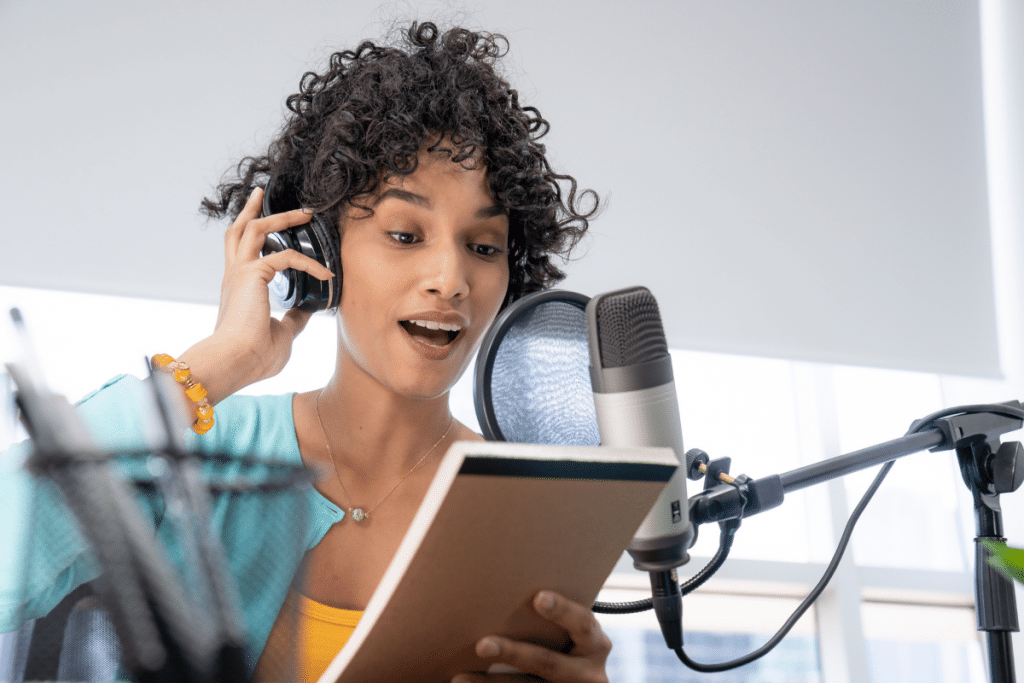 21. Start a Podcast
Podcasts are similar to talk shows, except they are usually published as audio files instead of an in-person studio film.
Create a podcast of your own and wax eloquent on a topic you're passionate about. You can do this solo or invite guest speakers to have a conversation.
Make money with your podcast through affiliate marketing, sponsorships, and other advertising.
22. Set up an E-Commerce Store
An e-commerce website is a perfect solution for small businesses that want to sell their products without having a physical storefront.
A business can use this type of site, which includes features like managing orders and payments as well as shipping logistics while providing customer service online!
23. Become a Body Parts Model
I know this sounds so odd but businesses use photos of body parts.
For example, a nail salon might need images of hands, nails, and feet for their brochures or website.
A massage therapist might want back and shoulder images. A financial blog might need images of a hand-putting change into a piggy bank.
24. Tutor Online
If you have an area or knowledge specialty, consider tutoring online. Especially great for teachers who have certifications and degrees.
Consider areas like writing, math, reading, and the sciences.
25. Sell Crafts Online
If you're particularly crafty, consider making crafts and selling them online. Etsy, Facebook, or Craigslist are smart platforms to start selling your crafts.
I have a few friends that do this at Christmas time for extra holiday funds but there's no reason it can't be done any other time.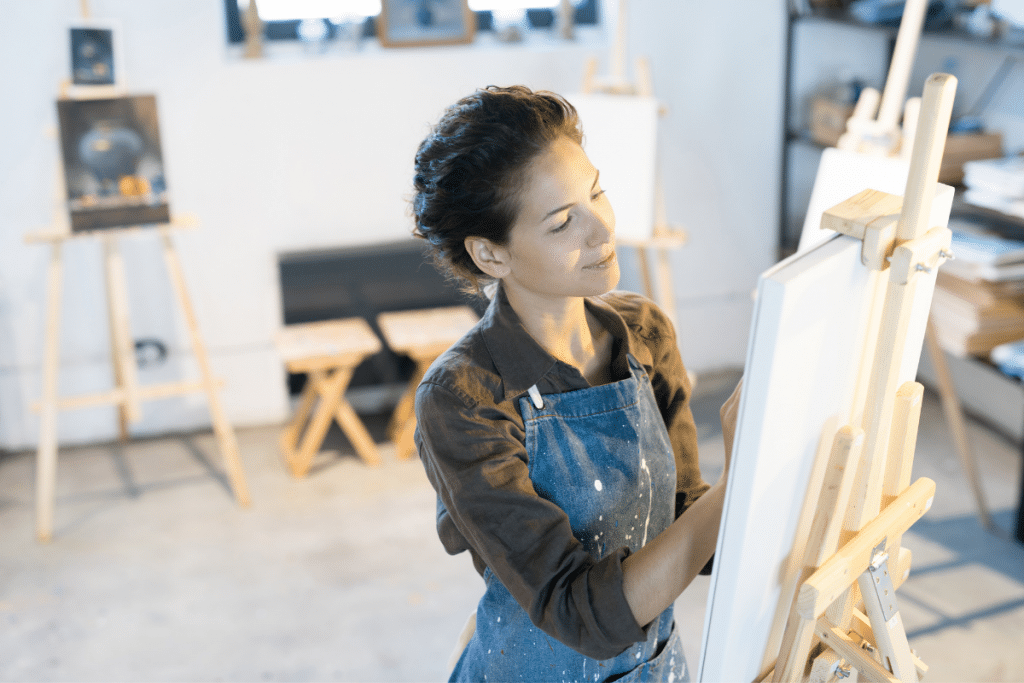 26. Teach Online Arts And Crafts
Paint and Sip are pretty popular around my part of the country as well as virtual craft classes. Consider starting online crafting nights where you sent out the list of supplies and charge a nominal fee. Then everyone gets on Zoom and learns their craft.
27. Do Voice Over's
Books, commercials, and videos need people's voices.
My good friend Sara does this. She has a great voice, she's articulate, educated, and she's been doing voice-over for a while.
Check out places like Fiverr and Upwork.
28. Take Online Surveys
This is a pretty popular one. You need to check out places like Survey Junkie and other survey sites to see if you meet the guidelines. Not only can you make actual money, but you can also earn gift cards as well.
29. Become A Freelance Writer
To become a freelance writer, you should start by honing your writing skills and building a portfolio of published work.
You can then network with other writers and potential clients, use job boards and freelance marketplaces to find work, and continually work to improve your skills and expand your client base. It's important to also establish rates and manage finances effectively.
30. Social Media Management
before you can consider becoming a SMM you should have a decent amount of experience with various social media platforms and tools.
Then you can build a portfolio of successful social media campaigns, network with other professionals in the industry, and keep up-to-date with emerging trends and best practices.
It's also important to have strong communication skills and an ability to analyze data to measure the success of social media strategies.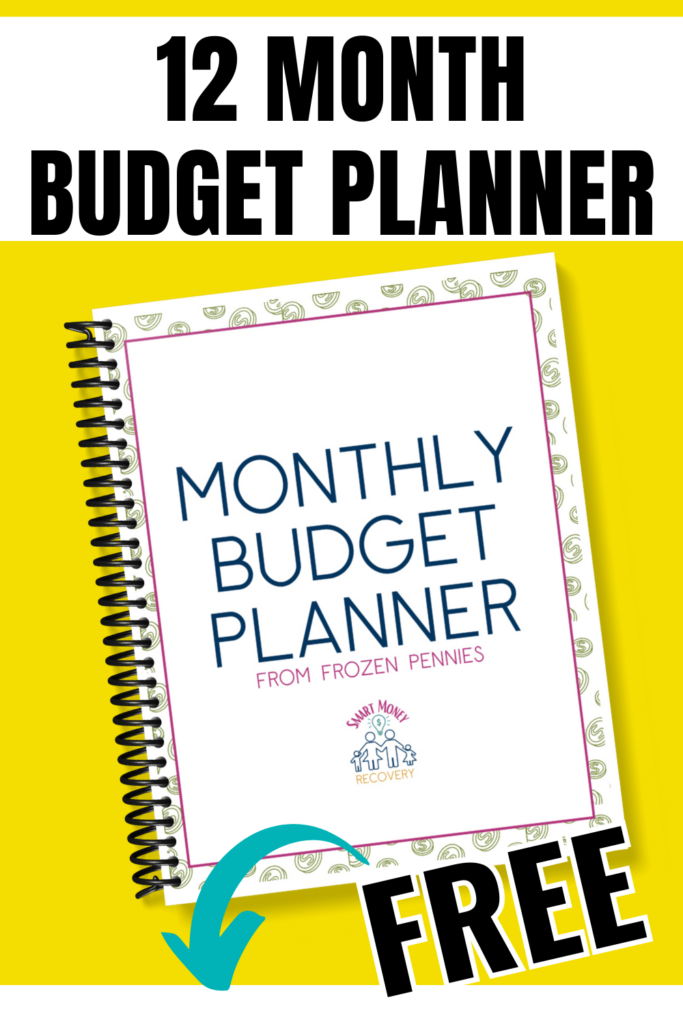 31. Online Translation
To become an online translator, you should first develop proficiency in at least two languages, including your native language.
You can then gain experience by volunteering or working on small translation projects, building a portfolio of successful work, and network with potential clients or translation agencies. It's important to also continue learning and improving language skills, as well as knowledge in specific subject areas.
32. Online Data Entry
To work in online data entry, you should first develop strong typing and computer skills, as well as proficiency in data management software.
You can then search for data entry jobs on freelance marketplaces or job boards, and gain experience by working on small projects. Attention to detail and accuracy are important skills to have, as well as the ability to meet deadlines.
33. Website Development
Before you decide to start a website development business, you should first develop proficiency in web development skills such as HTML, CSS, JavaScript, and various web development frameworks.
Create a portfolio of successful web development projects, network with potential clients, and establish a pricing structure for your services.
Continual learning and keeping up-to-date with emerging web technologies and design trends are crucial for success.
34. SEO Specialist
You should first develop a strong understanding of search engine algorithms and how they work.
You can then gain experience by working on small projects, analyzing data to measure the success of SEO strategies, and continually learning and keeping up-to-date with emerging SEO trends and best practices. Attention to detail and analytical skills are also important for success in this field.
35. Online Event Planning
To make money online as an event planner, you should first develop a strong understanding of event planning and management, including logistics, budgeting, and vendor management.
You can then use online platforms to market your services, network with potential clients, and take on virtual event planning projects. Continual learning and staying up-to-date with emerging event trends and technologies are also crucial for success.
36. Grant writing
Grant writing is big business. Many non for profit organizations are looking for someone to write proposals and requests for the millions of dollars available.
To make money online as a grant writer, you should first develop strong writing skills and a thorough understanding of grant writing principles and best practices.
You can then search for grant writing jobs on online job boards or freelance marketplaces, build a portfolio of successful grant proposals, and network with potential clients or grant funding organizations. It's important to understand there is a very specific format for writing grants so there may be some education needed pre-job search.
37. Court Transcription & Proofreading
To make money online as a court transcriptionist and proofreader, you should first develop proficiency in typing and proofreading skills, as well as a thorough understanding of legal terminology.
There are courses available to learn to do this type of work for minimal investment. You can then search for online court transcription jobs, build a portfolio of successful transcription projects, and network with potential clients.
Attention to detail and accuracy are important skills to have, as well as the ability to meet deadlines.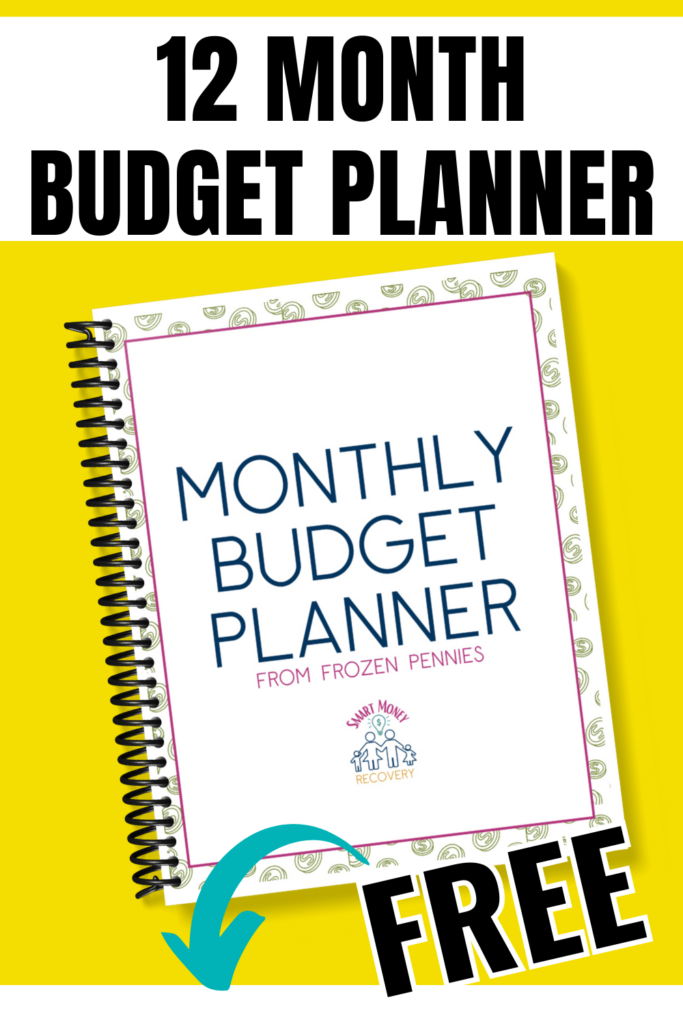 Making Money as a Female in the Online Space is Possible
The growth of jobs for females has skyrocketed in all aspects of the business, both online and off. No longer is it difficult for women to find competitive-wage employment in the online space.

Online jobs can be an excellent way for women to make money either at a full-time job level or just by grabbing some extra cash in their free time.

It's a great way to pay off your credit card debt or save up for a vacation.

Nearly anything can be done online; you just have to be willing to think outside of the box. Choose from this list of ways for females to make money online and start living the life they desire.