Being broke and living paycheck to paycheck can make saving money a challenge. Because we are unaware and inattentive about our spending, most of us are broke.
The only way to save money when you're broke is to make more.
You may not be able to find new ways to save money when you are already on a shoestring budget.
You should always save a portion of your income no matter how much you earn now. Whatever your financial situation may be, you can still save money.
I know this sounds impossible. But even if it's just pennies from your last grocery trip, it's something.
Here are some ways to save money when you are broke. You can try a few or try them all. Find the most suitable methods that can help you save money even if you are on a very tight budget.
How To Save Money When You're Broke
Learning how to save money is an acquired skill. When you know the importance of money and every penny becomes important to you, your financial health comes under your control resulting in a great financial future for you and your family.
I remember being in the season of life as a stay-at-home mom. I had two little boys and money wasn't easy.
My husband was working so hard and I was trying to find part-time jobs just to add a little money to our account.
It seemed like we could barely afford our bills much less add to a savings account. Add to that the poor state of my spending habits…I was a mess. If I only knew then what I know now.
Here are some tips to save money when you're broke and start saving.
Analyze Your Food Bill
The cost of food is easily one of the biggest expenses you face each month. All of us have to pay for groceries. And this could be the biggest opportunity where you can trim your expenses.
Analyze your monthly food bills, preferable for the past six months. Note down the categories of food expenses that are exceeding the set budget.
There could be several ingredients in your pantry that are lying unused. Try and incorporate them in a dish for your next dinner plan and buy from the grocery store only what you need to fill in the gaps.
Separate the eating out bill's category. You can try and cut it down completely if you decide to do so. You will be amazed to see how much you can save on your food bills every month.
Make The Switch To Cash For Your Daily Expenses
Although debit and credit cards offer many advantages, if you are making routine daily purchases using cash, you may eventually save money. People who use credit cards tend to buy more and spend more unknowingly.
Credit card purchases aren't felt as you are taking money out of your wallet, so it doesn't seem as though you're spending more. The chance of overpaying is reduced when you pay cash.
Using cash is more secure than using debit or credit cards. It's easier to keep track of cash expenditures, and you don't have to worry about identity theft.
If you make a switch to cash payments for your daily expenses it is likely that you will save money and make fewer impulsive and unplanned purchases.
Take A Fun Money Saving Challenge
Saving when you have no money is a great challenge already, can you really take another one? Yes, when the challenge is fun and amusing, it encourages you to save more money than adopting simple saving methods.
When you turn something into a game, even the most boring task can become enjoyable. Choose the most suitable money-saving challenge from trending money challenges like No-Spend Challenge, 52-Week Savings Challenge, No Eating Out Challenge, The 100 Envelope Challenge, etc.
These challenges will help you save a lot of money in a fun and easy way.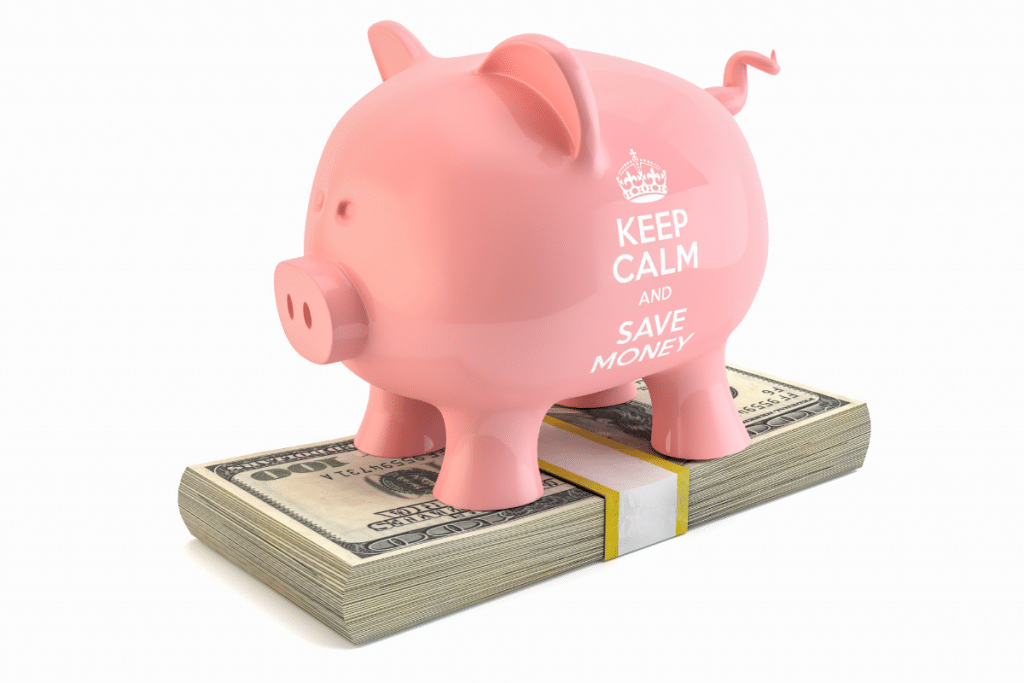 Establish a Budget That Suits Your Needs
Establishing a personal budget is the key to achieving every kind of financial goal. Budgets help you set financial goals and set aside funds to achieve them.
By creating a budget, you are able to plan your finances so that you will always have enough money to buy the things you need and care about. The purpose of a budget or spending plan is not only to keep you from getting into debt but also to enable you to pay off your debt.
Cut Back Your Expenses
Cutting back your expenses helps you save money even when you are broke. "A penny saved is a penny earned" and it is wise to save money.
Spending less can help you pay off your debt more quickly. The sooner you pay off your debt, the less interest you'll pay.
Track all your expenses and cut down on unnecessary things like unused subscriptions, gym membership, cable, expensive internet service, etc.
Reducing these expenses will let you save more money and move out of debt sooner.
Be Mindful About Your Spending
Managing your finances in a mindful way is a practical concept. It is possible to spend money intentionally or with conscious intent by being mindful of your money.
You don't need to create a budget and stress over it when you implement mindful spending every time. It is the most effective method that works towards all your money-saving goals.
Mindful spending is a lifestyle and not a method of saving money. A person who spends mindfully, always knows if his purchases are necessities or just wants and desires. Be mindful about your expenses and you will never be broke.
Paying off debt is a HUGE part of growing your savings. Not having large monthly bills, credit cards with high-interest rates, and student loans make the money in your checking account grow.
Save On Your Housing Costs
If your house is costing a lot of money, look for a smaller one that will help you save some extra cash. Moving to a smaller house or to a less expensive locality can make a huge difference in your finances.
When you are broke, you should look for this option to live in a smaller house or cheaper location to live a better life again.
Offer Rooms For Rent
If you have an extra room in your house, you can offer to rent it out. Your tenant will pay you a fixed monthly rent that can support your financial needs and help you achieve your financial goals even if you are poor.
You can list your property on various sites and get a tenant easily. Put away the rent you earn every month to a savings bank account and save huge towards your financial targets.
Plan Your Meals To Save Money
Meal planning is another great idea to save money when you are broke. It also helps in saving time that can be invested elsewhere to earn a few extra bucks by side hustling.
A meal plan lets you have a fair idea of your upcoming meals. You know what you are going to need for the next few weeks or even months in advance.
You will be able to stick to your fixed grocery list when you have an established meal plan in place. It makes you pretty sure that you will not go beyond the budget for the decided meal plan.
Planning meals save you a good amount of money and time too.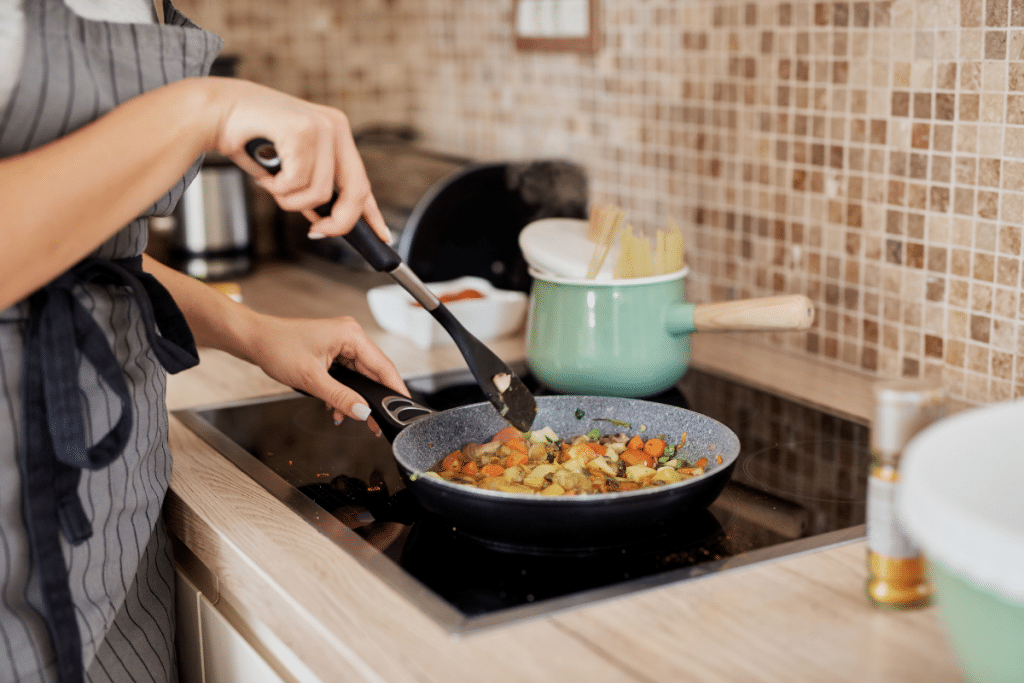 Sell The Clutter
Do you have a messy wardrobe or a house full of unnecessary furniture? Sell it on preloved goods sites or even Facebook groups where buy and sell happens for the preloved or second-hand items.
Decluttering will make you feel better and will also help you earn money by selling all that clutter you don't need anymore.
Look For Side Hustles
When you have some extra hours in hand, invest them in some side hustles to earn a few extra bucks. This extra money can go to your savings bank account directly and you will keep on accumulating a lot of wealth over a period of time.
Analyze the nature of work you can do in your free hours. Work on the ideas and offer your product or service to potential buyers.
Becoming a freelance writer, graphic designer, virtual assistant, or becoming a babysitter, there are numerous side hustle ideas to choose from. You just need to recognize your skill and take up a job that fascinates you to become a successful side hustler.
Where To Find Extra Money To Save When You Live Paycheck To Paycheck
You must be wondering how can you save money when you are already broke and are living paycheck to paycheck. Where to find that extra money to save?
Don't worry. I've listed down a lot of ways to gain some extra cash. You can do so many things to save some bucks every time.
Here are some ideas to find extra cash to save for your financial goals:
Create a food budget and stick to it
Give up on luxuries like club membership
Workout at home and save on gym membership costs
Make DIY cleaning products at home
Cook your own meals like sandwiches, pizza, or anything that costs you a lot
Use cashback apps: You can redeem cash back at Ibotta by uploading receipts from groceries and other purchases.
Teach English or some other foreign language online
Start a blog and earn through advertising fees
Become an affiliate marketer
Final Thoughts On How to Save Money When You're Broke
It is important to save money in order to turn your financial situation around because it acts as a financial cushion to help you cover unforeseen expenses as they arise. When you have enough savings, you will never be broke. A fund created for a rainy day can always come to the rescue.
Good news. I have put my heart into this post to suggest the best ways to save money even when you are broke and have a shoestring budget. Hope it helps you save more money in every situation.