Is it difficult for you to achieve your financial goals? Want to improve your savings in 2022? Have you heard of the 100 envelope challenge?
Saving money is not always easy for everyone. You realize the importance of it only when you are out of money. Even though we all know that saving money is important, it can be difficult to actually do!
When it comes to saving money, you may feel like you're always fighting between saving money for the future and buying the things you need right now. Even those with high incomes can find it difficult to save money.
What is the 100 Envelope Challenge?
Are you looking for ways to save money for your next vacation? Willing to save for your dream car or a bigger home? No matter what your financial goals are, a money-saving challenge can be extremely helpful.
The 100 envelope challenge is a money-saving challenge that will help you save money by using 100 envelopes. The hundred envelope challenge, also known as the 100 Day Money Challenge, had gone viral on TikTok is a variant of the envelope budgeting method.
The purpose of the 100 Envelope Challenge is to help you kick-start your savings efforts. By the end of 100 days, if you follow the 100 Envelope Challenge exactly as it is described, you will have $5,050 in all your envelopes.
When you find it difficult to save enough, you can benefit from the 100 envelope challenge. This money-saving challenge can actually help you save more than you think you can.
If you are unsure of your financial goals and not finding any help, you should definitely use the 100 Envelope Challenge to reach your savings goals.
Also, consider the 52-week savings challenge as well.
How to do the 100 Envelope Challenge
How do you do the 100 envelope challenge? It has the same underlying principle as envelope budgeting. Saving money is made easier by participating in the 100 envelope money challenge.
There will be 100 envelopes numbered from 1-100 on each envelope. Pick one envelope a day and put the amount of cash equivalent to the number written on it in it. Continuing on, you fill up all 100 envelopes – resulting in a $5,050 savings.
Simple envelopes, either store-bought or homemade, and a willingness to stick to the challenge are the only things you'll need to get started and some cash of course.
How to Save $5,050 in 100 Days
Here is the exact process to do the 100-day envelope challenge.
Get 100 empty envelopes
Label each envelope with a number between 1 and 100
Mark 100 days on your calendar just to keep a track of your daily progress
Throw all the envelopes in a box or a container
Close your eyes and pick one envelope randomly
Put cash in the envelope according to the number on the envelope
You must seal every envelope that has been filled with the money
Repeat the procedure every day for 100 consecutive days
At the end of the 100 day mark, collect all the cash together
Count it, and you should have $5050 saved
You do not need to go in a sequence of 1 to 100. Keep all the envelopes in a box, close your eyes and just pick any envelope randomly. Whatever number you pick, add that much money to the envelope.
This fun hack of saving money is really amusing and in just within a hundred days (that's hardly under four months of time), you will have thousands of dollars with you.
Is it worth doing the 100 Envelope Challenge?
Challenges are a great way to spur yourself into developing the habit of saving money if you have trouble finding the motivation or persistence. Besides the happiness of saving money, you can also save for a down payment on a home or create an emergency fund with it.
Or, you can just put it in your bank account at your bank or credit union and keep saving until you decide.
Any money-saving challenge you take, the end result is going to be extremely impressive for sure. And if you take the one mentioned here, you will never regret doing it.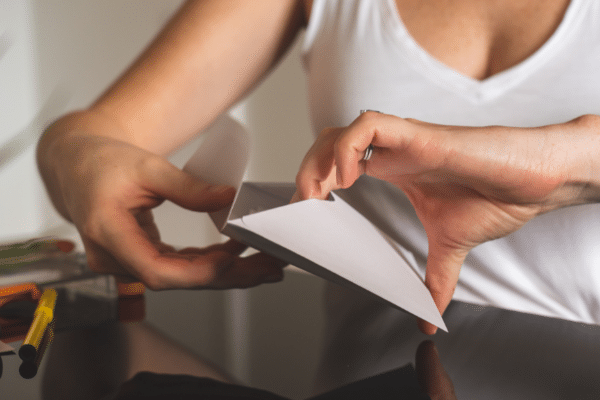 Does 100 Envelope Challenge Work For Everyone?
I wouldn't say that this challenge can work for everyone. You need to have an income that is more than the total amount of money saved at the end of the challenge. That means quarterly income must be more than $5050 if you want to take up this challenge.
Even if you have a decent income, staying committed is probably the hardest part of this challenge. There can be times when you just want to grab an envelope and open it to spend on your wants. You may get tempted to buy something unnecessary with the filled envelopes.
Discipline and sticking to the essentials are the only ways to make it to the end. If you follow the method sincerely, you will definitely see that huge chunk of savings on the 100th day.
What if you fail to complete the challenge?
Even if you fail to complete the 100 days envelope challenge and stop in between, you lose nothing. You will still have good savings in the filled envelopes.
For instance, if you give up on the challenge by the 10th day, you will have an extra $55 in the envelopes. Consider that as the 10-day envelope challenge and move on to the next.
If you can follow this 10-day envelope challenge from 1st to 10th every month, you will be able to save $660 which is still a great amount to have while you save with the least effort.
You can also make your own version of this challenge like a 30-day money-saving challenge or a 50-day challenge to save as you want. Sticking to saving is more important than brainstorming on an ideal method to save money.
Decide which saving money challenge is right for you so that you can realize your goals on time and on budget.
Here are a few different ways that you can do the 100 Day Money Challenge
If you do not want to follow this exact challenge, you can modify it as per your needs and availability of funds. You can stretch the same number of envelopes to a wider period like 200 days or 52 weeks etc.
If you decide to add money in the envelopes only on weekdays, you will be saving a specific amount 5 days a week. Calculating 5 days multiplied by 20 weeks , you will complete the 100 envelopes in just about five months.
If you want to take off during the weekdays and want to follow the challenge only on the weekends, the calculation goes like 2 days a week multiplied by 50 weeks to achieve the goal of filling all 100 envelopes. That's still less than a year and the end result is going to be the same, $5050 of savings.
You can also decide to save money on alternate days by marking them on a calendar. Put cash in each envelope on the marked day of the week like Mon, Wed, Fri and complete the goal of putting cash in all hundred envelopes.
Whatever pattern you follow to complete the 100 envelope challenge, you are going to save the same amount of $5050 at the end of the planned duration.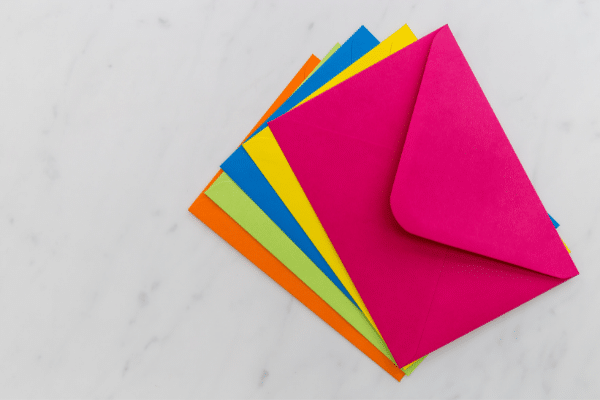 Money Saving Envelopes
Your relationship with money and finances can be transformed through money-saving envelopes. Our financial situation and budget have been transformed in so many ways since we started using the cash envelope system. That really is something to celebrate!
What are the benefits of envelope budgeting?
People tend to spend less when they use cash instead of plastic. Your spending tends to be more moderate when you pull cash from your wallet. This is one of the biggest benefits of budgeting with cash in envelopes.
Here are some of the advantages of the envelope budgeting method:
1 Taking Responsibility
Envelope budgeting provides a number of benefits, including helping you take responsibility for your spending. You will be more inclined to spend when you have to get cash out of an envelope before making a purchase.
You may change your mind about making that purchase when you pay with cash. This can help you stay away from unwanted and unnecessary buyings.
2 Eliminates Overspending
Overspending is pretty hard with this system. A budgeting system that uses envelopes means you cannot spend more than you have in the envelopes. They do not work as your spending envelopes, instead, they become savings ones. Spending money just to spend money no longer happens.
Seeing empty envelopes can be heart-breaking. This will help you avoid overspending.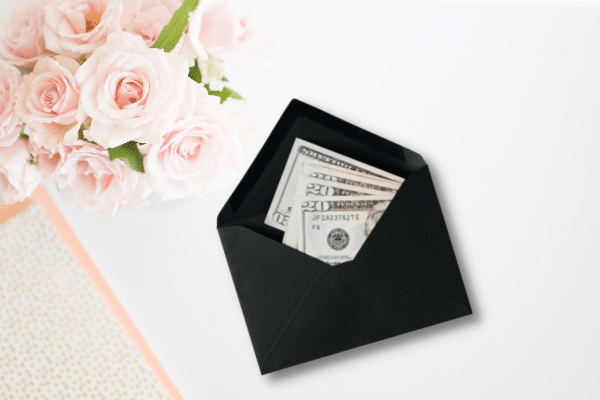 How Can You Make The 100 Envelope Challenge Successful One
If you really want to make this 100 envelope challenge a successful one, you need to follow some basic and unavoidable rules of saving money.
Know the difference between needs and wants
Cut down your expenses on wants precisely
Do not get tempted to buy things, make a purchase only if it is extremely necessary
Avoid online shopping and save some extra bucks to put into the envelopes
Stay dedicated to your money goals
Don't lose hope if you cannot add cash on some days, it may take a bit longer than expected but you will do it for sure
Opt for frugal living and you can keep a lot more money aside to succeed in the 100 days envelope challenge
Find other areas to be frugal in order to put the money in the envelope that week. Consider a no spend challenge or sell unused things online
If you would rather add your money bi weekly becasue thats how you get paid, then do that
Final Thoughts on How to do the 100 Envelope Challenge
It is everyone's dream to have enough money to cover their basic needs, organize their finances, and save a great deal of money. In reality, many people do not have an emergency fund, checking accounts, or savings account and still live paycheck to paycheck.
Taking up a money challenge is always motivating while you do not really get bored of regular saving methods. The 100 envelope challenge is definitely a boon if you seriously want to save towards your money goals and feel proud of it.