This budgeting strategy of paying your bills a month ahead of time will give you a comfortable cushion by saving money and then reorienting your budget so that you live on last month's income.
Many different strategies can help you create and live within a budget. I've shared how to create a zero-based budget, how to use a cashless envelope system, and the 30-day rule for saving money, among many others.
Next, You can learn to get ahead of your expenses and give yourself more security and a touch of financial padding.
Wait, living on last month's income?! If you are living month-to-month, this strategy sounds
impossible and maybe a little crazy.
But I promise that with careful planning, you can reset your budget to pay your current expenses with the money you made last month.
Then, the money you earn this month will become a delightful cushion for future expenses.
There are a few things to consider before setting up this money management system.

How to Live off Last Month's Income: Step By Step

It isn't easy, but it is doable! Here are the steps you need to take to live off last month's income.
Determine amount needed
Determine how much money you need for one month's worth of expenses. If you are already following a budget, you've done this step. WOOHOO! If you don't have a
budget yet, no need to worry!
I go over ten steps to Start a Budget in this article.
You need to know exactly how much money you will need to cover your expenses for an entire month.
Expenses to consider include rent/mortgage, utilities, car payments, gasoline, food/groceries, phone and internet.
Think ahead to months when you might have extra expenses.
Some possible non-monthly recurring costs include car registration, school fees, or insurance payments.
When determining how much money you need, I recommend tracking EVERY penny you spend for 1-3 months and averaging those amounts. You must be very realistic with this budget amount.
Adding an extra $100-300 to this number is a good idea to cover any extras you might have forgotten.
Start a savings account
Create a special savings account for your extra month of expenses or "buffer fund."
It's helpful to have a specific bank account for your buffer fund.
When living off the previous month's income, you want to move it into a different account or cash it out.
That way, you can start building up your new buffer fund with the money you are earning.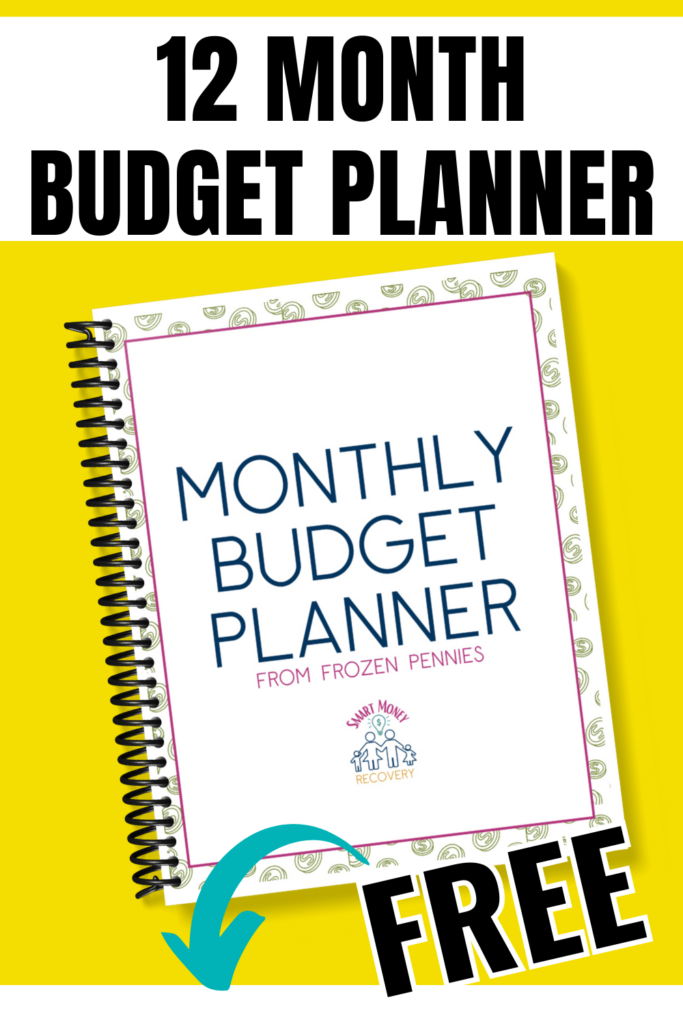 Save, save, SAVE!
After deciding on an exact number representing your expenses, you must save that amount.
Sound daunting? Don't worry!
Here are some ideas on reducing spending and increasing income so that you can slowly but surely build up to saving an entire month's worth of expenses.
Reduce expenses
There are always ways to "tighten your belt" to reduce your expenses, including things to stop buying to save money.
Any money you can save from reducing your expenses can go straight to your buffer account.

Side hustle
Another way to save money is to increase the amount of money you bring by starting a side hustle. You could drive for a service like Lyft, Uber or Doordash.
Pick up extra hours at your job. Offer to pet sit or babysit and even more ingenious ideas of side hustles to earn money.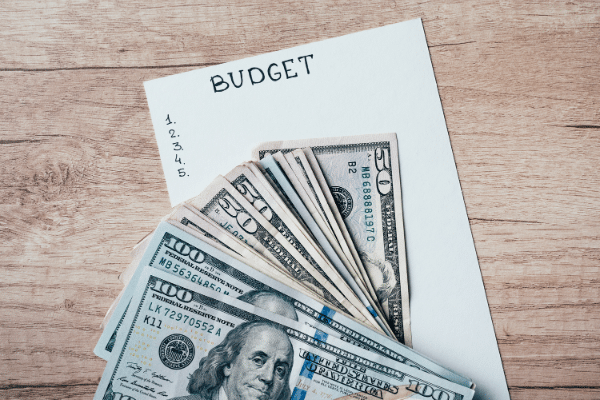 Live on half
You can live on 50% of your income for a few months. This is a hardcore strategy, but it will build your buffer fund in only two months.

Bonus money
If you receive a bonus from work or are gifted money, you can apply that to your monthly living expenses.
Every penny that you earn from side hustles or reducing your spending should go straight to your buffer account. It will feel very satisfying to watch the balance grow and grow until you reach your goal.
Implement the Plan
You are ready to start once you have an entire month's worth of living expenses saved up!
Wait until the beginning of a new month to begin using your buffer fund so it is easier to track
Transfer the money from your buffer fund to a main checking/debit account. You will want to have an empty buffer account to deposit your earnings from the current month without confusing funds.
Pay your fixed expenses at the beginning of the month with your buffer fund. Keep a close eye on the remaining balance of your buffer fund for variable costs like groceries and gas so you don't overspend.
Add any pay you earn this month straight into your buffer fund and ensure you have enough for the following month's expenses.
The hardest part of this budgeting strategy is building up a month's worth of expenses for your buffer fund. Once you have that ready, you will have the security of knowing you are living off of last month's income.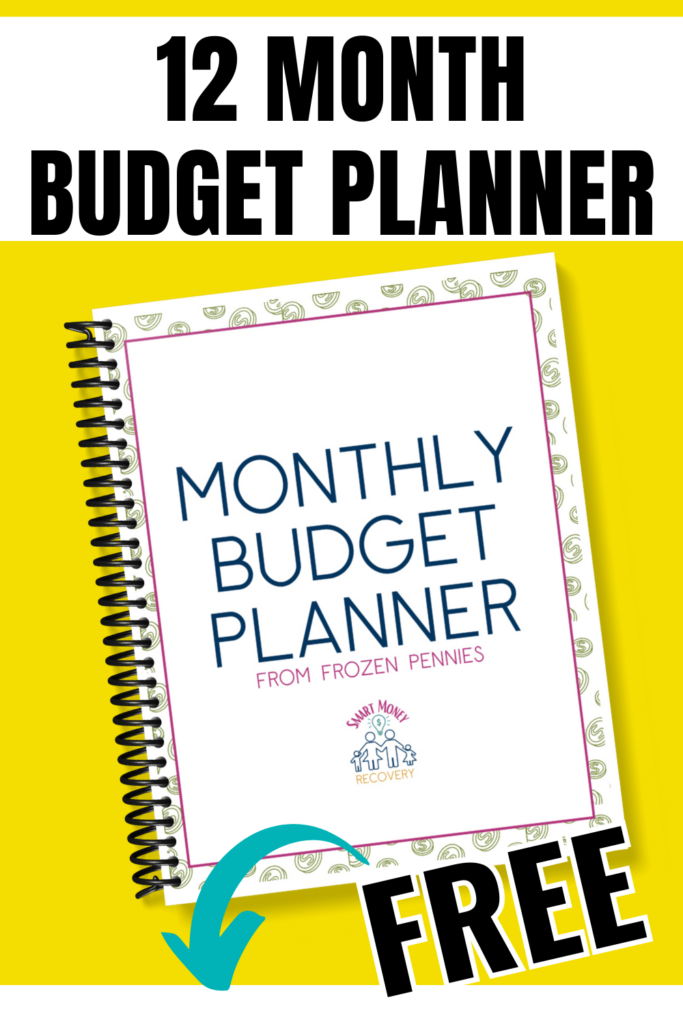 Rules to get ahead of your bills
Have an emergency fund
This is such an essential part of any type of budget. No matter which technique you choose. Stuff will happen, and protecting the money allocated for a specific purpose is the key to making it all work.
According to Bankrate, "only 16 percent of Americans say they are very comfortable with their emergency savings."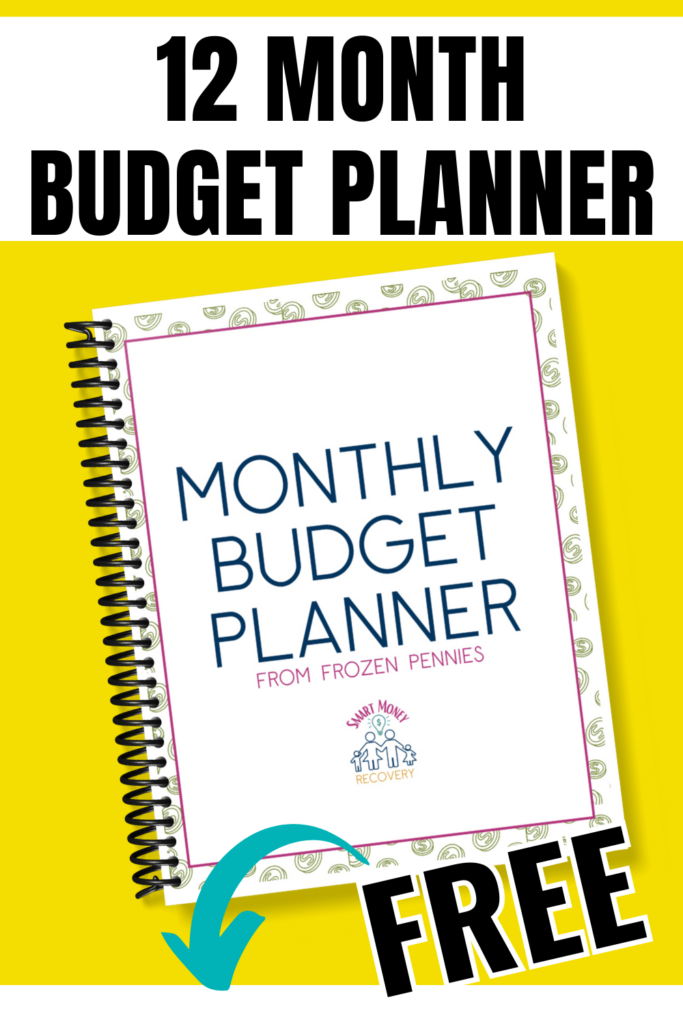 Get current on all bills
Cut back on all unnecessary spending to catch up and get current. Eat at home and shop your pantry, freezer, and cupboards before spending at the grocery store. Cut out entertainment for a month, and ditch pricey things that don't serve your values.
Create a budget
Take the proper steps to create a budget. Do the work to prepare and be intentional with where you spend your money. Show where your values lie with your proposed spending.

How do people live a month ahead?
To live on last month's income, you save enough money to cover your monthly expenses. Once you have created this budget "cushion," you use it to pay your current bills.
When living on last month's income, you will set aside the current month's money for the following month's expenses, and so on.
I'll go into more details of how to make this happen below.
The budgeting strategy of paying bills a month ahead ensures that you always have the ENTIRE AMOUNT of money you need for one month's expenses.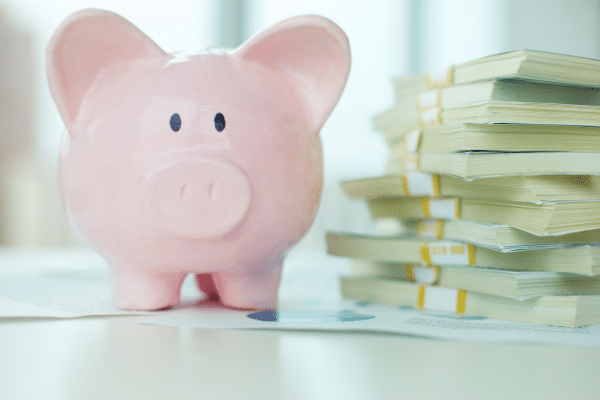 Why should I live on last month's income?

Before we learn how to live on last month's income, I want to explain five ways this financial strategy will help you.

Living on last month's income will:
Help you stay on budget
Getting positioned to live on last month's income will require you to
a) have a well-honed budget
b) stick to that budget. I strongly recommend using a zero-based budget, where you give every penny you earn a job.
When you use last month's income for this month's bills, you will feel confident knowing you can pay all your bills on time. It will also eliminate late fees or overdraft fees.
Eliminate tricky timing of bills
Using a traditional budget, you might have to split your more significant expenses, like a mortgage, between two paychecks.
This requires you to invest more time and energy to pay your bills. When you live on last month's income, you will have the entire amount of money you need for your bills ready to go at the beginning of each month.
Allow for Better Financial Decisions
When living month-to-month with no budget cushion, sometimes you make rash decisions. Being able to save your whole month's pay will help you feel more secure and make an informed financial decision.
Give you Time to Cover the Unexpected
No matter how much planning ahead you do, unexpected expenses pop up now and then. If you have money set aside for next month's expenses and have an extra bill to cover, you can pay the bill with your cushion.
Then, you can re-fund your cushion account for the rest of the month by reducing your expenses or earning extra money.
Bring Peace of Mind
Power and peace come from knowing you have a month's worth of expenses ready and waiting to be used.
It takes patience and hard work to build up your extra month of expenses, but the peace of mind you will gain from knowing it is there is well worth it.
We've gone over the reasons that you should situate your budget so that you are living off last
month's income, but let's talk about how to accomplish this goal.
How long does it take to build up a buffer fund for living on last month's income?
The amount of time it will take you to build up an entire month's expenses will vary depending on several factors.
Your expenses: the larger your monthly expenses, the longer it will take to save that amount.
The current state of your budget: If you have some wiggle room in your budget currently, you will be able to apply that extra money towards your buffer fund. If your budget is very tight, it will take extra effort to reduce expenses or start a side hustle.
Plan on it taking anywhere from 3 months to a year to fund your buffer account fully.
It will take time and effort, but the ability to live on last month's income will be worth the peace of mind.
There are oodles of different budgeting strategies.
Deciding on which ones will work best for your personality and situation is essential.
These are not "one-size-fits-all" strategies.
I always constantly advise my clients to assess how a budgeting strategy works for them.
One of the best things you can do on your financial journey is to be realistic and flexible.
As a financial coach, I can help you decide on specific budgeting and saving strategies that make the most sense for your situation. I'd love to help you achieve your financial goals!
Final Thoughts on Living on Last Month's Income
Living on a monthly budget set by your last month's income is the best way to avoid using credit cards while keeping on top of your monthly bills.
You can easily see your financial situation and what you have left at the end of the month.
It can be the first step to achieving savings goals or managing your money better, even when on a variable income.
So take the first step today and feel more in control of your money!