Cable TV has been a go-to entertainment source for decades, but many people are looking for cheaper alternatives with the rise of streaming services and on-demand content. Luckily, plenty of options offer the same quality content for a fraction of the cost.
In this article, we will explore some of the best cable TV alternatives that can help you save money without compromising on the entertainment factor. From streaming services to digital antennas, we've got you covered. So, let's dive in and find the perfect alternative for you.
TV Antenna
TV antennas offer a cost-effective and reliable alternative to paying for cable. With a TV antenna, you can access a wide range of free, over-the-air channels, including local news, sports, and popular shows.
Unlike cable, which requires a monthly subscription fee, a TV antenna only requires a one-time purchase and installation cost.
Additionally, with cable, you're often stuck with channels and packages you don't want, whereas a TV antenna allows you to choose exactly which channels you want to watch.
And with technological advancements, modern TV antennas can offer a crystal-clear picture and even access to streaming services like Netflix and Hulu. Overall, a TV antenna is a great option for those looking to cut the cord and save money without sacrificing quality entertainment.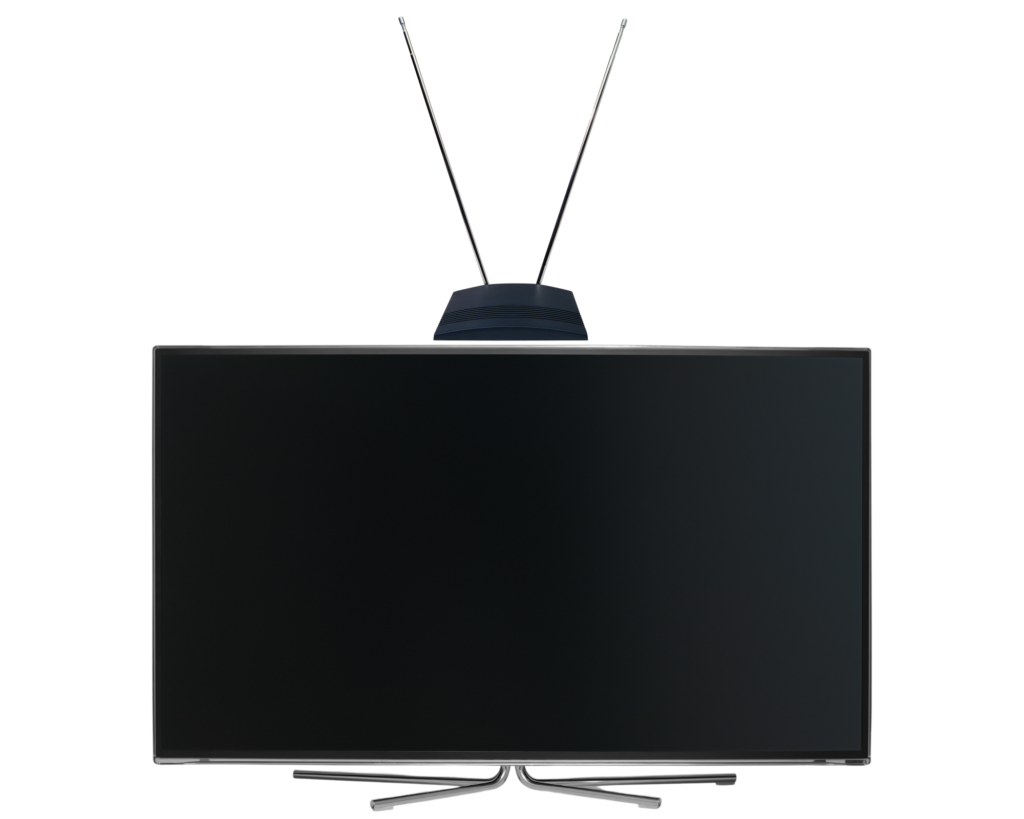 Philo
Philo is a popular streaming service that offers a great alternative to traditional cable TV. One of the biggest advantages of Philo is its affordability – with plans starting as low as $25 per month, it's significantly cheaper than most cable packages.
Additionally, Philo offers a wide range of popular cable channels, including AMC, Comedy Central, and Discovery, and access to a vast library of on-demand content.
Unlike cable, there are no hidden fees or long-term contracts with Philo, which means you can cancel without penalty. And with the ability to stream on multiple devices simultaneously, it's a great option for families or roommates.
Philo is a fantastic choice for those looking to save money without sacrificing the channels they love. Philo is what we have and is cost-effective when searching for a great cable tv alternative on a budget.
Live TV Streaming Services
Live TV streaming services are the best option if you are looking for the best alternatives to cable TV to save money.
Live TV streaming services are TV packages that give you access to live and popular cable channels and allow you to watch local channels, movie channels, national and local news, live sports, and the programs offered by a regular cable TV service.
However, most live TV streaming services do not require a contract compared to cable television. They are more flexible, less expensive, and allow you to cancel anytime.
You need a streaming device and an internet connection with live TV streaming services, and you can choose from various live TV streaming services.
Each has unique features to meet your needs for watching your favorite shows — while minimizing your spending. In addition, live TV streaming services typically offer a free trial, making them the best cable alternatives.
Here are some live TV streaming services options you can choose from as a great alternative to cable TV.
Amazon Prime Video
Amazon Prime Video is a pay-per-view, over-the-top streaming and rental service available separately or as a benefit of the Amazon Prime membership. Amazon Prime Video offers TV-watching options in different categories and on-demand content. Amazon is famous for its local library, original content, series, and shows. The platform also offers new releases and classics of your favorite TV shows and movies, like Star Wars.
If you have a membership to Amazon Prime, you will have the basic Amazon Prime Video package and can stream it on almost any device. The Amazon streaming app is accessible on smartphones, Android phones, Apple devices, computers, Apple TVs, and most video game consoles.
It can also be compatible with Amazon Fire TV, Fire Stick, and other products produced by the company. Since you can watch both movies and TV shows, using Amazon Prime Video is a great option to reduce your monthly costs from pricey cable TV subscriptions.
DirecTV Stream
DirecTV Stream is a group of streaming multichannel TV services that the company DirectTV offers. It is a no-term commitment service, making it one of the best cable alternatives.
DirectTV Stream is a service perfect for sports fans and family members because of its popular sports packages, local networks, and premium channels. DirecTV Stream is comparable to basic cable TV but less expensive, and without a contract; you can stop using the free options whenever you want.
Sling TV
The basic plan of Sling TV gives you access to programs on some of the most well-liked networks, including live TV. You and your family can enjoy its services with an internet connection and a smart TV. Sling TV is an excellent alternative to cable TV because you can access a variety of channels, including:
Disney Channel
AMC
TNT
TBS
National Geographic
Comedy Central
Food Network
Animal Planet
And others!
Even better, Sling TV is like a traditional cable company that offers satellite TV — but at an affordable price. With their premium plans, Sling TV provides Sling Orange and Sling Blue, each with various available channels. It is one of the best alternatives to cable TV for sports fans because Sling TV offers major networks for sports and sporting events, such as:
ESPN
ESPN 2
ESPN 3
NFL Network
SEC Network
NHL Network
NBA TV
YouTube TV
YouTube is undoubtedly one of the most well-known video streaming platforms. It offers free access to high-quality video content without needing an HDTV or digital antenna.
However, ads and commercials may interrupt your watching experience without a subscription. The good news is that YouTube also offers TV, which includes 100+ sports, lifestyle, entertainment, news, and other channels.
YouTube TV is one of the best cable alternatives because it is like a regular cable provider but gives you access to almost all video channels and categories without the help of an HD antenna.
YouTube TV offers a DVR with unlimited storage and six user profiles. It includes local broadcast networks, basic cable networks, and original web series from YouTube Red and is accessible on smart TVs, streaming boxes, computers, tablets, and smartphones.
HBO Max
HBO is famous for being a great place to watch great quality, recent and classic movies. HBO Max is a streaming on-demand service that offers unlimited viewing of popular movies and content.
HBO Max fills the need for premium content that many cord-cutters still have access to. The best part is that your HBO Max subscription also includes unlimited viewing, allowing you to watch your preferred shows whenever you want.
HBO Max might not be for you if you want Live TV networks, sports, news, etc. However, if your main reason for cable TV is watching movies, HBO Max is the best alternative. You will have access to HBO original films, blockbuster hits, and other top-rated movies from different genres and categories.
Paramount Plus
Paramount Plus is a streaming service with access to over 30,000 films and television shows. Paramount Plus, formerly CBS All Access, is a paid-for on-demand video service run by Paramount Global.
The content on this platform comes from the archives of CBS Media Ventures, which also includes CBS Studios, Paramount Media Networks, and Paramount Pictures.
In addition, Paramount Plus offers live streaming of local CBS broadcast stations and sports coverage and allows you to enjoy their original series and films.
Paramount Plus is one of the best cable alternatives, especially if you are a Paramount Picture fan. They offer their services in different options, allowing you to choose the service that will fit your budget and needs.
Netflix
Netflix is one of the fastest-growing streaming services currently available. Netflix is a great substitute for cable TV if you like to watch movies, popular TV shows, and documentaries. To use the Netflix service, you will need an internet connection and an internet-capable device, such as a smart TV, computer, or smartphone.
However, if you download the video while you're online, Netflix will let you watch your movies or TV shows anytime without an internet connection. Once downloaded, the video is available for offline viewing at any time.
This feature is perfect for long flights! Remember that the downloaded video can only be viewed within the Netflix app or website and cannot transfer to another device.
Netflix offers affordable pricing for its service. The plans differ in how many devices can use a single Netflix account. The more expensive the plan is, the more devices can use Netflix simultaneously.
Today, Netflix offers an unrivaled selection of original TV shows and films and a vast array of on-demand options, including the popular Orange Is the New Black, House of Cards, Money Heist, and the famous Korean series Squid Game.
However, Netflix does not provide live TV. If you enjoy watching movies and TV shows, Netflix is a viable cable TV replacement option.
Disney Plus
Disney Plus is a pay-per-view, over-the-top streaming service that is run and owned by The Walt Disney Company's Media and Entertainment Distribution division. It provides original series, short-form content, documentaries, and vintage Disney films.
In addition, Disney owns several networks and franchises, so you can watch various highly regarded videos and shows from notable studios, including Pixar, Marvel, Star Wars, National Geographic, and many more.
Because of Disney's popularity, Disney Plus is one of the new streaming services that is the most popular cable TV alternative, especially for Disney fans.
Like Netflix, Disney Plus enables you to download videos for offline viewing. Disney Plus also allows you to stream content on up to four devices simultaneously. If your device has the space, the streaming service also allows unlimited downloads for up to ten devices.
However, Disney Plus does not offer live TV. If you like Disney but prefer live TV, you should sign up for additional live TV services besides Disney Plus.
Hulu
Hulu is a paid streaming service primarily owned by The Walt Disney Company, partnered with NBCUniversal and a unit of Comcast.
Hulu is a fantastic cable substitute because it is less expensive than cable TV and provides excellent movies, TV shows, documentaries, and live TV. You can access the entire Hulu streaming library in addition to 75+ top channels, live TV, and your favorite live sports, news, and events.
In addition, you will have unlimited DVR, which allows you to store live TV recordings for up to nine months.
Although Hulu is similar to Netflix, Hulu provides the following:
Multiple top-rated movies.
Series.
TV shows that are only available on Hulu and not to other streaming services.
Since The Walt Disney Company primarily owns Hulu, you can access ESPN+'s live sports coverage and all Disney Plus entertainment.
Peacock TV
Peacock TV is yet another online video streaming service owned and run by the Television and Streaming division of NBCUniversal, a division of Comcast. Peacock TV provides live sports, news, TV shows, movies, and other content. It is a fantastic choice if you want to cut costs and live without cable TV.
Accessing Peacock TV is free but includes ads on all videos and is very limited without upgrading. However, you can pay a reasonable monthly fee for a package to have a video-watching experience with few ads, a plan with no advertisements, and access to all their options.
Peacock TV provides 80,000+ hours of the release of big-budget films, TV shows, and hit movies. Since Peacock TV owns both NBC and Bravo, you can access their most recent hits the day after they air.
With a contract with Peacock TV, you can say goodbye to cable TV, cable antennas, contracts, and expensive monthly fees while still accessing your favorite channels and watching your favorite movies and television shows. This is one of the best cable tv alternatives on a budget.
Apple TV Plus
Apple TV Plus is a paid streaming service that is run and owned by Apple Inc. For people who like Apple Originals and have an Apple device, Apple TV Plus is an alternative to cable TV and saves money. Apple Originals library only holds a few movies and TV series compared to other paid streaming services such as Hulu and Netflix.
However, most of Apple's libraries are top-notched and trendy movies and TV shows that are notable and award-winning. In addition, Apple promises a new series of shows every month and offers live streaming for a small selection of sports and live events.
Pluto TV
Pluto TV is a free, ad-supported video streaming service run by Paramount Streaming, a part of Paramount Global. Given that the platform is entirely free, Pluto TV is the ideal option for people who want free cable TV and to save money from their monthly subscription.
Pluto TV supports a wide range of free gadgets for you to watch movies and TV shows on more than 200 channels.
Even though its live content selection may not be as diverse as that of rivals like YouTube TV, Pluto TV can be an excellent cable substitute for people who are satisfied with limited live content and do not have a wide range of interests in many different movie categories.
With Pluto TV, you can utilize most of a cable TV's features without paying a dime. A 100% free app and the best cable tv alternative on a budget.
Final Thoughts On Cable Alternatives When You're on a Budget
In conclusion, plenty of cable TV alternatives on a budget can help you save money without compromising on the entertainment factor. There's something for everyone, from TV antennas to streaming services like Philo, Sling TV, and YouTube TV.
You can significantly reduce your monthly expenses by cutting the cord and opting for a cheaper alternative while still enjoying quality TV programming. So, if you want to save money and still enjoy your favorite shows and movies, explore the cable TV alternatives mentioned in this article.