I am always looking for tips to save money. When you don't have extra money, and you have financial goals, finding ways to trim the edges are important. Most of the time, you are paying for convenience with many of these things, but if you can catch a few extra minutes in your day to make saving money a priority, these ideas will do just that. My husband has always said, "We have more time than money." I enjoy tracking all the money saved.
I have come up with 31 tips to save money by spending a little more time. There is always a trade-off. You either spend your time or pay someone else to spend their time. Depending on how much money you have will determine who gets the job. In our house, many convenience foods are just not worth the money spent.
If you like this, grab the bonus:
39 MORE Things To Stop Buying To Save Money
Included in the FREE CYC Savings Bundle delivered right to your inbox!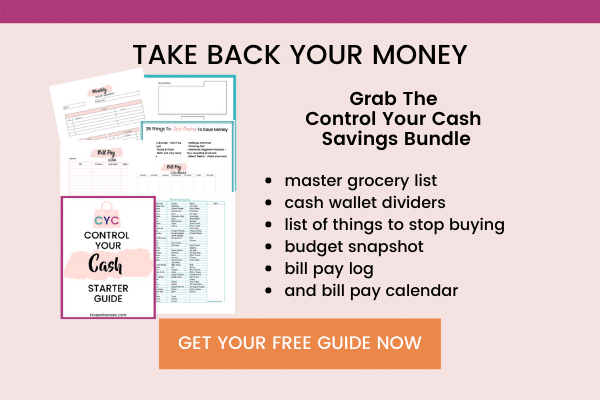 As I was writing this post, I was also reminded that being frugal goes hand and hand with being a better partner with the environment. Making your own is so many times, cutting down on wastes that can harm the environment like plastics and toxins.
I also realized (again) that saving money could be better for your health. By making your own, all those preservatives and dyes are not making their way into your body. It is a win/win! Tips to save money and be healthy.
Managing Money in 2021
Before I get into all of my tips for saving money, I wanted to quickly touch base on long term financial freedom.
All of these savings hacks are really going to help when you are trying to pay off your student loan, build an emergency fund, pay off your credit card debt (that a lot of people have).
But having a clear picture of what you want your future to look like will give you the motivation to carry out these tricks in the long run.
Spending habits and savings goals should be considered when building a life that you love. Paying off debt needs to be considered a high priority.
And there is always the side hustle.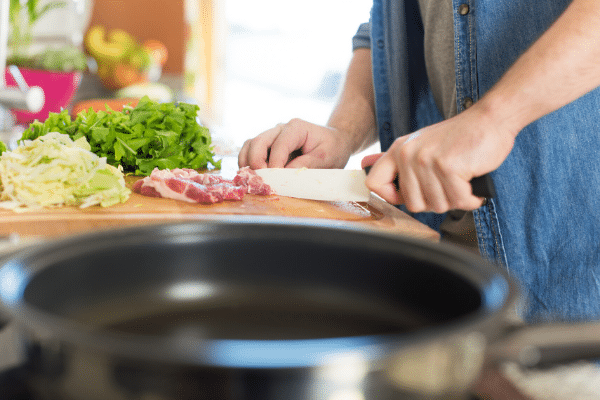 Tips To Save Money In The Kitchen
How to Cut Expenses On Food

Save Money Quickly On Personal Care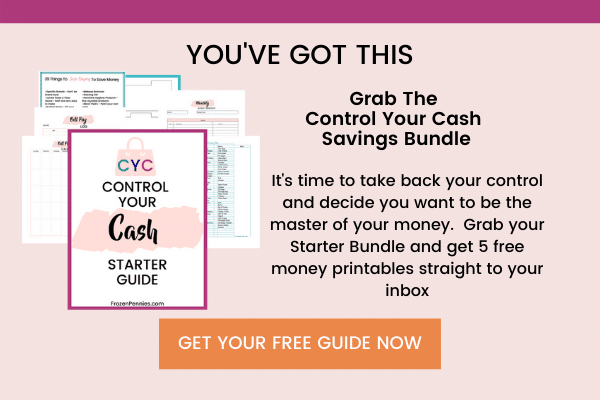 Frugal Living Secrets With Kids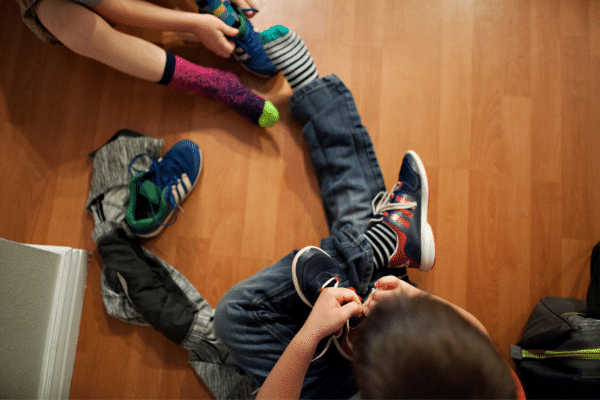 Things I Don't Buy Anymore – Cleaning Supplies And Laundry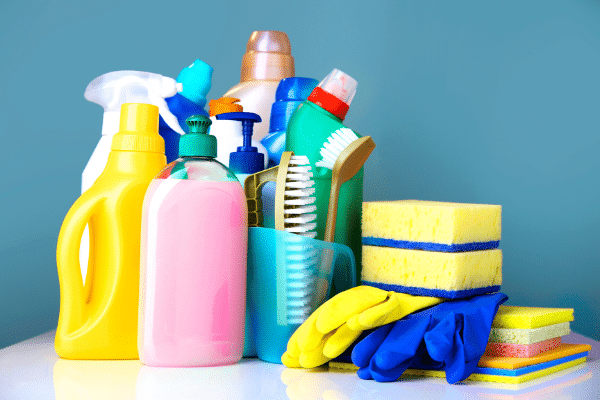 Other Thrifty Hacks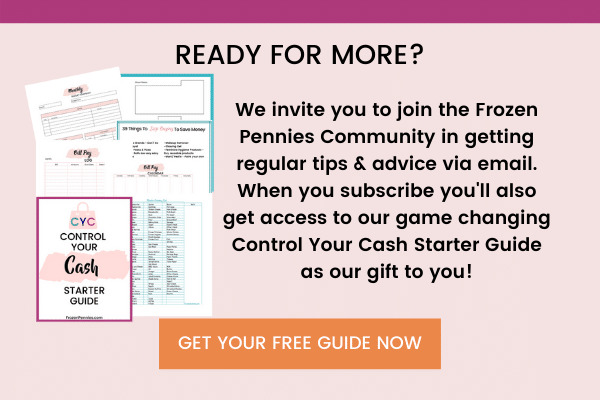 Final Thoughts on Things to Stop Buying and How to Save Money in 2020
Those are the things to stop buying to save money. Whether you incorporate a few of these suggestions to save money or all of them, you will undoubtedly be able to use this money for other things. But, it is a trade-off. You have to be willing (in many of these cases) to put the TIME in to SAVE.
Sometimes, saving money requires a little money spent upfront. Investing in a water bottle or cleaning cloths may be an initial expense right now, but the future costs for bottled water and paper towels will be non-existent.
Also, the impact of all that plastic and paper were both produced and recycled or disposed of, would be greatly reduced or eliminated. It could be a win all around.
SaveSave
SaveSave
SaveSave
SaveSave