We all have bills that we need to pay. But how do you keep track of your bills each month? Many people use a budget binder, but this isn't for everyone.
I love my budget binder but I don't want to spend all day in there. I have things to do! How can we make it easier on ourselves?
If you're a mom, then it's likely that your days are full of juggling the needs of your family and managing the household. The last thing you want to worry about is how to keep track of all your bills each month. Luckily for you, there are some simple steps you can take to make this process easier for yourself.
In this blog post, we'll discuss five easy ways that will help you stay organized with monthly bill tracking so that when it comes time to pay them, they won't be one more thing on your plate!
Get it done quickly and get on with the rest of your life.
Pick The Day And Time
I tend to pay my bills and look over my budget every other Friday. This is when my husband gets paid and because that's when I've always done it. It works so I'm sticking to it. I grab my coffee and head up to my office where I pull up my online bank account and get to work.
I'm done at just about the same time I finish a cup of coffee. About 30 minutes.
Fill Out Budget Binder Or Online Spreadsheet
If you're brand-spanking-new to this idea, decide how you want to keep track of your bills and do your monthly budgeting.
Some people choose the good old-fashioned pencil and paper technique. But if you're hip and cool, you might want to head straight to an app like Mint or Mvelopes. Others might prefer a spreadsheet like this one.
I love my own Penny Planner. After spending a LOT of time playing with other concepts and spending way too much money on other planners and binders, I created one that I (and others) like best.
This works best to not only keep track of every bill and when it's due but also of how much money you have coming in every month, as well as the amount of money owed out to each monthly bill- which should now reflect your current situation.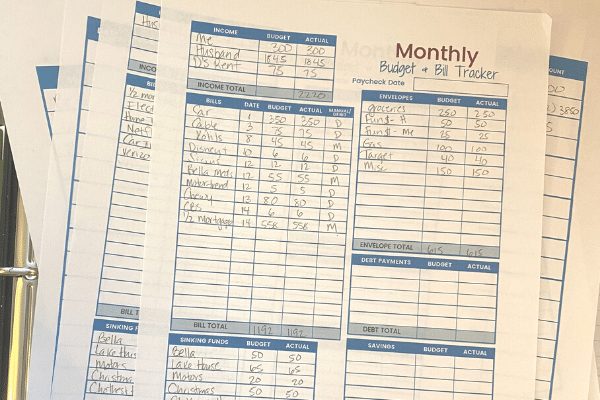 Pay All Bills
After everything is filled in each month and all the numbers balance, I pay the bills. These are all bills that fall into that 2-week time frame.
Now I must preface this with every single bill I can get automated, I do. Every fixed expense (those bills that are exactly the same each month) gets auto deducted from the account.
Honestly, it saves time and saves fiddling around with an app or online banking.
If there are any irregular bills that have come up like medical, taxes, or dues, those get paid also. Some bills require an old-school check so I make sure they are written and mailed.
I also transfer money into the appropriate savings accounts as well. I have sinking fund savings account for my dog, car expenses, and taxes. These tend to be larger savings accounts so I feel it's best to let the bank keep those safe.
Go To The Bank
Because I am a cash lifestyle follower and use cash envelopes the majority of the time, I like to go get my cash every other Friday – enough for the entire pay period.
This way I know that I have money in my envelopes for all the things we may need until we get paid again.
If you're interested in hearing more about the Cash Lifestyle, check this out.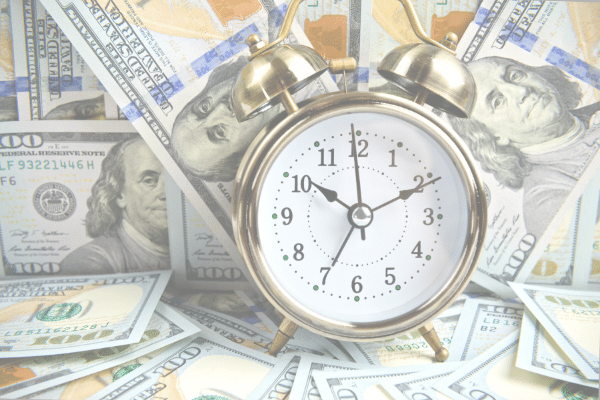 The Best Way To Pay Bills On Time
Keeping a schedule and building a habit of checking in every paycheck is the best way to keep track of your bills each month. Here are 5 tips to help you pay your bills on time:
Keep A List
Being financially stable is tough if you don't know who you need to pay. So maintaining a list of service providers, vendors and creditors can help make sure you're not going to miss any payments or worse – be late on them!
It's a good idea to keep two categories of bills: those that can be paid automatically, and those that need your attention. Your list should include the lender or service provider, the minimum monthly payment, and the total balance due for each bill. Once you have this information together in one place it will make paying them easier all around because they are easy to find when needed!
Know Your Due Date
Once you've got a list of bills to pay, find out when each bill is due and add that to your list. If all the due dates for these debts are over six months apart then it might be time to change them so tracking payments will become easier.
You may be able to simplify your life by setting up all of the bills you need from now on with a due date that is right after payday. This can also help make sure that overspending won't cut into any money for paying bills later in the month.
Most creditors and vendors don't have a problem changing the due date making batch bill pay easier. Simply give them a call and ask.
Track Bills On A Calendar
You'd be surprised how many people don't know when their bills are due. You can keep track of bills and payments through a calendar or other system, like an online one that you sync with your phone.
It might take up some time initially to add payments and recurring events on the app but it will pay off in the long run because there is less chance for unpaid fees!
You would think this was common knowledge: knowing what day your bill is due by heart – I mean, really? But surprisingly enough, there's still plenty of people out who do not seem to have mastered paying attention to these things yet.
Tracking your bill due dates through a calendar or other system can come in handy.

Have you ever found yourself forgetting to pay one of those pesky monthly fees because it was on the same day as whatever big event that's been capturing all of your attention? If so, then tracking and logging every payment date for these types may be just what you need!
Decide On Payment Amount
For some of your bills, you may have to pay a set amount. Others — including credit cards and other accounts that allow you to carry a monthly balance—may allow for flexibility in payment amounts.
Ideally, the full balance due on all your bills would be paid every billing cycle. This is not always possible though.
For those who opt into carrying over their balances from month to month (some people do so because they are unable but others choose it as an option), paying more than the minimum can help save money by avoiding interest charges or reduce debt quicker through fast repayment timeframes.
Automate As Many Bills As Possible
You can make your life much easier by paying bills automatically and having the online bill taken care of by having them sent to your email account instead of paper bills.
For example, when you set up a credit card to have payments taken out of your checking account on the due date every month, it will never be late again and you won't need to worry about filing reminders or forgetting whether or not an item is paid off.
You might also consider setting up automatic transfers from savings for mortgage repayments because once this is in place there's no more paperwork!
This works the best for fixed expenses. It works for variable expenses, also but you just need to have a closer eye on those numbers.
Armed with our list of all those pesky monthly expenses and obligations we call "bills" and just as important-your calendar that tells us what day each one arrives (good thing my phone has both!), now it's time to get automated!
Why Keeping Track Of Bills And Expenses Matters
It is important to pay your bills on time. This can reduce stress, save you money and enable you to get lower-interest credit in the future.
By doing this habitually by paying them before they are due will also make it easier for those who have a hard time budgeting their finances because when I had trouble with my finances sometimes I forgot about what day things were due which caused me more anxiety than necessary because I didn't know if they were paid or not.
When you get into this habit it will be easier to budget your time and money because when you pay bills on time that means there is less stress in your life.
We know that timely bill payments are crucial, but sometimes life gets in the way. If this has happened to you and your payment is more than 30 days late, it's time for a wake-up call!
Not only will there be financial consequences like paying interest or collecting late fees on top of what was already owed, but these could also have an impact on your credit score.
If we let bills pile up until they go past due dates when not even one day goes by without being paid then getting back into good shape can seem impossible.
That said, taking care of overdue payments isn't always easy while juggling all the other things going on in life; especially if those obligations include raising kids or taking care of a household.
What you don't want to do is bury your head in the sand hoping that "it all works out somehow." The first thing to do when late bills start adding up is put yourself on a budget while paying off any late payments with an eye toward the future by building up a cash cushion.
Many of us know what it takes to get back into good standing when we fall behind on bills.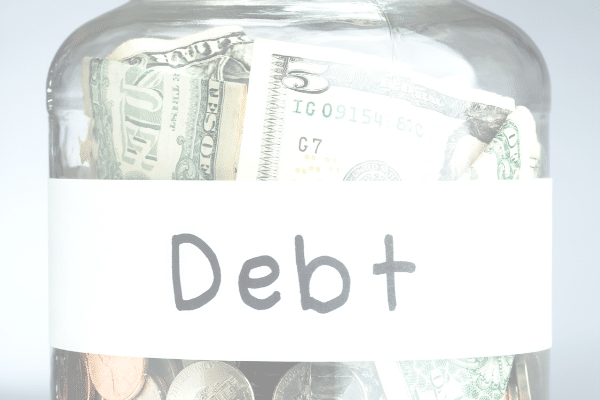 Eliminate As Many Bills As Possible By Being Debt Free
The fewer bills you have to pay each paycheck, the less you have to forget to pay or spend time thinking about it. This automatically reduces your stress level.
Being debt-free is important for those who want to decide how their money is spent instead of giving the added income in the form of interest to banks and loan companies. Imagine how it would feel to be 100% free from all debt.
We hear messages about not having any debts, but in a society overrun with credit card usage and low-interest loans, does this really matter?
It's easy to see why there are so many people attracted by using credit cards as an option because they think that way they can live life like others do…but behind the facade lies many drawbacks if you're being consumed by your own desire for material goods.
Being able to choose what happens with our hard-earned cash seems appealing at first glance.
However, if you're thinking about going into debt because of it – once you consider the hidden fees, interest costs, and temptation to spend more than what we can really afford – it's always better to pay in full with cash or some other form of payment.
If you doubt this because you think that paying with a credit card is simply easier think again and reconsider the baggage that comes along with it.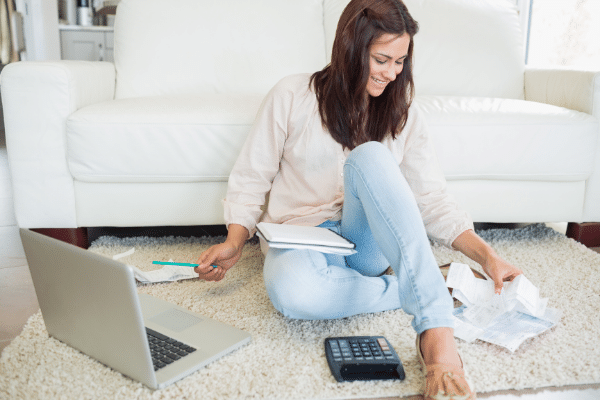 Final Thoughts On How To Keep Track Of Your Bills Each Month
In the end, no matter how you choose to pay your bills each month there are a lot of benefits. As long as they're paid on time and in full, it doesn't really matter which method is used. What does matter is that you follow through with paying them on time so that you can reap all those great personal finance benefits!
Paying your bills on time is one of the best ways to remain in good financial standing. The benefits are many and include saving money, having a reliable credit history, and being able to qualify for mortgages. Having good money management will help all of these and having your bills organized will make this job that much easier.