As we all know, the cost of living is constantly rising. The rising cost of living means that it's more important than ever before to find ways to save money wherever you can. Frugal family recipes might be your answer.
Many people are taking advantage of this by cooking frugal recipes with five ingredients or less. The less the ingredient list, the less it will cost.
These recipes help you save money and are also healthy, delicious, and family-friendly.
What Can I Cook For $5?
You know the feeling when you open your fridge to find that there's not much in it and you need to make dinner. Is this an every night thing?
I've compiled 30 recipes that are all $5 or less per serving so that even if money is tight, you can still have a meal on the table at night.
Many people think cooking is expensive, but they don't have to be with these recipes!
Easy dishes like tacos and burritos require minimal ingredients and prep time but taste amazing.
And there are also more complex meals such as lasagna, where the price doesn't reflect how delicious it tastes.
So whether you're looking for quick weeknight dinners or healthy meals with many flavors, you'll find something that fits the bill in this list!
This weeknight dinner is a cinch to prepare and will satisfy your family's appetite with only five ingredients. Stuffed peppers, orzo rice covered in mozzarella cheese!

The perfect meal for any night of the week – if you're looking not just for something healthy but also delicious, this recipe has got it all sorted out right here.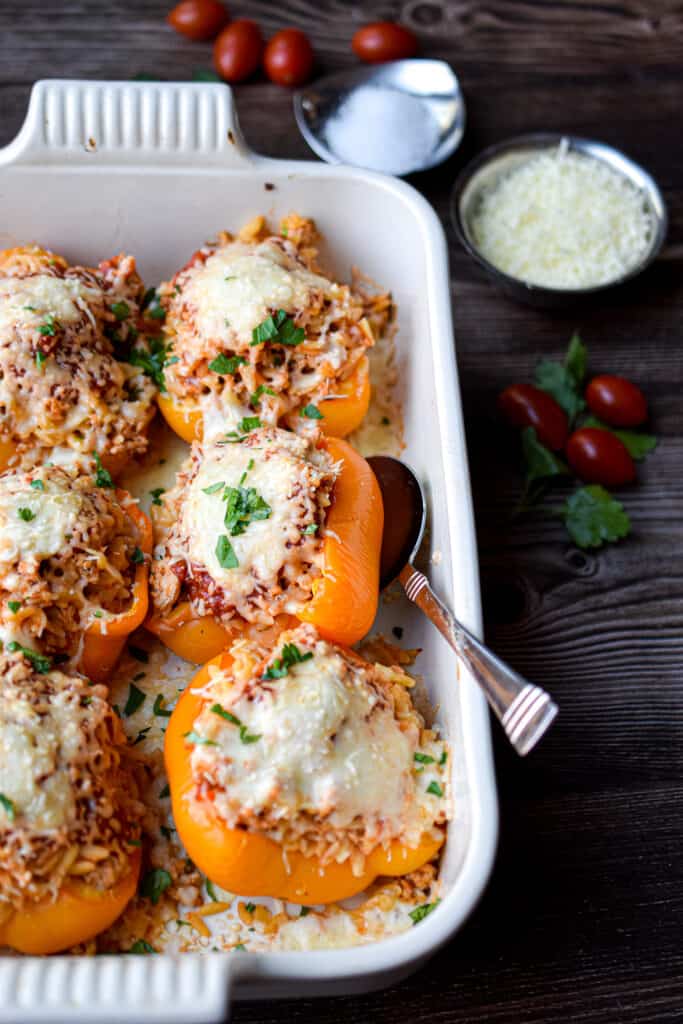 https://lynnswayoflife.com/chicken-parm-stuffed-peppers/

The best, most delicious, and frugal crockpot chili you will ever try is just a few ingredients away. All that's left for us to do now is dump our ingredients into the slow cooker in the morning and have a leisurely dinner ready when we get home from work!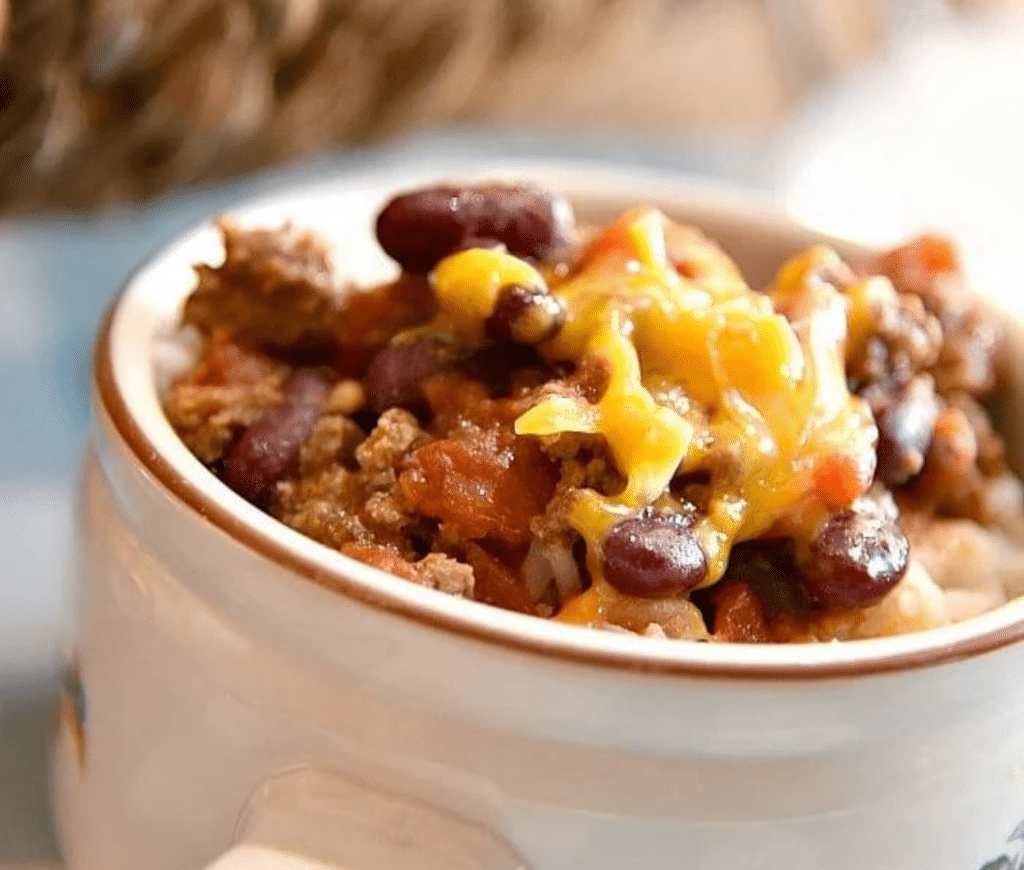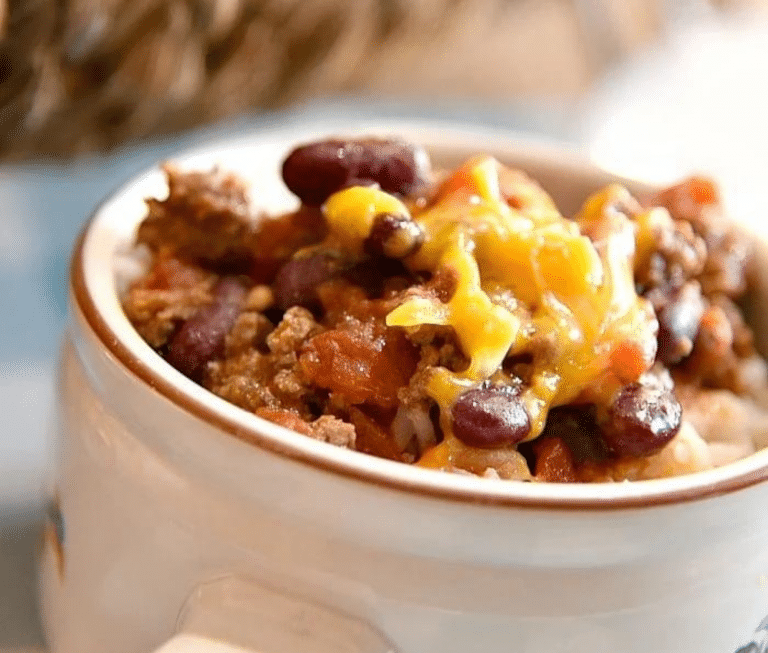 https://temeculablogs.com/5-ingredient-crockpot-chili-recipe/

You'll need a few of your favorite toppings to make these pizzas. The only other thing that's required is time!
Once those two items have been assembled (it takes under 10 minutes), your delicious meal can be on the table in minutes–perfect for those busy nights when dinner doesn't seem possible any sooner than later.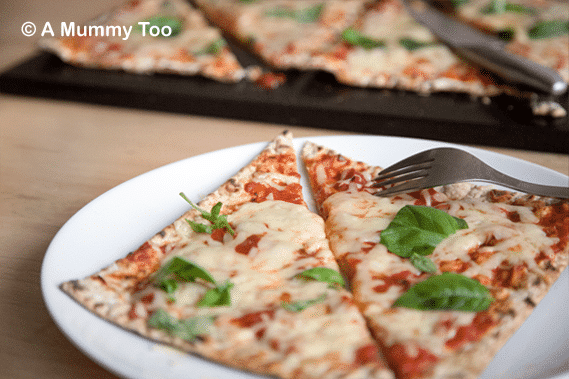 https://www.amummytoo.co.uk/lazy-flatbread-pizzas-4-ingredients-ready-in-15-minutes/

There's nothing like a delicious, budget-friendly meal that the whole family will enjoy. These slow cooker chicken enchiladas are easy to make and even better when you need them on short notice!
They're perfect for those days when it just doesn't seem possible to get everything done at once.
You can prepare them ahead of time or freeze some from your last cooking session, so they're ready whenever the craving for Mexican strikes again.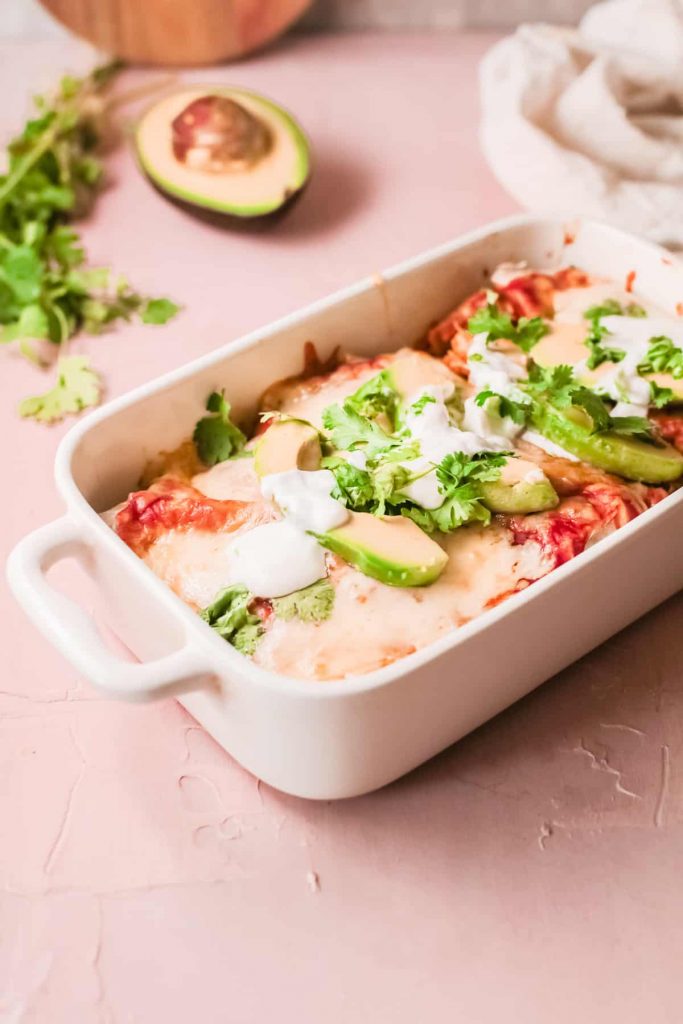 https://budgetdelicious.com/slow-cooker-chicken-enchiladas/
This Lemon Pepper Chicken is deliciously crispy on the outside and juicy on the inside. And it only takes 30 minutes to make.

Lemon Pepper Chicken is a five-ingredient recipe for an impressive dinner that will leave you satisfied without any room left over. The perfect meal when time doesn't permit more than one thing at once!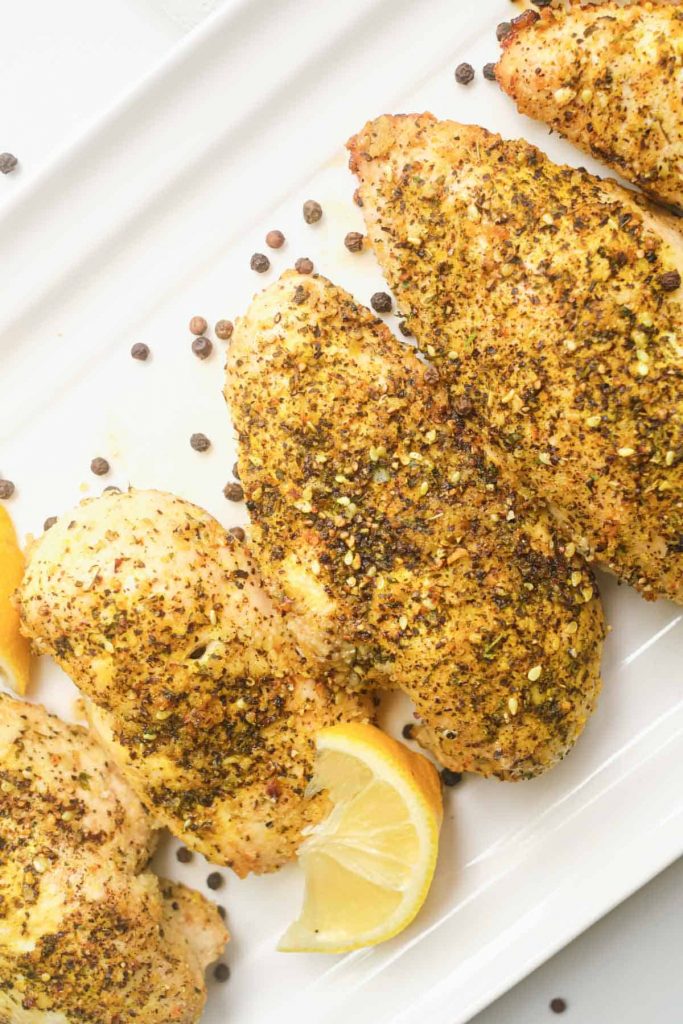 https://budgetdelicious.com/lemon-pepper-chicken/

Crockpot Ravioli is the perfect easy dinner recipe for those hectic days! It only takes four ingredients to make this comforting dish: frozen ravioli, tomato sauce, and a big handful of cheese.
The best part? You can throw it all in your crockpot before work or school so that when you get home from your busy day, you're already set with food waiting.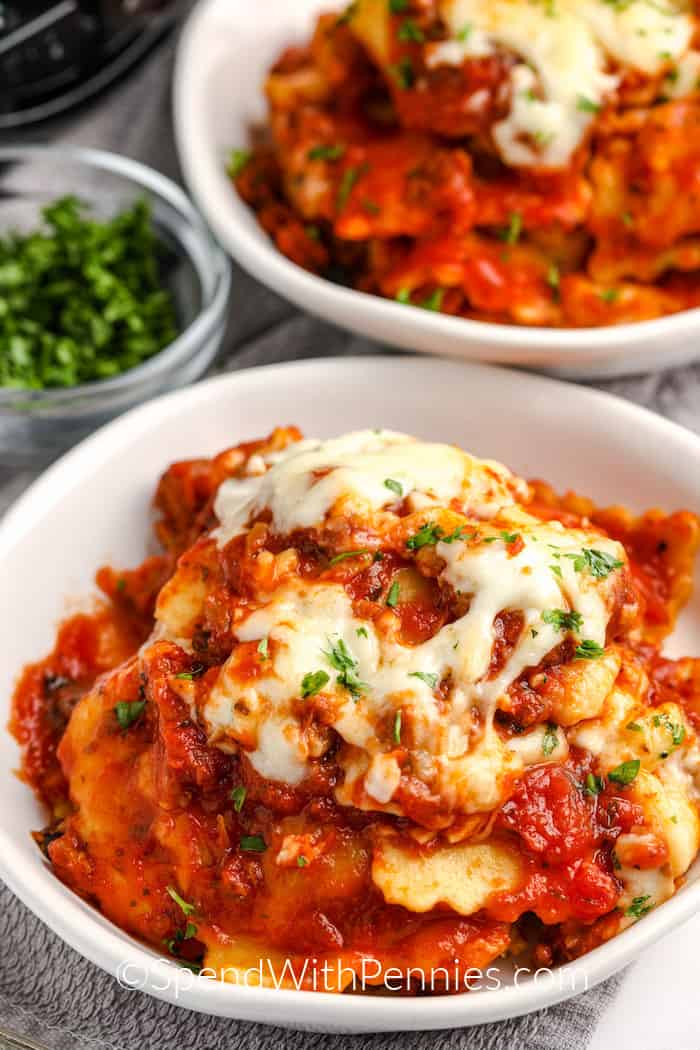 https://www.spendwithpennies.com/4-ingredient-crockpot-ravioli/
This quick and easy 20-minute pasta dish is the perfect weeknight dinner for busy families! The creamy goat cheese mixed with sundried tomatoes makes a light and creamy sauce that the whole family will love.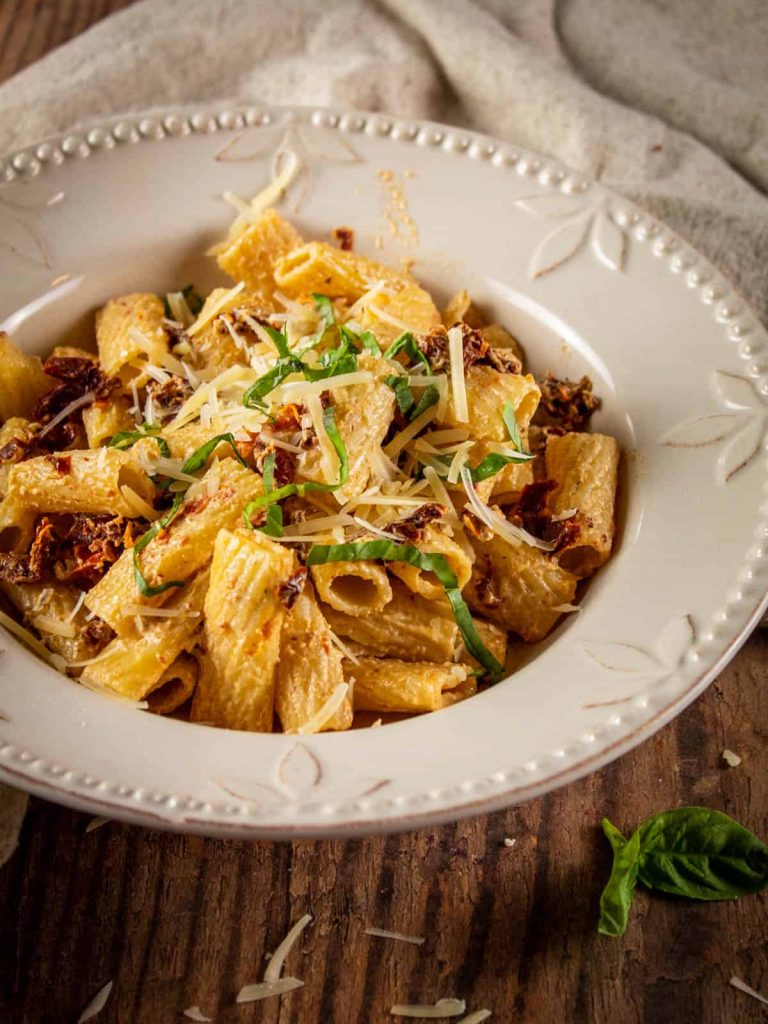 https://saporitokitchen.com/creamy-sundried-tomato-pasta/

This Crock Pot Mississippi Pot Roast is a delicious and easy meal to make for those days when you're feeling under pressure.
It only requires five ingredients, so there's no need to spend time shopping or chopping anything before starting your routine duties!
The best part about this recipe? Once it gets into slow cooker mode, all the hard work has been done, and we can go about our busy lives while dinner cooks.
Honestly, this is one of my favorite ways to make a roast.
The best way to keep this frugal is to find the cheapest piece of meat you can find. The slow cooker process will make every meat tender.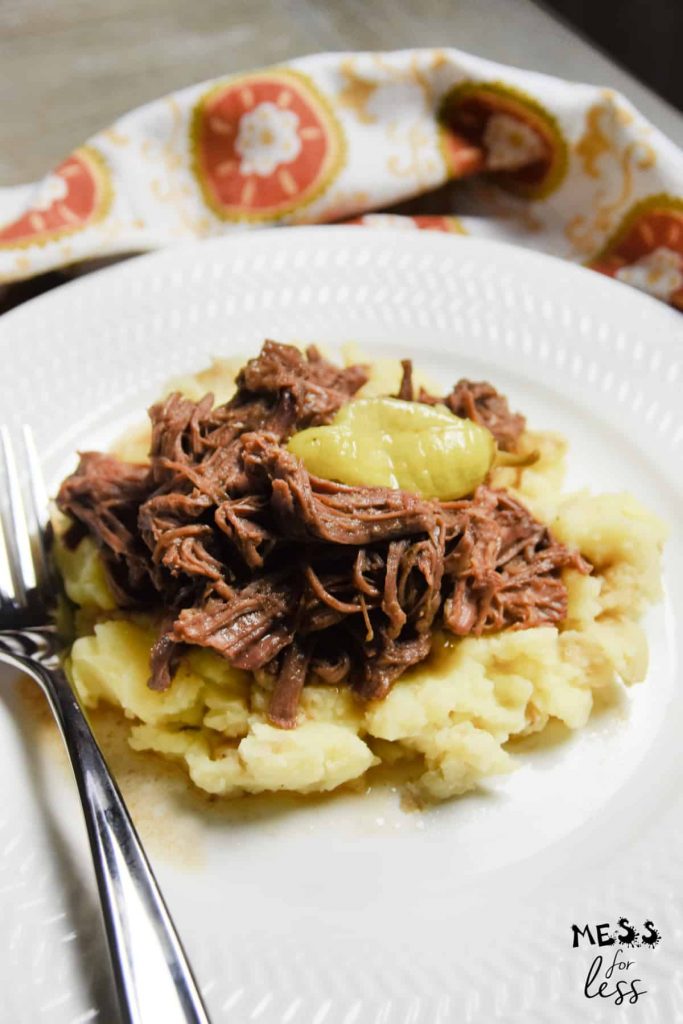 https://www.messforless.net/crock-pot-mississippi-pot-roast/
There's nothing better than a classic meal to get your family excited for dinner. Generations have loved this Easy Sloppy Joes Recipe since it was first published in 1955!
It starts with brown sugar and ketchup – and just a couple of other things to make this 4-ingredient favorite special.
Our family loves it with coleslaw on the side.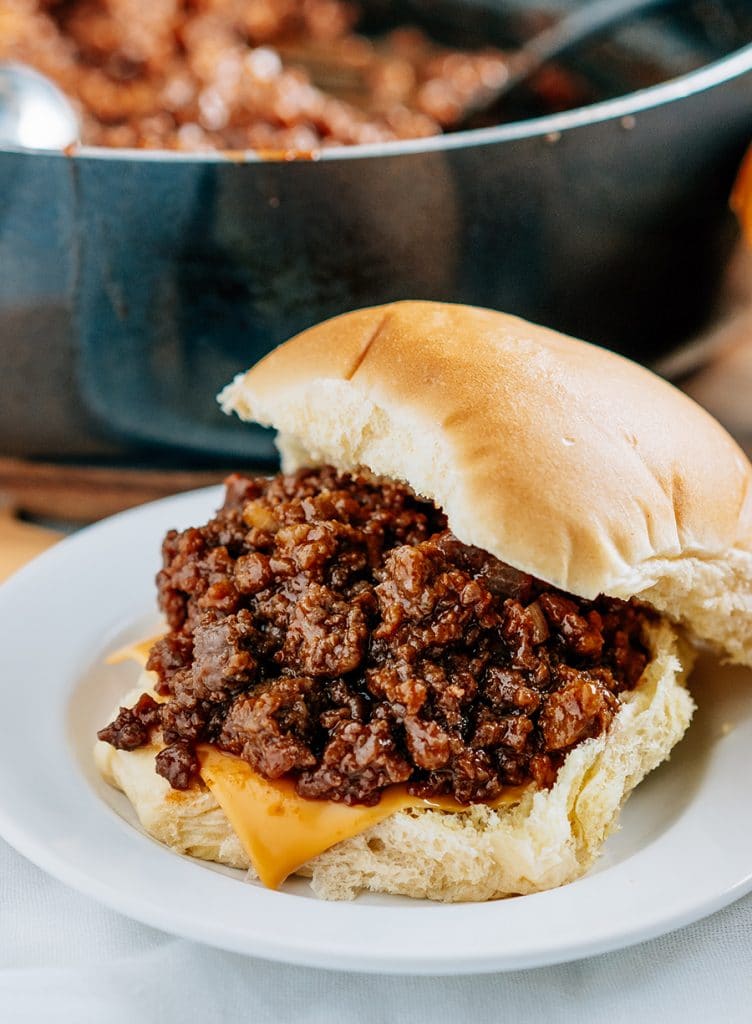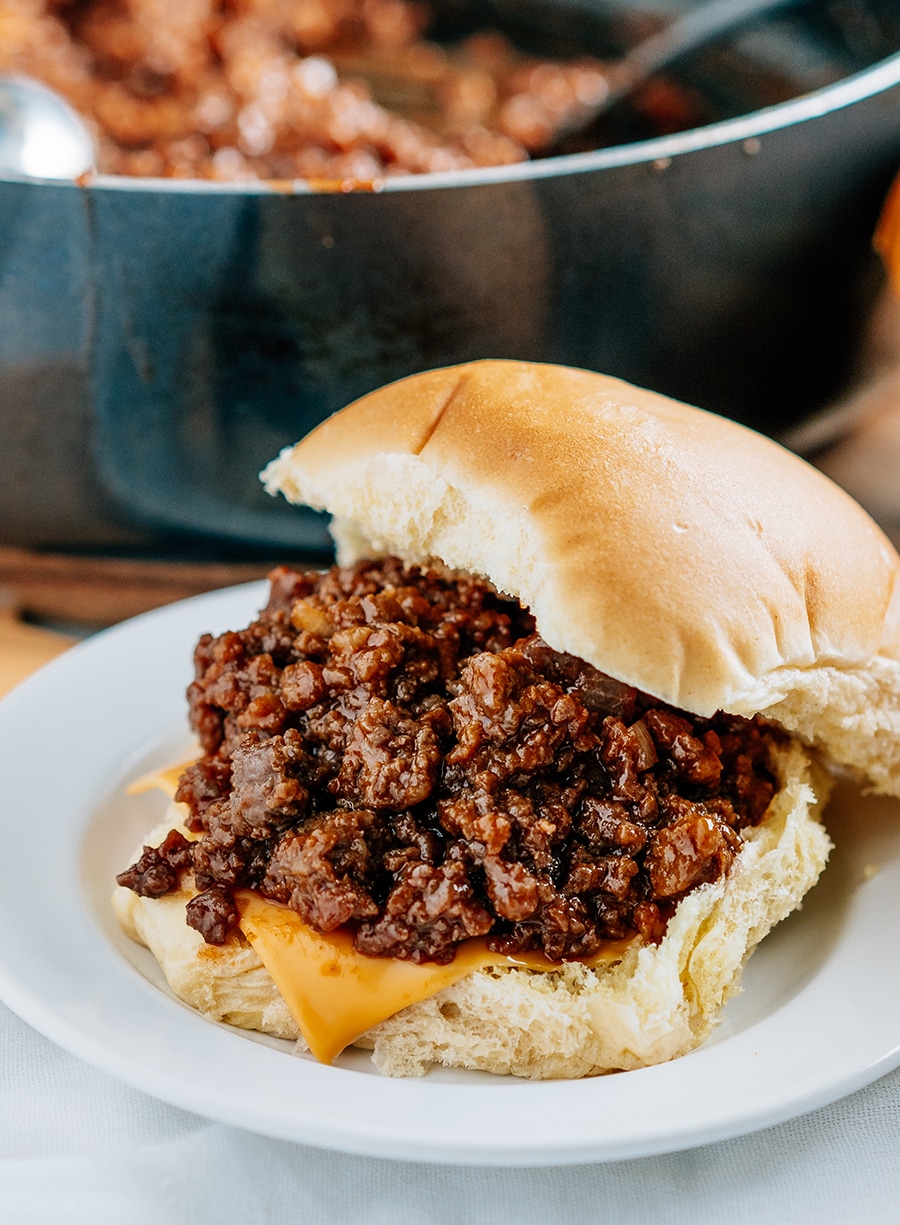 https://therecipelife.com/easy-sloppy-joes-recipe/
This easy crockpot salsa chicken is an excellent meal for the year. Depending on your taste preference, you can use regular or green salsas in this recipe!
Use it for tacos, over rice, or eat it with a fork.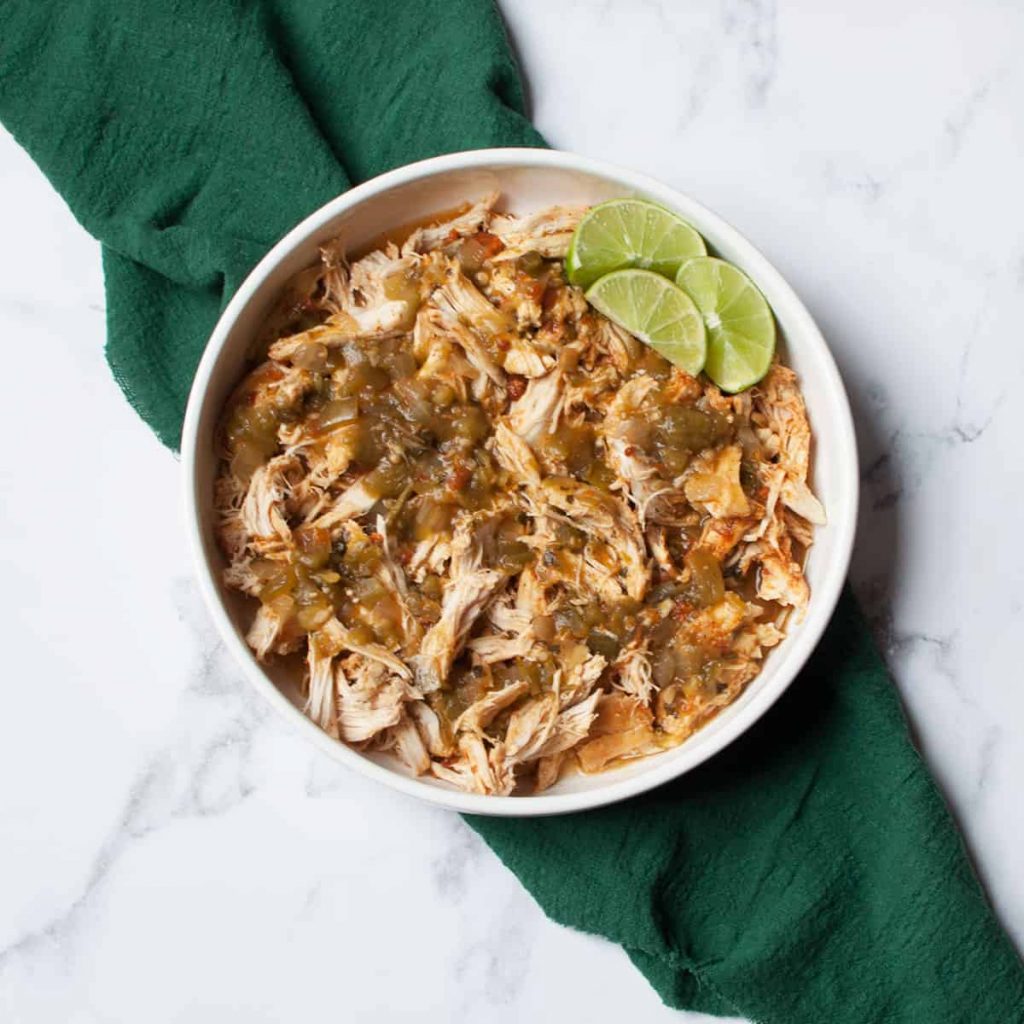 https://www.twopinkpeonies.com/crockpot-shredded-salsa-chicken/

This dish has juicy chicken breasts and tender rice in a deliciously creamy sauce. This one-dish dinner is made with only four ingredients, so it's easy to make for any night of the week!
Whether you're looking to satisfy your family or want something healthy yet tasty, that doesn't break the budget.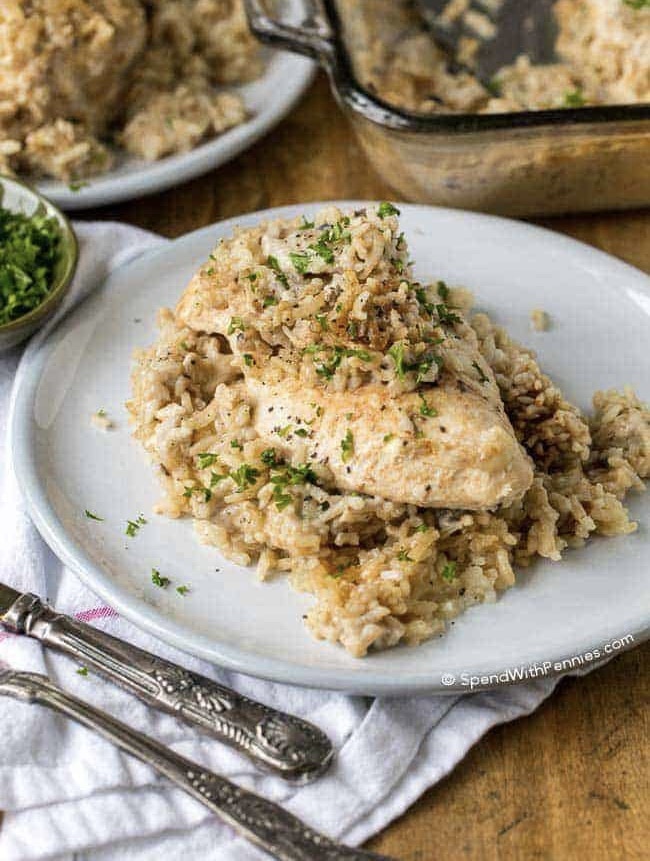 https://www.spendwithpennies.com/chicken-rice-casserole/

Rich and delicious? Check. Simple to make? You got it! A quick & easy dinner recipe that will have your family asking for seconds (and maybe thirds).
This casserole is perfect for busy weeknights but freezer-friendly too to enjoy a tasty meal with very little thought.
Because let's be honest here: there are days when we're just not up enough energy levels at dinner time, and taking something out of the freezer is easier.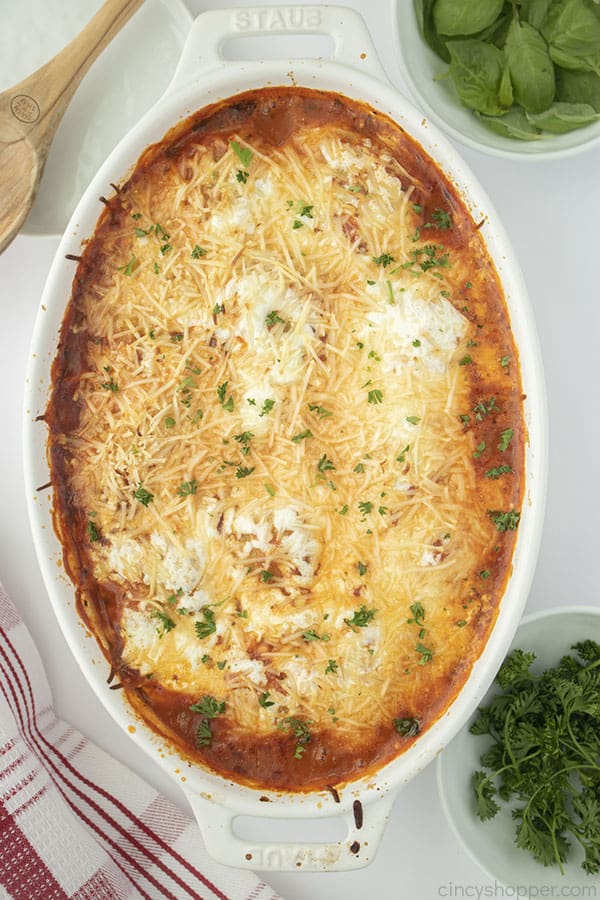 https://cincyshopper.com/baked-ravioli-casserole/

Slow Cooker Chicken And Gravy are food items that you can make in minutes and then go about your day while it does all the work for you.
The slow cooker is a busy mama's best friend.
The rich flavors will leave any hungry person asking for seconds. If you're out of noodles, try rice or serve with some good bread.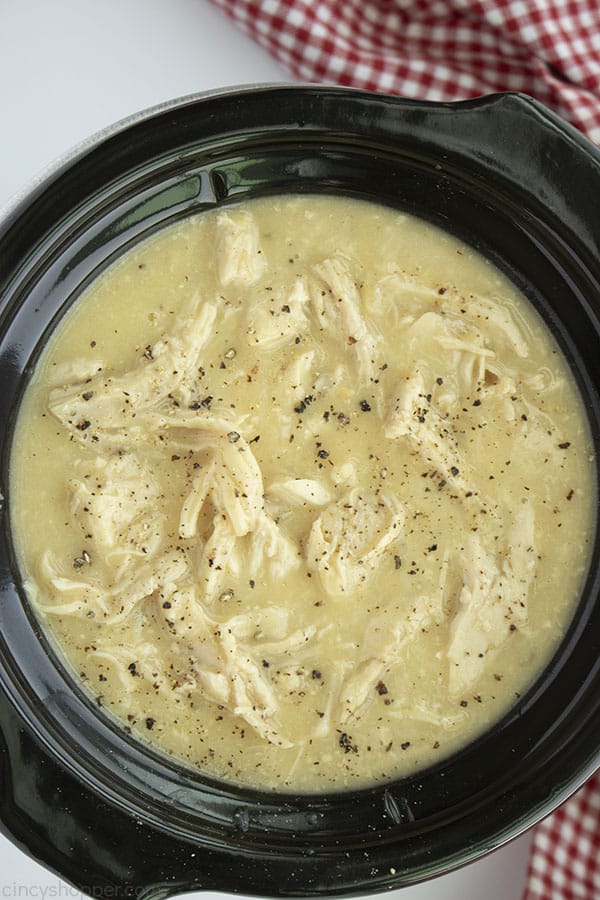 https://cincyshopper.com/slow-cooker-chicken-and-gravy/

This instant pot macaroni and cheese is a family favorite! It only takes five ingredients to make the most delicious meal you'll ever try. The kids will love it too.
In our house, mac and cheese are not only a favorite, but it's a meal. Add a side of broccoli, and we are all set – making it a very frugal meal.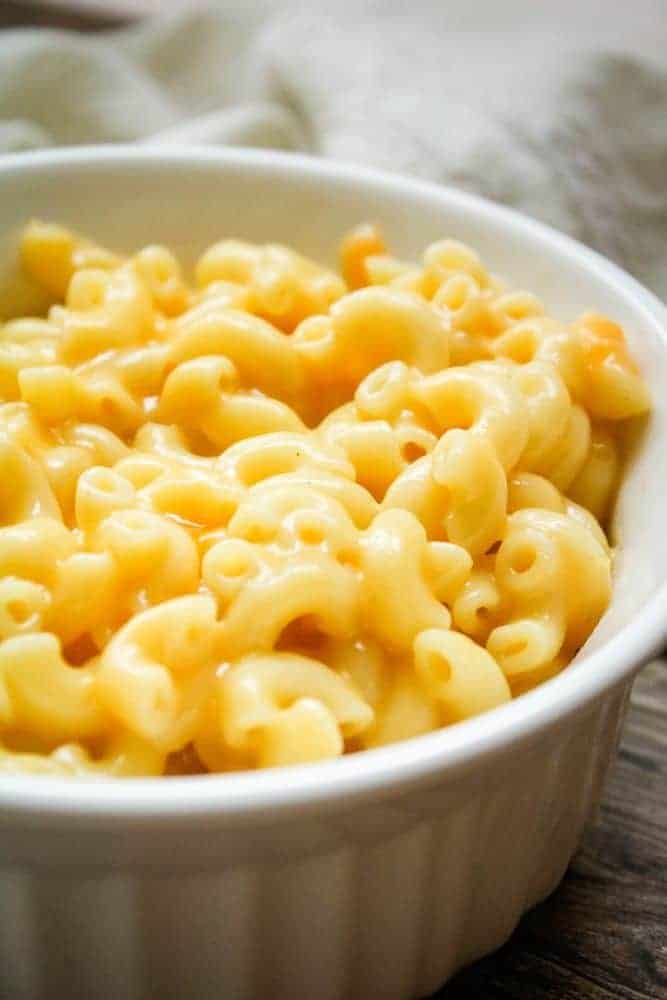 https://www.everydayfamilycooking.com/5-ingredient-instant-pot-mac-and-cheese/

Oven-roasted chicken drumsticks are the easiest, most satisfying side dishes you can make. These 10-minute prep recipes guarantee perfectly cooked and tender meat every time!
Drumsticks are fun for kids to eat and are one of the most frugal ways to have chicken.

https://www.wholesomeyum.com/crispy-baked-chicken-legs-drumsticks-recipe/

Depression-era recipes are still popular today- this old-fashioned corn chowder is a perfect example. It's made to feed the masses during economic hardship and can be made meatless or with bacon for added flavor.
A perfect frugal family meal that you can throw together fast.
Quick story: my husband refuses to eat anything called "chowder. " He gets this look on his face like he just ate a bushel of lemons every time someone says that word.
It's the silliest thing! So corn chowder in our house is called corn soup.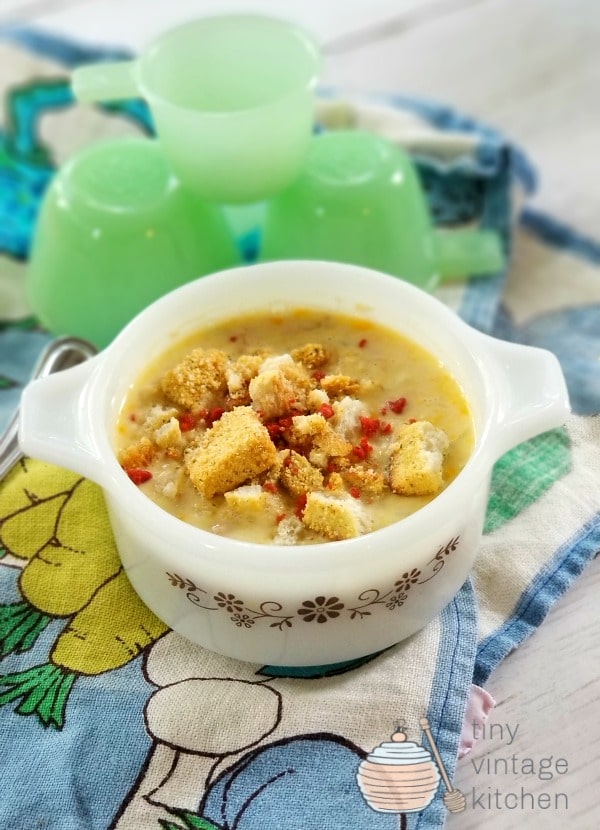 https://tinyvintagekitchen.com/old-fashioned-corn-chowder-recipe/

You won't be able to stop eating this chicken! It's buttery and crunchy, without any frying. The recipe only has five ingredients that you probably already have in your kitchen.
This dish will never disappoint – it tastes better than Shake and Bake.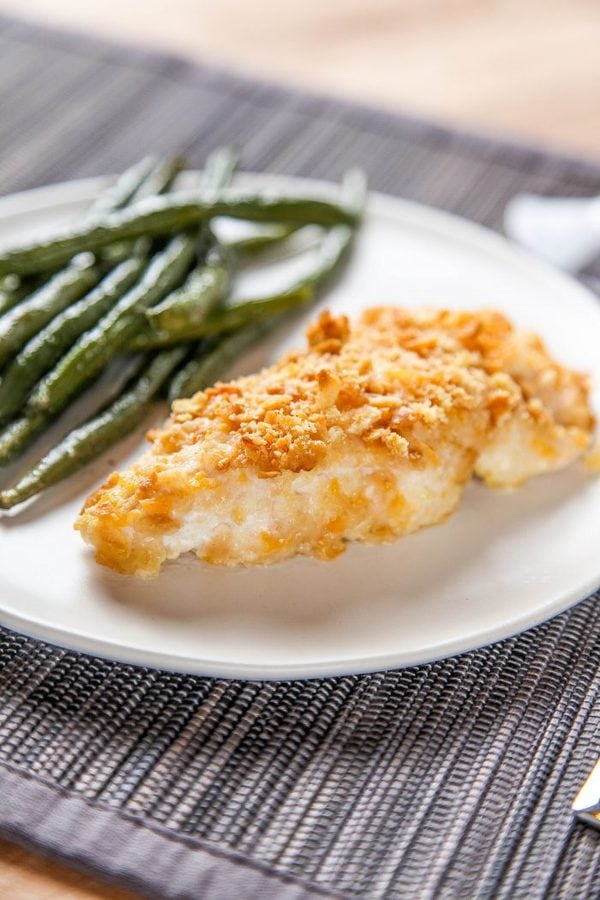 https://www.bakingbeauty.net/ritz-cracker-chicken/

What's better than a mouth-watering, easy recipe? Crockpot BBQ chicken thighs!
These are delicious, but they're also the perfect three-ingredient meal. And it doesn't get much easier or quicker than this three ingredients frugal meal for your family to enjoy on those busy weeknights when you need something fast.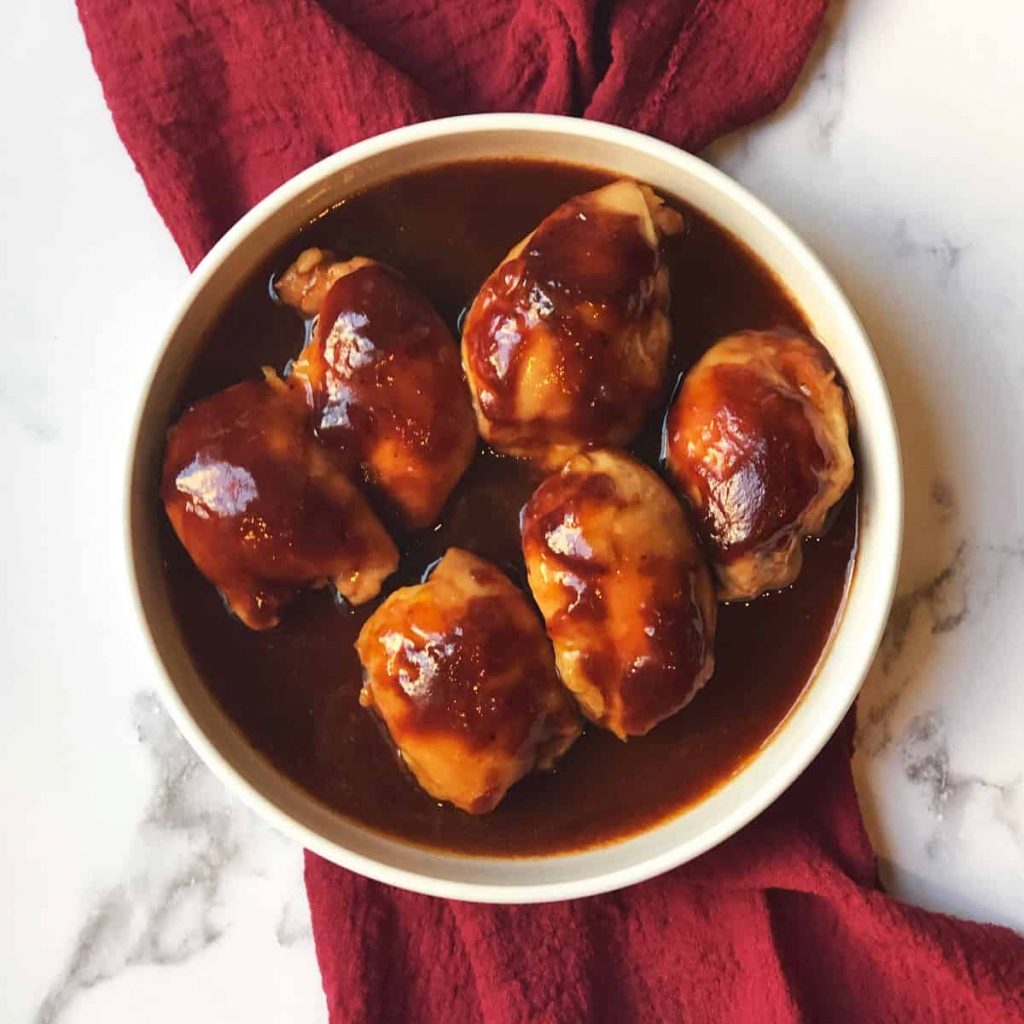 https://www.twopinkpeonies.com/crockpot-bbq-chicken-thighs/

What's better than a plate full of delicious, comforting gnocchi? How about answering all your fast food cravings in less than 10 minutes!
The creaminess of the pesto coupled with gnocchi makes for a comfortingly satisfying dish.
Perfect for frugal dinners the entire family will love.
https://thefastrecipe.com/pesto-gnocchi/

The best part about this grilled cheese is how quick and easy it can be! It's made with Provolone, which melts into a delicious stretchy texture while maintaining its shape.
This frugal sandwich brings a regular grilled cheese to the next level.
The addition of honey gives just enough sweetness to cut through all those salty flavors – making for one tasty bite after another until you've polished off every last crumb on your plate.
It pairs perfectly with the soup next on the list.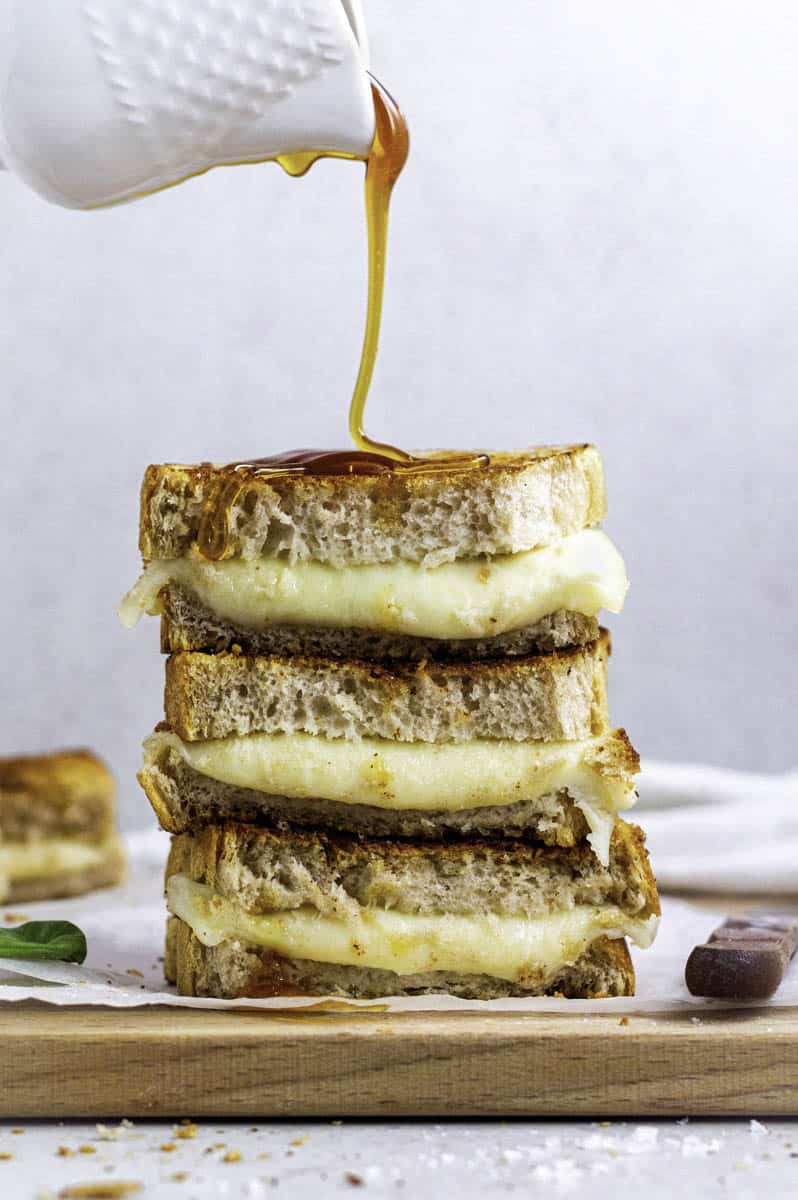 https://www.sunglowkitchen.com/provolone-grilled-cheese-with-honey/

Butternut squash and lentil soup are the ultimate winter warmer. I promise you; it'll be worth every minute of your wait!
With only three ingredients (but feel free to use more or less based on what's available), this nutritious dish can feed a family in under 30 minutes – not bad for something that tastes so good.
And it's low carb and vegan too!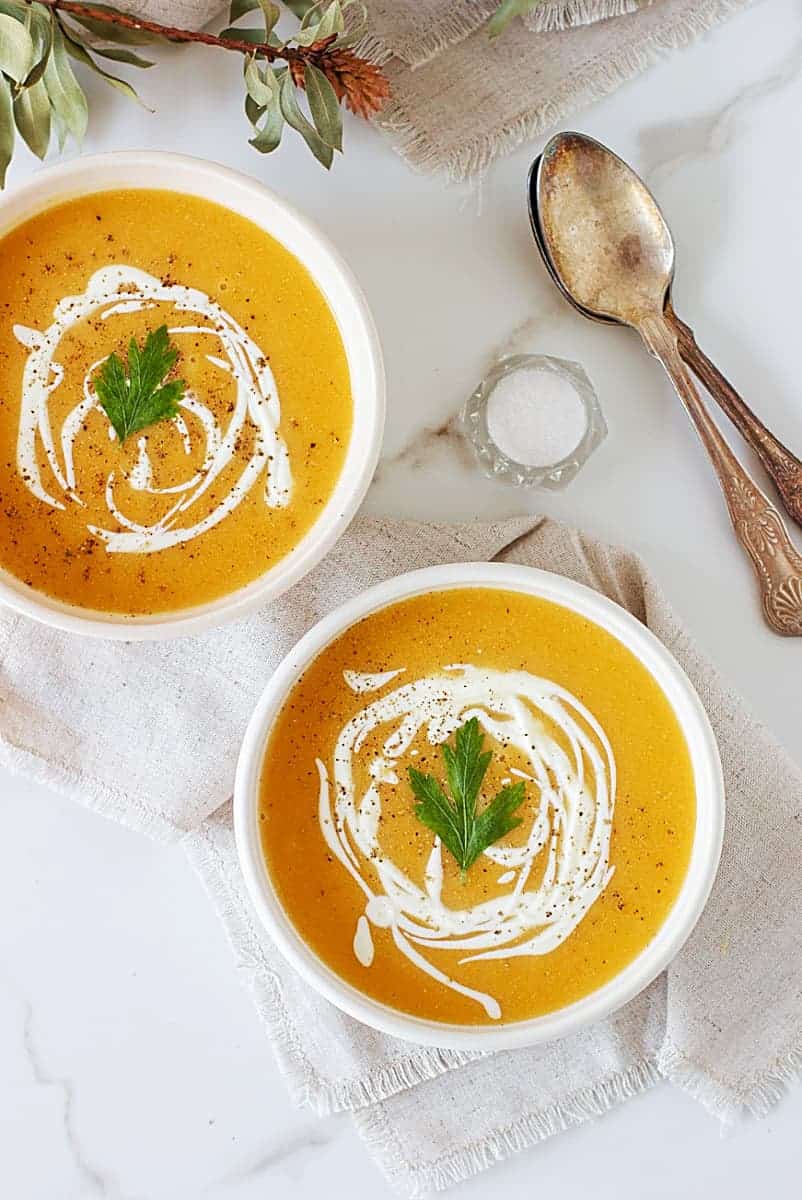 https://vintagekitchennotes.com/easy-2-ingredient-butternut-squash-lentil-soup/

My favorite Caprese Salad Skewer appetizer inspired this Sheet Pan Caprese Chicken. It's the perfect dinner for any night of the week, and it's fast, easy, and full of flavor.
I like making this in my kitchen because it takes under 30 minutes from start to finish. The meal will come together fast with just five ingredients that you probably already have sitting around your house. The ingredients are basil leaves, grape tomatoes (or cherry ones if they're more available), mozzarella cheese, reduced balsamic vinegar glaze, and olive oil.
Healthy, frugal, family dinner with less than five ingredients and under 30 minutes. Perfect for busy mamas.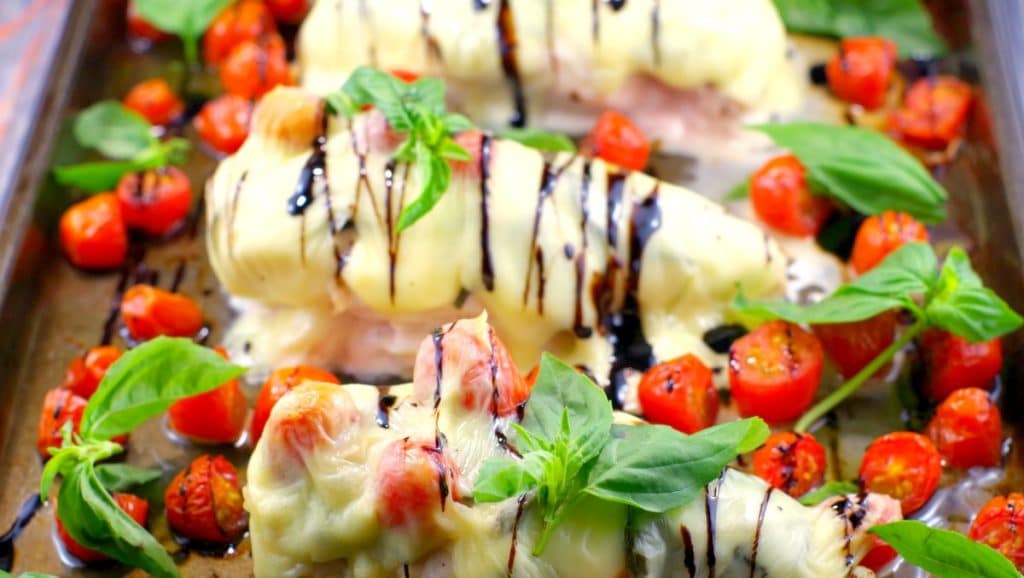 https://foodmeanderings.com/caprese-sheet-pan-chicken-breast/

You can't go wrong with these delicious, crispy chicken nuggets that are both paleo and low carb! They're easy to prepare – just five ingredients.
You might want to "air-fry" them or bake them for an extra browning effect. Either way, they'll be great for family dinners.
What kid doesn't love chicken nuggets?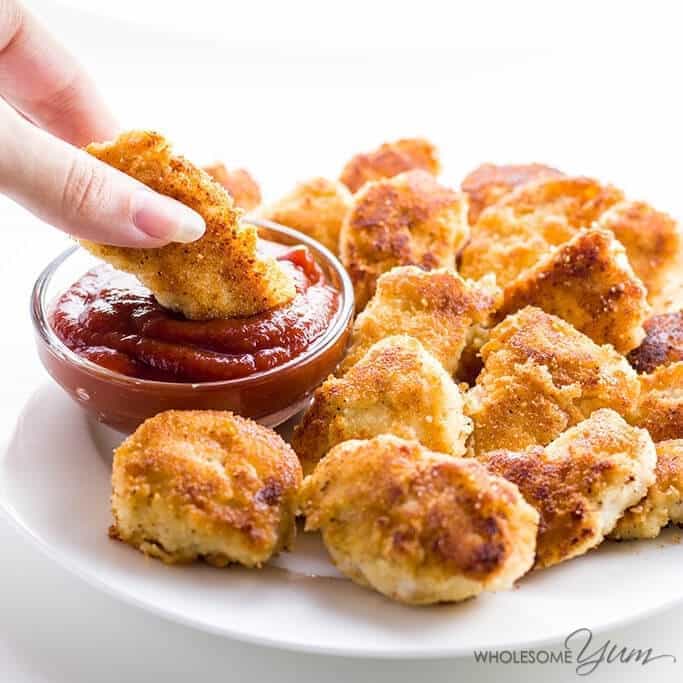 https://www.wholesomeyum.com/recipes/paleo-low-carb-chicken-nuggets-gluten-free/

This dish is a delicious and nutritious meal that you can enjoy any time of year. The sweet butternut squash combined with spicy Italian sausage makes for an exciting flavor combo, while the tangy goat cheese adds even more satisfaction to every bite!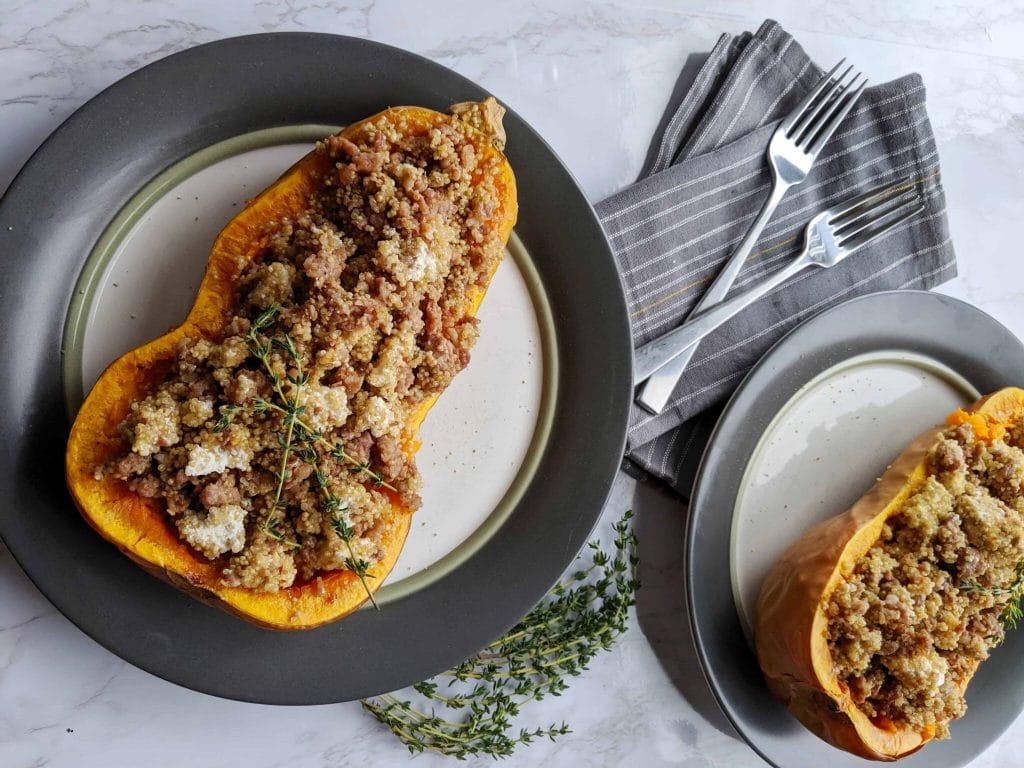 https://homebodyeats.com/stuffed-butternut-squash/

So who doesn't love pizza? All the flavors combined to create a casserole with all the components we love in a healthier version.

This 5-ingredient keto pizza casserole recipe requires no crust and can be ready in under 30 minutes. Find out how to make a delicious cauliflower base for your favorite dish – just like traditional versions!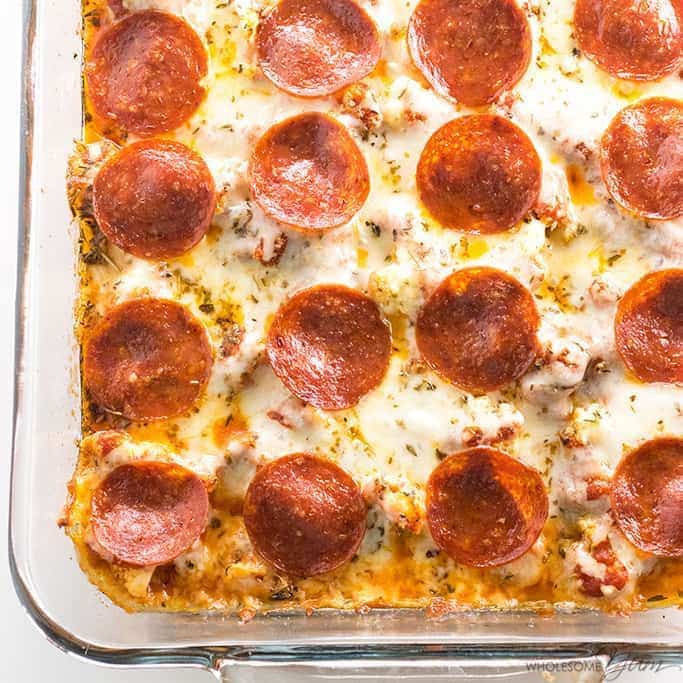 https://www.wholesomeyum.com/recipes/keto-low-carb-pizza-casserole-recipe-easy/

This pesto pasta salad is a simple and delicious Italian dish with only five ingredients. Using store-bought pesto, fresh mozzarella cheese (which you can find in the refrigerated section), tomatoes, of course!
You'll love how flavorful this easy dinner idea becomes when paired together. Perfect for summer or on the go when you have extracurricular activities.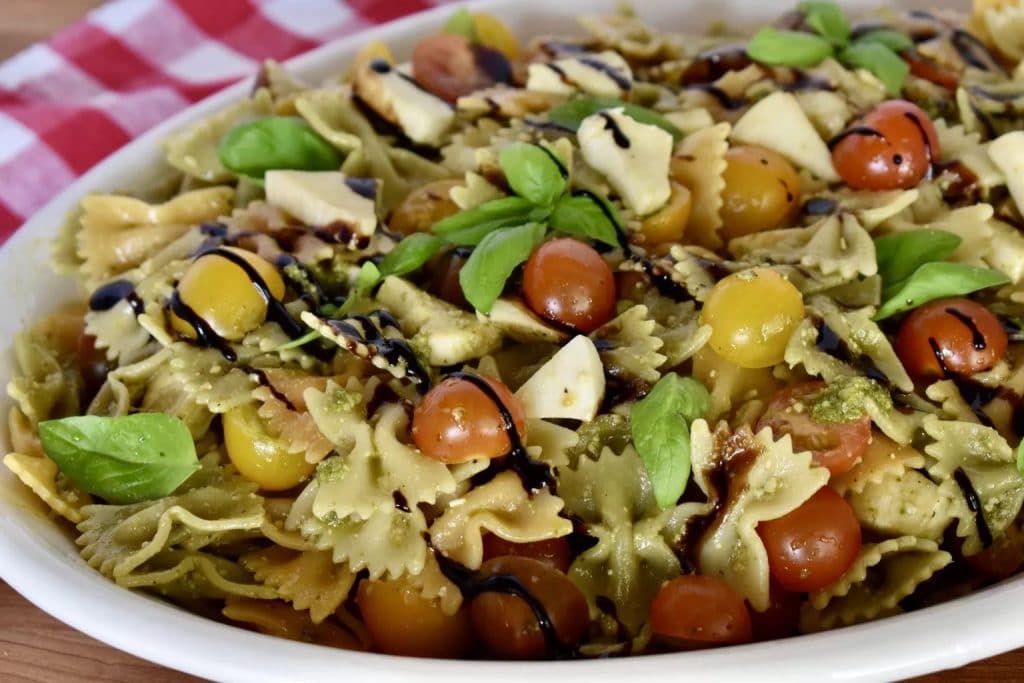 https://thisitaliankitchen.com/pesto-pasta-salad/


This 5-minute, easy and delicious Chicken Tortilla Casserole is perfect for those busy nights you have where every minute counts.
All it takes are some simple shortcuts that anyone can use to make this yummy meal in just minutes!
Perfect for family dinner nights.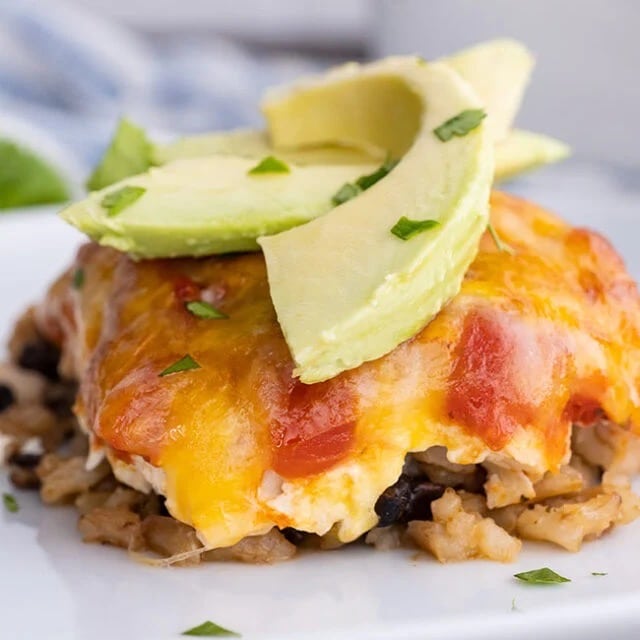 https://www.mightymrs.com/recipe-items/chicken-tortilla-casserole-5-ingredients/

You can't go wrong with a classic American dish like beefaroni! It's so easy to make and the perfect family meal.
All you need are three ingredients: ground round, evaporated milk (or water) & elbow noodles; plus some salt + pepper for flavor – that's IT!
This tasty treat will be on your table in no time at all. Not only is it kid-friendly, but it's also budget-friendly too!!

https://www.plattertalk.com/homemade-beef-roni/

These simple prepared Bacon and Cheese Turnovers are so incredibly delicious! Just five ingredients are needed to make these tasty savory treats.
Crispy, flaky puff pastry is filled with caramelized bacon and cheese. Perfect on their own or serve with a bowl of soup!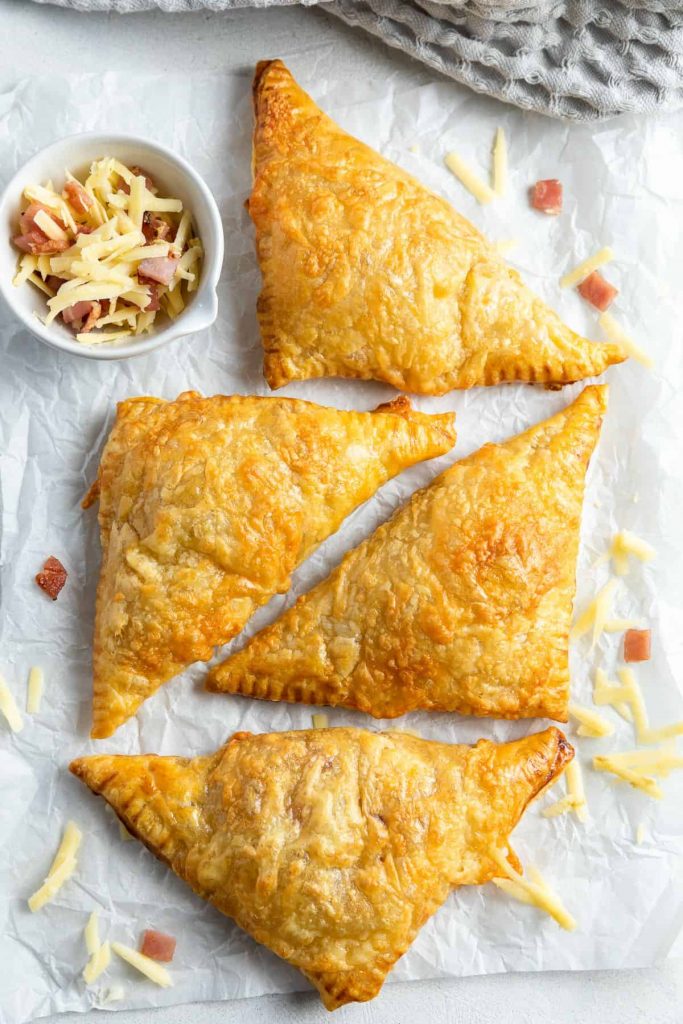 https://itsnotcomplicatedrecipes.com/bacon-and-cheese-turnovers
Air fryer Buffalo chicken tenders are the perfect quick and easy dinner.
You can make them in just minutes with an air fryer (no oil needed) or bake them in the oven.
The spicy buffalo sauce has a great flavor that will water your mouth for more of these tasty treats.
Panko breadcrumbs give it extra crunch, so you won't want any other food while eating this tasty dish, but you might want to add some veggies; everyone needs to eat their vegetables.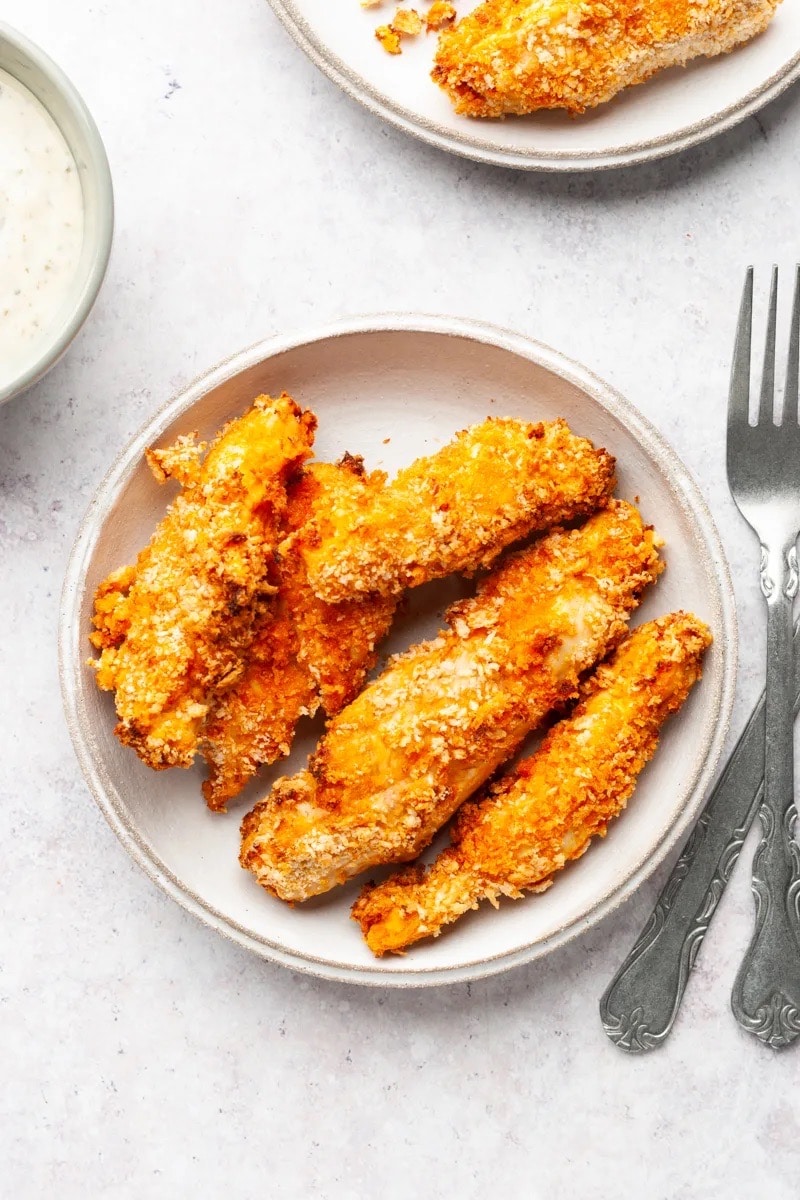 https://onecarefreecook.com/air-fryer-buffalo-chicken-tenders/
FInal Thoughts on Frugal Recipes With 5 Ingredients Or Less
Cooking at home is one of the best ways to save money, and with this list of 30 frugal family recipes with five ingredients or less, it has never been easier!
These recipes are not only affordable at under $5, but they are also healthy and delicious.
So whether you're looking for a quick weeknight dinner or something more elaborate, you'll find a recipe that fits your needs in this roundup.
And the best part is that most of these dishes can be made in under 30 minutes so you won't have to spend all day in the kitchen!