Every mom out there wants to boost the income of the family. And she always thinks of bringing something to the table.
Side hustles for moms are a real thing and a great way to make a little more money for your family.
Many of us get some extra time that can be invested in earning an extra income. Make use of your spare time by taking on a side hustle to expand your budget.
How difficult is it for you as a mom to earn money without spending a dime? Here are 30 ideas for making money as a mom without spending a fortune.
1 Create A YouTube Channel
Do you have something to share with people which can either help or entertain them?
Creating a YouTube channel is one of the most profitable side hustles for stay-at-home moms who can share some great and engaging content with the viewers and get paid for the advertising on their channel as a creator.
This could turn into semi passive income.
One of my favorite YT channels was a mom who made videos about cleaning. She created an entire business around it.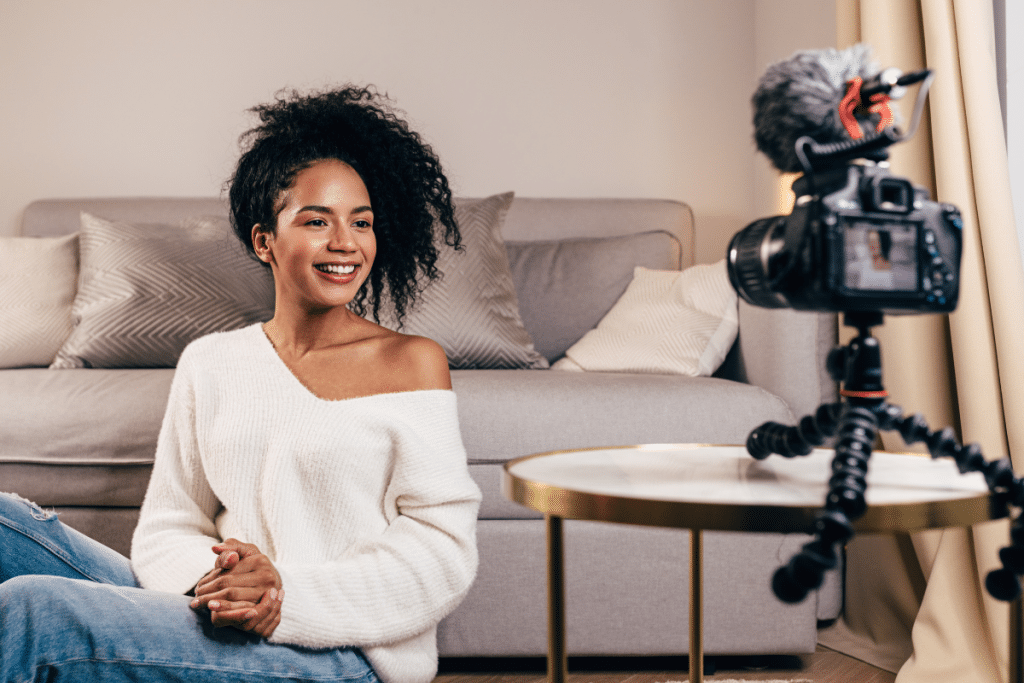 2 Become A Freelance Writer/Ghostwriter
Do you have great writing skills that can benefit any business to leverage their content marketing plan?
Becoming a freelance content writer or ghostwriter is definitely your cup of tea if you like to play with words and create engaging content for brands and websites.
Additionally, freelance writing is extremely flexible, so it is perfect if you want to work around the schedules of your children.
I know so many websites looking for quality writers!
3 Sell Crafts Online
If you are great at crafting, you have a huge potential to start an online crafts business. People love handcrafted products that have an artsy touch.
You can build your own store with the help of Shopify and Woocommerce or you can sell your products on third-party platforms like Etsy.
I was just looking at Etsy last night because I was wondering if they sold patterns for embroidery and needlework. They do!
4 Manage Social Media
Social Media is a boon for the modern generation. You can become a Social Media Manager and handle several clients from the comfort of your own.
What do you really need is a laptop, smartphone, and a fair knowledge of trending social media platforms like Instagram, Facebook, Pinterest, Twitter, Tik Tok, etc.
You can choose any of them and offer your services to potential clients in exchange for a decent amount of money managing these platforms every month.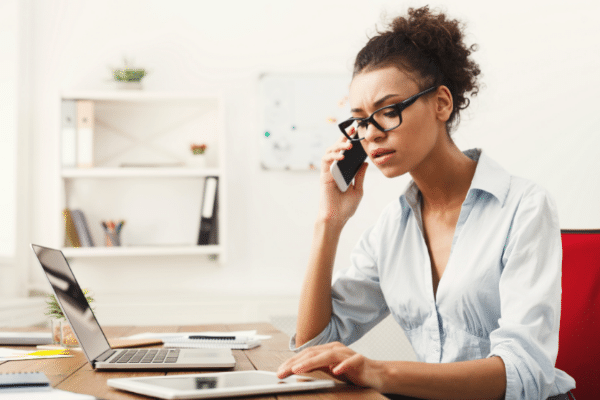 5 Test Products
You must be using several products every day, including laundry detergent, baby products, dishwashing liquid, soaps, shampoos, etc.
Did you know that you can get paid to test these products and many more? You need to find out the sites that offer product testing to make this side hustle a fun and profitable one.
UserTesting, BzzAgent, and Vocal Point are some of the best sites to find products for testing and earn for reviewing them.
6 Flip Houses
Flipping houses refers to buying damaged or poorly maintained properties, improving them, and then reselling them.
You need to have a huge investment for buying such houses and getting them decked up for sale.
If you do not have a big amount to invest in the business of Flipping Houses, you should not opt for it and look for other side hustles that need low to no money.
My husband and I constantly talk about doing this. We might be watching too much HGTV!
7 Do Garden Work
Do you love gardening and like to spend your time surrounded by blooms and greens? If yes, being a gardener is one of the best side hustles for stay-at-home moms. You can spend a few hours every week taking care of others' gardens and earn a good income while you nurture your hobby too.
Or, you can plant your own garden and have a roadside stand selling your produce.
Side Hustles for Single Moms
8 Start A Blog
If you have some unique ideas that people would love to read and get help from, starting a blog is another side business idea that can help you earn. The earning potential is unlimited if you know the right ways of blogging.
My good friend Tracie has a free course on how to do this.
9 Be a Virtual Assistant
Being a virtual assistant is another great side hustle that lets you take up a job that you have expertise in.
Even if you are a newbie, you can acquire some skills like bookkeeping, administration, scheduling appointments, travel booking, managing email accounts, and more.
This is another one of those jobs that people are in high demand for.
10 Recycle For Cash
Did you know that scrapping can be a great side hustle to make money and help the environment too? People have become more and more conscious of the environment and want to recycle or upcycle things.
You can start a scrapping business or can look into upcycling old stuff and sell it off.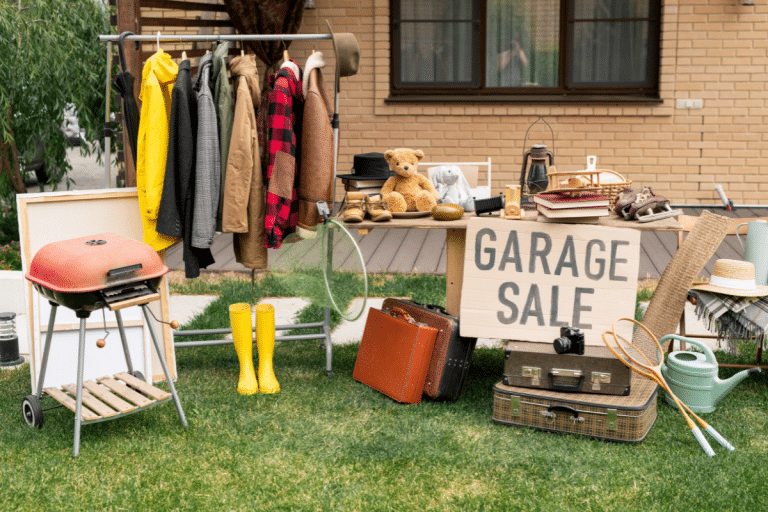 11 Try Bookkeeping
As mentioned above, bookkeeping is one of the services that you can offer from the comfort of your home.
Not just that, you can pitch to the small businesses around you who need someone to come and handle bookkeeping for them.
An hour or two a day and you can help your clients to maintain their books and accounts.
My good friend Becky is a Certified Quickbooks Master. I tell her all the time that she needs to open a side hustle.
12 Be A Music Teacher
Your love for music is not just a hobby, it can let you make a profitable business too. Being a music teacher is a great way to nurture your passion while you can earn handsomely too.
13 Participate In Research Studies
Brands are always in need of the latest research data. You can participate in research studies and get paid for your opinion.
Nielsen, Survey Junkie, and Opinion Outpost are some of the best sites to find research work as a side hustle for homemakers.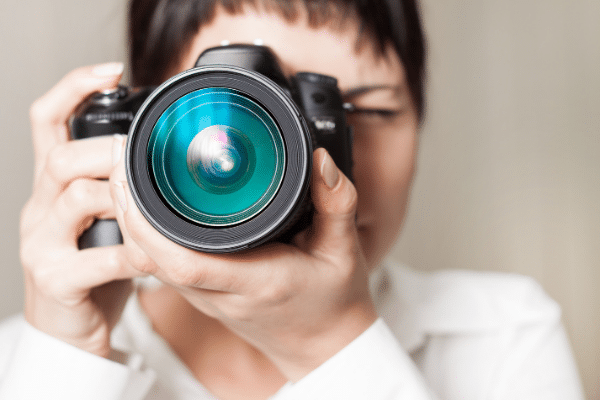 14 Start A Photography Business
Everyone is a photographer out there but not everyone can click amazing shots. If you are a pro at photography, it can be one of the best side hustles for you as a mom.
People need photographers for weddings, baby photoshoots, pre-wedding shoots, and almost every celebration that holds a special place in their lives.
You can cash in on your skills and offer the best shots in exchange for money.
My mom-friend April does Senior Pictures and Weddings as a side hustle. She's amazing!
Side Hustles for Working Moms
15 Build Websites
Every small or big business needs a website as they want to interact with their audience and customers every day. Web designing is one of the most profitable businesses for a side hustler.
You can learn website building or web designing without spending huge on courses.
There are some free resources available that can help you learn the skills that are needed to be a web designer. Check out this free web designing course at Webflow.
16 Meal Prep For Others
You must be planning meals for your family already. You don't need to learn something new when you are doing it regularly.
Planning meals for others can help you earn good money as everyone is busy these days and many moms are in search of ready-to-go meal plans always.
Find people who may benefit from your service and help them sort the meal prep out. I know I would pay for someone to drop off dinner for my family already cooked a few nights a week!!!
17 Rent Out A Room
Do you have an extra room in your house that is not being used often? You can rent it out and earn some extra cash without putting any extra effort into it.
You just need to get listed on property sites and showcase your offer to get the attention of potential tenants.
18 Proofread Professionally
Are you a nerdy grammarian that can spot the tiniest error in sentence formation? You deserve to be a proofreader for sure.
Many publications hire a proofreader to knock out the grammar and punctuation errors in their copy or articles.
This can be a great way of earning money without compromising on your current schedule.
19 Plan Events
People want to celebrate their big days like birthdays, anniversaries, and weddings. But they do not have time to plan things on their own.
You can offer your service as an Event Planner/Manager and make their day even better.
I personally would love to plan children's birthday parties!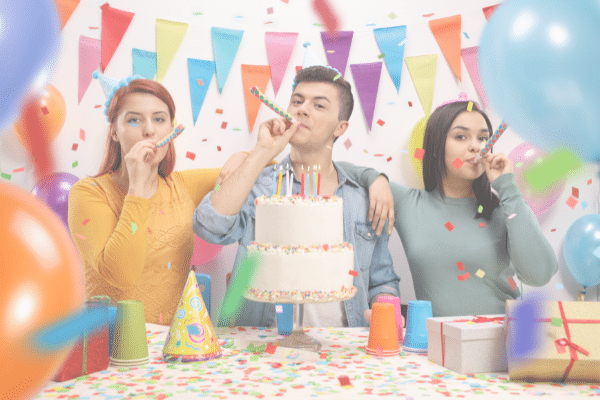 20 Teach Yoga
The world has started loving and believing in the concept of Yoga that originated from ancient India. You can get trained to become a Yoga teacher and start this side hustle right away.
Starting from a small batch to having several of them can help you grow this holistic business rapidly. Make sure you learn the right techniques and teach them rightly.
Your students would love to pay you in exchange for good health for them.
21 Become A Housekeeper
You love to keep your house and lawn sparkling clean. Why not offer this habit of yours as a service to the people who do not have time to look after their messy houses or lawns?
A vacuum, business cards, a cellphone, and cleaning supplies are all you need to get started and that's not expensive at all. You can start with referrals and get your business cards printed later too.
In my area, housekeepers are hard to find making this a great side hustle idea.
22 Try Tailoring Clothes
Love scissors, threads, and all those fancy clothing patterns? Everyone loves to wear trendy clothes but not everyone can stitch them. If you can offer a tailoring service to individuals or boutiques to earn some extra cash.
My friend Catherine does this. well – she's a master seamstress. She creates costumes and wedding gowns as well as hemming dresses and pants for her friends.
It's a great way to make money from home if you have that talent.
23 Become A Makeup Artist
You can make a good living as a freelance makeup artist. You have the freedom of choosing your own working hours and clients.
Getting paid while doing something you enjoy is a great reason to become a makeup artist!
Doing this exclusively for weddings and proms would make some great side money for only a few months a year.
Other Profitable Side Hustles For Moms
24 Grocery Shopper
Working with grocery stores themselves or places like Instacart is a nice side hustle for moms. especially if you love to shop and find yourself frustrated when someone else shops for you and does a poor job.
25 Real Estate Agent
A real estate agent is a great idea if you have someone to hang out with your kids on the weekends or evenings.
Most people want to see homes when they are free during that time. This makes a great side hustle for that reason alone.
26 Baby Sitter
I know so many moms who took care of other children while theirs were little. Some have turned it into a full-fledged business making more than they might have worked at an office job. Plus…working from home is a huge bonus!!
And they had the privilege of staying home with their children.
You could also consider evenings, weekends, and date nights to sit with kids. those are tough times for parents to find help.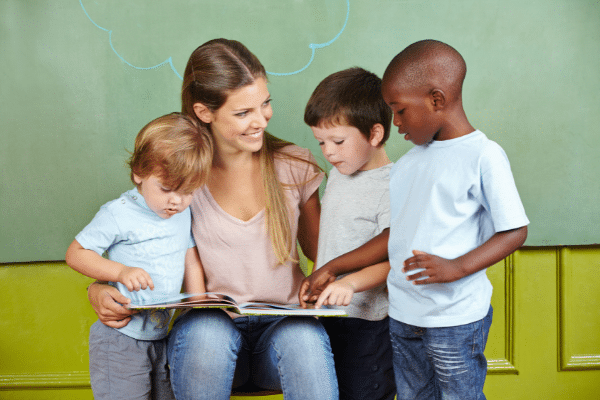 27 Pet Sitter
Are you a pet lover? Being a pet sitter for people who work all day or are heading out of town might be the perfect side hustle for you.
It can be as full-time or part-time as you want. Many people who are away all day love to pay someone to take their pup for a walk.
My friend Stacey was a vet tech for years before she had her twins. Once they went to school, she was a pet sitter and really enjoyed it.
It gave them some extra money to help with the family finances and kept her connected to the things she loved doing.
28 Fitness Coach
My friend Michelle decided to get certified to teach classes at our local YMCA as a side hustle.
Not only did she get to tach some great classes and get paid for it, but she was also able to get her gym membership for free.
It was perfect for her because she really loved working out.
29 Graphic Designing
Being in the online business, I've found that I really love graphic design and I'm interested in learning more about it. I'd love to have this as a side hustle.
Working with online companies to create ads for Facebook and pins for Pinterest is a well-paying side hustle.
30 Professional Organizer
What a fun side hustle for someone who loves to organize someone else's stuff? How great would it be to go to the dollar store to get all the things to organize under the bathroom cabinet?
Or help them minimize their kitchen clutter. if you have a knack and an interest, this might be a great side hustle.
Final Thoughts on 30 Side Hustles for Moms
Mothers often wonder how they can generate income, whether it's a side hustle, a side business, or an income source.
The world is connected to the internet, finding a side hustle and earning some extra cash has become easier than ever.
You just need to find your expertise and offer a service in it.
Simple, isn't it?
I hope these side hustle ideas for moms will help you know the best ones thatwork for your schedule and help you earn as much as you want.