Staying healthy and eating a nutritious lunch is essential for stay-at-home moms. But it's also necessary to save money and be frugal. I came up with this list of frugal lunch ideas for stay-at-home moms.
I remember the days when a meal for me consisted of whatever my boys didn't finish. The only time I had lunch just for me was when I had planned.
It can be tough to resist the temptation of unhealthy foods, but you can have a healthy, frugal lunch that will keep you energized and focused with a bit of preparation.
Stay-at-home moms need all the energy they can get to take care of their families, and eating a frugal lunch is one way to make sure you're getting the most out of your day.
As my boys got older, I was able to get a little creative and "adult" with my lunches, allowing some frugal self-love to happen with healthy and nutritious lunches.
Stay At Home Moms Need To Save Money
It's nice to have a little extra money in your wallet, especially since there is always something that needs to be paid for.
The cost of eating out can add up quickly, putting a dent in your budget.
Cooking at home is a much more economical option, but it can be hard to resist the temptation of grabbing takeout or going out for lunch.
A simple way to save money and eat a healthy lunch is to prepare your meals in advance, ensuring you have enough food so that you don't go hungry.
This is an excellent option for busy stay-at-home moms since it allows you to prepare your meals the night before (or the weekend before) and eat them throughout the week without taking time out of your day to cook.
Stay At Home Moms Need Energy
Most stay-at-home moms are constantly on the go, taking care of their families and managing the household. It can be tough to find time for yourself, let alone time to eat a healthy lunch.
But it's essential to take care of yourself, especially if you want to have enough energy to take care of your family.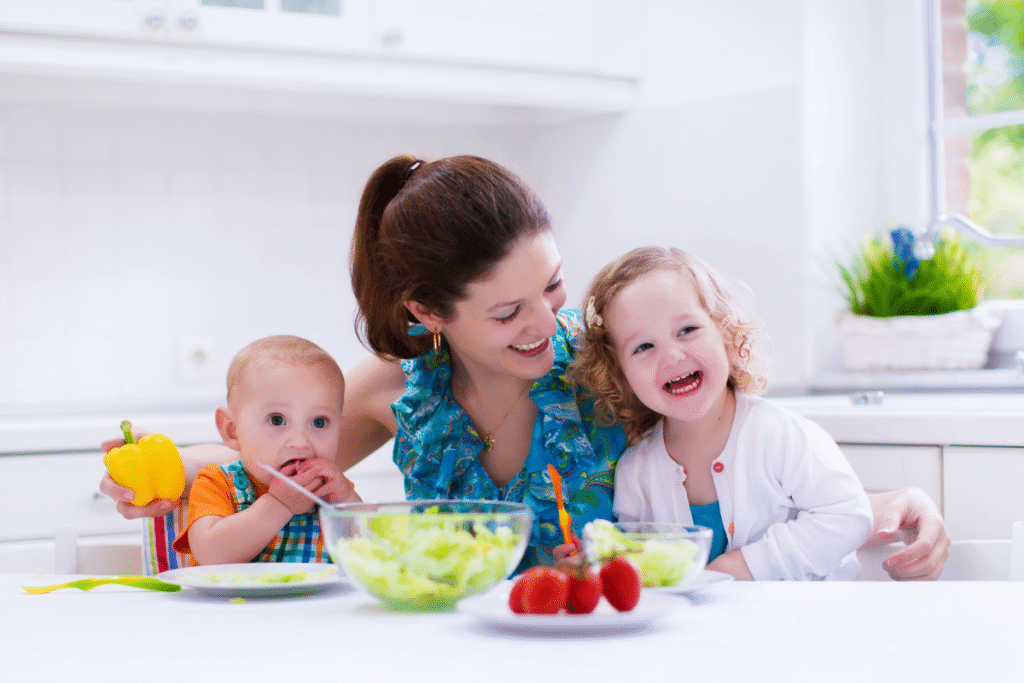 How do Stay At Home Moms Meal Plan?
1. Get a Little Bit Crazy with Meal Planning
There are so many great recipes available to you online these days, and the Internet is a wonderful resource for finding unique and tasty dishes to menu plan.
You can always check out Pinterest or save some of your favorite recipes in an online recipe box like Yummly that will give you recipe recommendations based on your cooking preferences.

2. Get Your Freezer Ready
You can make big batches of these recipes and freeze them in individual servings, so they are ready to be taken out for lunch or dinner whenever you need them!
This works incredibly well if you are cooking with not very perishable ingredients. Suppose you're preparing a dish that uses frozen chicken breasts.
For example, you can freeze the individual portions to use later. It's also helpful to label all your meals with cooking instructions before freezing them!
3. Mix Things Up (Literally)
A great thing about recipes is that they don't always have to be followed precisely. Try switching up the flavors in your recipes by making slight changes like swapping out an ingredient or adding spice.
Even something like trying a new type of lettuce can change how you experience your meal!
Find combinations that work for you and experiment with different ingredients to get the exact flavor combination your taste buds are craving.
4. Spice Things Up
When making your lunch, you can add as much (or as little) spice as possible.
You probably already know what flavors and spices go well with the ingredients in the meals you make, but if not, there are many resources out there to help you out!  
5. Don't Be Afraid to Get Creative!
If you're looking for new ideas or recipes, check out websites like Pinterest and Reddit, where there are boards full of great recipe suggestions!
There's also an endless number of blogs that publish new recipes every day that can help give you ideas, and they usually have a "print recipe" button so you can save it to your own recipes box or bookmarks.
Let's expand our lunch menus to more than just cheese sandwiches and spoonfuls of peanut butter! Here are some great ideas.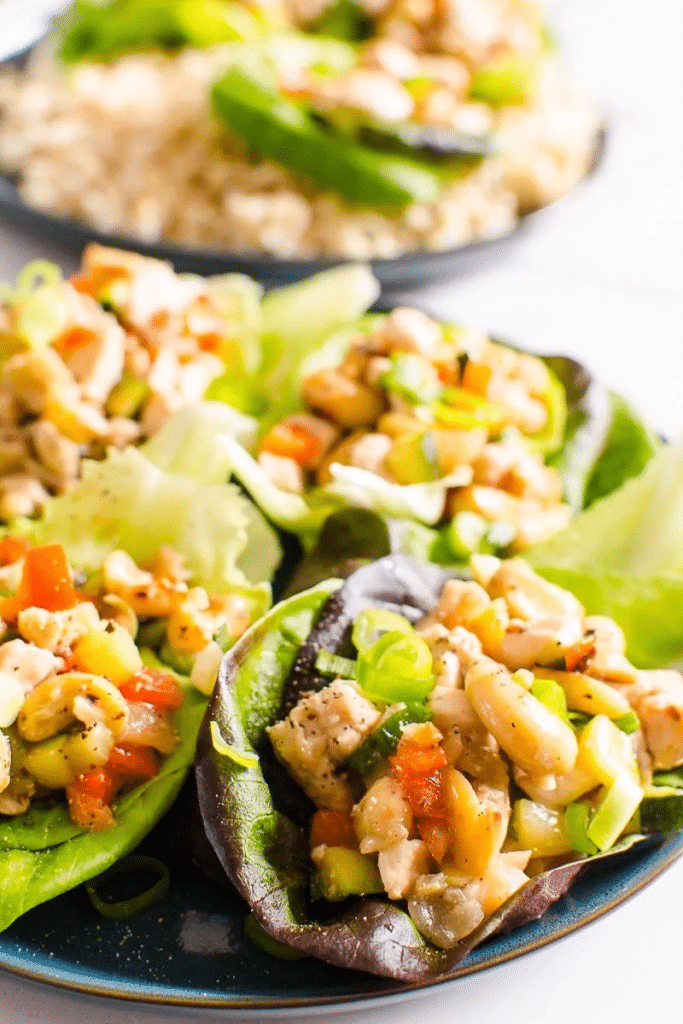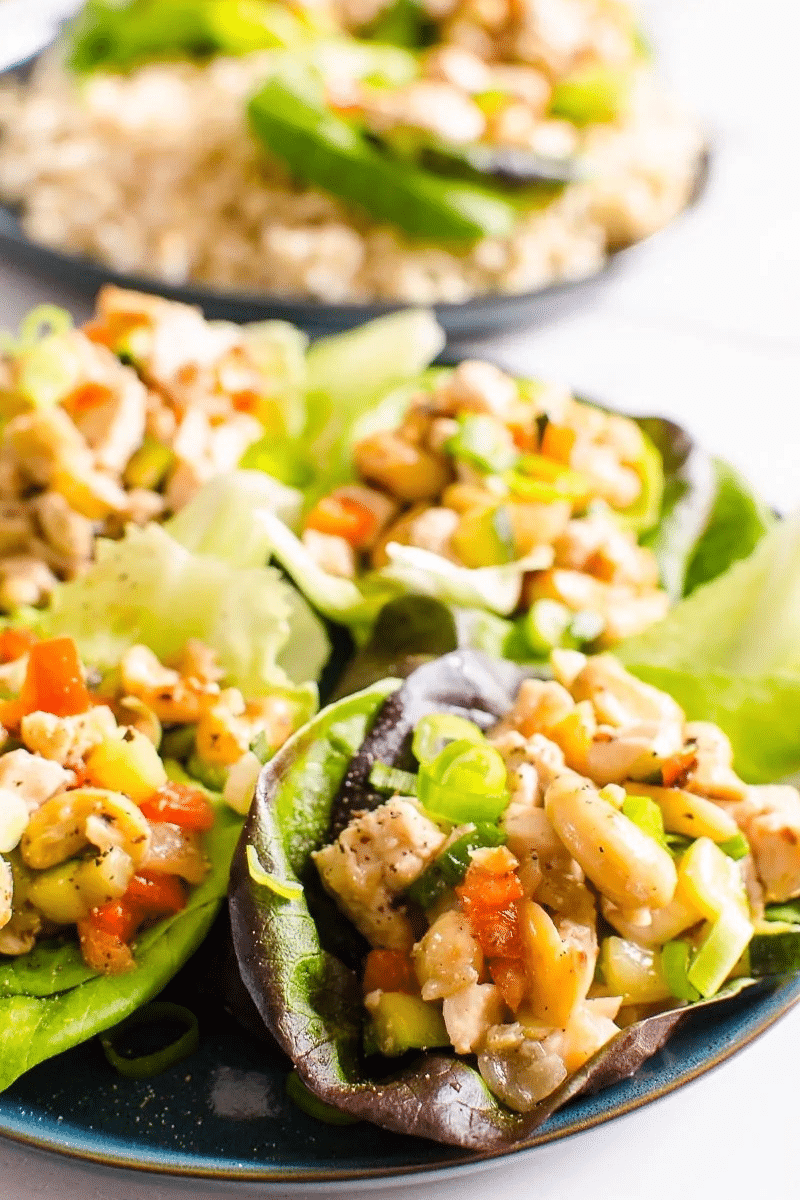 These Healthy Chicken Lettuce Wraps are a low-carb, quick, and cheap lunch combining chicken (or another protein) with veggies, cashews, and a healthy homemade teriyaki sauce spooned over crisp lettuce leaves for a flavor-packed meal! Tossing this filling with some rotini pasta would also make a great pasta salad.
https://ifoodreal.com/healthy-chicken-lettuce-wraps/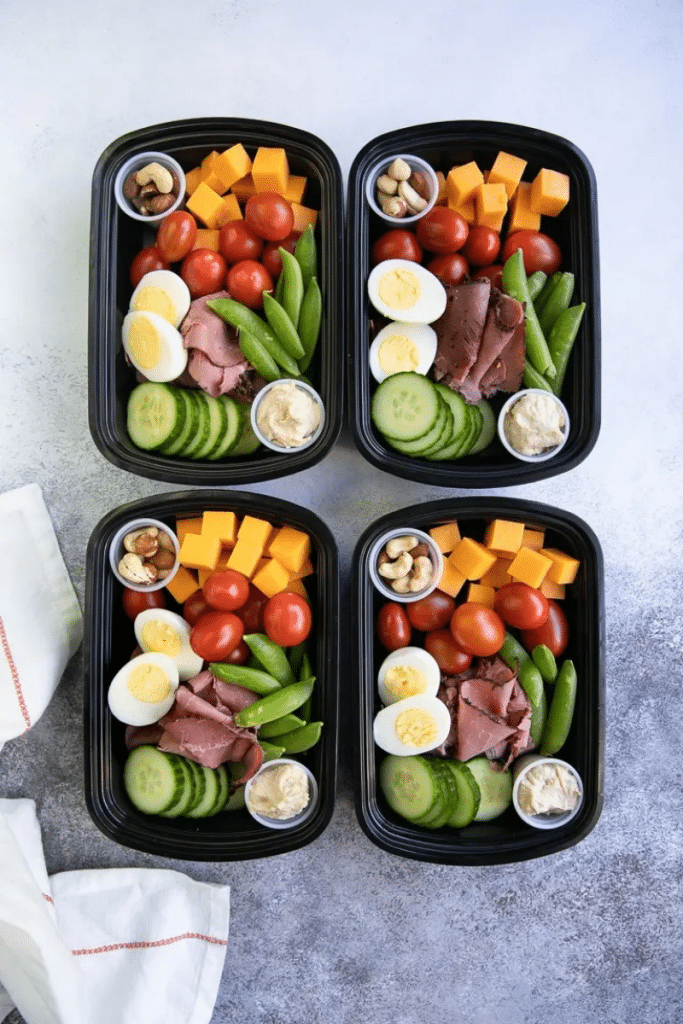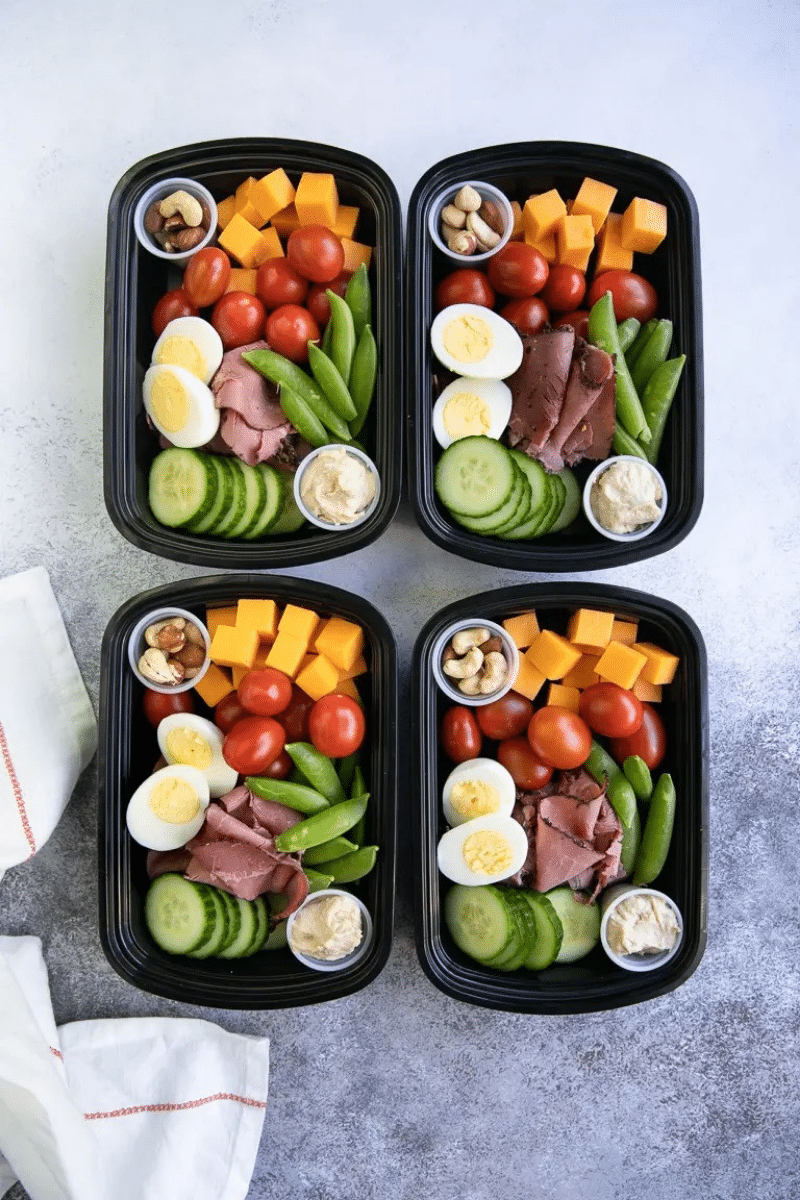 Protein Snack Packs filled with hard-boiled eggs, almonds, hummus, and crunchy veggies. An easy and delicious lunchtime meal-prep solution perfect for any protein lover, these fantastic little protein snack packs are perfect for stay-at-home moms.
https://theforkedspoon.com/protein-snack-pack-lunch-meal-prep/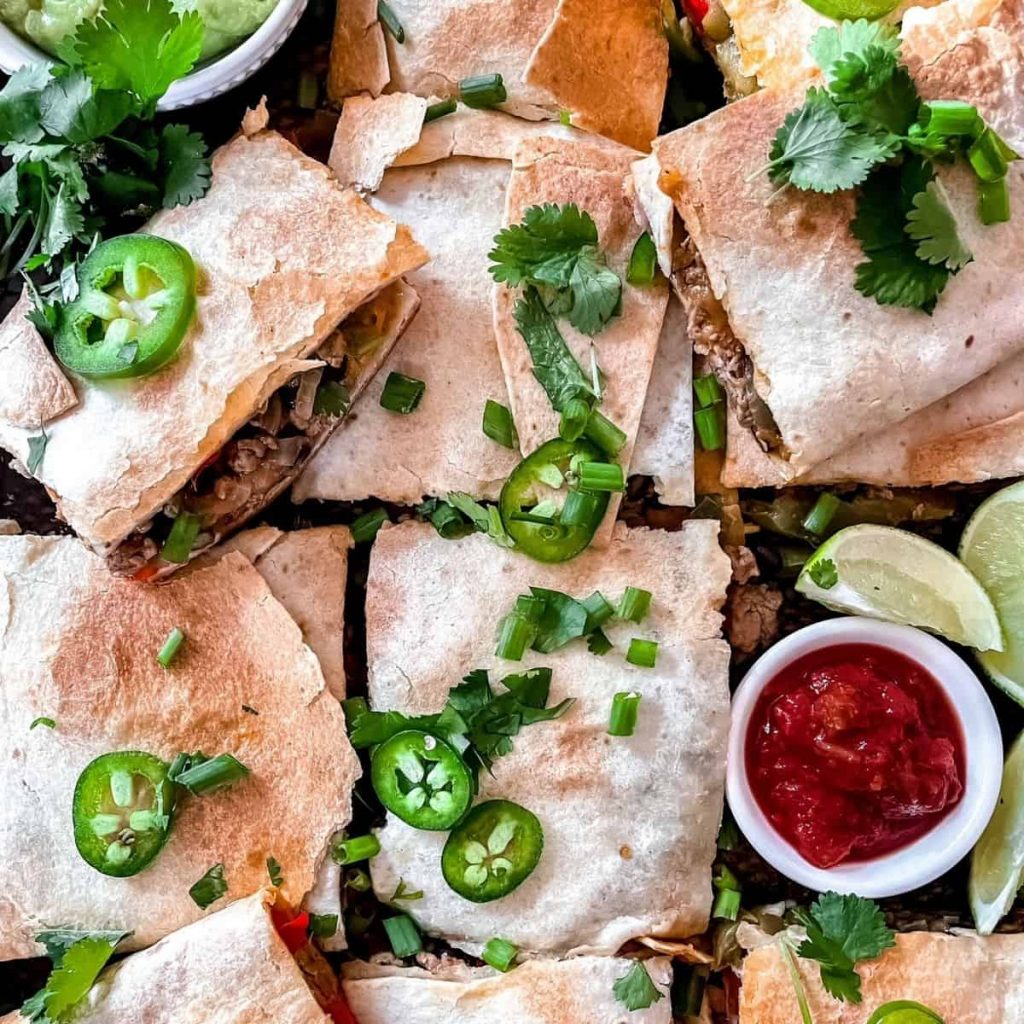 If you're on a budget and short on time, then sheet pan quesadillas are the way! This quesadilla recipe utilizes budget-friendly canned black beans and ground turkey. Making it on a sheet pan in the oven saves busy stay-at-home moms tons of prepping and cooking time!
https://sugarandsnappeas.com/ground-turkey-quesadilla-sheet-pan/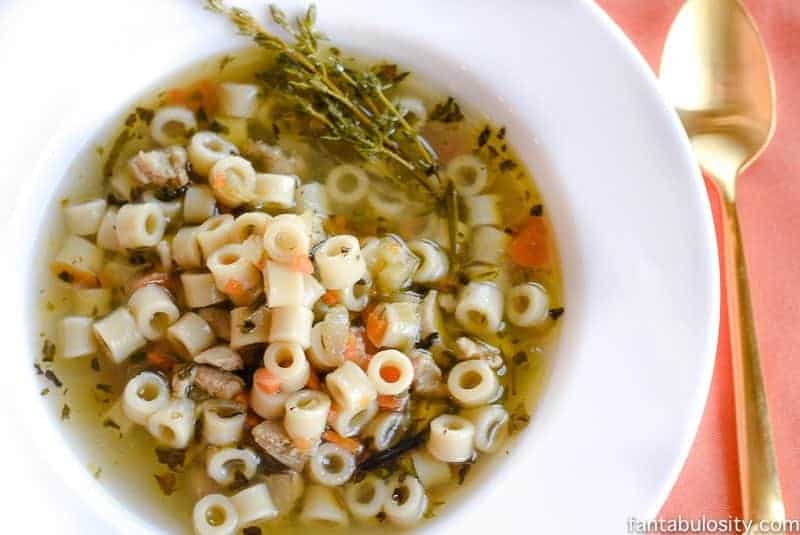 You can make this delicious chicken noodle soup if you have chicken broth, some veggies, pasta, and spices! Make a big batch and have it for lunch all week! This is something that kids love, too.
https://fantabulosity.com/best-chicken-noodle-soup-recipe-quick-easy/


If you are wondering what to do with all of those leftover Easter eggs, this Mexican Egg Salad Sandwich recipe is for you! This twist on the classic egg salad sandwich is so flavorful and easy to make. This is going to be your new favorite lunch.
https://budgetdelicious.com/egg-salad-sandwich-recipe/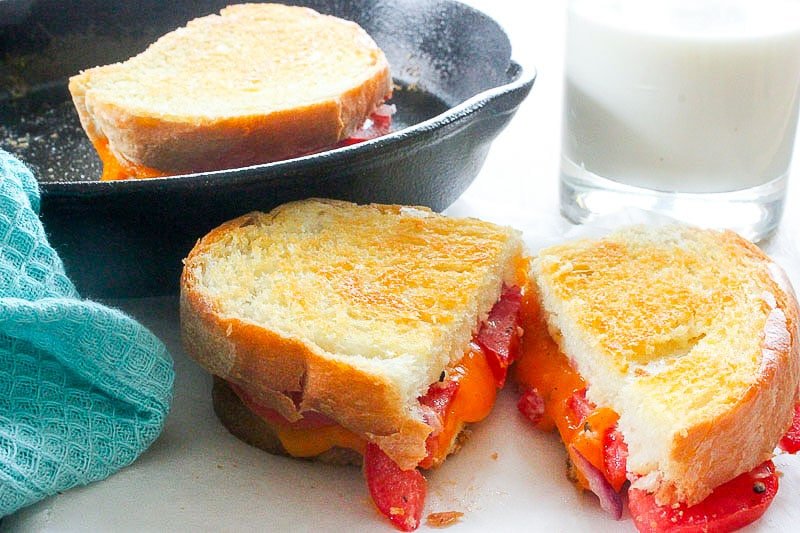 This Grilled Cheese with Tomato and Onion is so easy that it's barely a recipe – but so good that it's like eating a gourmet grilled cheese. It's a delicious twist on your favorite classic comfort food and the perfect leisurely lunch or dinner for adults and kids alike.
https://deliciousonadime.com/grilled-cheese-with-tomato-and-onion/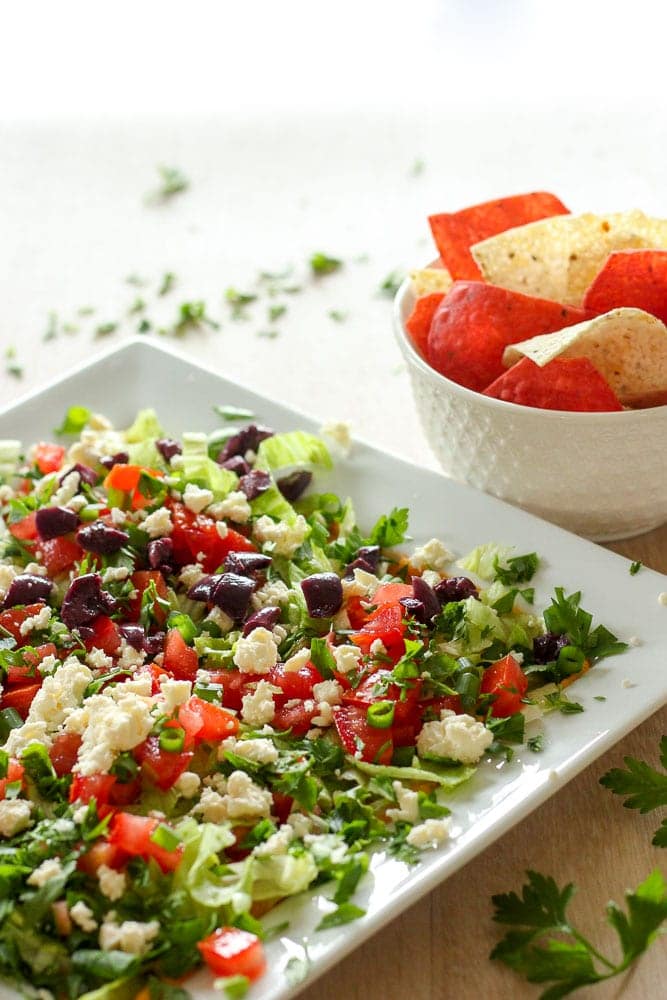 This Quick & Healthy Mediterranean Dip recipe is so fresh and delicious, so light feeling, that you won't be able to get enough. This dip makes a perfect lunch if you love hummus, feta, and fresh crunchy vegetables!
https://deliciousonadime.com/quick-healthy-mediterranean-dip-hummus/


Enjoy this Cajun chicken salad for lunch, dinner, or as a light appetizer at your next BBQ or potluck. Serve on a lettuce leaf, slice of toast, between a bun, or as is.
https://amandascookin.com/cajun-chicken-salad/


This tahini pasta dish is perfect for craving easy, nutritious, comfort food. It's also filling and budget-friendly!
https://www.asweetalternative.com/blog/tahini-pasta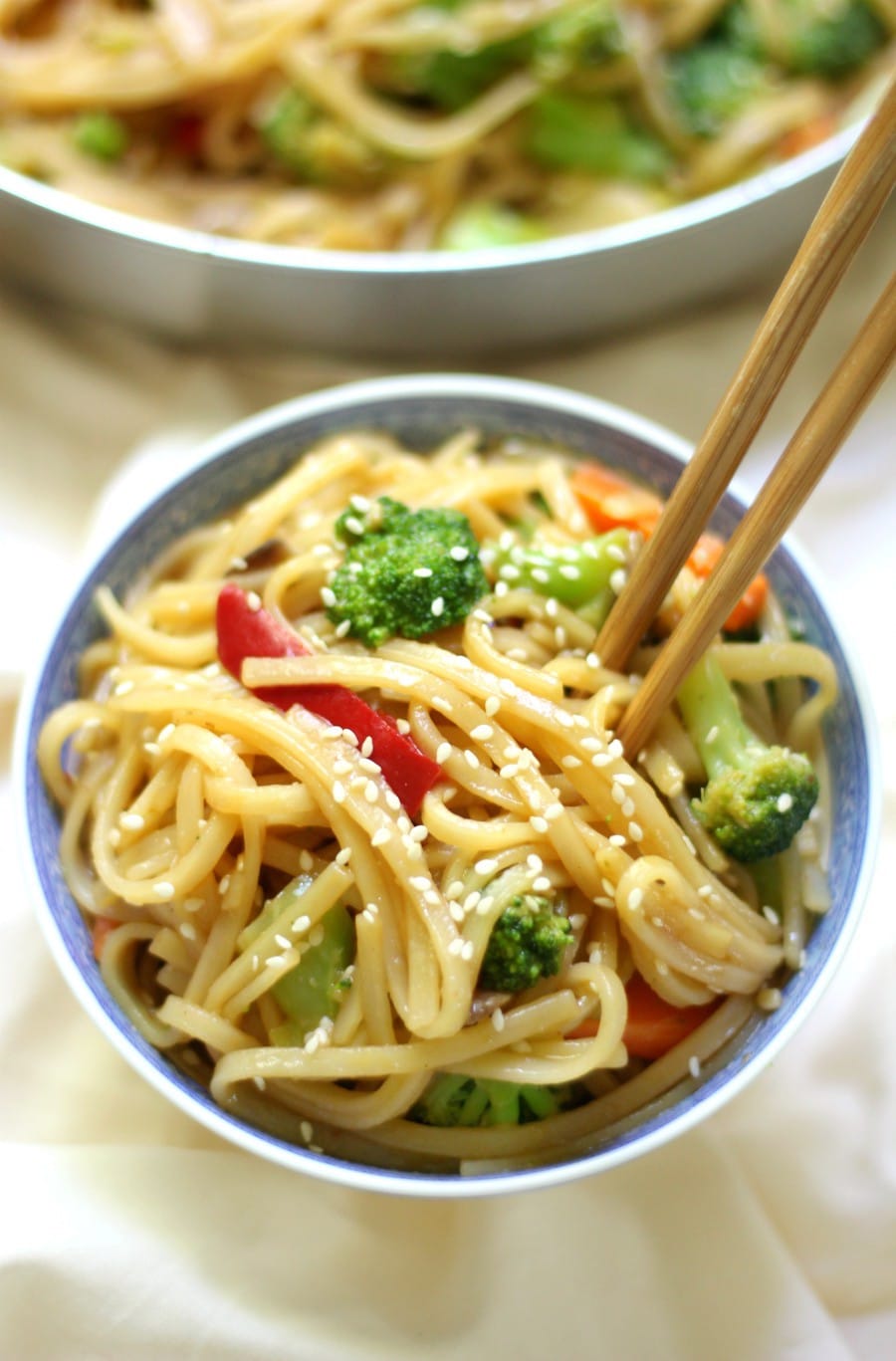 A quick & easy 10-Minute Gluten-Free Vegetable Lo Mein recipe that's better than Chinese take-out, is vegan, and top-8 allergy-free! Perfect for using as healthy leftover lunches!
https://strengthandsunshine.com/10-minute-gluten-free-vegetable-lo-mein-vegan-allergy-free/


Fresh veggies, deli meat, and cheese tightly wrapped in cream cheese and ranch coated tortilla, perfect for an easy and cheap lunch!
https://amandascookin.com/pinwheel-sandwiches/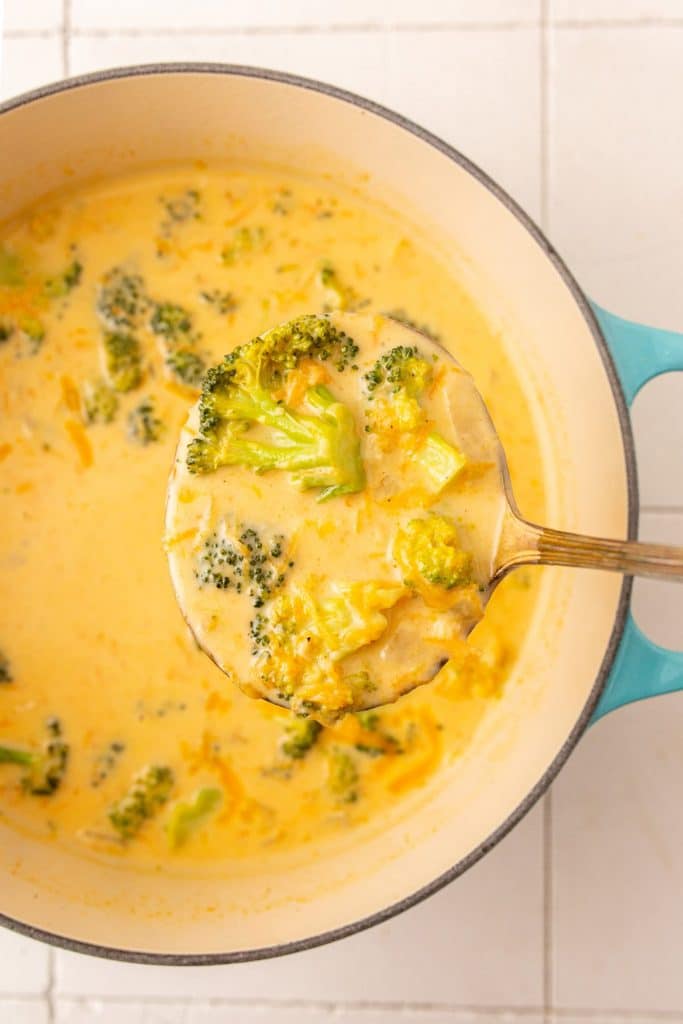 Broccoli cheese soup has long been a comforting meal on a chilly day and is made with generous amounts of cheddar cheese, tender broccoli, onion, and carrots simmered together in a thick and creamy base.
https://amandascookin.com/broccoli-cheese-soup/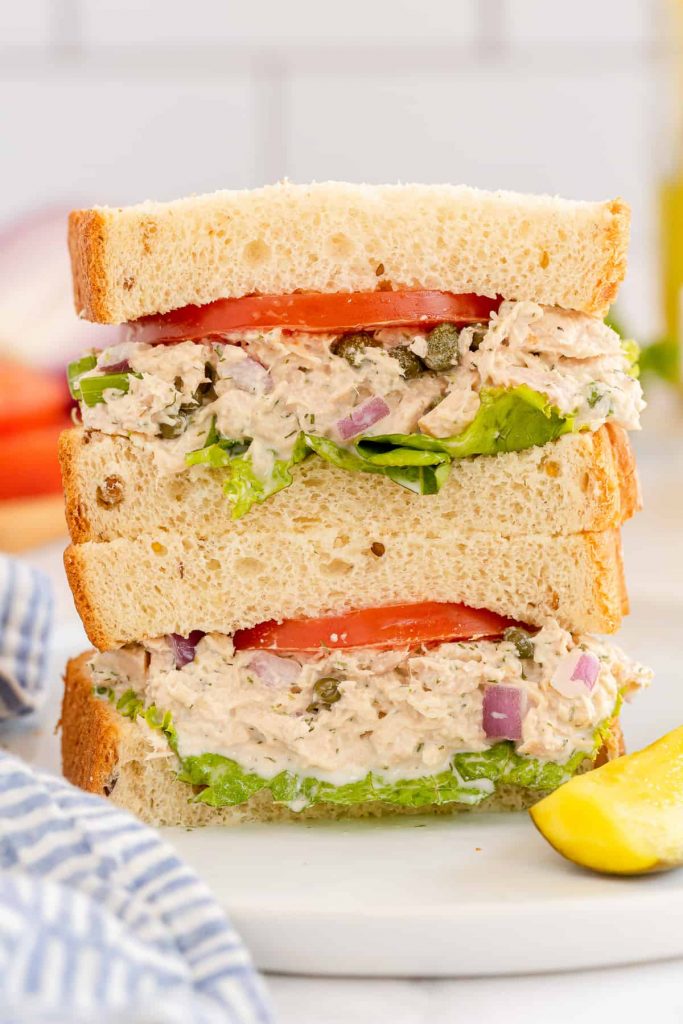 A leisurely, make-ahead lunch at home or on the go! This lightened-up Tuna Salad with Capers and Dill is loaded with great flavor with less fat and calories than traditional tuna salad. Add tomatoes, avocados, and your favorite dark green leafy for extra flavor.
https://wholesomemadeeasy.com/tuna-salad-with-capers-and-dill/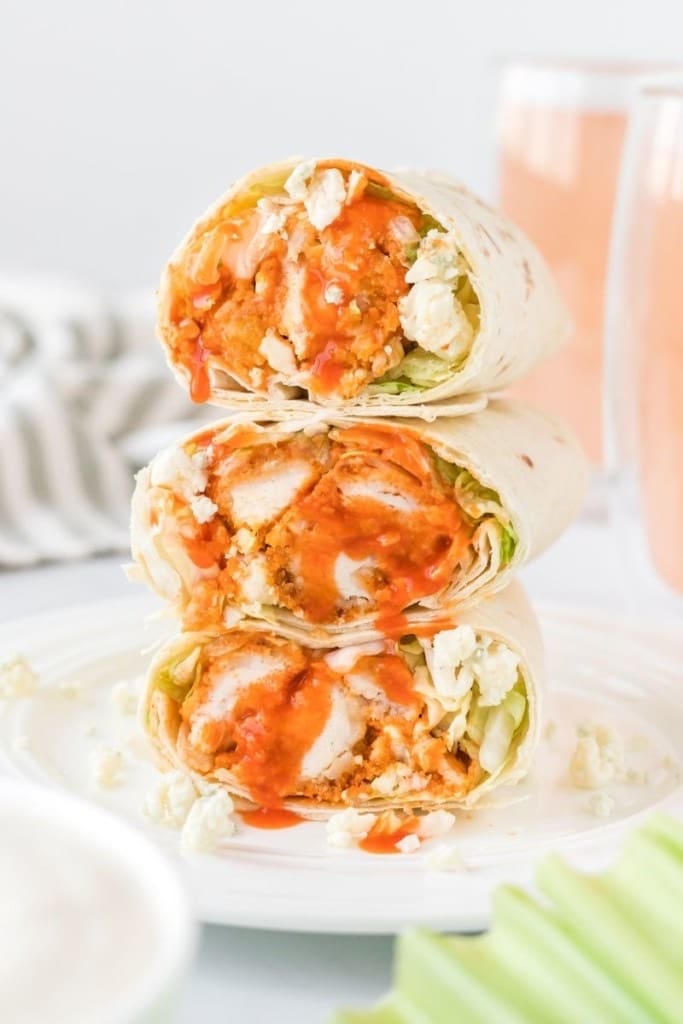 A delicious and easy Buffalo Chicken Wrap that uses leftover chicken tenders and only takes 5 minutes to make! Five minutes is about all our spare time, making this a terrific frugal lunch idea for stay-at-home moms.
https://www.everydayfamilycooking.com/buffalo-chicken-wrap/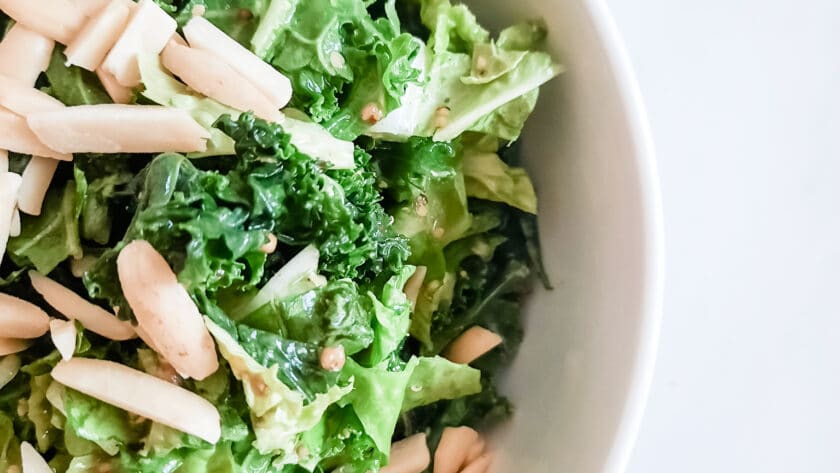 This copycat Chick Fil A Kale Crunch salad not only comes together in minutes but is packed with nutrients to keep you going all afternoon. Even better, this version is so much cheaper than the restaurant edition.
https://practicallykidding.com/chick-fil-a-kale-salad/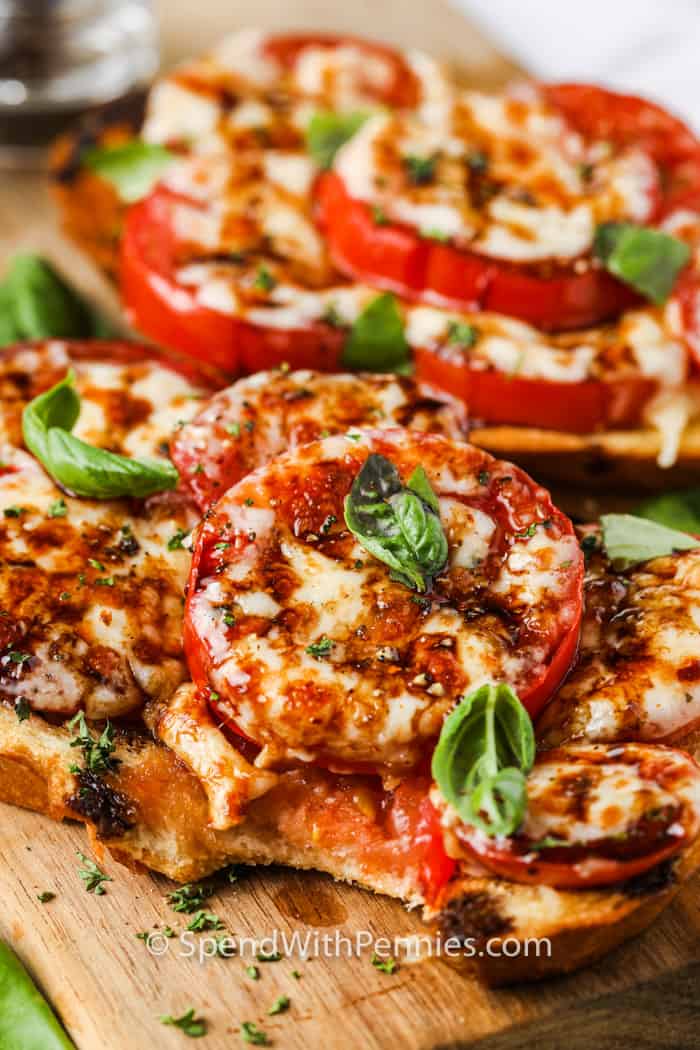 A broiled tomato sandwich has the tasty goodness of ripe, juicy tomatoes topped with broiled melty cheese!
https://www.spendwithpennies.com/broiled-tomato-sandwiches/


These delicious little ham and cheese sliders are easy to make and burst with flavor. They are great for a quick hot lunch as they can be made ahead of time.
https://amandascookin.com/ham-cheese-sliders/


Easy Chicken Tostadas are fun to make and even more fun to eat! Crispy corn tortillas are topped with black beans, chicken, tomatoes, lettuce, and cheese. It's easy to scoop and eat while taking care of those littles—another one of the perfect frugal lunch ideas for stay-at-home moms.
https://quichemygrits.com/easy-chicken-tostadas/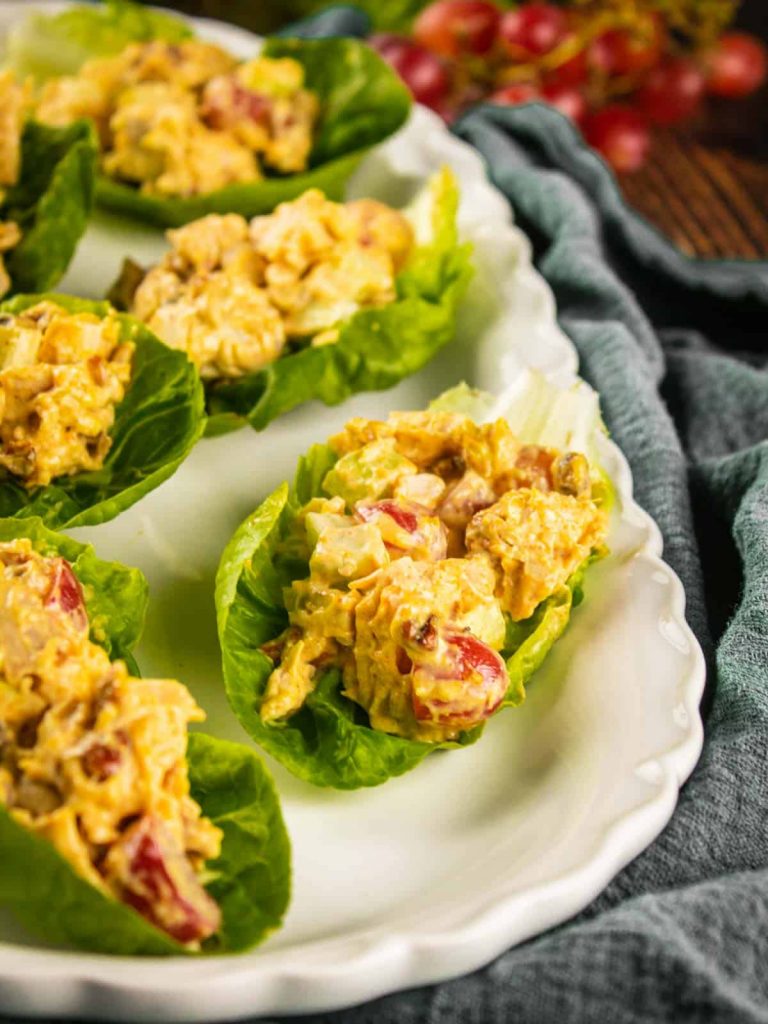 This quick and easy curry chicken salad is perfect for both lettuce wraps and sandwiches. This delicious cold salad made with grapes and pecans is ideal for lunch or a quick snack! Easy to make ahead and delicious all week! This salad might be one of my favorite frugal lunch ideas for stay-at-home moms.
https://saporitokitchen.com/curry-pecan-chicken-salad/


Asian Garlic Noodles is a quick and easy 20-minute noodle stir-fry made using your favorite noodles in a delicious sauce made with garlic, butter, soy sauce, and parmesan cheese. Perfect for anyone who loves garlic!
https://theforkedspoon.com/asian-garlic-noodles/


This quick, easy, no-cook and healthy Rainbow Vegetable Tortilla Wrap is packed full of colorful veggies.
https://recipesfromapantry.com/rainbow-wrap/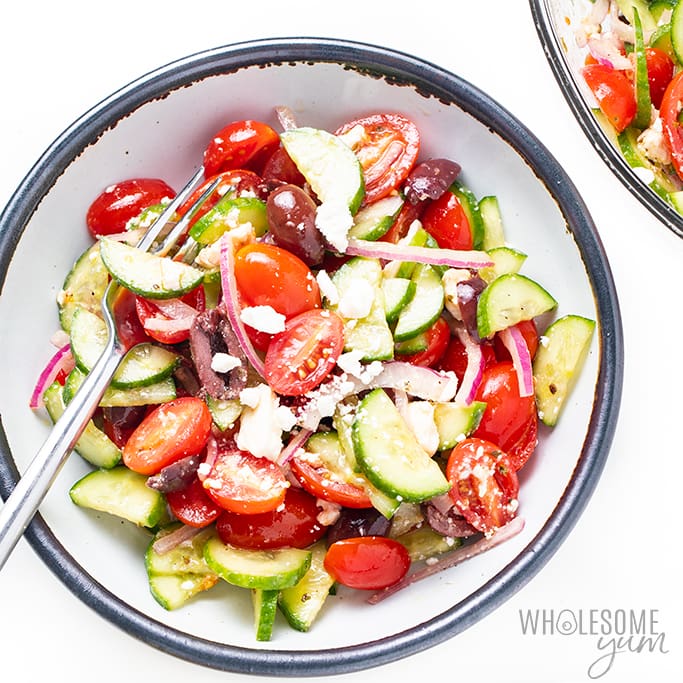 Horiatiki salad is a traditional Greek salad recipe everyone will love! See how to make Greek salad in 10 minutes, with five simple ingredients and easy dressing.
https://www.wholesomeyum.com/greek-salad-recipe/


Chicken Pot Hand Pies are puff pastry pockets filled with rotisserie chicken, mixed vegetables, and a creamy filling wrapped in a flaky crust.
https://quichemygrits.com/chicken-pot-hand-pies/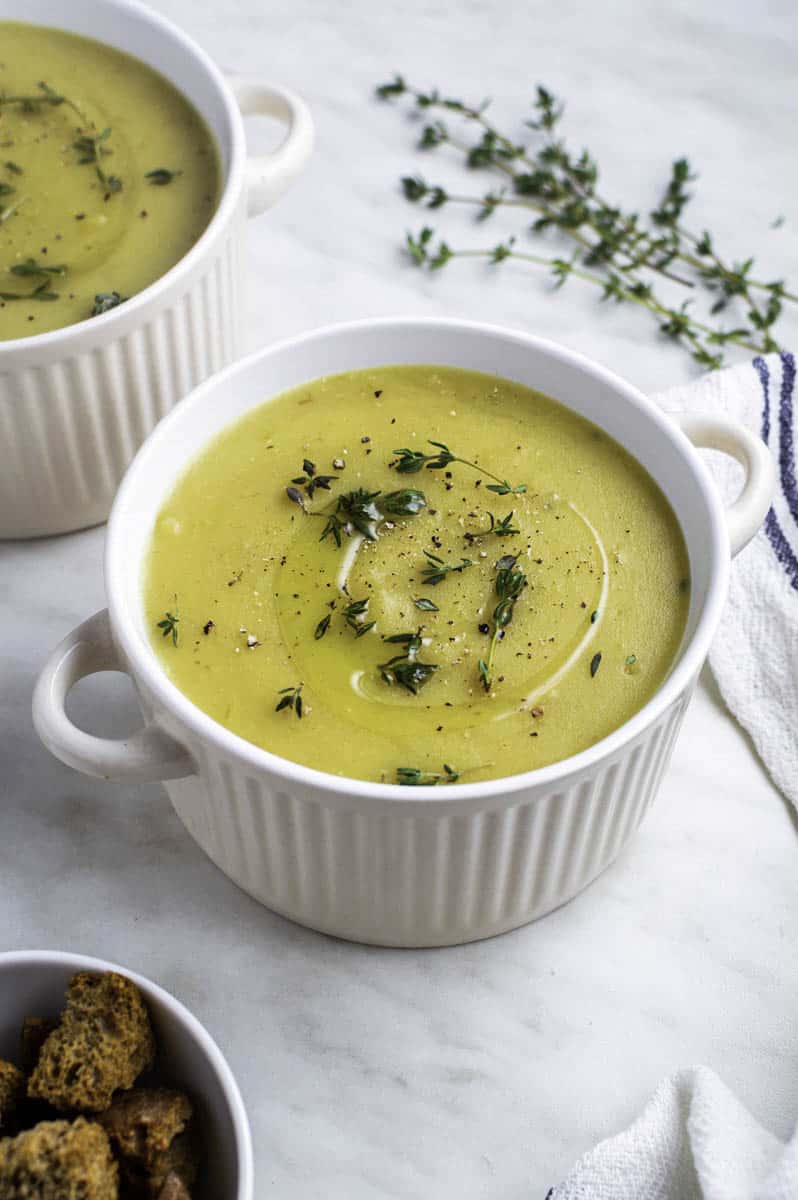 Make the best dairy-free potato leek soup! It turns out super creamy and silky smooth, yet it's healthy and easy to make!
https://www.sunglowkitchen.com/dairy-free-potato-leek-soup/


Homemade Guacamole with a side of hard-boiled eggs will provide you with the fuel you need on busy days. You can take this snack on the go or eat it at home – easy to eat.
https://www.inspiringsavings.com/delicious-organic-guacamole-with-hard-boiled-eggs/


This leftover rice casserole is perfect for repurposing cooked rice left from dinner. It's creamy, cheesy, full of vegetables, and so delicious!
https://simplelivingrecipes.com/leftover-rice-casserole/


This Pasta with White Beans and garlicky kale is a classic combination of beans and greens the whole family will love! Just a handful of ingredients and the time it takes to boil the noodles is all you need to get this dish on the table. It's a budget-friendly, fast, and flavorful meatless meal.
https://www.veggieinspired.com/pasta-with-white-beans-and-kale/


This roasted canned sardine bake is an inexpensive way to eat seafood and might become a mainstay recipe in your household with staple pantry ingredients!
https://summeryule.com/pantry-staple-meal-one-pan-sardine-bake/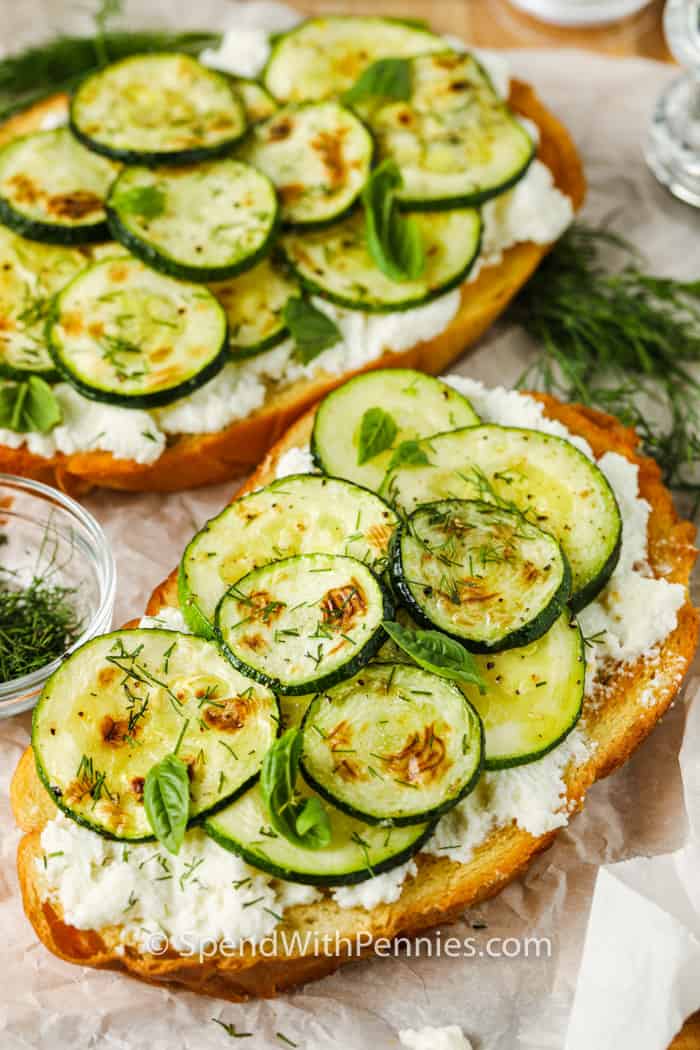 Zucchini toast is a simple savory snack for lunch or brunch! Sourdough bread is topped with ricotta cheese and broiled zucchini for the perfect bite.
https://www.spendwithpennies.com/zucchini-toast/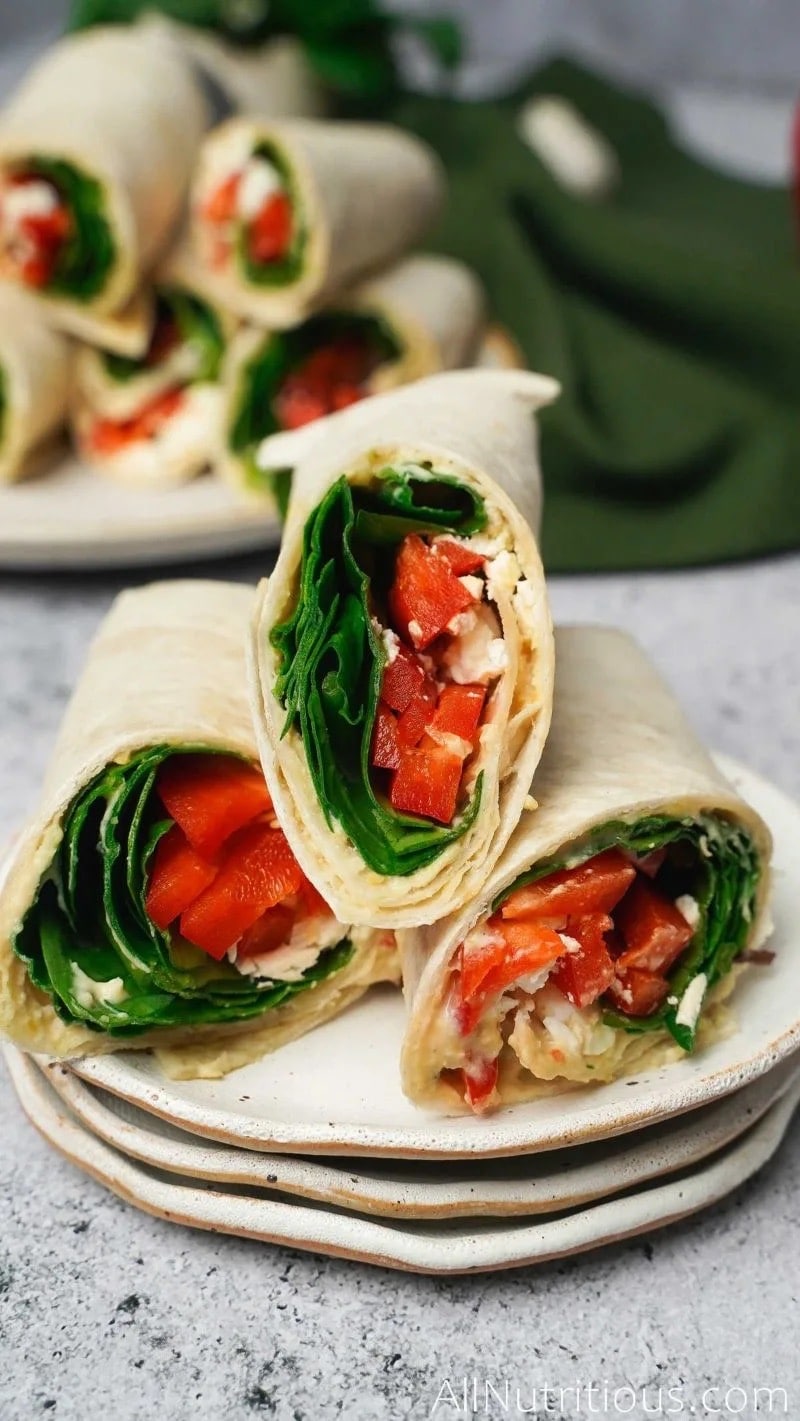 These spinach feta wraps with garlic are refreshing, yummy, and healthy. A perfect low-calorie vegetarian meal for lunch you can quickly assemble.
https://allnutritious.com/spinach-feta-wrap/
How Can A Busy Mom Eat Healthily?
It can be tough to eat healthy when you're a busy full-time mom. Between taking care of your kids and doing house management tasks, there's never enough time to cook a healthy meal.
But if you want to be at your best both mentally and physically, you need to make time for healthy food. Even the most frazzled mamas can fit in a nutritious meal during the busiest days.

Create a menu.
If it seems like you're too busy to make healthy food, start by creating a menu and sticking to it. This will help ensure that everyone in your family is eating the same meal at the same time each day.
Having a set schedule for meals can also save you money on groceries because you won't be tempted to buy more than you need.
Watch the grocery ads and plan your meals around what's on sale that week!
A great way to save money is by using coupons and deals without getting overwhelmed or buying too much.
Check out your local sales flyers to find deals on groceries and create a menu based on what's on sale.
Cut out unnecessary spending.
One of the most important ways to make sure you have time to eat healthily is by cutting back on other expenses, like eating out or buying prepared food at the store.
Eating out is overpriced and doesn't offer much nutrition compared to home-cooked meals.
When you make your food, you can control what goes into it and ensure it is as healthy as possible!
How Can A Stay At Home Mom Eat Healthy With Small Children?
One big tip is to meal prep. It can be as simple as hard-boiled eggs to mason jar salads.
But when you have littles, making a big meal like Buffalo Chicken Stir Fry and putting it in separate containers is a lifesaver.
This way, you take it out of the refrigerator and warm it for a minute, and you can eat a healthy, frugal meal while your littles eat their lunch.
It might be challenging if you don't have the time or energy to prepare meals. When my boys were little, I would get up at 5 AM to make my husband's lunch before leaving for work, if you can, meal prep while those babies are still asleep.
Final Thoughts On 30 Frugal Lunch Ideas for Stay at Home Moms
Moms, don't feel bad if you can't always eat the most lunch. This season of life is a crazy, busy one, and we are all doing the best we can.
There are plenty of ideas to make those healthy and frugal lunch ideas for stay-at-home moms that will keep you energized all day long.
Just take a little bit of time to plan, and you'll be good to go. Make a big batch to eat all week, or mix and match your favorites.
The most important thing to remember is that you don't have to spend much money on lunch. You can make it at home and save some money, too!