For any mom, weeknights can sometimes feel like navigating a tornado. When making homemade meals for your family, you likely want to make something quick and easy.
Plenty of healthy meals to freeze and reheat can reduce the time and stress of cooking for your family every night. Plus, having frozen meals ready to go in your freezer may reduce unexpected costs of eating fast food due to busy nights.
But what dinners can you freeze and reheat without sacrificing flavor?
What Dinners Can You Freeze And Reheat?
You might be surprised to learn that you can freeze and reheat any meal. But how you reheat your frozen food can dramatically impact the flavor, texture, and consistency. So, it's about finding the best way to reheat your meals.
Experimenting with different ways to reheat your family's favorite meals might be very beneficial, especially if your family has concerns that the food may not taste as good.
You'll also find plenty of healthy dinner ideas below that your family might love. It could be worth giving some of these ideas a try too.
10 Healthy Meals To Freeze And Reheat
Lasagna
When thinking of typical make-ahead freezer meals, your mind automatically goes to something like lasagna because it reheats well after being frozen. Some popular lasagna types your family might enjoy are vegetarian, three-cheese, or beef.
One popular way to reheat a lasagna is by thawing it out overnight and baking it in an oven-safe dish. However, you can reheat lasagna in numerous ways, so you can choose whatever option best suits your schedule. You can store it in plastic containers then move it to oven-safe glass containers when you are ready to cook it.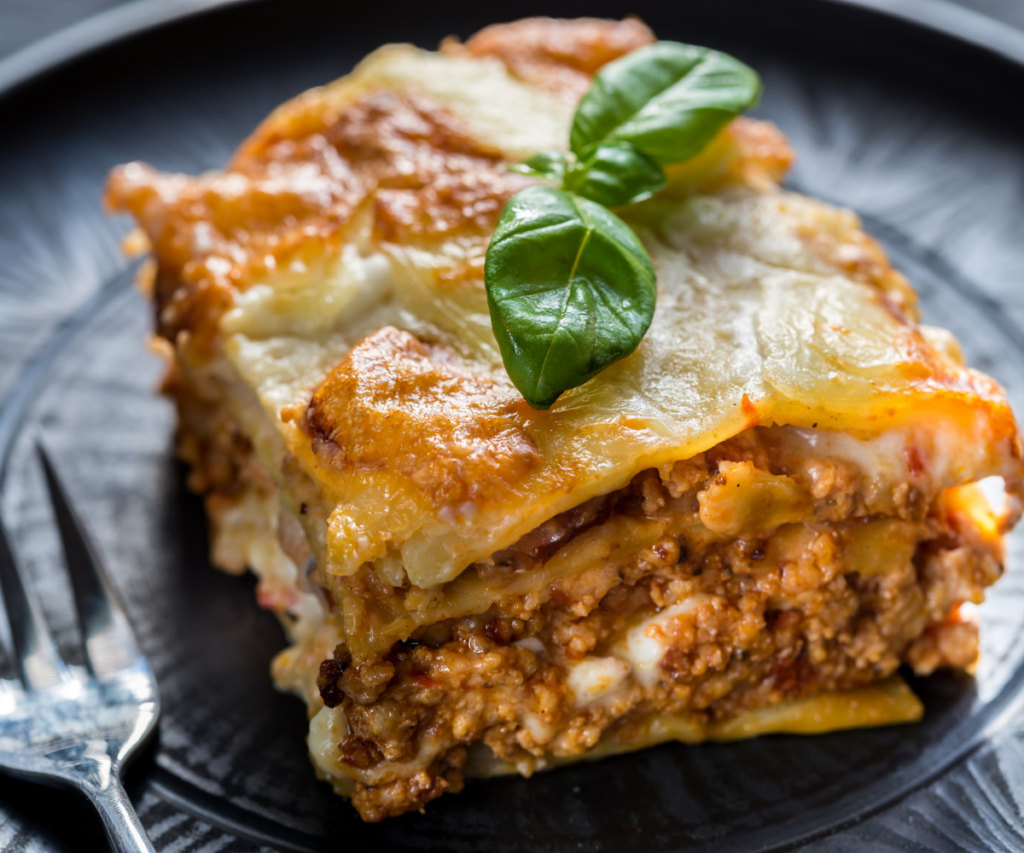 Chili
Chili, another easy meal that can be frozen and reheated, is usually packed with healthy ingredients like lean ground beef, kidney beans or black beans, and tomatoes. You could also make a veggie-packed chili recipe if that's more your family's style. Just avoid adding anything like sour cream or other dairy products if you plan to freeze the dish as these don't always do well in a frozen dish.
To reheat the chili, you can use a crockpot or even the microwave if you're in a pinch.
Soups & Stews
Soups and stews are ideal meals to freeze and reheat. There are many different flavor combinations, and you can maintain the same flavors you would get by making it fresh.
Some popular flavors include chicken noodle soup, taco soup, wedding soup, beef barley, butternut squash soup, chicken pot pie soup, etc. All these options can make adding variety to your family dinners easier on those busy nights.
Shepherd's Pie
If you are looking for healthy meals to freeze and reheat that are also budget-friendly, you might like to try Shepard's pie. All you need is ground beef, vegetables such as carrots or peas, spices, and potatoes. You can make this healthier by using something like sweet potatoes instead.
One way to reheat a shepherd's pie is by thawing it out overnight and baking it in the oven before dinner. Using an instant pot can be another good option.
Meatloaf
Meatloaf is one of those classic meals that can be great on a cold night or when you need comfort food. While the traditional meatloaf could already be considered healthy, you could put an even healthier twist on this meal by using lean raw meat like ground turkey instead of beef.
When preparing the meatloaf for dinner, you can easily cook it while it's frozen or let it thaw out first. Try both options to see if you and your family notice a difference. There are also multiple ways to reheat it, including baking it in the oven on a sheet pan, using an instant pot, or using a crockpot.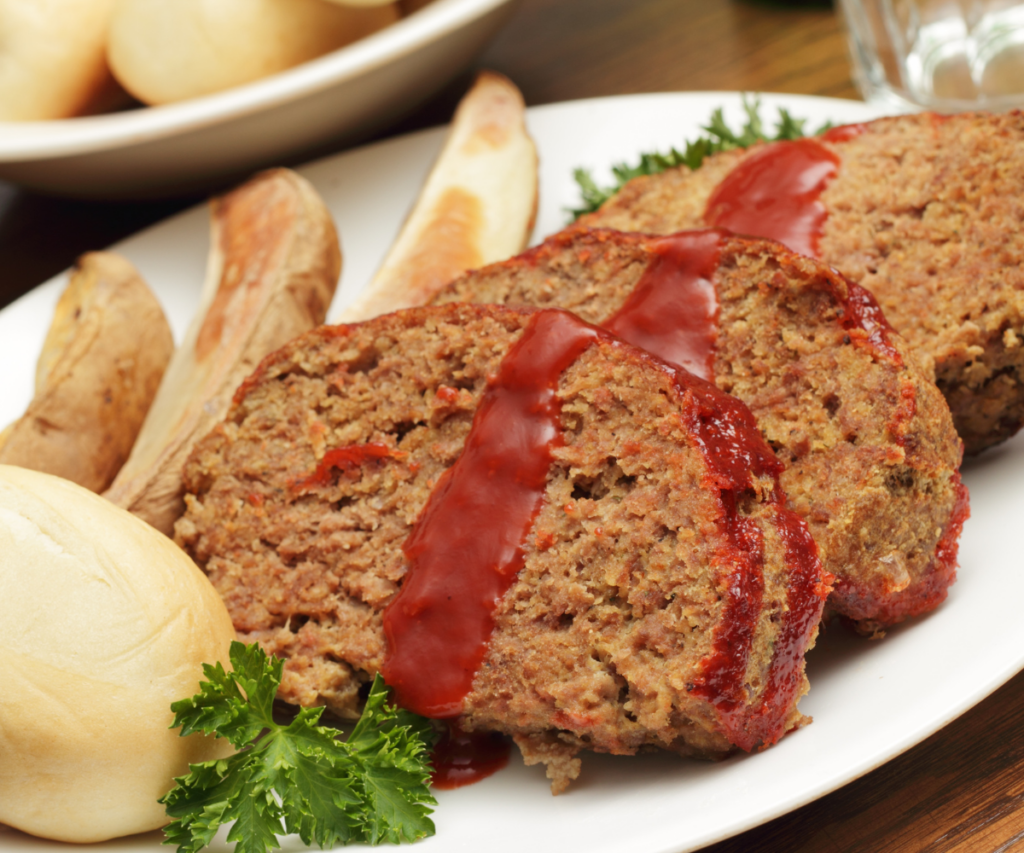 Chicken Curry
Chicken curry, a dish with a little kick, is easy to prepare, freeze, and reheat for busy nights. A typical side dish is rice which you can also freeze and reheat. However, you can freeze the curry chicken and make fresh rice if you would prefer.
Burgers
Frozen burgers from the grocery store sometimes contain a lot of added preservatives and fillers. You can avoid eating these by having some patties you've made yourself in the freezer. Create a double batch or even more so you have plenty for the next time you get unexpected visitors and need more burgers than normal.
To store them, put a single layer of parchment paper between each burger. Doing this can make it easier to separate them when the time comes to cook them.
When you're ready to cook them, grab however many patties you need and throw them on the BBQ or frying pan.
Taco Meat
Taco meat is a versatile ingredient used to make taco salads, burritos, and good old-fashioned tacos. All of these easy meals are ideal for both lunch and dinner. So, to save time during the week, you can make a big batch of taco meat to store in the freezer.
There is no one best way to reheat taco meat. One method you can try is thawing it out and putting it into a microwave-safe dish. You can also toss it back into a frying pan for a couple of minutes.
Fried Rice
Whether eating this for dinner with the family or taking it to work for lunch, fried rice is an ideal meal to include in your weekly meal plans. You can cook it in large batches and freeze it in smaller portions. Plus, you can easily customize it with your favorite vegetables and proteins.
You can use a microwave with a microwave-safe dish, an instant pot, or even your stove to reheat your rice.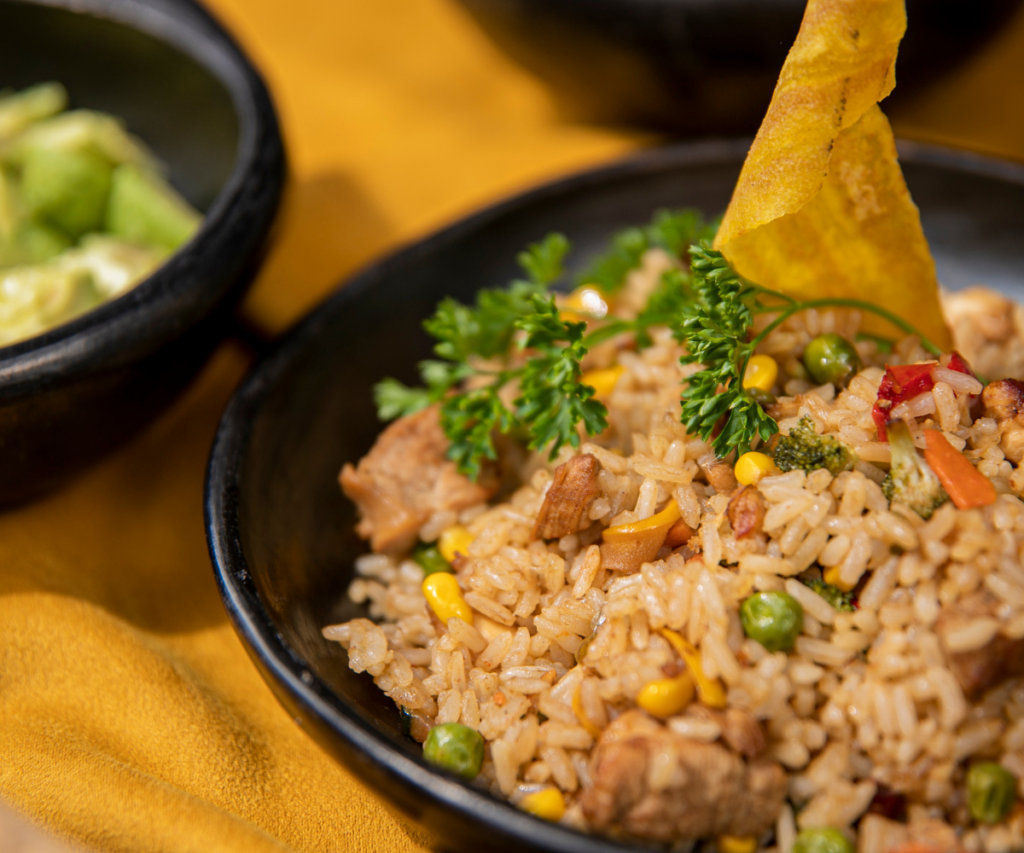 Egg Cups
Are you looking for easy freezer meals that you can eat for breakfast? Egg cups might be the perfect healthy breakfast idea that you can freeze and reheat as needed. These work best if you cook them in advance and wrap them in individual bags.
Then, before you leave, you can pull out however many you need, reheat them, and just like that, you've got a healthy breakfast on the go.
5 Tips For Storing Your Frozen Meals
How you store your frozen meals can impact how you can reheat your food, as well as its flavor of it. For example, if the food is stored incorrectly and gets freezer burn, your food may taste different once reheated.
So, before you start your meal prep, ensure you have everything you need to store your meals properly.
Here are a few tips that could help you out no matter what kind of meal you want to freeze.
Choose Suitable Containers Or Bags
While some foods lend themselves to being put in a freezer bag or Ziploc bag, such as soup, others may not. For example, you can use a freezer-safe baking dish or aluminum foil pans to store lasagna.
It's always best to make sure you are using freezer-safe containers or freezer bags.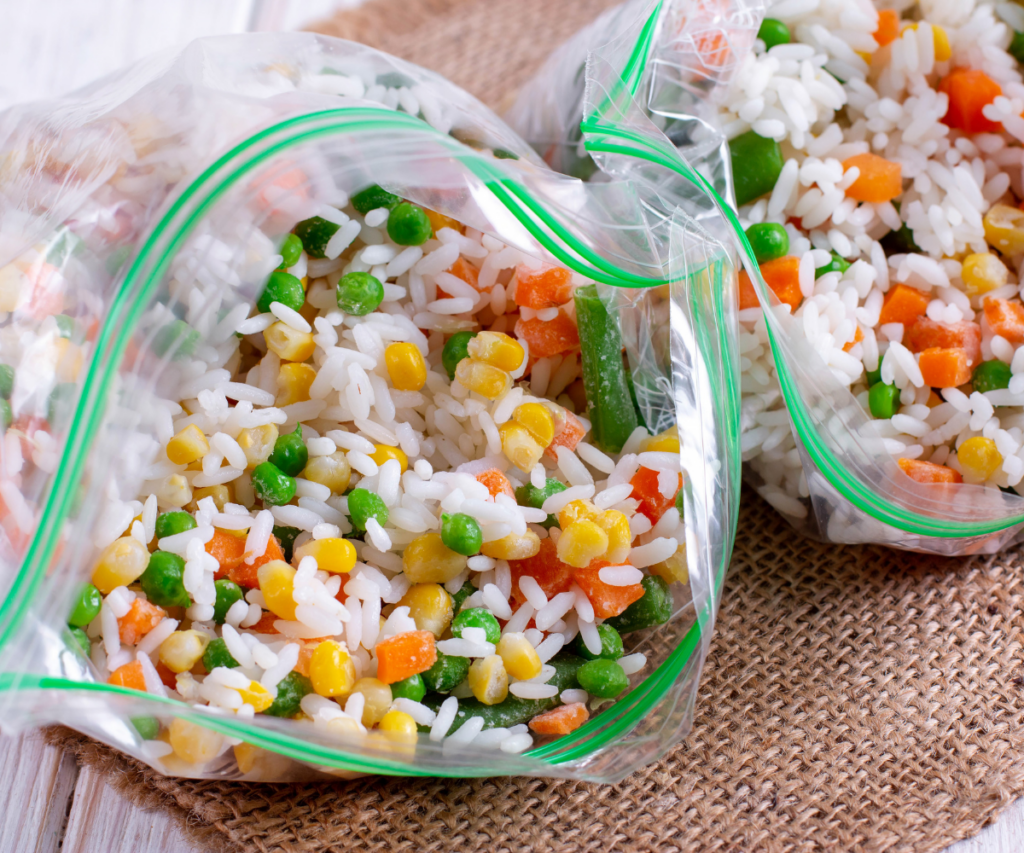 Think About How You Plan To Reheat Your Food
By proactively thinking about how you want to reheat your food, you can save your future self a lot of headaches. For example, when you store your burgers, you could put something in between each patty, like a single layer of parchment paper. Doing this can make it much easier to separate the patties you want to cook versus keep frozen.
Another example could be your weekly lunches. Freezing them in individual portions might save you time when retrieving your daily lunch from the freezer.
Check For Airtight Seals
To ensure the flavor of your food won't be compromised, take a few minutes to ensure you have an airtight container, bag, dish, etc. An airtight seal will stop moisture or oxygen from getting into the container and spoiling your food.
Research How Long A Certain Type Of Food Can Last In The Freezer
Have you ever noticed that some foods last longer in your freezer than others? While the food might not necessarily spoil, you may notice the frozen meal has a different taste or texture once reheated.
To avoid this, it is a good idea to research how long foods will last in your freezer and then use them accordingly.
Top 5 Ways To Reheat Your Food
As much as having just one way to reheat all of your food might be more convenient, it may not result in the best flavor or consistency. Some foods lend themselves better to different reheating methods.
Here are the five most common methods you can use to reheat your food.
Slow Cooker
The slower cooker, also known as the crockpot, is the method of slowly heating or cooking your food. It can be a great way to reheat things like soup, chili, and more.
Air Fryer
Some foods can be known for being soggy after being reheated. If that is something your family has said to you on occasion, consider trying an air fryer to see if that helps.
Instant Pot
An instant pot is a pressure cooker that can be a great alternative to a microwave. These work well for reheating soups, stews, chili, fried rice, etc. Simply add cold water, close the lid, and let your instant pot do all the hard work.
Oven Or Stovetop
While these methods can be slower than using an air fryer or instant pot, this can be better for reheating some foods. For example, shepherd's pie and lasagna typically reheat best when baked.
Microwave
Whether or not you like using a microwave to reheat your food, it's an option to consider. A microwave can come in handy when you're just reheating something small for yourself. You can also use it to thaw food before reheating it on the stove or air fryer. Just remember some foods like tomato sauce can spit while reheating so make sure you are careful.
You can create more time for yourself on busy weeknights by having some healthy freezer meals to reheat in a snap. Plus, you can do it without sacrificing the quality of your meal or the nutritional value and cut down on the chance of food waste. It's a win-win.
Hopefully, this blog post has given you some ideas or even encouraged you to try freezing and reheating some of your other family's favorite meals.