Cash envelope systems are a great way to get your finances in order, but they can be bulky and time-consuming at checkout.
They're also a great way to add a little bit of personality to your wallet. This DIY Cash Wallet Dividers pattern gives you a simple way to make some cute cash envelope dividers that will help you stay on track while you're getting your finances in order.
These dividers will help you breeze through the checkout line without any fuss.
They'll also help keep things organized and looking good in your wallet!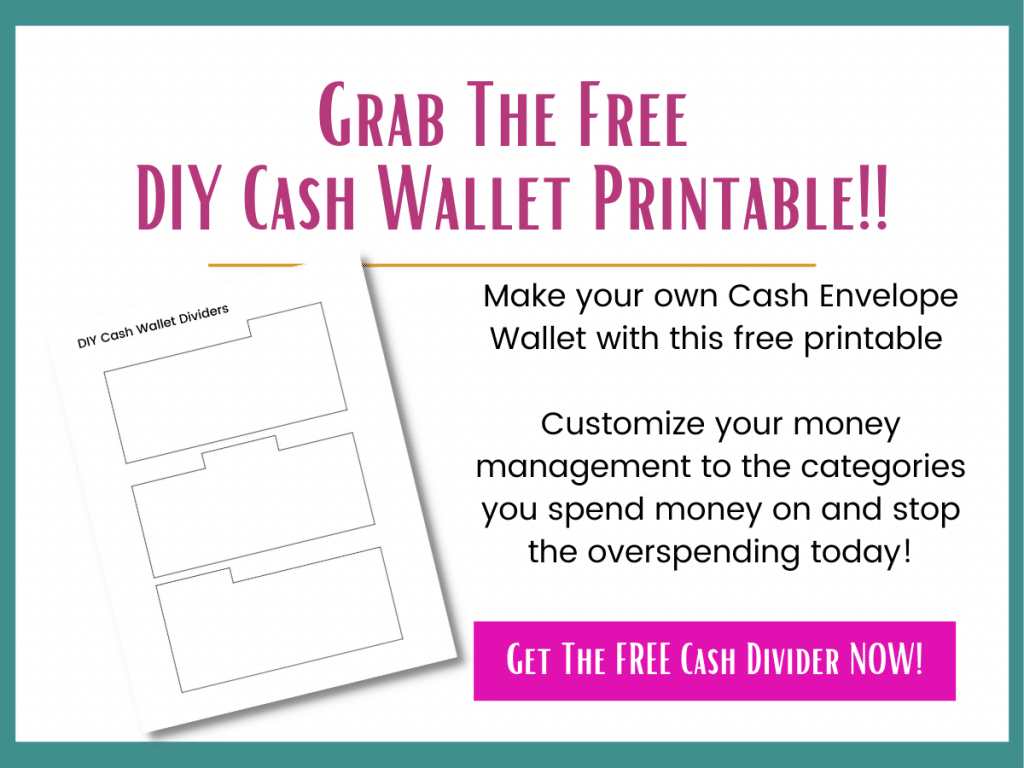 How Do You Make Cash Wallet Dividers With Tabs?
You can use this free printable to print out some basic white dividers or get creative and print this pattern out on some scrapbook paper that I already had in my stash.
Printing the pattern out on the back of the patterned paper will save you from seeing the lines on the front.
Adding labels and then laminating will keep them looking fresh longer and protect them from wear and tear.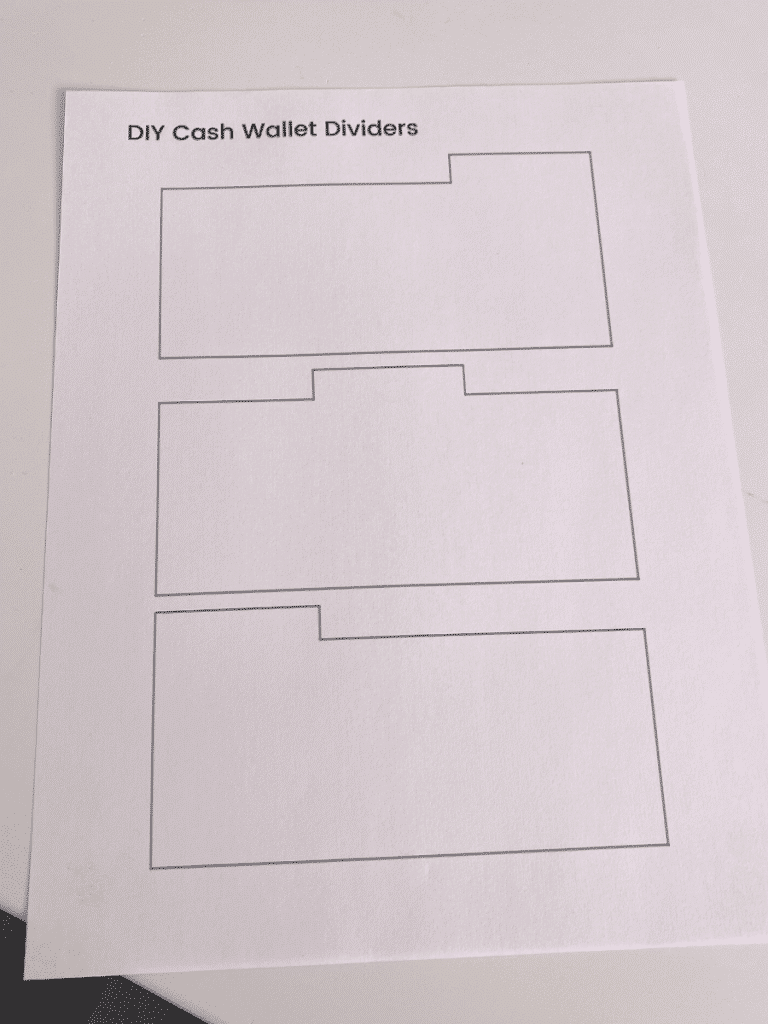 Step 1.
Download the free DIY Cash Wallet Divider printable
Step 2.
Load some 8 x 11 patterned paper into your printer (pattern side down)
Step 3.
Cut out templates and trim to custom fit your wallet. Consider trimming a little smaller than you might expect in order to compensate for the lamination.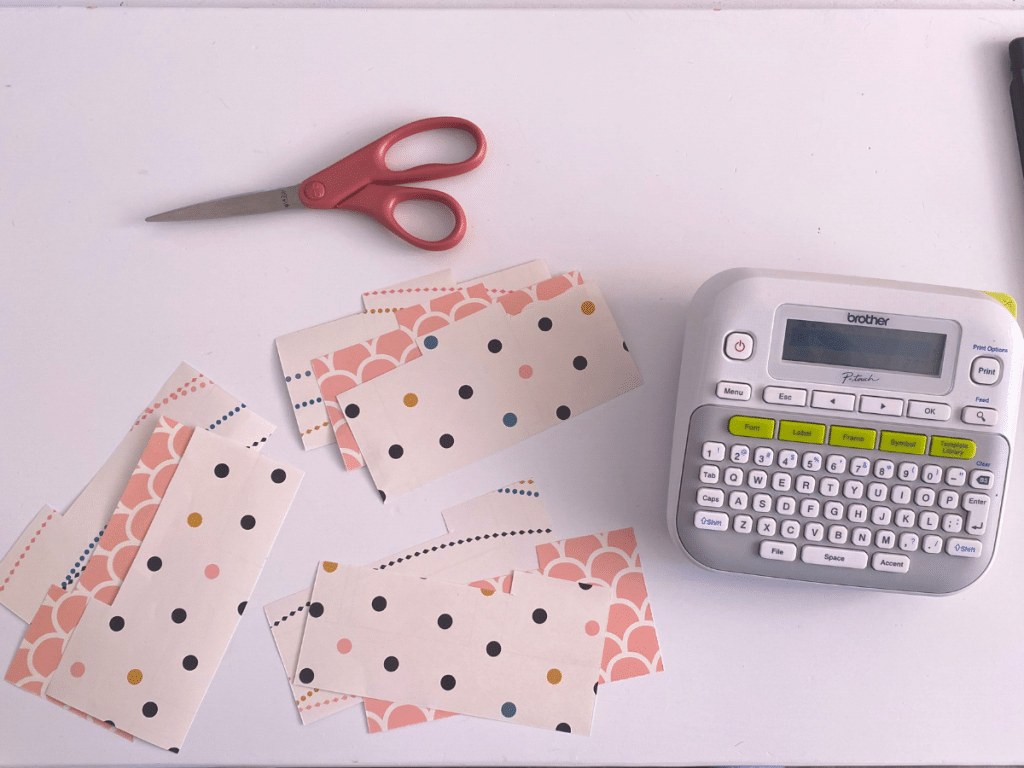 Step 4.
Add custom labels for each of your cash sections. You can use a label maker, print out the text, and then cut it to fit the tab, or just write the headings.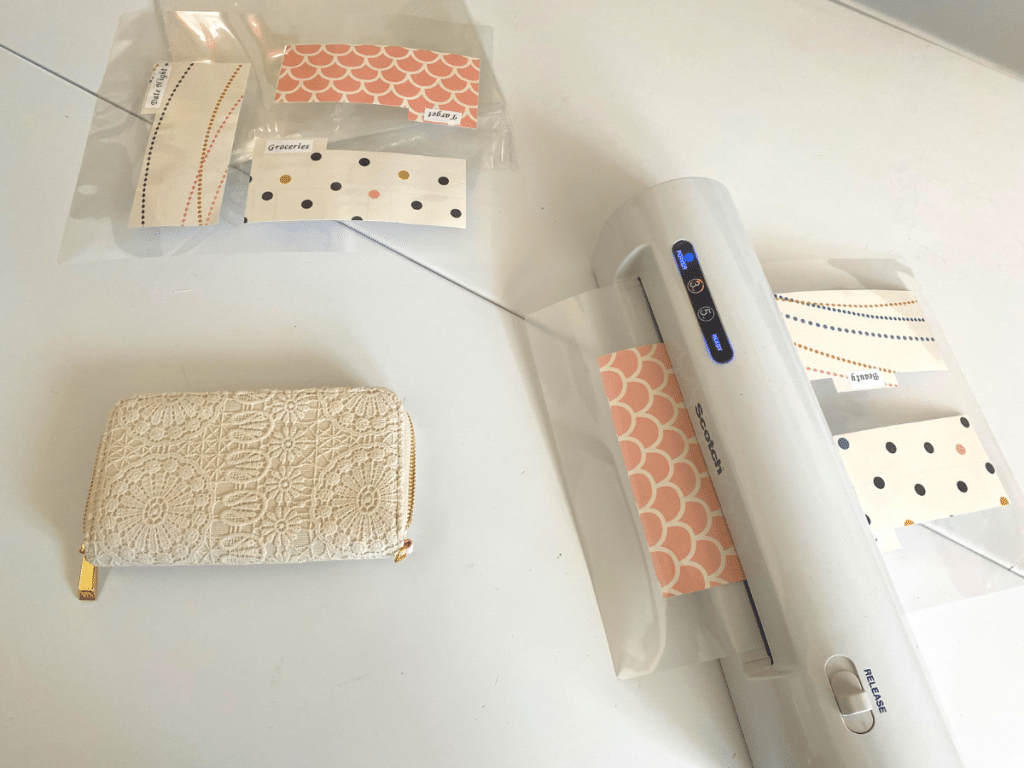 Step 5.
Laminate to protect your dividers. If you have a laminator, you can simply run these through. If you don't, you could buy a roll of clear contact paper and laminate them this way.
Trim the excess off taking care to not get too close to the edge. If you do cut too close, the layers will split and peel apart.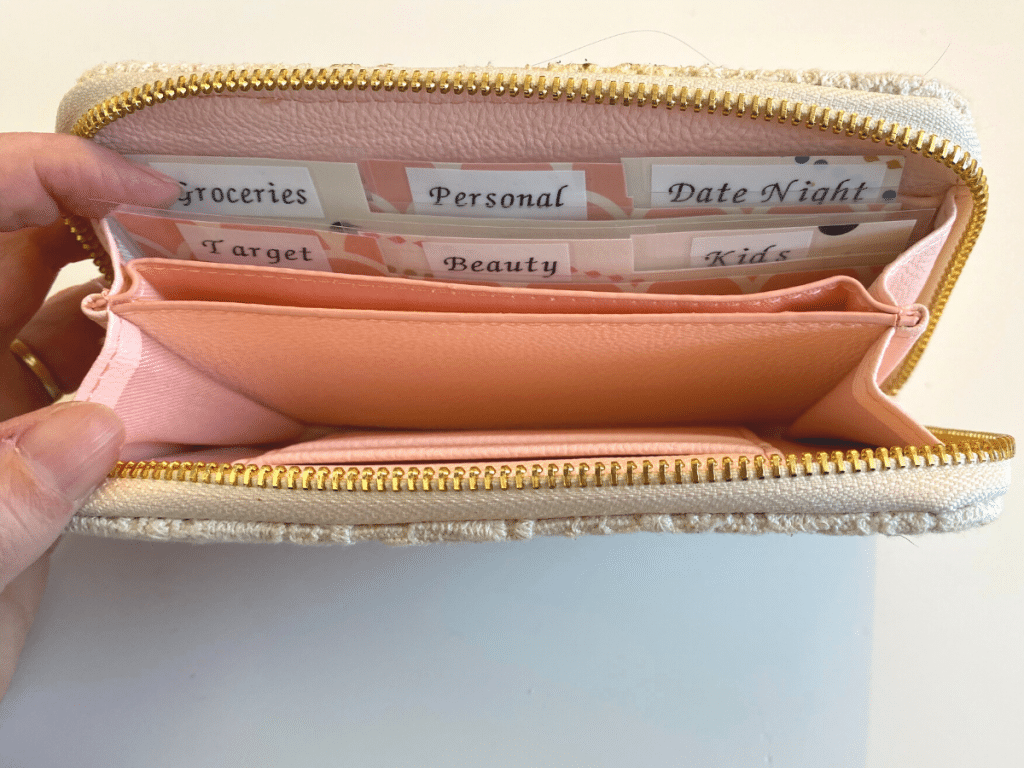 Final Thoughts On Simple DIY Cash Wallet Dividers With A Free Printable
Starting a new budgeting system can be fun and really motivating to get your money organized. but you don't have to go buy a fancy system.
You can use what you have. I like these dividers a lot better than the envelopes because I feel like Im fumbling with my cash at the check out when I have to pull out an envelope, dig through it for the denomination I want and then try to stuff the money back in and get out of the way.
With this little wallet filing system, I can see what I have, grab it out, and then stick it back in. It's no different than just using cash.
Making these little dividers out of papers, colors, and patterns that I love and coordinate with my wallet makes me feel more confident in this lifestyle.