Being frugal doesn't necessarily mean not spending money. It means to learn to spend money intentionally. Investing in items that can save you money down the road.
It's been said that money is the way we keep score in life. It can be an indicator of success, wealth, or power. But for many people, it creates more stress than anything else.
As a general rule, learning to spend money intentionally on what you value most will give you the know-how to understand your financial personality. Being able to stop frivolous spending and focus on what matters most is the first step in managing money better and spending money intentionally.
There are a lot of rules out there about how to spend money. Some say you should only spend money on necessities, others say it's ok to reward yourself every now and then. Knowing your money goals will help with this.
For the sake of simplicity, I've outlined 10 rules to spend money intentionally that can help guide your spending decisions in order to live more purposefully with your finances.
What Does Spending Intentionally Mean?
When it comes to your finances, why would anyone want anything other than a positive experience?! Think about how much happier life could be if we all stopped wasting our hard-earned cash. There's no point in throwing away time and effort for something that doesn't leave us feeling fulfilled!
Spend money intentionally on something and deliberately can have a significant impact. Sometimes we spend too much, sometimes not enough; but the key to being successful with our finances is making deliberate decisions.
Decisions about where that cash goes (to make it last) and knowing the payoff for saving and spending is important, too.
Spending your hard-earned money wisely may seem like an impossible task when you are constantly bombarded by advertisements for products or services. These advertisements are designed to lure in consumers who want nothing more than instant gratification.
But if you're able to be intentional and deliberate about how the cash flows through your life into those around you, life will be better.
Reducing our spending was the key to breaking out of a cycle that had us living paycheck to paycheck and struggling constantly. By making smart decisions with our money we were able to afford some luxuries in life without having to use debt to cover them.
Skip Impulse Shopping
1) Don't buy things impulsively-shop around first. You might feel compelled to buy something new when you see it, but don't give in too quickly. When shopping for an item, explore other options before purchasing anything that day!
Do not be pressured by impulse buys. Take the time to make a well-thought-out decision and find the perfect product for your family and your home.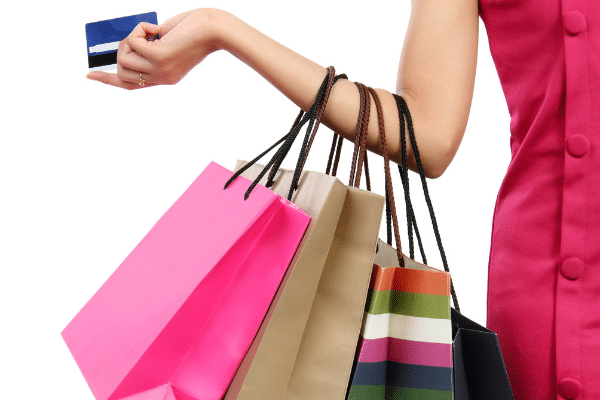 Pay Off Debt
2) Pay off all of your credit card debt as quickly as possible. One of the most important things you can do for your financial future is to pay off all debt as quickly as possible.
There are many reasons being debt-free is important. Including the ability to spend money with intention instead of giving it all to someone else.
As soon as one card gets paid in full, use that money to make a larger payment on another account with higher interest rates or transfer it into an investment account. This way, you're earning income from your savings instead of paying high credit card fees and letting more time go by without building up wealth.
Paying off debts is not just about getting out from under large monthly payments; It's also about improving life habits and gaining control over your spending. These spending decisions now versus later when there are fewer resources available. They're also being used to support other goals like retirement savings or paying off a mortgage.
Live Within Your Means
3) Live within your means so that there's no stress about paying bills each month and maintain financial stability. This will allow you to have a stress-free life where there is no need to worry about finances and bills each month.
Knowing your financial goals and even writing them down can make this process easier.
The feeling of stress and anxiety when you realize that there's not enough money in your bank account to pay the bills is something no one wants. But by living within your means, it'll ensure this won't happen month after month.
Trying to live on a tight budget can be stressful because sometimes we feel like spending our income just for fun. But even if you're able to earn more than what's needed each year, only spend up until what was expected.
Save Money
4) Save 20% of every paycheck automatically in an emergency fund, retirement account, or other long-term savings plan.
The first step to financial security is saving, and the easiest way to do that is by putting a percentage of every paycheck into an emergency fund. This will help you build up your savings for when life throws curveballs at you.
You'll have money saved specifically for emergencies so it won't be difficult or stressful trying to figure out what's needed in any given situation.
This will also help you get out of the mindset that saving is a punishment or something only rich people can do – instead, it'll give you peace of mind when money comes and goes with life's ups and downs.
If you're not sure of where you should save money, decide on your savings goals (amounts) and throw it into a savings account in the short term. Then decide long term where that money should be invested.
Jump Into A Cash Only Lifestyle
G
5) Consider using only cash or debit cards instead of credit cards.
I get it, credit cards are great. They make going shopping so much easier and I can buy things without having to worry about how to pay for them later on down the road! That being said, consider using only cash or debit cards.
It's always tempting to whip out our shiny new-fangled plastic like we own all the money in town and just go nuts buying anything that catches our fancy.
But did you know the average person spends $1,500 on interest every year? It's easy to see how you can avoid that with a little ingenuity in your spending habits! This is not how we spend money intentionally!
Consider a cash-only lifestyle to gain control over your spending.
Buy Only What You Need
6) Buy only what you need instead of spending your money on unnecessary items.
You'll be saving money by not buying extras and you'll have more time to do the things that are really important.
You don't need those expensive clothes, fancy cars or a new TV! The best thing about being frugal is having extra cash for trips with your friends or family members while still enjoying life's simple pleasures like visiting your favorite coffee shop after work.
Focus On Experiences
7) Spend your money on experiences instead of material things.
It's often said that "money can't buy happiness," but what people are really saying is it cannot purchase memories.
Memories last forever, even after we're gone; and they show us who the important people in our lives were to us while showing others a glimpse of how much joy you brought into their life too.
And if there was ever an argument for spending your money on experiences instead of material things, this would be it!
Instead, spend time with the ones you love making memories.
Spend money intentionally on experiences will leave behind lasting memories that have more value than any financial possessions could provide. Because with time, these objects break or fade away whereas new ones take their place making them outdated.
But once you purchase an experience, it becomes a thing of the past. And nothing in your life can be changed to make that moment happen again. So consider spending your money on an experience instead of something material that will lose its value over time.
Become A Saver
8) Become a saver, not a spender. Always acknowledge the true value of money and don't spend it simply because you have it.
There's a time and place for spending money. But when you're between jobs, struggling to make ends meet, or just trying to get ahead in life – that isn't the time!
There is no better feeling than knowing you have enough cash on hand. So if something unexpected occurs like an injury, job loss, or car breakdown- it won't throw your finances out of whack.
By saving money now instead of wasting it away later by blowing all your income before any bills are paid off. You'll be able to save more tomorrow with compound interest working its magic over the long term. Doing this as opposed to not having anything saved at all because everything was spent today. Then otherwise spitting into strong winds thinking somehow they will change direction.
Don't Shop With Emotions
9) Make sure to take the emotion out of shopping – if you're attached to an item, you spend more than what's reasonable.
Don't be a fool and fall for the latest marketing campaigns and don't make financial decisions when emotions are high.
They're just trying to sell you stuff! When shopping, make sure not to take an item's emotional appeal into account. If it has sentimental value or is something that reminds you of someone special then by all means buy it; but otherwise don't pay more than what's reasonable.
Learning better money habits will give you the tools to curb the bad habit of shopping when you're sad or bored. This will greatly improve your personal finance life and relationship with money.
Practice Graditude
10) Be grateful for your money and make the best possible use of it!
Money is a privilege that many people will never experience. Living life without any money can be difficult, but it also may teach you the value of what we often take for granted in our day-to-day lives – food on your plate and clothes to wear.
Gratitude should always accompany every dollar spent or received!
Spend money intentionally and be thankful when you do.
Money can be a tricky thing. We are often taught to want more, and we're brought up in an environment that encourages this greediness by making us feel like money equals happiness.
In reality, it's not the case! Part of being grateful is recognizing what you have already accomplished with your current resources before seeking any new opportunities or investments because there will always be something else on the horizon for which you won't have enough funds ready at hand.
Time after time again people take their possessions and entitlements as granted; forgetting how fortunate they really are. The solution here seems easy but most people never get around to practicing gratitude until some kind of tragedy strikes them down.
Final Thoughts on How To Spend Money With Intention…
As with everything else in life, balance is important when managing your finances. Spending can be just as rewarding as investing or saving if handled properly.
It's important to be intentional about what we spend our hard-earned money on. Every decision must not only have a goal in mind but also be well thought out so that every penny is going towards something meaningful for ourselves and those around us.
If all you think about is money, you're only setting yourself up to be stressed and unhappy. You have to decide what's important in your life and make sure to spend your hard-earned money on the things that matter most.
The same is true when it comes to cash–if you're not using your hard-earned funds wisely and responsibly, you may find yourself with less of the green stuff than what's in your wallet now.
That's why we created Cash Only Confidence: an ebook about everything we could possibly think of to explain a cash-only lifestyle. From what cash envelopes are to how to shop Amazon with no plastic; teaching you about making smarter decisions with your finances on a day-to-day basis as well as during major life. We also have an entire shop devoted exclusively to products that will help make saving more intentional and enjoyable! Visit us at shop.frozenpennies.com today.