Deciding on what to buy someone for their birthday can be tricky. And the decision often starts with the question of how much should you spend on a birthday present.
There are lots of factors to consider, but let's look at some ideas to help you set a gift budget that feels manageable and comfortable for everyone in your life.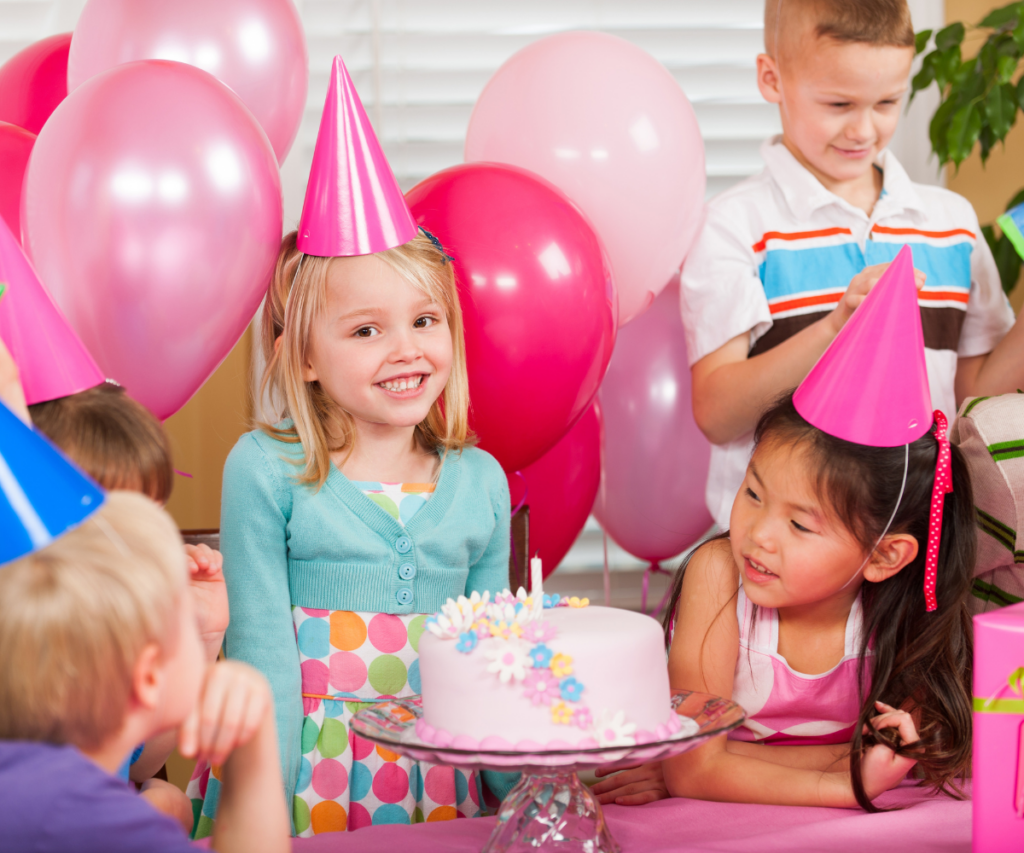 How much should you spend on your own child's birthday present?
The first thing to say with any of these questions is always you should spend what you can afford and what feels comfortable.
Don't feel pressured into paying more than you can afford by what other people can do. Everyone has different circumstances.
For your own kids, a good amount to work on for a birthday is $100. This means you can either buy one significant, expensive gift or a series of smaller, less expensive gifts.
But you should also remember that a birthday is rarely just about the gifts, especially when they are younger.
When deciding how much to spend, consider what else is happening for their birthday. If you are having a birthday party or doing something for the day, then think about how much you are spending there.
There's everything from party invitations to thoughtful gifts for any adult helpers to think about. Studies show that the average birthday party costs $400, so consider this when deciding on a gift budget!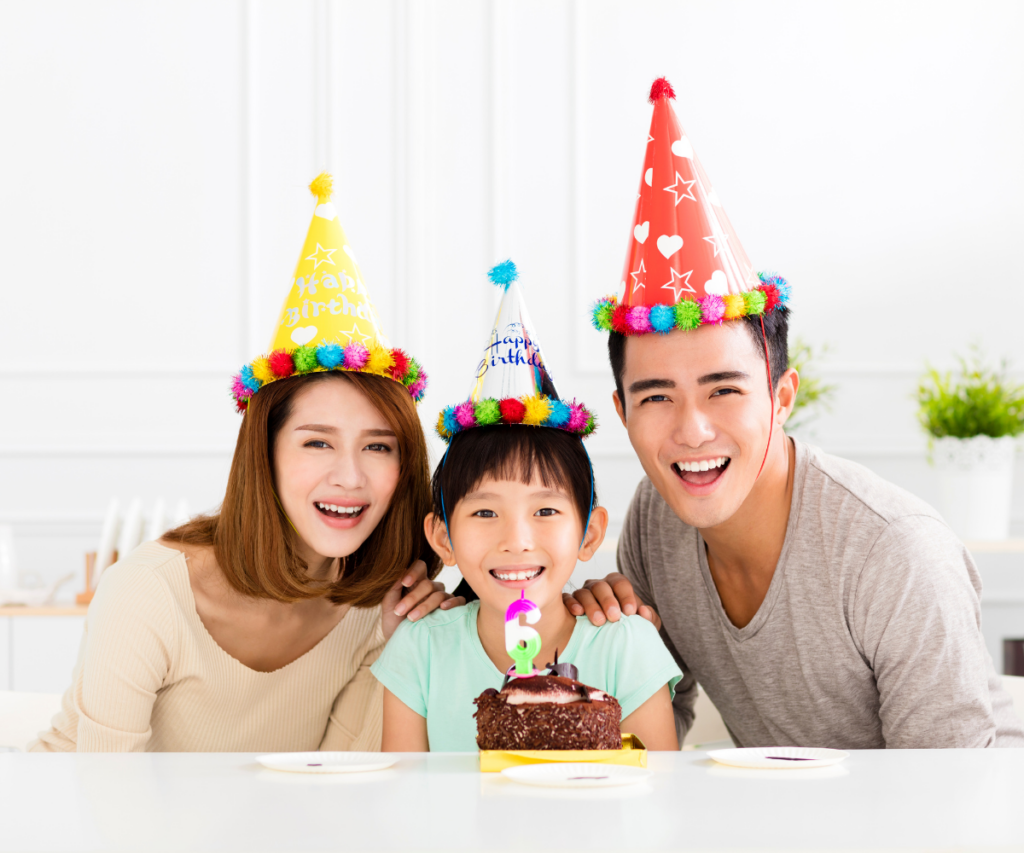 How much should you spend on other children's birthday presents?
When it comes to other people's children, you'll usually be working on a lower budget. Sure, there might be times when you splash out, but generally, $25 is considered a reasonable amount to spend.
Most parents work on $20-30 for a children's friend or the children of someone that they aren't too close to. This budget might be higher for close friends, with some spending up to $100.
If you are spending more money, it is worth researching what's the best gift to make sure the money is spent wisely.
What is a 'fiver' party?
A fun idea that is proving popular for children's birthdays is what's known as a 'fiver' party. A fiver party avoids the concept of expensive gifts and focuses on each guest bringing a small gift or a set amount.
With these parties, everyone gives the child $5 in a gift card. The money is collected into a pot that allows the birthday child to choose something they want with the money.
This can be something like a trip somewhere, a computer game, or even several smaller gifts.
It is also ideal if you have people coming who are on a tight budget and saves the awkwardness of some guests buying big presents and some buying more modest ones.
Should you spend more on special birthdays?
Spending on a special birthday can sometimes be higher than on other birthdays, but it still depends on who you buy for.
For example, most people will spend more on a family member or a close friend than someone they know from work.
What you buy is also more impacted by the special birthday for some. 18th and 21st birthdays are two examples where people often buy specific types of gifts such as commemorative keys.
But you don't have to do this if you don't feel the person would appreciate it.
What's the right amount to spend on a special adult birthday?
Like birthdays such as the 18th and 21st, other milestone birthdays are often celebrated with a higher spend on gifts or something significant.
This means you can think about what you usually spend on their birthday and consider increasing it for a milestone occasion.
Alternatively, you can club together with other members of the family to create a more significant gift that is more valuable and is from everyone. Experiences or short vacations can work well for this kind of situation.
What should you spend on a spouse or partner's birthday present?
There's no set way to decide how much to spend on a spouse or partner's birthday, but some people work on how long you have been together.
For example, a gift of around $25-50 would work if you have recently started to date. Even something simple like a coffee date at a favorite restaurant could be ideal.
If you have been together longer, consider a bigger budget if the finances allow it. Most say spending $100-200 feels right for their significant other. This may even increase for special birthdays.
How much should you spend on a parent's birthday gift?
Buying for parents can be challenging, especially as you all get older. For most people, a gift worth $50-100 is okay for their parents, but this can generally change depending on whether you are close to them.
Most people will spend more on parents than anyone apart from their spouses or partners and own children.
What about the in-laws? This is one to chat with your other half about, as it can be a cause for conflict. It can be a good idea to spend a similar amount on both sets of parents to keep everyone the same.
What kind of budget should you set for immediate family members' birthdays?
For close relatives such as parents and siblings, most people will think of a budget of around $20-40 to be sensible.
This might increase for a special birthday or a milestone, as you might want to make a little more of these occasions.
But always think about how many people you have to buy for! If you have five siblings and your parents to buy, make sure that you set a manageable amount for everyone.
What's the right amount to spend on extended family and friends for birthdays?
For extended family or people you are related to but don't see often; you can work on a budget of around $20. This amount might be slightly lower for a child's birthday gift and for teenagers.
But you might also increase it if there is a special milestone coming up that you want to buy a special gift for.
For friends, it depends on how close you are to them. For most people, a budget of around $25-40 will be ideal for a good friend you see frequently and spend a lot of time around.
For acquaintances, new friends, or people you are no longer close to, don't feel obliged to spend anything!
Sometimes, a thoughtful greeting card with a handwritten note inside will be more than enough to wish them many happy returns and only cost the price of the card and postage.
Coworkers can be tricky ones to set a gift budget for. It can be made simple if you have an informal workplace policy, but if you don't, consider spending around $5-10 on a gift.
You may want to spend more if the coworker is someone you spend a lot of time with outside work and is more of a friend than anything.
Is it okay to give cash as a birthday present?
We have been talking about the cash amounts for different birthday gifts, but what about giving someone the actual cash? Is that considered okay or bad etiquette?
In most cases, etiquette experts say, giving cash as a birthday present is acceptable.
For some age groups, such as teenagers, there's a good chance they will prefer some money to anything as it allows them the freedom to buy what they want.
Cash as a gift also works well when someone is saving for something. This can be anything from a vacation to a new home or a more significant purchase like a new PC.
Giving them cash to put into the bank towards this purchase will be very welcome.
Plus, you can still buy a lovely greeting card with a handwritten note to make it seem more like a present!
Why the thought is more important than the amount
The final thing to consider when deciding what to spend on gifts is that monetary value isn't the most important thing.
It is always thoughtful gestures that count the most, as with many other special occasions such as baby showers or housewarming gifts.
You can spend $10 with great thought and create a thoughtful gift. Or you can spend $100 on a significant gift without doing some research and end up with a gift that misses the mark.
The vital thing is to put some thought into it and worry less about the price tag and more about getting the perfect gift for the person.
Always make sure what you are spending is manageable in your household budget, and you can be comfortable with the amount you spend on any gift.