Storing food supplies for your next camping trip or preparing for an emergency, certain foods are a great option as they don't need to be refrigerated.
I know this seems like a random pairing but a lot of the ideas overlap when preparing for both a camping adventure or a snowstorm that knocks the power out!
Long-lasting healthy foods that don't break the bank are out there – you just have to know where to look!
Knowing what to do in an emergency regarding food is extremely important.
If you live in an area prone to natural disasters, then it's a good idea to have some preparation in place so that you and your family have adequate supplies.
Recipes and dinner ideas for non-refrigerated food can be made with all types of ingredients.
In this guide to non-refrigerated ideas for camping and emergencies, you will learn easy camping meals, great snacks, and more camping ideas that don't require refrigerated food.
Top 25 Non-Refrigerated Food Ideas For Camping and Emergencies
Non-refrigerated foods for camping and emergencies come in all shapes and sizes. You've probably been on those camping trips where you have soggy sandwiches, and the bread tastes funky.
The good news is that there are many non-refrigerated dinner ideas that can be made if you are camping or find yourself in an emergency. Check out some of the best non-refrigerated food ideas below.
1. Fruit
Camping on a hot day? Take fresh fruit on your camping trip for a healthy snack. Keep your fruit in a cool dark place to prolong its freshness.
For emergencies, canned fruits are a great idea as they can last a long time. Pears, peaches, mangos, pineapple, and many more are available in cans and have a long shelf life.
2. Instant Noodles
Instant noodles are dirt cheap and super easy to make. Just add warm water, some spices, or pepper, and you're good to go.
Small packages mean the noodles only take up a little room in your storage room or along with your camping gear.
If you purchase packets of instant ramen noodles, all you need is a little boiling water. This makes them perfect for both camping and power outages.
3. Summer Sausage
Summer sausage gets its name from the fact that it doesn't need to be refrigerated and can stay fresh in the warm summer months.
Not only do summer sausages not require refrigeration, but you can also eat them raw. Cooking them over the campfire is still a great way to enjoy them.
4. Hard Cheeses
Hard cheeses are great snacks and stay perfectly edible at room temperature. Soft cheeses need to be refrigerated to keep them fresh.
Hard cheeses will last longer in the fridge but will have no problem staying fresh for a weekend camping trip. Cheddar, parmesan, and other processed hard cheeses are the most popular.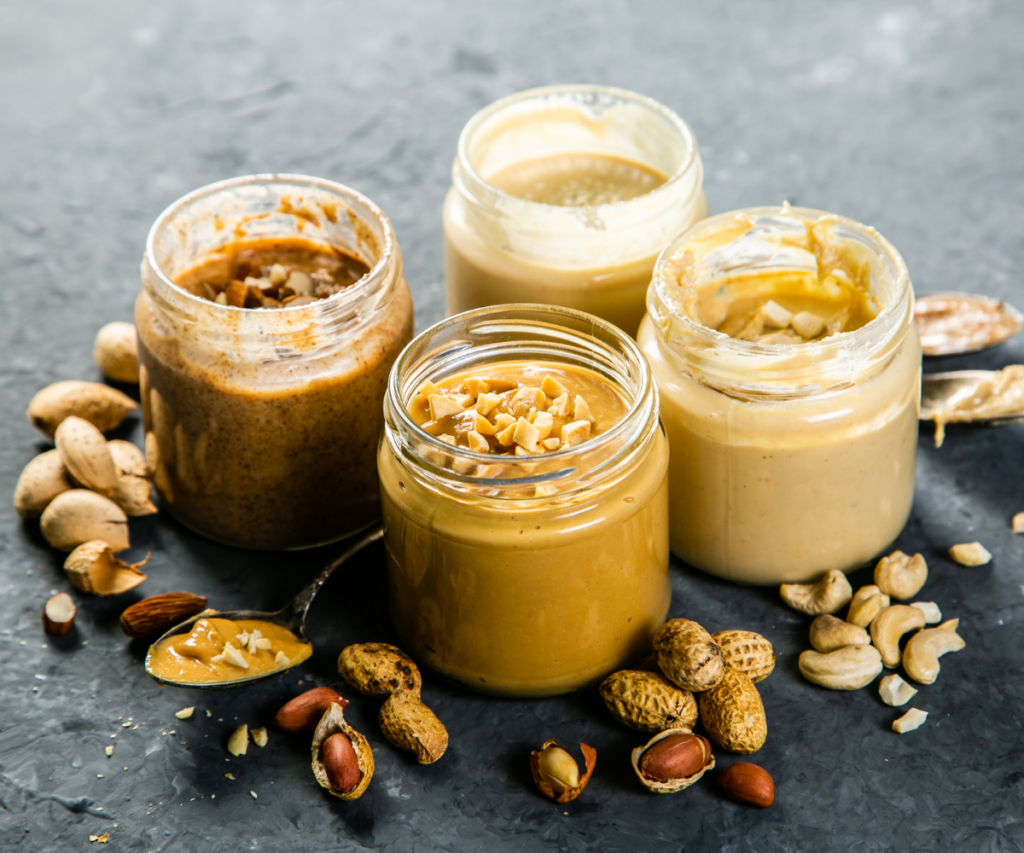 5. Peanut Butter
Peanut butter can remain fresh for up to 9 months if unopened. Popular with campers, hikers, and those stocking up for emergencies, peanut butter is a great food option on its own and for making easy meals like sandwiches.
6. Oil
Olive oil has a plethora of health benefits and can last up to 2 years without being refrigerated. Many options arise with olive oil, from mixing it into your salad to use as cooking oil on your pan and camp stove.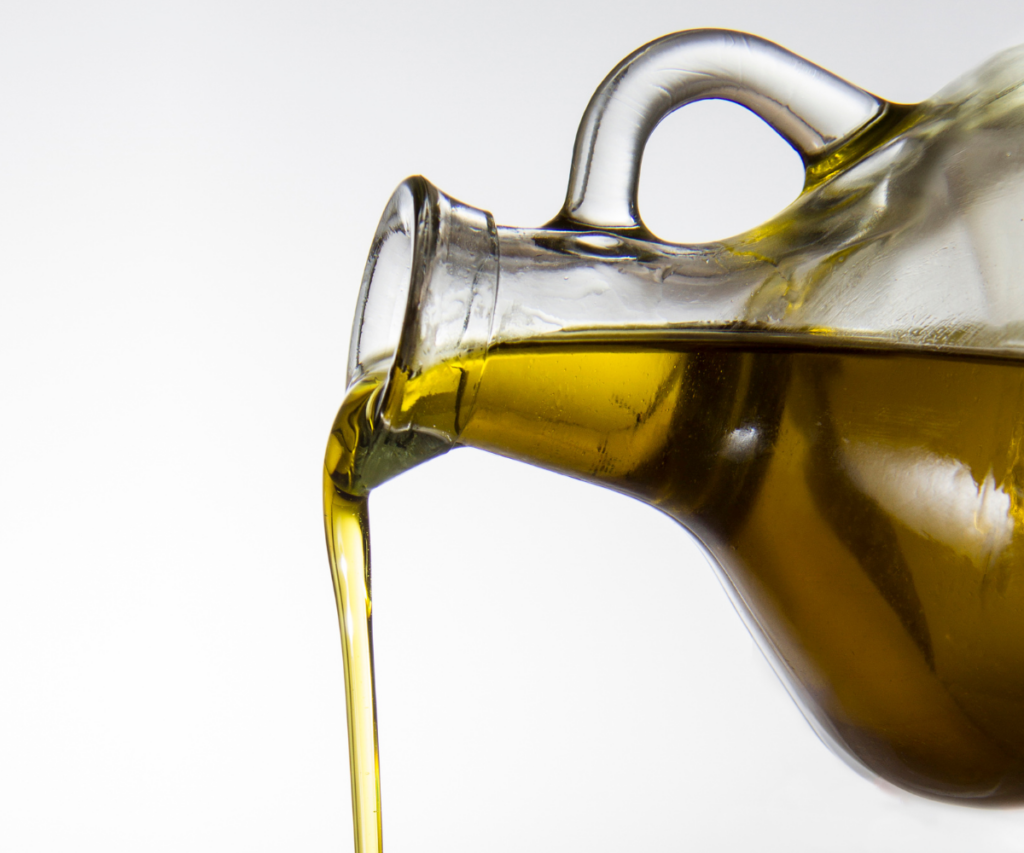 7. Vegetables
Fresh veggies are a good idea for a healthy camping meal option. Root vegetables like kale, beets, potatoes, etc., tend to last longer.
Prolonging the shelf life of fresh vegetables can be done by keeping them out of direct sunlight.
Canned vegetables can last years on a shelf and are an easy addition to your emergency stockpile.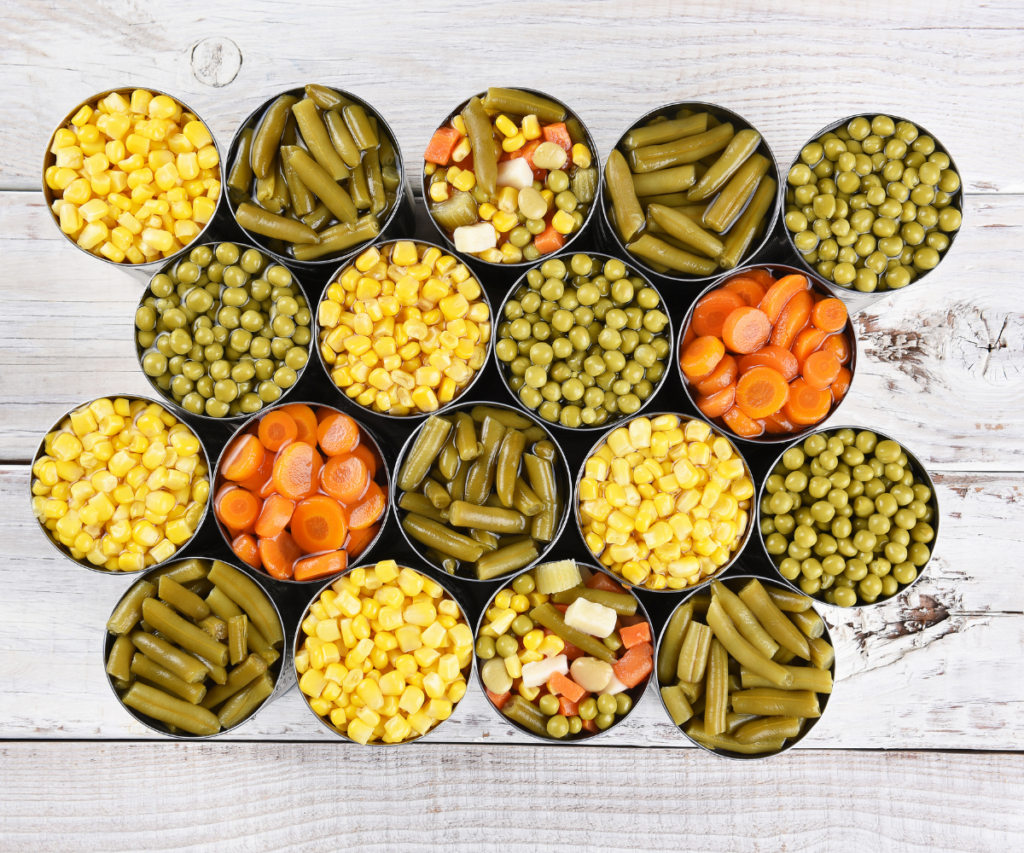 8. Maple Syrup
Syrup can be a great addition to a plethora of different foods. From baked beans to oatmeal, the use of maple syrup in your food is endless.
Lasting up to a year, maple syrup is a good choice for stocking up for emergencies or taking on long camping trips.
9. Granola Bars
Granola bars last for a long time, up to 6 months, and the best part is that granola parts make for a delicious snack! Many different flavors exist, including nut-free granola bars for those with allergies.
These treats are perfect for a camping trip or to have in an emergency. Grabbing some with nuts in them will also give your body a boost of protein!
10. Water Bottle
Water bottles are a must-have for emergencies and camping trips. Storms and floods can cause the local drinking water supply to become contaminated and polluted.
Having fresh water for you and your family to keep dehydrated is highly recommended.
Cold water should be run through a water filtration system before drinking if you are in the wild. Hot water that's boiled should be fine and free of any germs or harmful bacteria.
11. Trail Mix
Trail mixes are a great addition to your camping list, and the best thing is that they don't require refrigeration.
Long-lasting and tasty, trail mixes are full of healthy dehydrated fruit, nuts, and seeds. Eating dried fruit will keep your body full for longer than junk food.
12. Tortilla Chips
Tortilla chips are great quick snacks that can remain delicious anywhere without a fridge.
Eating tortilla chips with a jar of salsa is a nice snack but they can be used as a base for many meals. Adding a can of pre-made chili and cheese to the top for nachos or using them as a scoop if you're without a spoon is a fun addition to your camping adventure.
You can do the same with pulled pork or just refried beans, too.
13. Powdered Milk
Powdered milk is an excellent addition to any camping trip or emergency storage. Able to last an astonishing ten years, powdered milk offers many benefits and opens up a whole lot of choices when it comes to food.
Adding powdered milk to cereal in the morning will be your most important meal of the day in your stomach and ready for the day.
Standard liquid milk will only last a day or two outside of the fridge, so powdered milk is the go-to choice for campers.
14. Beans
Canned beans can last years without being refrigerated. Green beans tend to last a couple of days max outside of the fridge, and black beans only a couple of hours.
Many campers, preppers, and those keeping extra in their house in case of emergencies usually love canned beans. A can opener will come in handy if they don't have a pop-top.
15. Pancake Mix
Pancakes are an easy breakfast idea that the whole family will enjoy.
With some maple syrup, pancakes can be made simpler with a couple of other ingredients, including melted almond butter.
Pancake mix is usually inexpensive and many only require water to make. It's a winning meal whether you are camping or are using a camping stove during a snowstorm.
Pancake mix can last up to 12 months and doesn't require any refrigeration.
16. Chocolate Chips
Chocolate chips are incredibly yummy and have a surprisingly long shelf life. You can keep chocolate chips for up to 4 months without losing their quality taste.
Chocolate chips are a great addition to so many things and are a nice sweet treat.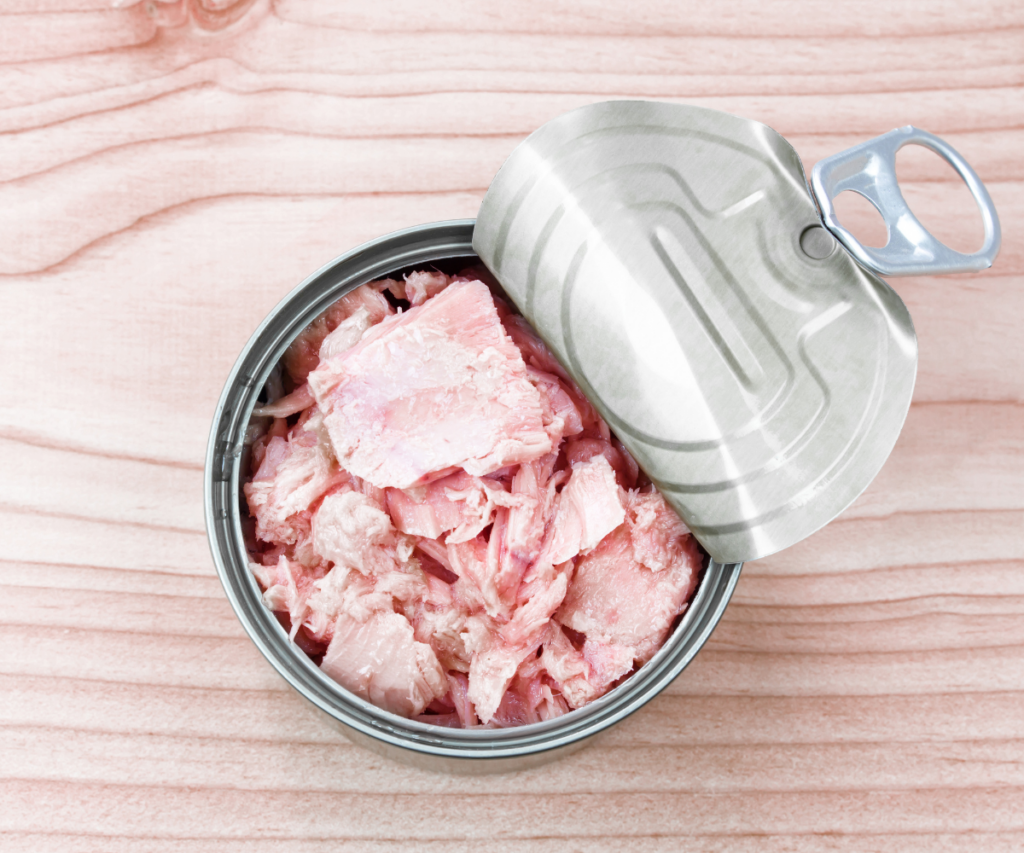 17. Can of Tuna
Tuna has a plethora of health benefits, with high levels of omega-3 fatty acids that can help reduce LDL cholesterol.
Tuna cans have an excellent shelf-life of 3 to 5 years, so you can stock up on a few cans and not have to worry about them going bad.
Eat it with mayo on sandwiches, in a pasta salad, or right out of the can!
Have a manual can opener handy if your tuna doesn't have a pop-top.
18. Pumpkin Seeds
Pumpkin seeds can be kept in an airtight container for several months without having to place them in a fridge.
If you are looking for non-refrigerated dinner ideas, pumpkin seeds can help you create delicious recipes and delicious meals.
19. Sugar
Whether it's white sugar or brown, having a little sugar can improve your quality of life and add sweetness to your foods.
White sugar will last a long time on the shelf and can be added to oats or combined with cinnamon to bring boring toast to life.
Brown sugar can help bring your camping food ideas to life. Add brown sugar to many different recipes or your cup of coffee in the morning.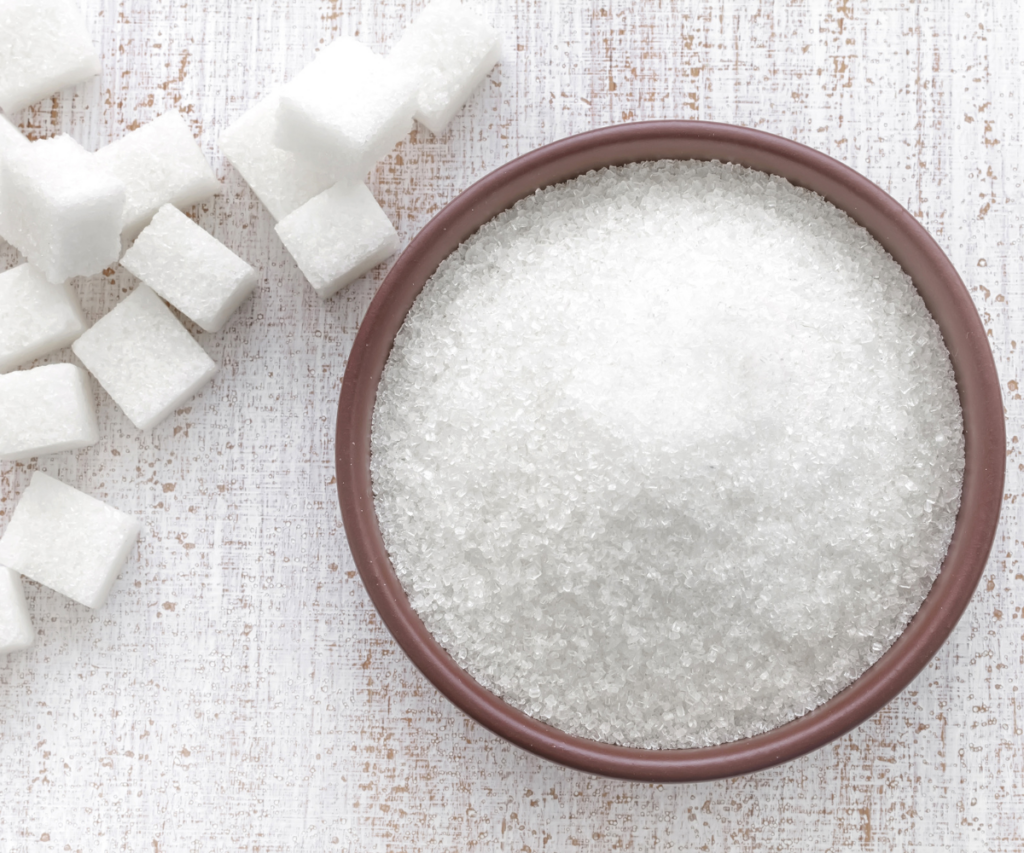 20. Potato Chips
Potato chips are a great idea and an easy option for camping. Coming in many different flavors, potato chips aren't exactly healthy fresh food but a nice snack to enjoy next to an open flame with the family.
They also offer a tasty side to any sandwich, burger, or hot dog.
21. Bread
Bread can be used for many different dishes and snacks. Kept in a cool dark place, bread should last a few days on your camping trip without needing an ice pack or portable fridge.
Make sandwiches or toast slices over the fire; bread will fill you and your family's stomachs and get you ready for a day outdoors.
22. Cereal
Apple jacks, Frozen Flakes, Kellogg's, Lucky Charms, Raisin Bran, and the list goes on. Cereals come in all shapes and sizes, some healthier than others.
Eating cereal on a camping trip is a great way to start your day. Powdered milk can be used for your cereal. Just remember to pack your spoon!
It's also a filling breakfast or snack in an emergency. Powdered milk is not the tastiest but will work well for cereal in an emergency situation.
23. Pasta
Pasta is very versatile in all meals you can have, including many non-refrigerated dinner ideas. Lasting up to a few months without being stored in the fridge, pasta can be used to make a salad or mixed in a pot with many other ingredients for a warm and tasty meal.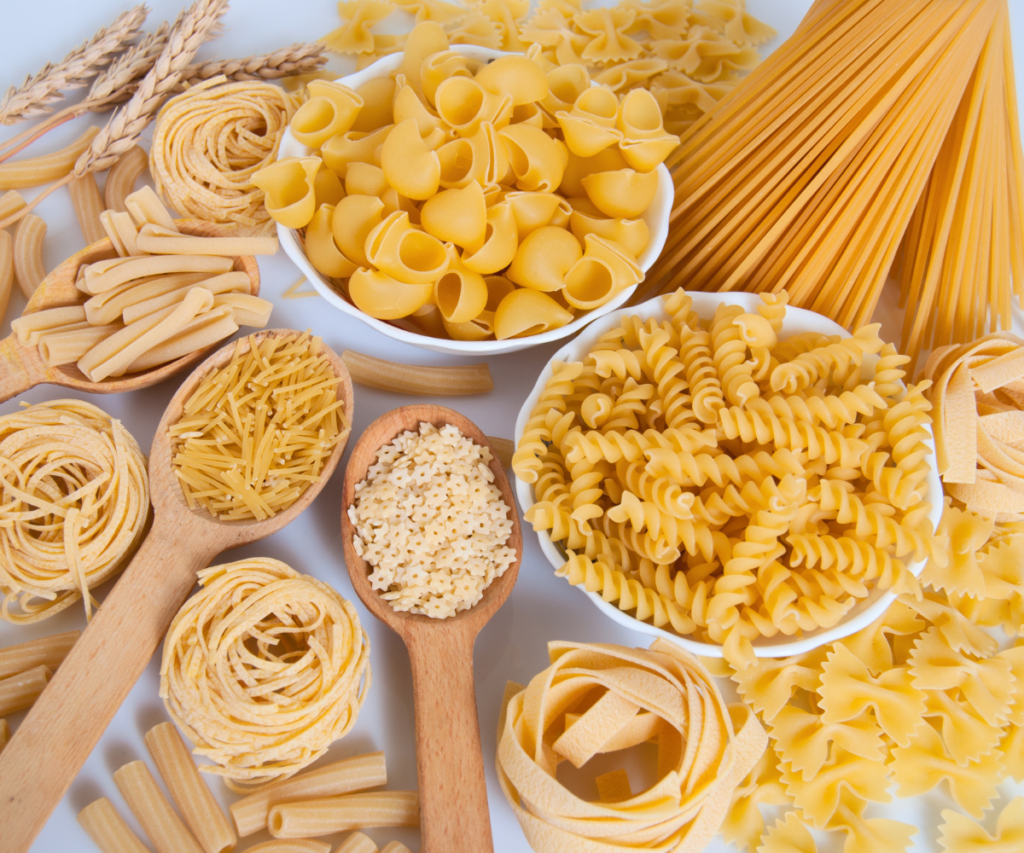 24. Oatmeal
Eating oatmeal has been linked to many health benefits, and it's a great meal to start your day. Add powdered milk, water, and brown sugar if you wish. Oatmeal can last up to 2 years if kept away from heat and moisture.
25. Popcorn
Enjoying tasty popcorn over a campfire with your family and friends is a wholesome experience. Popcorn is not only delicious but long-lasting.
Keep the popcorn in a cool, dry place; it can keep its moisture and freshness for up to 12 months.
Final Thoughts On Cheap Non-Refrigerated Ideas For Camping and Emergencies
While camping and dealing with emergencies can be difficult and require planning, incorporating non-refrigerated foods into your diet can make the process a lot simpler.
There are so many options available that everyone can find something to enjoy. With such a wide variety of options, you're sure to never get bored of cheap non-refrigerated ideas for camping and emergencies.
Not only will these ideas save money, but they'll also help keep you healthy while avoiding unneeded trips to the store. With the knowledge gained from this blog post, you should have no problem creating budget-friendly meals.
So, the next time you need some no-fuss snacks or meals in an emergency situation, look back on this post for some tried-and-true cheap non-refrigerated options that won't take up much space.
Ultimately, you'll be able to make life on the road or during an emergency a lot easier