Halloween is a time when teens can let their creative juices flow. They can enjoy many different activities, from carving pumpkins to making costumes. You can help your teen plan a party or simply provide some ideas for fun Halloween activities for teens.
Murder Mystery Party
Are you looking for a fun and unique way to entertain your teen's friends? Why not host a murder mystery party? Murder mystery parties are a great way to get teenagers involved.
The first step in hosting a successful murder mystery party is to plan your party. You will need to decide on a date, time, and location for your party. You will also need to decide on a murderer and a theme. Some popular themes include:
Who killed the black widow?
Murder at the casino
Clue
After deciding on a theme, purchase or create invitations, decorations, food, and drinks that match your theme.
The game will last for about 2 hours. During the game, players will move around the room and interact with other players to figure out who killed the victim.
You can also find a Murder mystery kit here.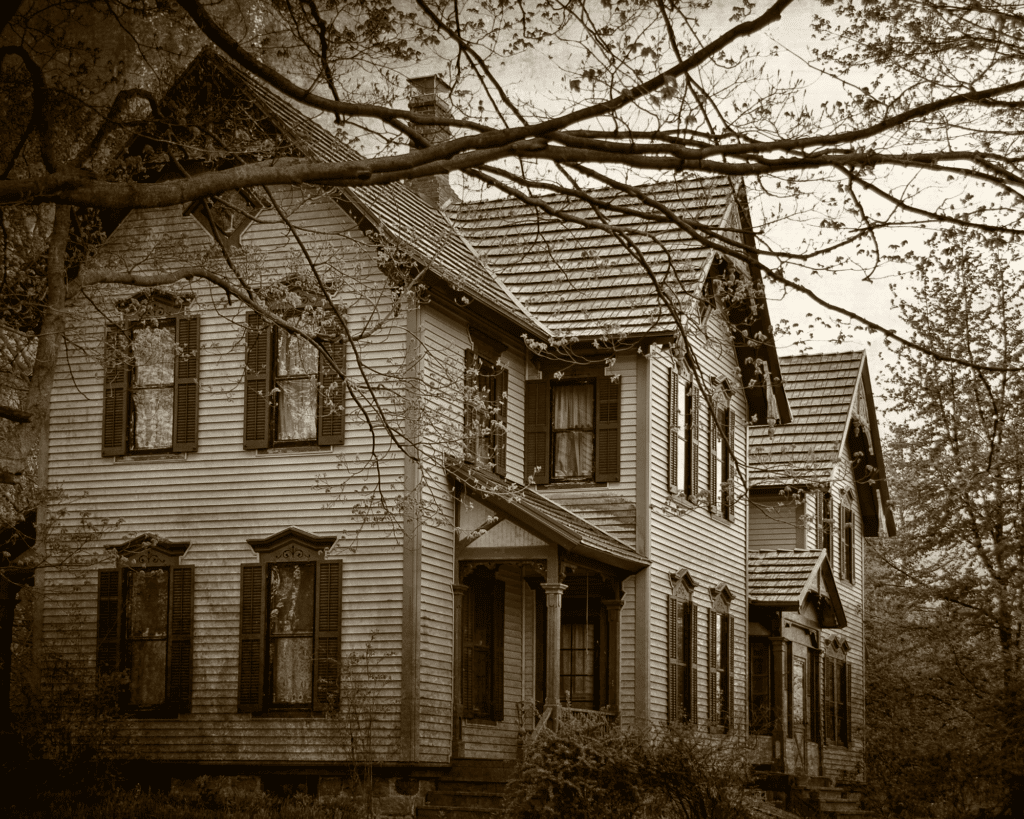 Haunted House
Looking for some fun ideas to keep your teens entertained this Halloween season? Why not set up a haunted house right in your own home?
With some imagination (and maybe a trip to the local party store), you can turn your living room, basement, or garage into a spooky haunted house perfect for a party or a fun night. Here are five great ideas
1. Spooky Sounds.
Nothing sets the mood for a haunted house like some eerie music or creepy sound effects. You can find plenty of both online or at your local Halloween store.
2. Fog Machine and black light.
A must-have for any good haunted house! Add an extra layer of eeriness by having fog drift from under doors and around corners.
3. Spider webs.
Fake spider webs are another easy way to transform your home into a spooky haunted house. Drape them over furniture, hang them from the ceiling, or stretch them across doorways and windows.
4. Halloween decorations.
Of course, no haunted house would be complete without some Halloween decorations! Large and mini pumpkins, bats, black cats, and skeletons are all classic choices that are sure to add some scares. Orange and black balloons and steamers are great ideas too!
Escape Room
If you're looking for unique and fun Halloween activities for teens this year, look no further than an escape room party! Teenagers love puzzles and challenges, so an escape room is a perfect way to let them use their brains and have a spooky good time.
There are many ways that you can create an escape room experience at home with little to no cost.
A great way to start is by visiting your local library or thrift store for some used books that can serve as part of the decorations and setting for your room.
You can also create puzzles using riddles, word searches, or other online resources.
Since it is Halloween, you'll want to ensure your escape room has a spooky theme! We recommend using classic horror movies as inspiration for your decorations and puzzles.
For example, if you're a fan of Hitchcock films, you could decorate your room like the Bates Motel from Psycho and include puzzles that reference other Hitchcock films.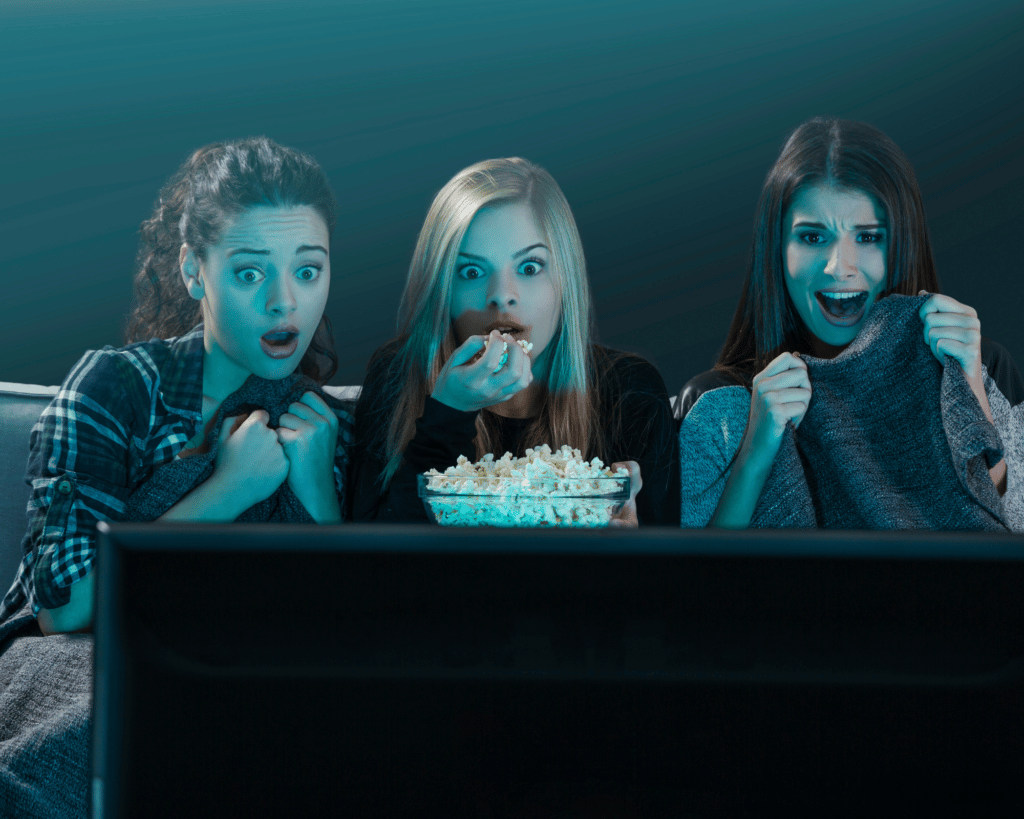 Movie Marathon
Time to get the popcorn popping and the candy bowl filled for a marathon of spooky movies. Look no further if you're looking for inspiration for your teen's party this Halloween.
Night of the Living Dead (1968) – George A. Romero's classic zombie flick is sure to get everyone's hearts racing.
The Exorcist (1973) – William Friedkin's horror masterpiece is still one of the most chilling films ever made.
Halloween (1978) – John Carpenter's classic slasher film is a must-watch for any genre fan.
A Nightmare on Elm Street (1984) – Wes Craven's nightmare-inducing tale about Freddy Krueger is not for the faint of heart.
Scream (1996) – Wes Craven's tongue-in-cheek take on the slasher genre is a scary good time.
Blair Witch Project(1999) – Daniel Myrick and Eduardo Sanchez's found footage classic is still one of the most influential horror films ever made.
Whether you're looking for a classic horror film or something a little more recent, these Halloween movies are sure to please. So pop some popcorn, grab candy, and settle for a marathon of scares!
Go On A Ghost Tour
A ghost tour is perfect for getting your teen out of the house and into the Halloween spirit. Here's everything you need to know to get started.
A ghost tour is a guided tour of a local haunted area. Many tours are conducted in historic buildings or neighborhoods known for their ghost sightings.
Tours typically last between 1-2 hours and usually occur at night. Some tours even offer transportation to and from the tour site, so ask about that when booking.
Halloween Scavenger Hunt
Are you trying to create a fun game for your teenager this Halloween? A spooky scavenger hunt is a perfect way to get them out of the house and into the holiday spirit! Here's everything you need to get started.
To put together a successful scavenger hunt, you'll need a few things:
A list of clues. These can be riddles, trivia questions, or anything else that will lead your teens from one location to the next.
Prizes. Make sure to hide some goodies along the way—candy, small toys, gift cards, etc. will all do the trick!
A timer. This is optional, but if you want to make things more challenging, you can set a time limit for the entire scavenger hunt.
A camera. This isn't essential, but it can be fun to document the event with photos later on!
Create your list of clues and determine where you will hide them around your home or neighborhood. Then, set a timer (if desired) and let your teens loose! They'll have a blast racing from one location to the next in search of prizes.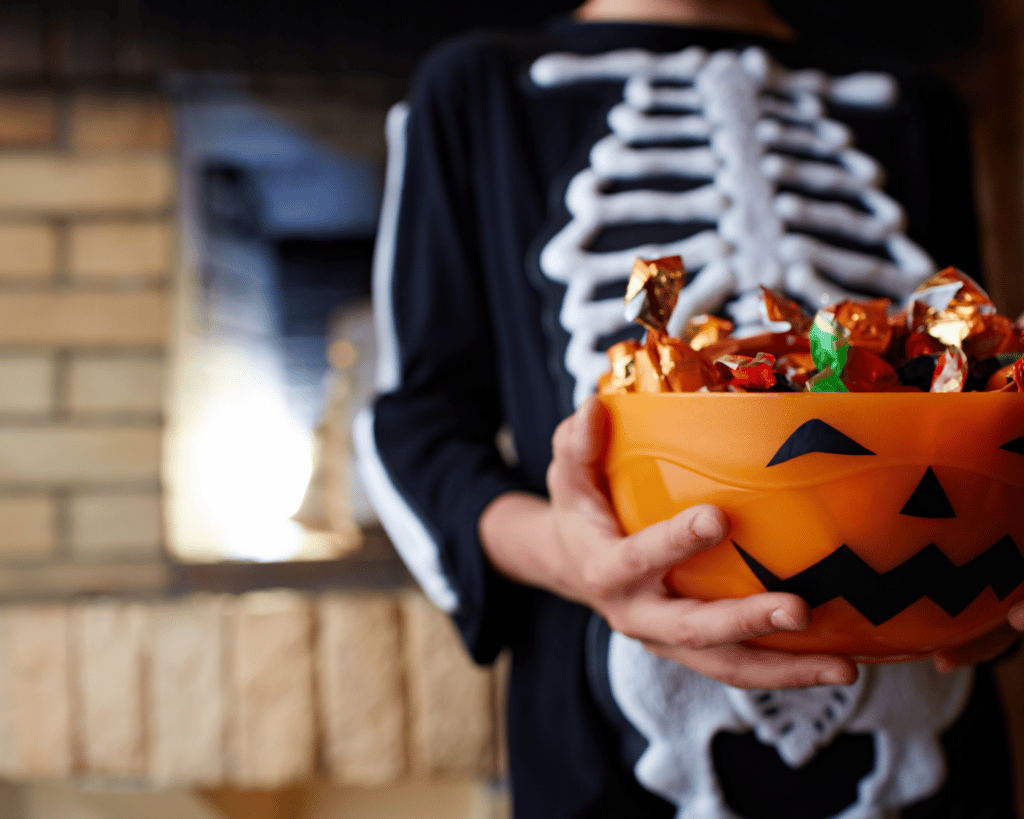 Dress Up And Hand Out Candy
As a parent, you may wonder how to make Halloween fun for your teen. They're too old to go trick-or-treating, but they're not quite ready for the big Halloween parties either.
Your teen dresses up in their favorite costume (bonus points if it's homemade!) and hands out candy at their house (or the busiest house out of all the friends).
Many areas sponsor a trunk or treat activity for kids. Decorating the trunk of a car and handing out treats is a safe and fun way for your teen to volunteer in their community.
Not only is this activity more fun for your teen than sitting at home handing out candy to trick-or-treaters, but it's also a great way to interact with the community.
Take Littles Trick Or Treating.
Halloween is a spooky time of year. The cool weather, the falling leaves, and the candy. Lots and lots of candy.
You want your kids to have the best Halloween possible as a parent. But what if you let your teen and some friends take the little ones trick-or-treating this year?
You could either pay them monetarily, or they could get 15% of all candy collected.
Pumpkin Carving Contest
Fall is in the air, which can only mean one thing—it's time to start planning for the annual pumpkin carving contest party!
This year, ditch the same old games and activities and try something new to keep your teens entertained.
The first step in throwing a successful pumpkin carving contest is to choose the right pumpkins.
Once you have your pumpkins, it's time to start setting up the contest area. If you have a large backyard, you can set up a carving station for each team of teens.
Regarding supplies, you'll need a few essential carving tools for each teen (small saws, knives, and scoops) and some extra tools for complex designs (toothpicks, etching tools, etc.).
You'll also want to have plenty of paper towels and garbage bags on hand for cleanup.
To keep things fair, we recommend having each teen vote for their favorite pumpkin in each category (funniest, scariest, most creative, etc.).
You can also ask friends or family members not participating in the contest to serve as judges.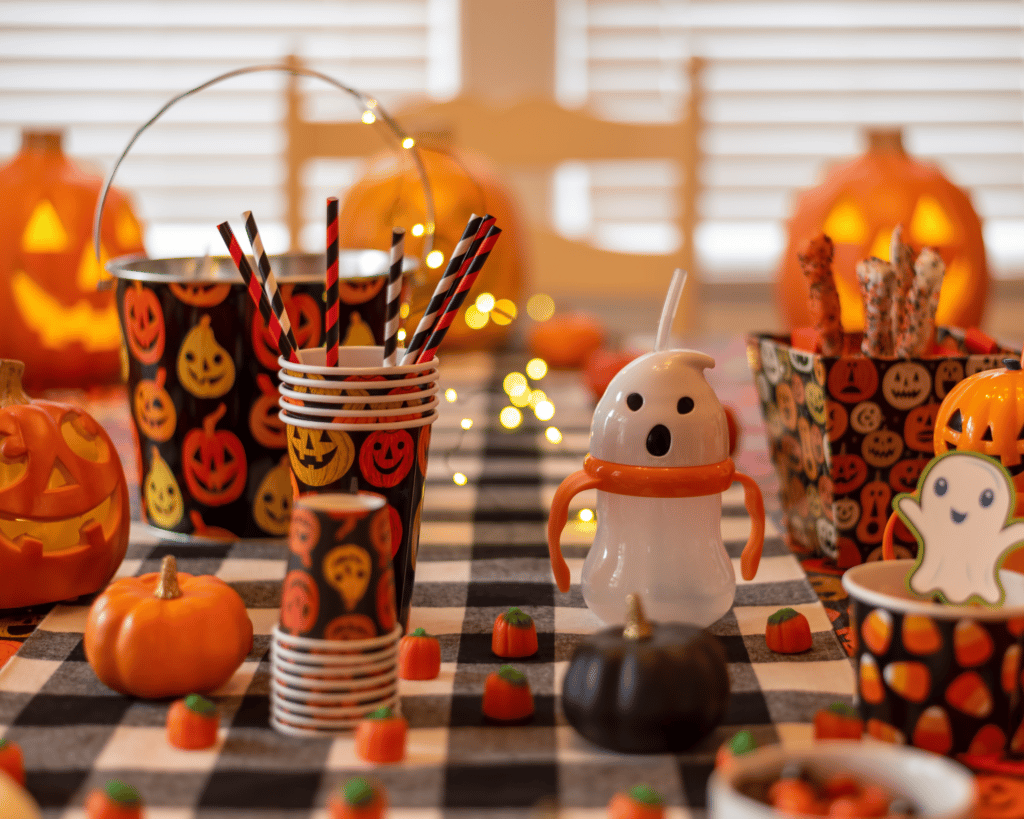 Have A Candy-Tasting Party
With so many different types of candy on the market, it can be hard to know where to start—here are some tips for throwing the ultimate candy-tasting Halloween activities for teens and their friends.
1. Choose a variety of candies. When it comes to candy tasting, variety is critical. Choose a mix of chocolate, gummy, and hard candies.
2. Unwrap candies and set them on a paper plate.
3. Give each contestant a printout to guess what each candy is, vote on their favorite, and distinguish whether it's name brand or generic.
Corn Maze Races
If you're looking for a fun and festive activity with your teen and their friends this fall, look no further than corn maze races.
Head to a local corn maze or set up a maze using corn stalks and hay bails in your yard.
The game's object is for each team to navigate the corn maze as quickly as possible. The team that completes the maze in the shortest amount of time is the winner!
As an added challenge, you can also give each team a list of items they need to find while making their way through the maze. The first team to locate everything and make it out of the maze wins!
Host A Costume Party
One thing that all teenagers have in common is that they love a good party. So, if you're looking for a way to distract your teen from their teenage antics this Halloween, why not throw them a costume party?
Make it Scary. You wouldn't throw a birthday party without decorations, so why would you throw a Halloween party without them?
Get your teen involved in the decorating process and develop a theme for the party. Then go all out with spooky decorations.
Think skeletons, spiders, cobwebs, and pumpkins galore! Remember, the scarier, the better.
Plan Some Spooky Activities
No Halloween party is complete without some spooky activities planned. A few popular options include apple bobbing, charades with a frightful twist, or mummy wrapping.
It's no secret that teenagers love food. So, don't skimp on the snacks when planning your Halloween theme party menu!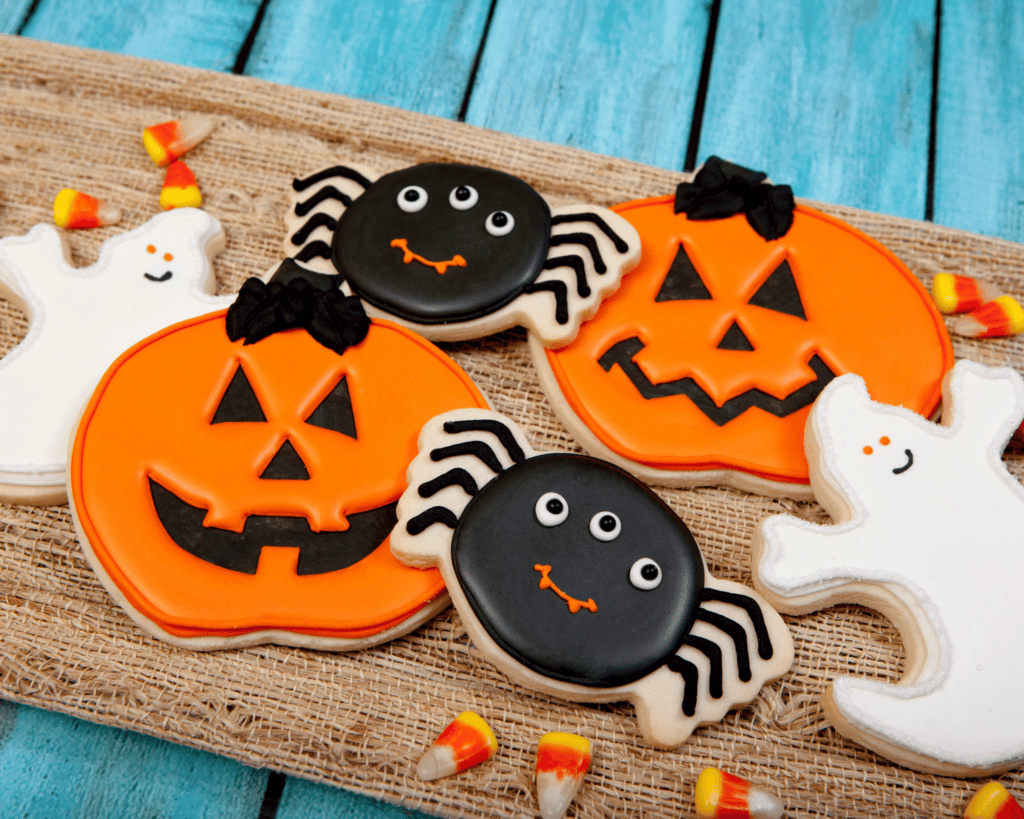 The Great Halloween Cook-Off!
Are you trying to come up with a fun activity with your teen this Halloween? Why not invite some friends and bake some spooky treats?
1. Mummy Dogs – All you need for these cute little mummy dogs are hot dogs, pre-made croissant dough, and some mustard or ketchup for the eyes.
Simply wrap the hot dogs in strips of dough, leaving a little bit uncovered for the face, and bake according to the croissant package instructions. Once they're out of the oven, add the mustard or ketchup eyes and serve!
2. Spiderweb Cupcakes – Start with a batch of your favorite cupcakes, whether store-bought or homemade. Once they're all baked and cooled, frost them with vanilla buttercream icing.
Then, using a piping bag fitted with a small star tip, narrow pipe spirals starting from the center of each cupcake and working your way outwards. Once you've gone all the way around, take a toothpick and drag it from the center outward, making sure to touch each spiral as you go.
This will give your cupcakes that signature spiderweb look! Add some plastic spiders on top, and voila – perfect Halloween cupcakes!
3. Ghost Brownies – These hauntingly delicious ghost brownies are easy to make and are sure to be a hit for kids and adults alike.
Start by baking a batch of brownies in a 9×13 inch pan according to the recipe or package instructions. Once they're out of the oven and cooled completely, cut them into nine even squares.
Next, melt white chocolate chips in a microwave-safe bowl or a double boiler. Dip the top half of each brownie square into the melted chocolate to resemble a ghost's head, then place it on a sheet of wax paper or parchment paper to harden.
Use either more melted white chocolate or black decorating gel for the eyes and mouth.
4. Candy Corn Bark – This adorable candy corn bark is easy to make and only requires three ingredients: white chocolate chips, candy corn, and pretzels!
Simply melt the white chocolate in a microwave-safe bowl or a double boiler set over simmering water. Once it's melted and smooth, spread it onto a large sheet of wax or parchment paper using an offset spatula.
Next, evenly sprinkle on the candy corn and pretzels, pressing them down slightly so they stick to the chocolate. Allow everything to set completely before breaking into pieces and enjoying!
Tell Scary Stories Around A Bonfire
If you're looking for a way to get your teenager off their screens this Halloween, throw a bonfire and scary stories party. It's the perfect way to get them to socialize with their friends in a safe and fun environment.
What You'll Need
To throw a bonfire and scary stories party for teens, you'll need the following items:
A bonfire pit: If you don't have one in your backyard, you can usually rent them from your local parks and recreation department. Just be sure to follow all fire safety regulations.
Wood for the fire: You'll need enough wood to keep the fire going for several hours.
Marshmallows and sticks: For roasting marshmallows, of course!
Ghost stories: You can find plenty of these online or in books. Just be sure to choose appropriate for your teenager's age group.
Spooky music: This will help set the mood for your party. Look for a Halloween-themed playlist on Spotify, or create your own.
Snacks and drinks: Don't forget to have snacks and drinks on hand for your guests. Halloween candy, cookies, and punch are always popular options.
Pumpkin Paint And Sip
A paint and sip party is what it sounds like – a party where guests can drink and paint simultaneously! All you need to provide is the space, some painting supplies, and some drinks and snacks.
Many local craft stores or painting studios offer classes where you can learn how to paint simple Halloween-themed canvases. Or, if you're feeling crafty, make your template by watching Youtube videos.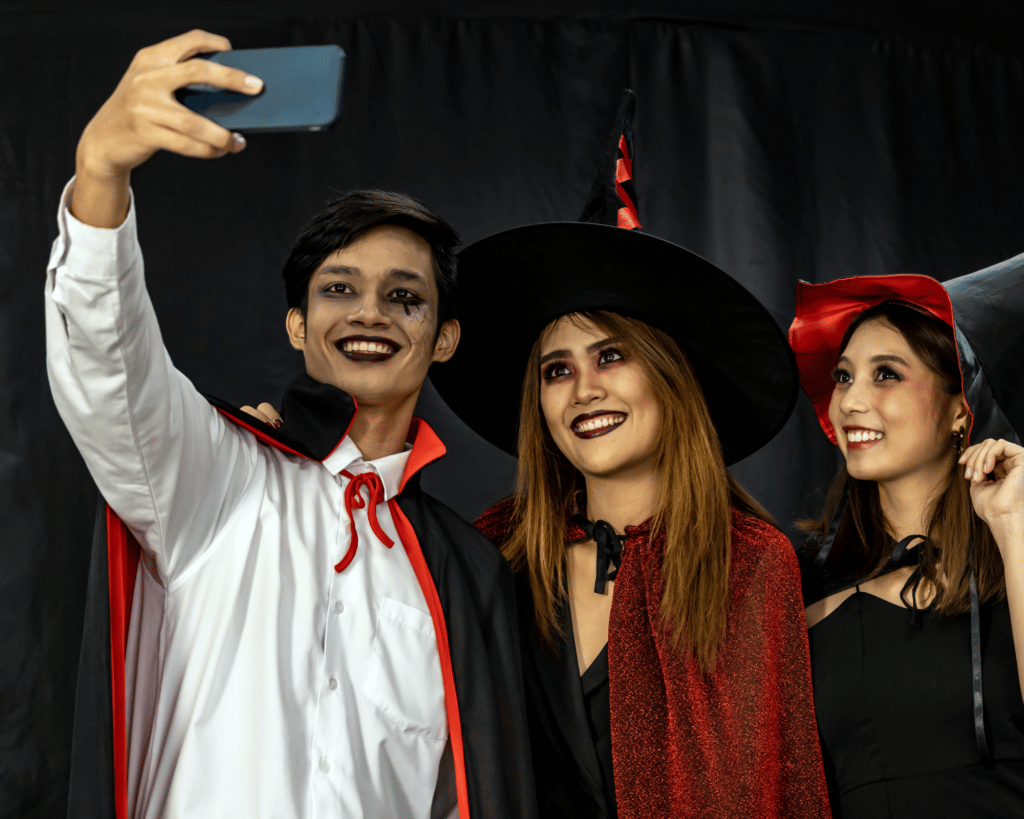 Fall Halloween Games
Halloween is the perfect opportunity to get together with friends and family and have some spooky fun. If you're looking for ideas for Halloween games that will be a hit with your teenager, here are some of the best Halloween activities for teens that are sure to get them into the Halloween spirit.
1. Apple on a Spoon Race
This classic relay race is given a Halloween twist by using apples instead of balls, making it a great game for younger kids and older kids. Balance an apple on a spoon and race to the finish line without dropping it. The first team to finish wins!
2. Scarecrow Toss
For this game, you'll need some straw, a few old clothes, and large rings (made of wire coat hangers or hula hoops. Stuff the clothes with straw to create a scarecrow, then set it up in the middle of the room. Players take turns tossing the ring over the scarecrow from a distance. Whoever can catch the scarecrow in the net three times in a row wins!
3. Pumpkin Bowling
Set up water bottles or plastic bowling pins at one end of the room, then bowl balls made out of wadded-up newspapers towards them. Whoever can knock down all of the pins in one turn wins! This one is great for smaller groups.
4. Mummy Wrap Relay Race
Divide players into two teams and give each group a toilet paper roll. One player from each team must wrap their partner up like a mummy, then race to the finish line without unraveling. The first team to cross the finish line wins!
Truth Or Scare
Halloween is fun for all, but it can be amusing for teens. They dress up in costumes, go to parties, and generally have a good time.
But what if you're looking for something a little different this year? Something that will get them talking and laughing? Look no further than our Halloween truth or scare activity. It's a spooky spin on a classic game. 
Teens can play in pairs or groups. To play, all you need is a group of willing participants and a few pieces of candy. (The candy is optional, but let's be honest, what's Halloween without candy?)
The truths can be anything from embarrassing moments to secret crushes to opinions on controversial topics.
As long as everyone is comfortable with the question, anything goes! The dares can be anything from eating weird, scary foods to singing the theme to The Adams Family in a silly voice.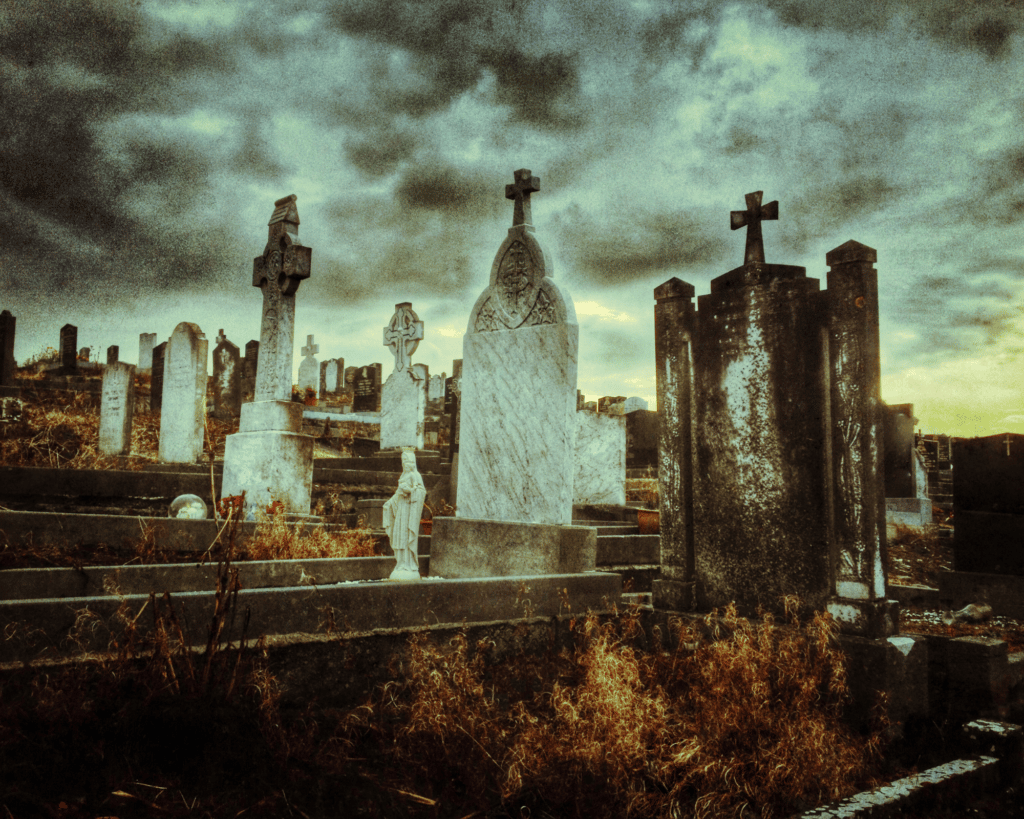 Visit A Cemetery
Take your teenager and their friends to visit a local cemetery! While this may sound morbid, it can be a very enriching and educational experience.
Before heading out, map out which cemetery you'll visit and plan your route accordingly. You'll want to stay on the main path as much as possible to avoid getting lost and keep an eye out for any areas that may be off-limits.
Dress Appropriately
Since you'll be spending time outdoors, be sure to dress warmly! Wear layers that you can easily remove if you feel too hot and closed-toe shoes in case you step on anything sharp. You'll also want to bring a flashlight to see where you're going.
Respect the Gravesites
While it's natural to feel curious about the buried people in the cemetery, it's important to remember that these are real people with real families who are grieving their loss. So please be respectful of the gravesites and refrain from walking on them or moving any flowers or decorations.
Pumpkin Or Sunflower Patch Photoshoot
If you're looking for something unique and festive, why not consider a pumpkin or sunflower patch photo shoot? Not only will your teens have a blast, but they'll also have some great photos to show off to their friends.
The first step is to choose the right pumpkin or sunflower patch. You'll want to find a location with plenty of greenery and good lighting. Avoid patches that are too crowded or too open.
Now it's time for teens to have fun and get creative with their poses. If they're feeling stuck, here are a few ideas to get them started:
– Lying down in the flowers
– Sitting in a pumpkin patch
– Holding a sunflower
– Wearing Halloween costumes
– Making funny faces
Create Your Own Blair WitchProject
If you're looking for fun and creative Halloween activities for teens this year, look no further than your backyard! With creativity, you can transform your home into a horror movie set – complete with a spooky Blair Witch-style narrative. Here's everything you need to know to get started.
What You'll Need:
A video camera or smartphone with video capabilities
A tripod (optional but recommended)
Actors! Make sure to cast teens who are up for a challenge and won't get too scared while filming
Props (more on this below)
A willingness to be creative and have fun!
For your Blair Witch project, you'll need to choose a location that's suitably creepy and isolated. If you have a large backyard, that could work perfectly.
If not, see if there's an abandoned house or building nearby that you could use with permission. Once you've found the perfect spot, it's time to start filming.
Pinata With Teen-Type Prizes
A Halloween pinata party is an excellent activity for teens because it's both festive and interactive. Plus, you can fill the pinata with fun prizes that your teen will love.
The game's object is simple: each player takes turns swinging at the pinata until it breaks open and spills its goodies everywhere.
The player who grabs the most goodies wins! Once the pinata has been broken open and a timer set, all players are allowed to grab as much candy and loot as they can carry before the timer goes off.
Spider Web Obstacle Course
If you're looking for a fun activity to keep your guests entertained, why not set up a spider web obstacle course?
You'll need to gather some supplies. You can use string or a fishing line for the spider webs. You can get creative and use whatever you have around the house for the obstacles.
Boxes, furniture, and even repurposed laundry baskets can be an obstacle! Just be sure to provide a clear path for your guests to follow.
Set up the course. Create a path through your yard or basement using tape or chalk. Then, begin setting up your obstacles along the route.
Use string or fishing line to create a web between each obstacle. Ensure the webs are tight and secure, so they don't come down during the course!
Once everything is in place, it's time to add the spiders!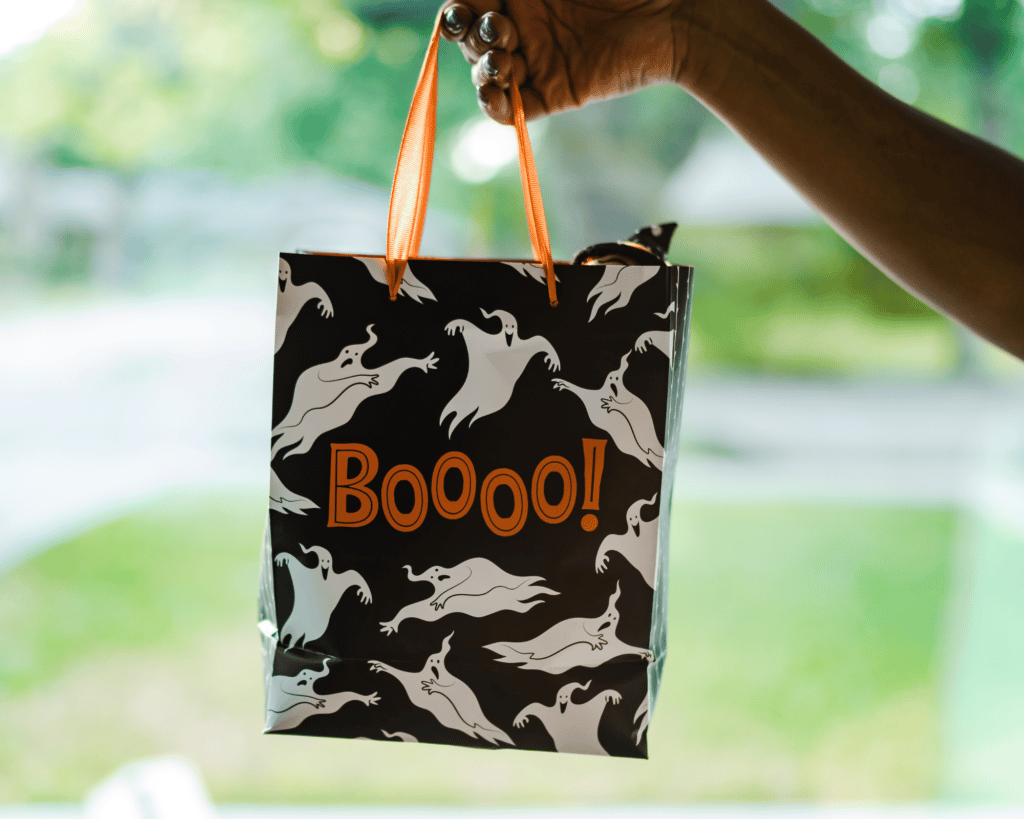 "BOO" Your Friends.
Booing your friends is a fun, harmless way to get into the Halloween spirit! All you need to do is anonymously leave a small treat or decoration at their door, along with a note letting them know they've been "booed."
The best part about Boo'ing your friends is that it's anonymous – you don't have to put your name on the note or the treats! That makes it extra fun and sneaky. To pull off the perfect boo, just follow these simple tips:
– Keep it small. You don't want to overwhelm your friend with too much stuff. A few pieces of candy or a couple of cute Halloween decorations are all you need.
– Make it personal. If you know your friend has a favorite candy or decoration, go with that! They'll be sure to appreciate the thoughtfulness.
– Timing is everything. Deliver your boo early enough in the day that they'll see it when they get home from school or work. That way, they can enjoy it all evening long!
Deadly Wink Game
Halloween is an excellent time for your teen to get together with friends and family, and The Deadly Wink game is an ideal activity for groups of teens.
Play the game with at least six people, but the more, the merrier! One designated person will be the "killer," and the rest of the players will be victims.
The killer begins by winking at one of the victims (hence the game's name). Once the victim has been winked at, they have 10 seconds to remove themselves from the room. They're out of the game if they don't make it out in time.
The game continues until only one player remains, at which point that player becomes the killer in the next round.
The remaining players must then try to figure out who the killer is. They can do this by asking yes or no questions, but they have to be careful—if they accuse the wrong person, they're also out!
Fear Factor
The time of year when ghosts, goblins, and ghouls come out to play. If you're looking for Halloween activities for teens that will scare the bejeezus out of them, look no further than this fear factor game.
This game is sure to get their blood pumping and their adrenaline flowing.
For this game, you will need a few willing participants (aka your teens) to divide up into teams, some spooky Halloween music, and a few prizes.
The game's goal is to complete as many tasks as possible within the allotted time. The ideas include:
Eating a hot pepper.
Touching a tombstone.
Sticking your hand into something while blindfolding and guessing what it is.
You can be as creative as you want with this.
Create Candy Wreaths
Not only are candy wreaths a fun and festive way to decorate for Halloween, but they're also an excellent activity for kids of all ages. And what's more, they're pretty easy to make! If you're looking for something that will keep your teens entertained (and sweet tooths satisfied), look no further than this candy wreath tutorial.
What You'll Need
-A foam wreath form (available at any craft store)
-Gumdrops
-Candy corn
-Miniature candy bars
-Ribbon
-Glue (a hot glue gun works best)
-Scissors
Start by attaching the biggest pieces of candy around the outer edge of the wreath form. You can do this by either using a glue gun or placing a small drop of glue on each gumdrop. Next, fill the gaps with small candies like gumdrops or candy corn.
Attach a ribbon around the middle of the wreath using your glue gun or a small drop of glue. After Halloween is over, all the wrapped candy can be eaten!
Go On A Haunted Hayride
As a mom, you want your teenager to have a great time on Halloween – but you also want them to be safe.
A haunted hayride is a perfect activity to give them a good scare while keeping them under your watchful eye.
Here are the top 3 reasons why a haunted hayride should be at the top of your Halloween activities for teens.
1. It's a Group Activity
You can breathe a sigh of relief knowing that your teen will not be out roaming the streets on Halloween night. A haunted hayride is a great group activity that will allow them to enjoy the holiday with their friends. Plus, there will be plenty of other parents around should anything happen.
2. It's supervised
A haunted hayride is also supervised – so you can rest assured that your teen is in good hands. There will be plenty of adults around to ensure everyone behaves and that no one gets too scared.
3. It's safe
A haunted hayride is much safer than most other Halloween activities for teens. There are no dark corners for teens to wander off into, and all of the props are securely in place.
You can relax and enjoy the ride knowing that your teen is safe and sound.
Create A Halloween-Themed Cornhole Tournament
A Halloween cornhole tournament is a great way to keep teens busy and entertained during this spooky season! You need a corn hole set, some players, and some prizes, and you're good to go.
Each team will take turns throwing their bags at the cornhole board to score points.
One point is awarded for each bag that lands on the board, and three points are awarded for each bag that goes into the hole.
The team with the most points at the end of the allotted time (usually 20-30 minutes) wins the game!
Final Thoughts On Wicked Fun Party Games and Scary Halloween Activities For Teens
Halloween is a fun time for teens to express their creativity. They can enjoy many different activities, from carving pumpkins to making costumes. You can help your teen plan a party or provide some ideas for fun Halloween activities for teens.