I imagine you have thought about those gifts for your frugal-minded friend or family member, and you're just not sure what to get them. I find as I get older, I don't need stuff. And being the self-proclaimed semi minimalist that I am, I don't want any said stuff.
However, what I do like are things that are investments. Gifts that will save me money later or experiences that I can enjoy with the people I love.
So I came up with a great list of items I either have or would want to help you out when it comes to buying gifts for those frugal-minded friends and family in your life.
Frugal Gifts For The Kitchen
1. A good chef's knife. This chef's knife has over 400 5-star ratings on Amazon. I know so many of us frugal cooks who don't want to invest in a good knife. This would be such a beautiful gift for someone who loves to cook (or NEEDS to cook).
2. To go along with the above, a sharpening stone and a decent wooden cutting board with the food-grade mineral oil to care for it would be an excellent addition.
3. A popcorn popper for the stovetop and gourmet popcorn – you know the kind – the one that doesn't leave behind the shell things that get stuck in your teeth. My friend Chris just got one of these, and his wife Rita said that they ate popcorn every day for days – sometimes multiple meals.
4. A Water filter pitcher or system. This would save us frugal from drinking chlorinated tap water. Because you know we ain't buyin' no bottled water. Better for us and better for our health, too.
5. Kitchen storage containers. These glass dishes are fantastic for a frugal kitchen. You are no longer buying these disposable plastic containers that melt in the microwave.
These are better for your health and better for the environment, which is a side perk to being frugal. I would love to change over to these locking lids from Pyrex.
6. A reusable sprayer for oil is a handy gift. Those throw away sprayers are not cheap, and the quality of the oil is sketchy. Why not get that practical and environmentally friendly friend a refillable oil sprayer?
7. A Spatula designed for cleaning out jars– every last bit – is a fun gift for a frugal (and maybe cheap) friend. How fun would it be to tease them a little with this gift? I am sure they would love it, too!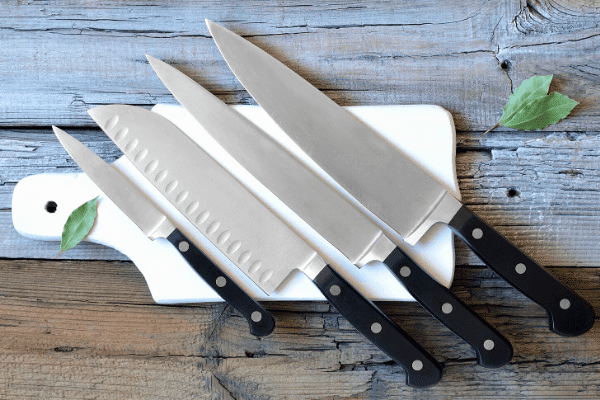 Reusable Gifts For The Intentional Person In Your Life
8. A fancy rechargeable toothbrush could save many pennies within the year. Do you know that you are supposed to replace your toothbrush four times a year? They are not cheap (if you don't want to coupon). Adding one of these to your "gifts for frugal friends" list would be an excellent choice. Don't even need those rechargeable batteries!
9. To go along with the toothbrush are these little toothpaste squeezers, allowing the user to squeeze as much toothpaste out of the tube as possible.
10. The Nest Thermostat is an incredible gift for the frugal at heart. This could save them thousands of dollars each month on their heating and cooling. Although a little bit more pricey for the giver, it's an excellent choice.
11. A set of Dryer balls help with wrinkles and drying time. This means that there will not be a need for fabric softener and will cut down on the amount of electricity, gas or propane that the dryer is using.
These little woolen balls are also good for the environment and super fun.
12. Some cloth napkins are a fancy, practical, and frugal gift for those frugal-minded friends. I made some out of fabric I had found many years ago, and they need replacing. But how fun would it be to give some whimsical cloth napkins?
13. What about some LED light bulbs or a couple of those smart bulbs? LED bulbs to save thousands of dollars over their lifetime over florescent, and those smart bulbs can be turned off and on at the touch of a phone.
So that when you leave the house, you don't have to leave a light on the entire time you are gons. You just have to turn them on as you are pulling up to the house. Therefore, saving electricity and money.
14. A fire safe is a smart gift for those who might not already own one. This really could save someone not only some money, but their valuables win an emergency. It will also give them peace of mind knowing their important things will be ok.
15. A Roomba may not directly save money, but it will save time. And time is money, right? I absolutely love my iRobot vacuuming system. I just turn "Ruby" on a few times a week and let her go!
16. Some reusable grocery bags in a pod – specifically ones like these in a small carrier. Nothing drives me crazier in my van than these grocery bags floating all over the back.
I love these because they all stuff into this small pod and sake up very little room. Plus, they have a cute clip to attach right to your cart. Many places in NY are starting to charge for bags, and at the end of the year, NY will not allow stores to give out the plastic ones at all. So you will need to carry your own.
These are an investment, and the frugal people in your life will thank you.
Personal Gifts For Practical People
17. Finance Books. What could be more personal than personal finance books? Soe of my favorites that I read and reference often is Total Money Makeover, Think And Grow Rich, and I Will Teach You To Be Rich. One (or all) of these would make a great gift.
18. High-quality consumables. Specialty foods like cheeses and meats that are made locally or specialty sauces for BBQing. Even fancy candy or coffee is fun.
Depending on your friend's favorite items, you could find something that will be eaten or drank (maybe wine?) instead of sitting in a drawer or being given away to someone else.
19. Personalized gifts are always a nice present. I got my aunt a rain jacket for one year with her initials on it, and she still likes it a lot.
I have gotten personalized garden signs, doormats, and baby blankets. You can't go wrong with gifts that show a person how much they mean to you.
20. A good pair of warm mittens. But only if they live where it's cold, of course. Someone in Southern Florida might not get a lot of use from the. But I am talking about sound quality.
Maybe woolen or leather. Something that will last so they don't need six pairs of mittens and gloves, just one of each.
21. Also, good socks are a must in our part of the country. Whether you are lounging around the house by the fire reading a good book or outside shoveling the forever falling snow, warm feet are an asset.
If my feet are cold, my entire body is cold. I think this would be an excellent gift for your frugal-minded friend.
22. Some Good Slippers that will last longer than one season is essential. I used to get slippers every Christmas. By the end of January, all of the support was gone, and my back was killing me.
Then I invested in (don't laugh) a pair of crocs. The best investment ever – no more buying slippers every season. And my back has never felt better.
23. A designer wallet set up correctly with cash envelopes or cash wallet dividers (printable for free wallet dividers are here). I got my Michael Kors wallet a few years ago and still LOVE it.
It was a wonderful gift! And I can use it with the cash dividers, so it aligns perfectly with my financial goals and values.
Gifts Your Frugal Friends Will Love
24. If your frugal friend is the outdoorsy type, a National Park Pass would be the perfect gift. Man of them allow camping, or you can go exploring for the day. Hiking, boating, or just a picnic are some of the other activities one could enjoy with this park pass.
25. The experience might be a fun gift. Admissions into museums or amusement parks, camping, or other activities like parasailing or ski lessons would make excellent gifts for those of us that don't care for the stuff.
Don't you know someone who could use a massage or that one person who would love a book of car wash coupons?!?
26. A good quality reusable water bottle sure comes in handy for that practical friend who doesn't want to buy water or use plastic water bottles when they are on the go.
This pairs nicely with that water filter pitcher from above. I love my Klean Kanteen water bottle. It is metal and has a closable sports nozzle that allows air to pass, and it's quiet.
There is nothing worse than being in hot yoga and taking a dring from a water bottle that whistles when you suck the water out the top.
27. Going hand in hand with the water bottle idea is a good quality to-go coffee cup. I have this one made by Thermos (good for coffee or tea), and I am telling you, it keeps coffee hot ALL DAY LONG!
Sometimes I use it when I know my coffee pot will shut off at home and don't want to waste what's left in the pot. I use it as a carafe to keep my coffee warm until I am ready to drink it later.
I am sure your frugal friend would love this or even a Yeti. They have an excellent reputation.
28. I know some people don't like giving out gift cards, but for practical and frugal, gift cards are the best gift. Pair it with their favorite consumable, and you have a hit!
Let's face it. A gift card allows the recipient to pick up what they want or need. Whether it be for Target or a mani/pedi, knowing what your person likes will surely add a smile to their face.
29. For people who don't care to read but love learning and love books, an Audible membership is a great idea! Right now, you can get a free month and free books with a trial membership. I love listening in the car. Here is a link to the Audible gift card.
That's it. There is my list. As Princess Frugalista, I would love any one of these gifts. Gifts that save time and money down the road, that doesn't pile up in the corner collecting dust, or that gives me an experience are the best kinds of gifts.