Let me guess. You've already overspent on your family's food budget and have days before getting paid again. But just because you're broke doesn't mean you're not hungry. Frugal parent tip: find cheap ways to make meals more filling.
According to Fortune, grocery prices have risen 12.2% over the last year. Opting for cheap meals could be a necessity or a lifestyle change when you want to live on a budget. Being a frugal parent, I always look for creative ways to make our family meals budget-friendly.
You can add some inexpensive ingredients to your pantry that can last longer while having no burden on your household budget.
The good news, nutritious meals don't have to cost a bundle. That doesn't mean you can't have a healthy meal. Adding fiber-rich foods will double your amount of food yet still taste great. Don't forget to add those healthy fats like olives and maybe a little avocado to make you feel fuller longer.
When you're trying to combat those rising prices, here are fifteen cheap ways to make meals more filling.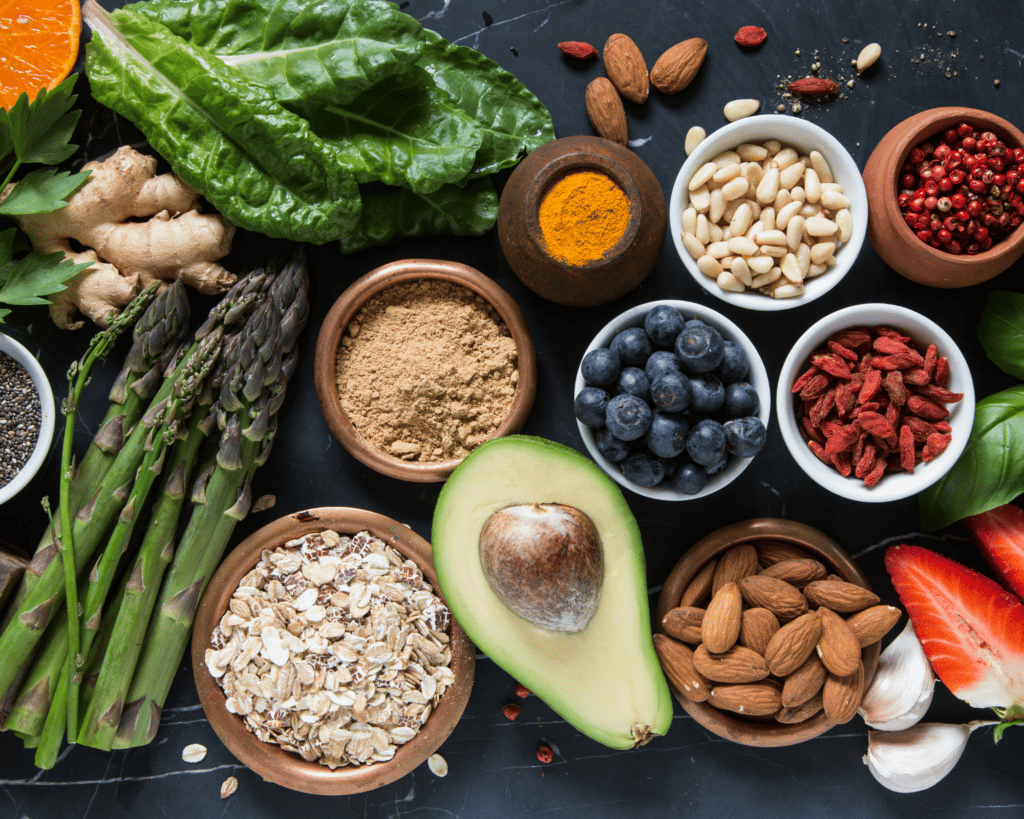 15 Cheap Ways To Make Meals More Filling
1. Add beans or legumes to your meals.
Beans and legumes are excellent sources of fiber and protein, which can help to keep you feeling full for longer. Serve them as a side dish or add them to meat or casseroles. Black bean burgers are delicious and cheap.
2. Incorporate more whole grains into your diet.
Whole grains are also a good source of fiber and can help add bulk to your meals. Grains like rice, quinoa, barley, and millet can all be used to bulk up a meal. Consider serving a hearty stew or chili over rice and notice how the meal will stretch to two or three meals.
3. Eat plenty of fruits and vegetables.
Fruits and vegetables are low in calories but high in nutrients and fiber, making them an ideal way to bulk up your meals without adding many calories.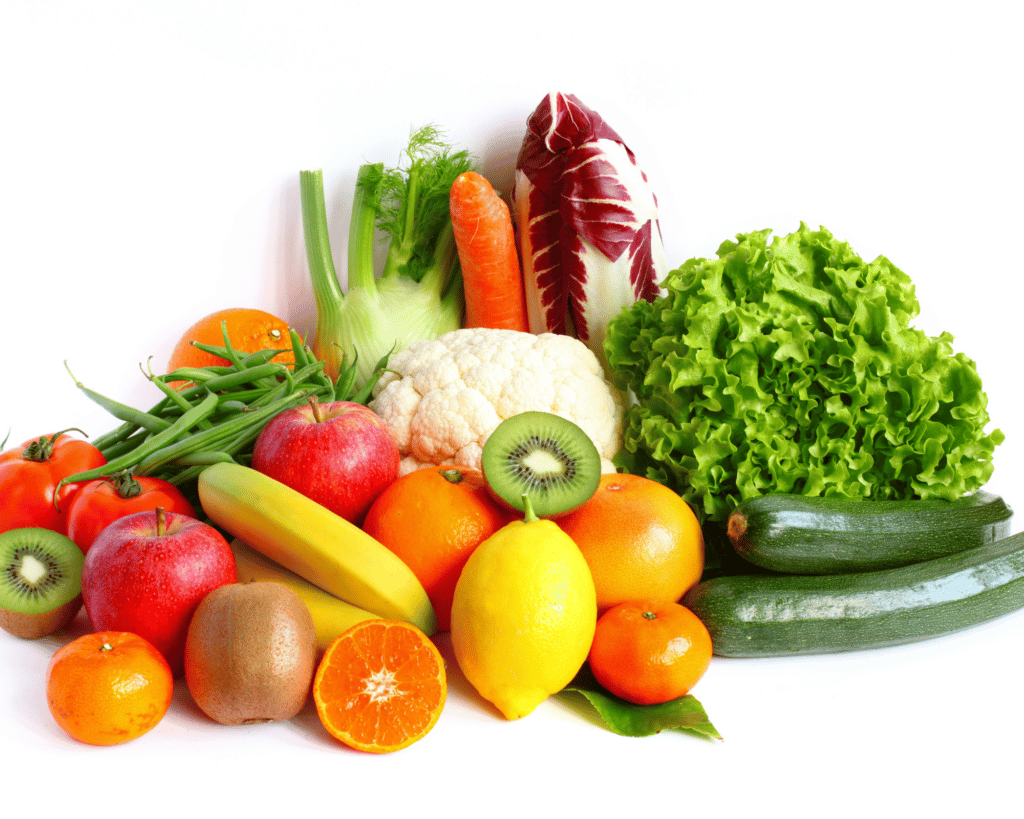 4. Add side dishes and pickles.
Adding a side of corn or applesauce to a meal can make it feel more filling. In addition, adding a pickle, some sauerkraut, or pickled beets will also fill you up and make the meal less sparse. My mom has always had jars of pickles on the table. It's a cheap way to bulk up a meal.
5. Incorporate healthy fats into your diet.
Healthy fats, such as olives and avocados, can also help to keep you feeling full and satisfied after meals. Slather on that butter to the homemade bread.
6. Add cheap protein-rich foods.
Protein-rich foods, such as eggs and chicken (thighs and legs are cheap), are also great for helping you to feel full and satisfied.
7. Drink plenty of water.
Drinking water can help fill you up and keep you hydrated, which is essential for feeling full and satisfied. Drink a big glass of water before you eat. Water will hydrate you and allow you to eat less. It's also great for maintaining a healthy weight.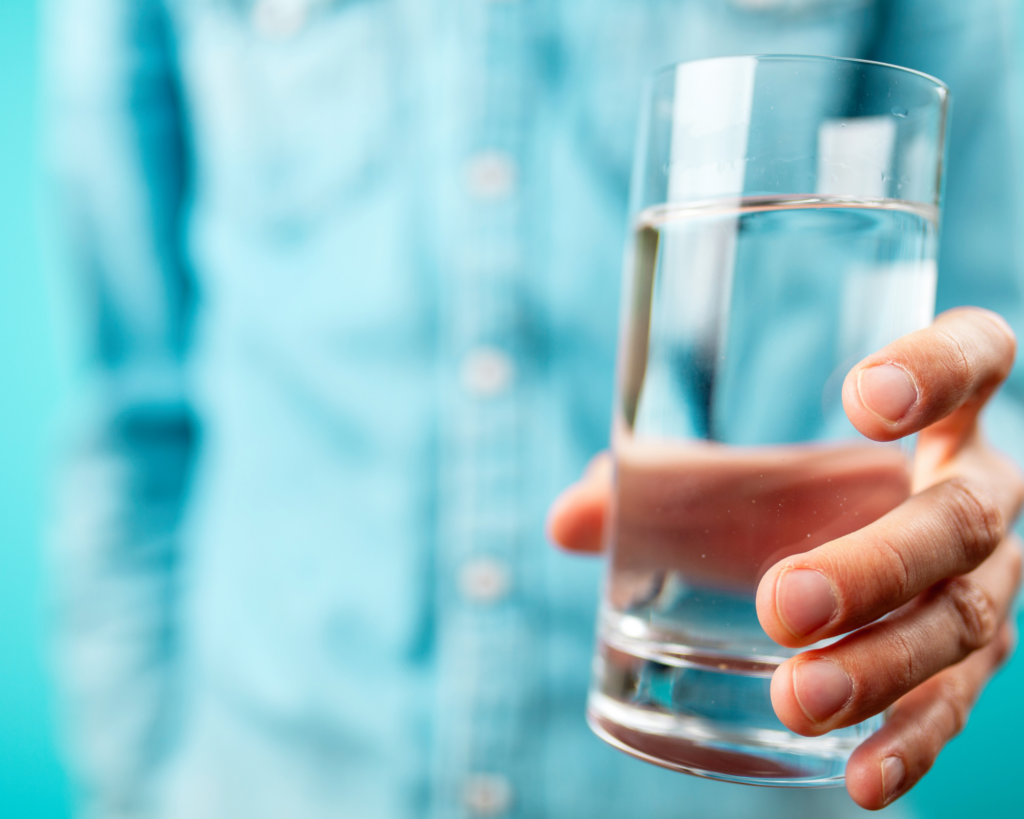 8. Serve bread with meals.
A good bowl of soup and a nice slice of homemade bread is not only a cheap meal, but the bread will make this classic dish feel more filling.
9. Make a filling salad.
A tossed salad next to your dinner plate will make the meal more filling and look like you have more food than you might have without it. It's also a great way to get your vegetables in as well. Consider trying other salads like macaroni, pasta, and potato salads.
10. Enjoy a bowl of oatmeal for breakfast.
Oatmeal is an excellent source of fiber, and protein, with a good balance of essential amino acids, which will help keep you feeling full throughout the morning. Top with some frugal frozen fruit and some nuts or seeds for a complete and filling breakfast.
11. Stretch your ground meats with oats, lentils, or shredded veggies.
You can do this with meatloaf or burger patties. You can even make a great taco filling with ground meat and lentils that's delicious.
12. Add pasta.
Pasta is nicely filling and can go a long way. You can add some vegetables to your pasta to make it a complete meal or serve it as a side dish with some butter and spices—top pasta with less meat and sauce to feed your family on the cheap. You can also use pasta as a base for soups and stews, similar to how you might use rice.
13. Add dairy.
Drinking a glass of whole milk and eating cottage cheese and yogurt will give you the fat you need to feel full. Adding these things to your meal plan and serving them in smaller portions is a great (and cheap) way to make meals more filling.
14. Enjoy a hearty soup.
Soup can be a great way to fill up a budget, and it's also easy to make in large batches. You can make a hearty soup from pantry staples or leftovers. I put any leftover vegetables or meat we might have (no matter how small) from meals into a zipper bag in the freezer. When that is full, I make freezer soup. Serve soup as a meal or pair it with the main course as a starter.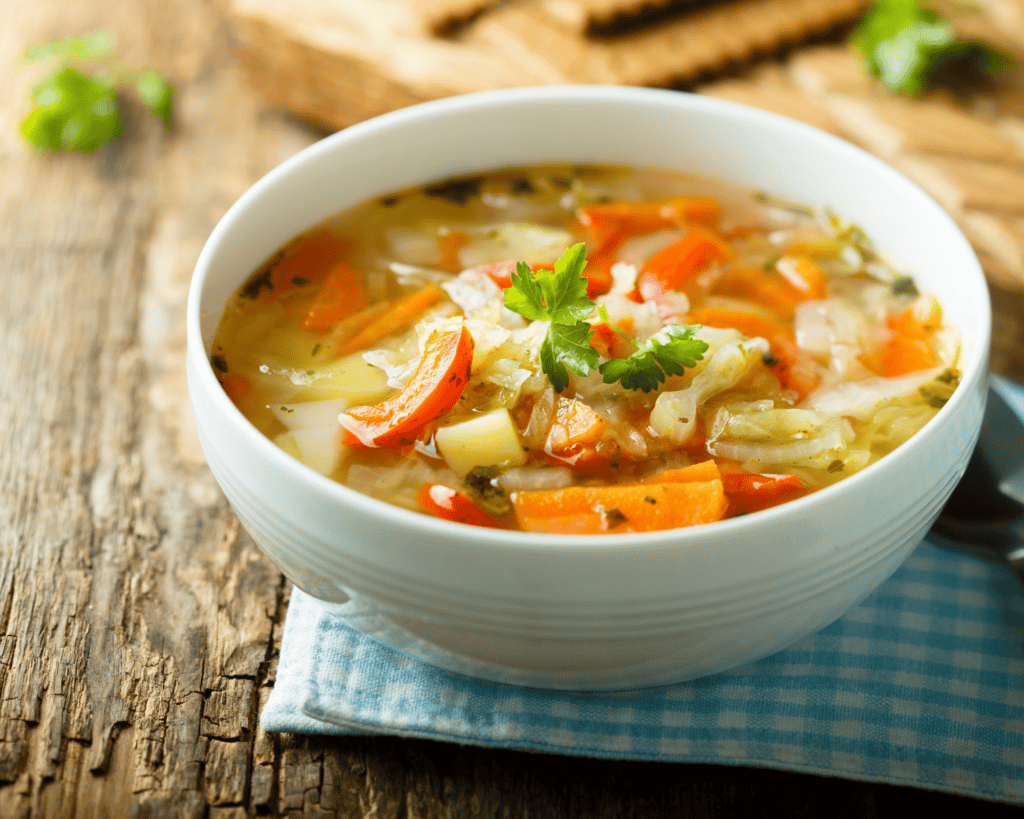 15. Bulk up your meal with potatoes.
Potatoes are a cheap and easy way to add bulk to your meals. They're also a good source of fiber and nutrients, and you can mash, bake, air fry, or dice and add to a casserole. Potatoes are cheap and tasty. The different types are endless: sweet, yellow, salt, Yukon, and russet. They all have different flavors.
What Cheap Foods Fill You Up?
Here's the list of all the cheapest groceries to buy and feed your family. Adding these foods will fill you up without breaking the bank.
Whole Grains Like Quinoa or Rice
Pasta
Oatmeal
Russet Potatoes
Canned Tomatoes
Sweet Potatoes
Bananas
Canned Vegetables
Macaroni and Cheese
Chicken Thighs or Legs
Cabbage
Carrots
Eggs
Dried Lentils
Pork
Ground Turkey
Milk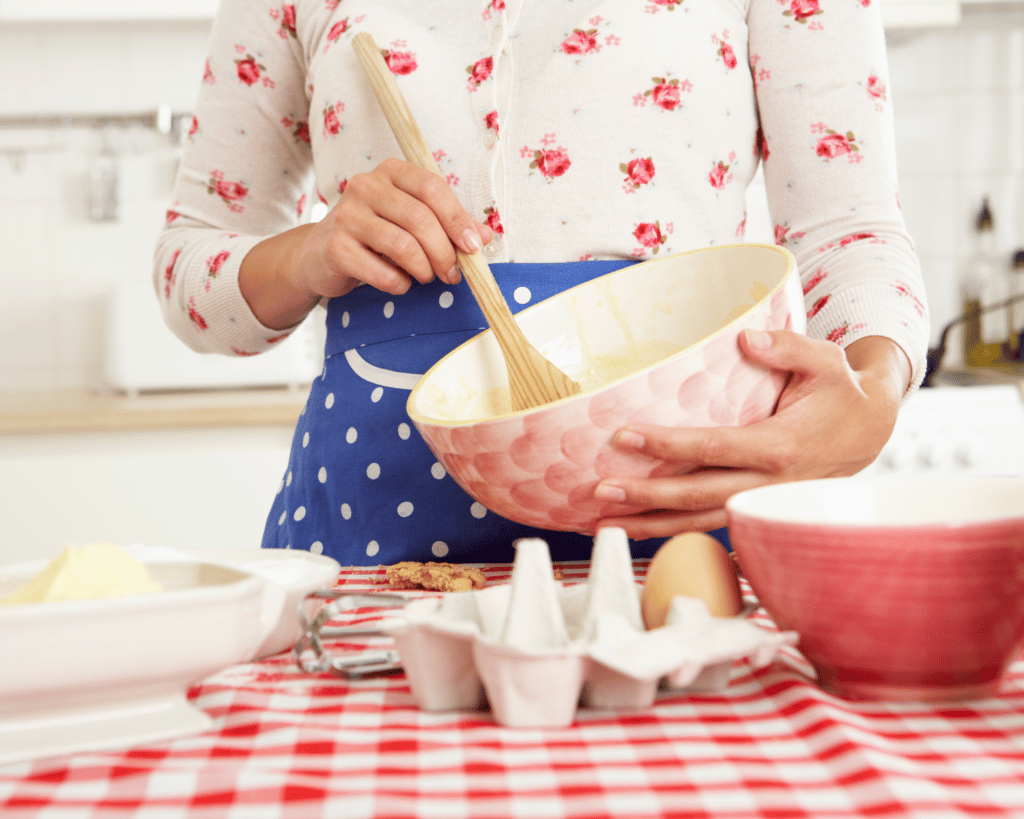 Can Cooking From Scratch Save Money?
Learn to Cook from Scratch. You can save money and eat healthier by cooking from scratch instead of buying processed, canned, or frozen foods. You'll eat more nutritious, tastier, and less expensive meals if you make them at home. There is no doubt that it will be better than outside food.
When you take up a no eating out the challenge and want to stick to homemade food, you can turn anything simple into something delectable.
What Is The Cheapest Way To Feed A Family?
Here are some ways to save more on your family meals:
Keep meat treats for special days.
Add more beans and legumes to your meal plan. Bonus, they have fewer calories than fatty meats.
Make bread, cookies, and desserts.
Store the leftovers and use them for your next meal.
Avoid eating out and always prefer home-cooked meals.
Shop the sales and stock up when you see reasonable prices.
Plan your meals around the ingredients available in your pantry.
Embrace portion control. It helps to avoid overeating.
Dirt Cheap Meals to Eat When You Are Broke
When you have depleted your family food budget and have little or no money to fill everyone's tummies, dirt cheap meals can save you from starving.
The purpose of affordable meals is to live as healthy as possible for the least amount of money you can spend on food. Check out these dirt cheap meal ideas to feel full on a tiny budget!
You can fill yourself up for a lot less with these cheapest foods. Just make sure you add as many fruits and vegetables as you can afford:
Cereals
Sweet Potatoes
Potatoes
Hot Dogs
Ramen Noodles
Yogurt
Mac & Cheese
Canned Tuna
Chicken Wings & Thighs
Ground Turkey
Tortillas
Margarine
Peanuts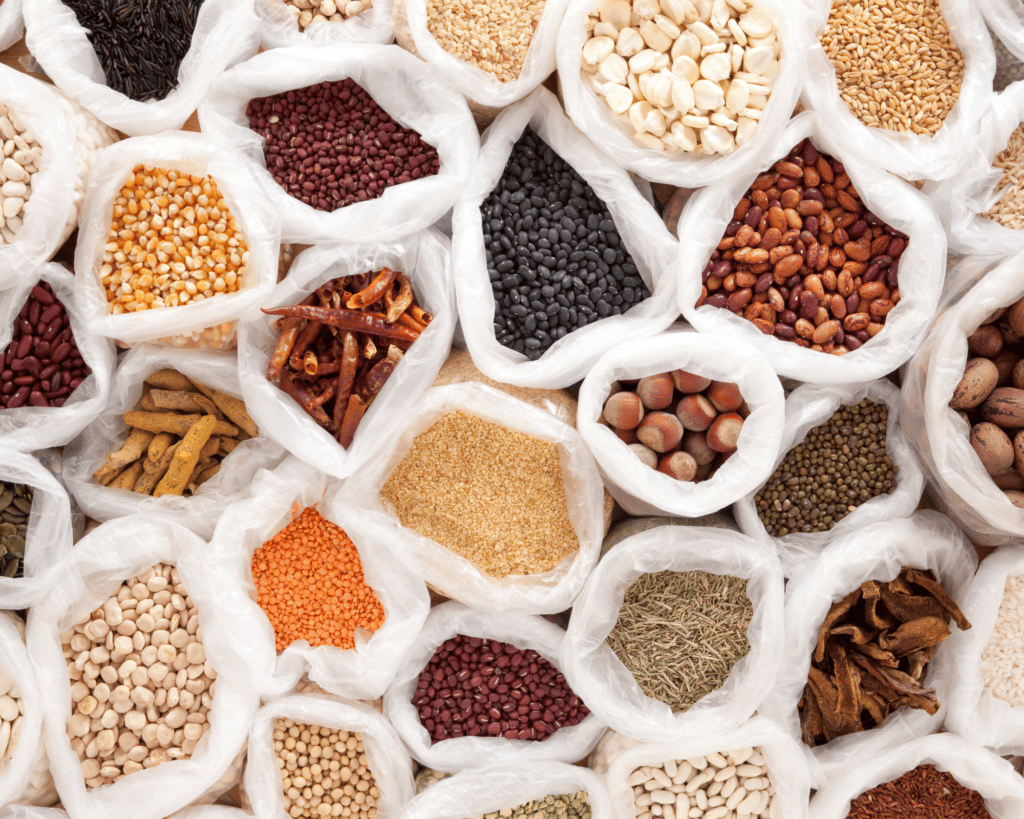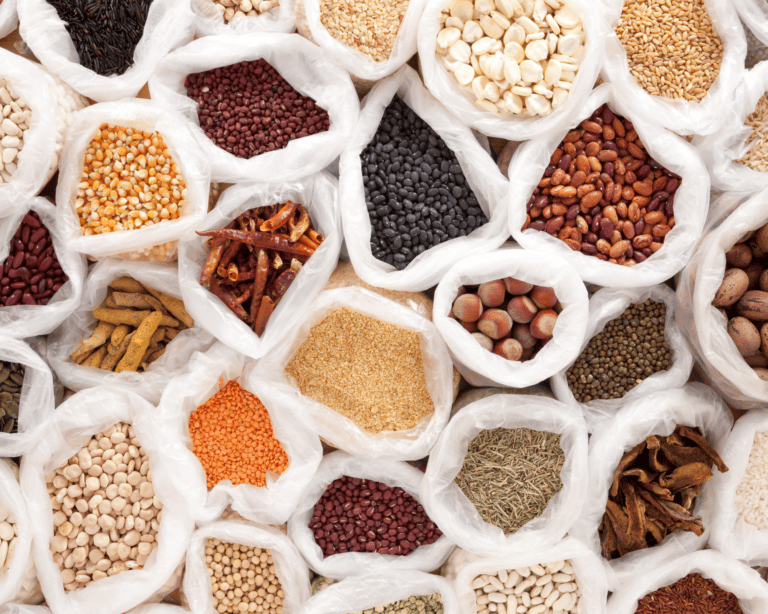 Final Thoughts On Cheap Ways to Make Meals More Filling
There are many cheap ways to make your meals more filling. You can add fiber-rich foods, healthy fats, and protein-rich foods to your meals, which will help you to stay fuller for longer. By following these tips, you can enjoy a satisfying and cheap meal without spending much money.
Who knows, filling your meals with cheaper alternatives might even result in weight loss. You don't need to fill your meals with low-grade and non-nutritious filler meals. Instead, find healthier ways to make your tummies full with nourishing ingredients that won't cost you a fortune.