It's no secret that living costs have increased in recent years. And while it may be tempting to eat out every day, doing so can quickly drain your wallet. That's why we've put together a list of 35 cheap lunch ideas for work that will help you stay on budget without sacrificing taste or nutrition. From leftovers to quick and easy sandwiches, we've got you covered!
How To Save Money By Taking Your Lunch
1. Plan ahead. The best way to save money on your lunches is to plan. If you know what you're going to make and pack each day, you'll be less likely to order takeout or buy food from the vending machine.
2. Use leftovers. If you have a fridge at work, make use of leftovers from last night's dinner. Just heat them in the microwave and pack them in a Tupperware container.
3. Pack a sandwich. Sandwiches are one of the easiest (and cheapest) lunch options. And with so many different variations, you can never get bored of them.
4. Try a quick and easy soup. Soup is another excellent option for a cheap and easy lunch. It would help if you had a Thermos flask to keep it warm, and you're good to go.
5. Don't forget the fruits and vegetables! A healthy diet is a key to maintaining energy levels throughout the day. Make sure to pack plenty of fruits and vegetables in your lunch box.
6. Skip the meat. Consider the recipes that don't have meat. Beans are fantastic in soups and salads but have you considered sandwiches?
Soup Ideas
Minestrone Soup
This flavorful soup has been a favorite for centuries and is loaded with cheap, canned vegetables, beans, and pasta. Easy to prepare and frugal, it's perfect for lunches; the great thing about this soup is that it also freezes well. So you can portion it out and put it in the freezer for those mornings you need to grab and go. Make it in the Instant Pot fast.
Found On The Kitchen Girl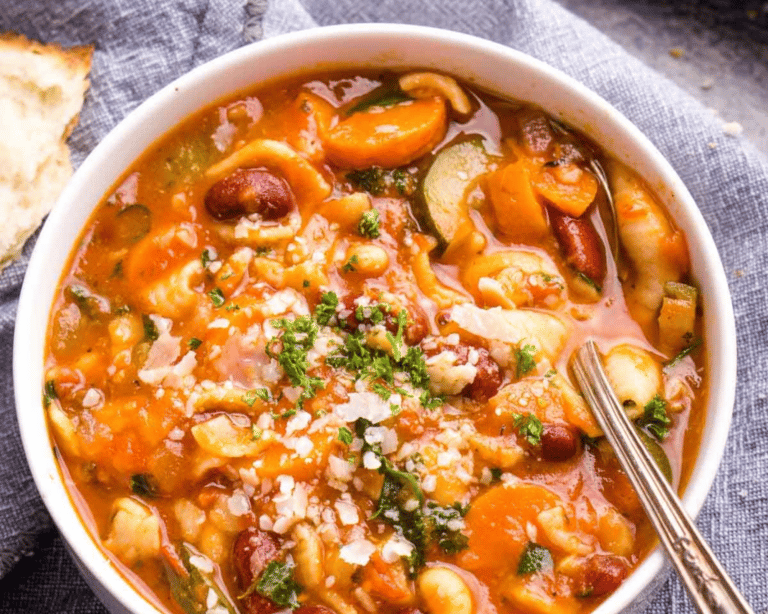 White Chicken Chili
I'm a fan of this white chicken chili. It's a different spin on traditional chili and can be made more frugal by limiting the chicken, adding more beans, or even using canned chicken. I also like to "beef it up" and use it with any leftover veggies or a bag of frozen mixed vegetables. Add potatoes to turn it into more of a chowder.
Found on Delish
Broccoli Cheddar Soup
The internet is full of great recipes and knockoffs from our favorite restaurants. These knockoffs make it easier to feel like we're having takeout lunch when we are spending a fraction of the cost making your own. Soup is excellent for a work lunch because you can make a big batch and freeze it. Either reheat it at work or put it in a thermos if you don't have a microwave.
Found On Savory Saver
Potato Lentil Soup
A hearty potato lentil soup is not only a cheap and easy lunch idea for work but its tasty and filling. The addition of potatoes makes all the difference. And it's full of protein, making you feel full for longer. I like to add a little spice to my lentil soups with a splash of hot sauce and even a sprinkle of fresh parmesan cheese.
Found On Comfortable Food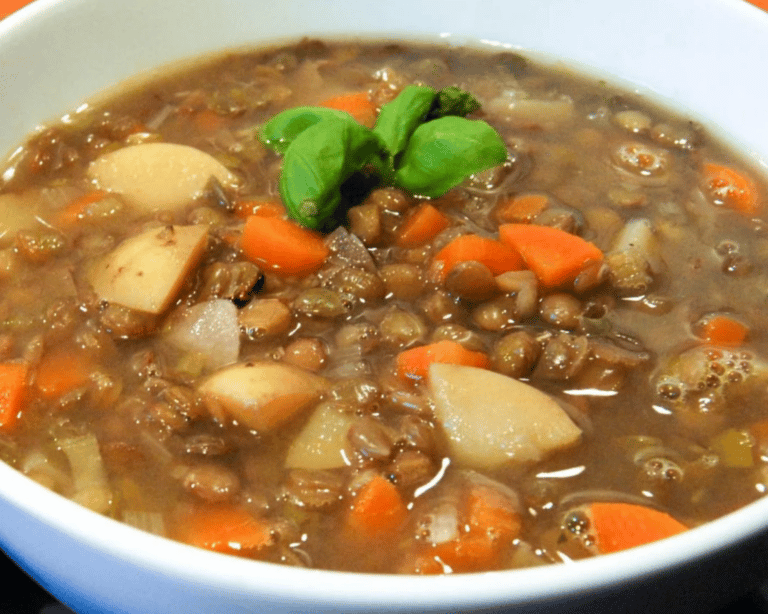 Creamy Chicken and Pasta Soup
Adding a block of cream cheese instead of heavy cream will lower the costs of this soup. And adding pasta and leftover chicken, and a bag of mixed veggies can give you a great soup on the cheap. I love a good creamy soup, and I always have a block of cream cheese in the freezer to add to soups and kinds of pasta. Grab it when it's on sale and freeze it.
Found On Eat Well 101
Salad Ideas
Quinoa And Cabbage Salad
Quinoa and cabbage salad is a frugal, healthy spin on the typical mayonnaise salad recipe since we've grown up. Instead, the dressing is a sesame ginger recipe that makes my mouth water a little when I think about it. You can use this as a main salad dish, as quinoa has some protein, too. Or you can use it as a side for your sandwich.
Found On The Kitchen Girl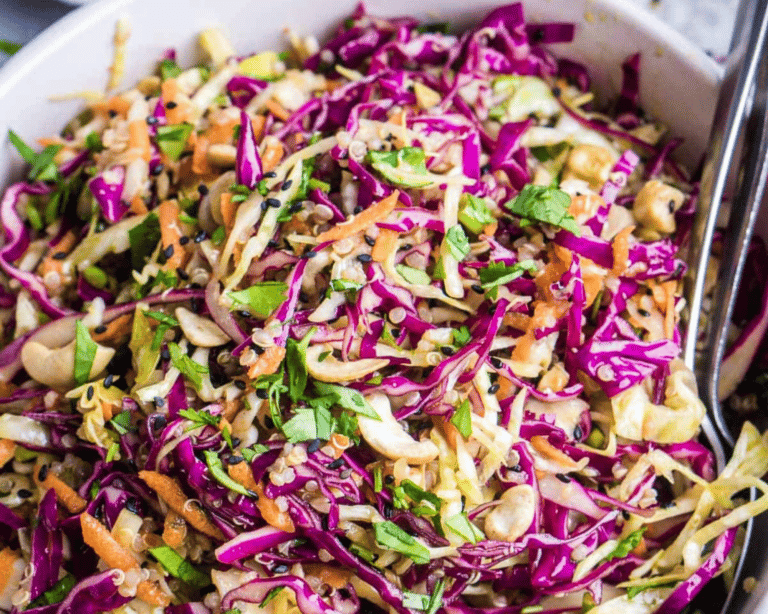 Soba Noodle Salad
The flavors in this spin on pasta salad are bursting with joy. Lime, soy sauce, garlic, sesame oil, and a little sweet agave make this salad yummy. You will not need to order out at work. The purple cabbage, carrots, and red bell pepper make it look pretty. And the edamame will give you the much-needed protein you need to keep snacking at a minimum.
Found On Vegan Huggs
Taco Salad
This salad is versatile. You can use any meat you might have leftover in the refrigerator. Depending on whether you want your meat warm, you might consider adding that to a container or thermos to keep it warm or reheat. You can even use beans as your protein source in this salad. Add all the ingredients you typically would add to your taco, including lettuce, tomatoes, guacamole or avocado, beef, cheese, sour cream, and salsa. You could even crush up some corn chips for the top.
Found On Fluxing Well
Four Bean Salad
My gram used to make a three-bean salad when I was growing up. I think it was from a can or a jar. This homemade version is a perfect addition to any frugal work lunch. There are lots of veggies in this, along with an olive oil and vinegar dressing, making it light and a little tangy. It's full of protein, healthy, and cheap.
Found On Aussie Home Cook
Pear And Pecan Salad
I love salads with fruit in the spring and summer. This pear salad with gorgonzola cheese and pecans in a poppyseed dressing is crisp, sweet, and light. It seems gourmet and feels like takeout, but it's simple and frugal. You could easily add chicken to this for added protein.
Found On A Couple Cooks
Sandwich Ideas
Open-Faced Tuna Melt
That might be one of my favorite sandwiches to make at home, especially on cold or rainy days when I'd rather like something warm to eat. I like it because you can substitute half the mayo for plain yogurt, and you wouldn't even know the difference. It's also half the bread. It might not be a great solution, depending on where you work and how much flexibility you have for your lunch break. For example, an open-faced sammie isn't the cleanest option if you're driving the car during your lunch break. You might need the other slice or try a wrap.
Found On Homebody Eats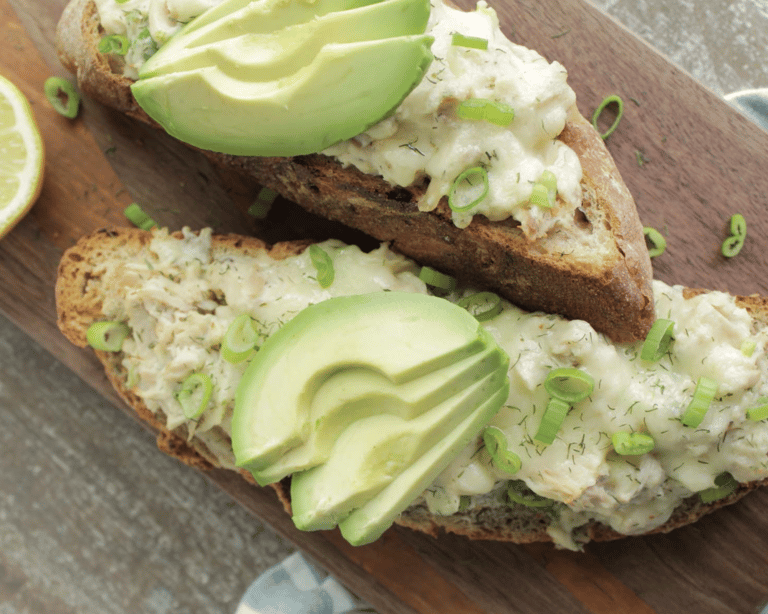 Asiago, Hummus, And Turkey
This sandwich is my new lunch obsession. I toast my bread, spread roasted red pepper hummus on one side, and a wedge of Asiago Laughing Cow cheese on the other. I add turkey deli meat and fresh spinach. It's amazing. The hummus I have right now is a smidge spicy, and I can't get enough.
Cranberry Walnut Chicken Salad
This salad is a simple yet tasty way to use leftover chicken from last night's dinner. Slather it on some whole wheat bread with lettuce. Combine the diced (or shredded) chicken with craisins, walnuts, and mayo, and consider using canned chicken—another cheap alternative to cooking.
Found On Cooking Professionally
Turkey Bacon Ranch Pinwheel Sandwiches
Pinwheel sandwiches are cheap and easy for work lunches because you can customize them to fit your tastes, add all the veggies, and are easier to eat than a wrap sliced in (almost) bite-size pieces.
Found On Amanda's Cookin'
Veggie Fajitas
Veggie Fajitas make the perfect cheap work lunch because you can cook all the veggies and meal prepped ahead of time, making it a grab-and-go lunch. This lunch idea is also a great way to use all the vegetables ready for harvest in your garden. Peppers, onions, mushrooms, zucchini, squash, and even potatoes will work beautifully in this lunch. Add some salsa, avocado, and even sour cream and cheese to top this yummy Mexican lunch!
Found On Plant Based On A Budget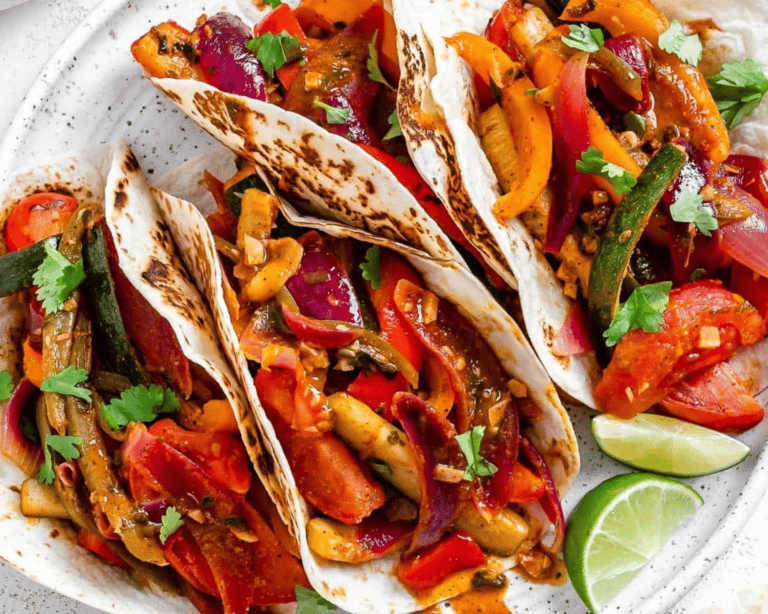 Pasta Ideas
Asian Noodle Bowl
I love Asian noodles. It makes me feel like I'm ordering out, but I made them super simple and saved a bunch of money. Add the seasonings and favorite veggies to this bowl to make it healthy. Leave out a lot of the garlic if you're eating it in the office, and add some cheese to the top.
Found On The Forked Spoon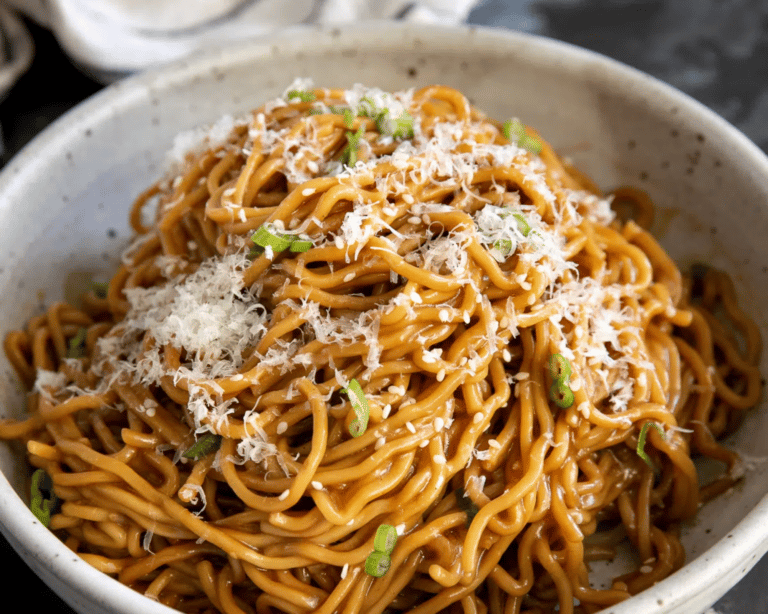 Greek Pasta Salad
Traditional pasta salad is always a fan favorite but mixing it up and making it feel like you're getting something from a deli or a fancy sandwich shop makes you want to stay in for lunch instead of ordering in. Adding fresh vegetables, black olives, and feta cheese with a Greek dressing turns this into a gourmet pasta salad. Don't forget to add beans, hard-boiled eggs, or leftover chicken for a complete and easy lunch idea for work on a budget.
Found On Spend With Pennies
Pasta With Bacon And Peas
This pasta dish is a great and frugal lunch idea that you can customize to fit your taste buds. I love this dish because you can make it your own. Serve it hot as a leftover. Add mayonnaise or vinaigrette as a cold salad. You can even add other leftover meats and vegetables to it.
Found On Budget Bytes
Buffalo Pasta Salad
I learned about this salad from a local lunch place with fantastic food and recreated the recipe in my head. But for you, I searched for a recipe. This one is pretty good – I omit the mozzarella balls and add extra carrots and celery (and sometimes some finely chopped raw broccoli).
Found On Superheros And Spatulas
Lemon And Tuna Pasta
Tuna is super frugal, and adding it to pasta makes it a well-balanced lunch. You can serve this warm or cold. The lemon dressing pairs nicely with the tuna, and the salt of the olives adds to its yumminess. Add our favorite veggies and top with some fresh parmesan cheese for a fun kick.
Found On The Clever Meal
Other Ideas
Lentil Burgers
I love lentils but never really know what to do with them. Eat these on a bun, pita, or a bed of greens for a super healthy and cheap lunch. This idea is great because it's packed with protein, and you can make it vegan. Make these ahead of time and warm them on demand.
Found On The Running Baker 24
Mini Sloppy Joe Bites
Let's face it; sloppy joe's aren't really the best work lunch idea. They are just too messy for the break room, car, or office. But putting them into little bite-sized sandwiches is almost brilliant. Make your biscuit dough or use canned biscuits for your crust. And using ground beef or changing it up to use pork for a pulled pork version is frugal and fun.
Found On Angie Holden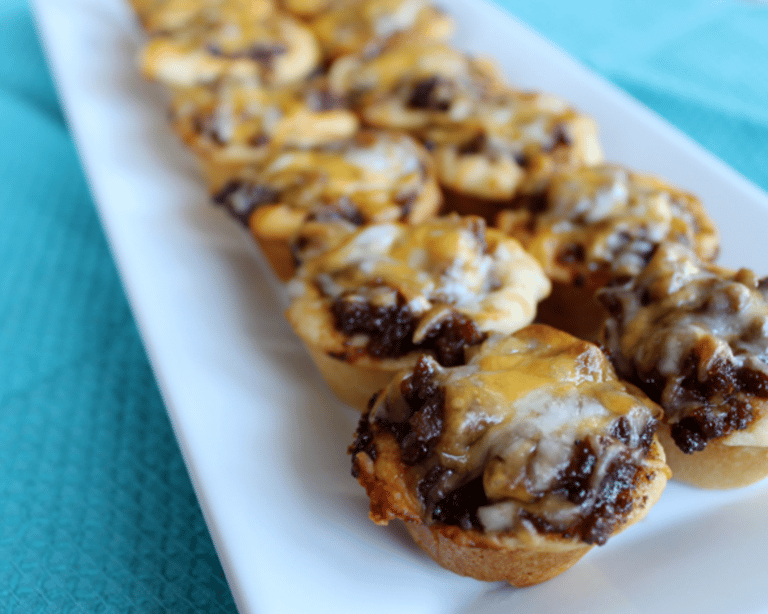 Tuna Cakes
These tuna cakes are a little like a salmon patty (both are super cheap and have healthy proteins) but with avocado. You can eat these with or without the bun and add your choice of toppings. The addition to the avocado gives you some healthy fats and pairs nicely. I like making spicey sauce out of sour cream and hot sauce.
Found On Well Plated
Egg Roll In A Bowl
An egg roll in a bowl is a delicious mix of all the insides of an egg roll—one of those dishes you can prepare a double batch for leftover lunches. And the great thing about this work lunch is that you can make it with any meat, fish, or seafood you might have. Egg rolls come in all sorts of varieties.
Found On Wholesome Yum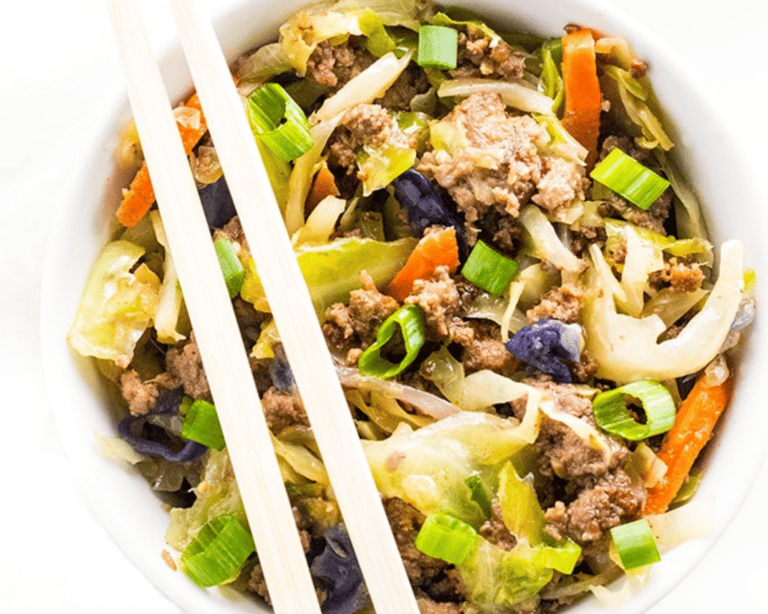 What Can I Put In My Lunch To Save Money?
Put your favorite kinds of foods in your lunch.
Otherwise, you're going to open your bag, see that bologna sandwich and decide you're just not feeling it, so you head to Panera instead for their Strawberry Poppyseed Salad with Chicken.
Instead, copy their salad ingredients for a fraction of the $12.39. The ingredients are simple: strawberries, blueberries, pineapple, pecans, chicken, romaine lettuce, and poppyseed dressing. Less than $2 if made at home.
Include snacks. Even though things like Quest bars are over $2 each, they're protein-packed and sweet enough that I only need 1/3 of one to satisfy my sweet chocolate tooth. Pair that with an apple sliced up; it feels like a solid snack. Cheese and crackers or a meat stick will help your snack side.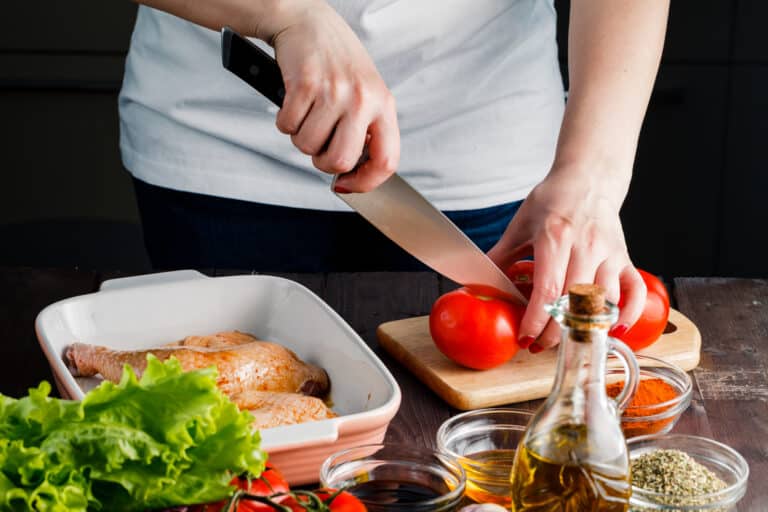 What to take to work with no microwave?
There are a few ways you can still take lunch to work without a microwave, but you will need the right tools. To keep things warm, you must invest in a good thermos.
You add hot water before the hot food to keep the food warmer longer. Also, having a separate insulated lunch bag just for hot foods and adding a warmed rice bag will assist in keeping hot food hot.
If you're ok with cold lunches, sandwiches, wraps, and salads are all great ideas. But they don't need to be the same old boring ham and cheese.
Consider the sandwiches you love from your favorite sandwich shops and duplicate them at home. A local place that we love has this fantastic roast beef sandwich with bacon, cheddar cheese, and Russian dressing. So yummy!
Tips for packing lunches for work
When packing a lunch for work, there are a few things to keep in mind:
Make sure you pack enough food. Include some of your favorite foods, and don't forget that protein (even in a snack). It would help if you packed a lunch and a couple of snacks to last through the day.
Choose foods that are both healthy and satisfying. Add enough protein, fruits, and vegetables. These foods will keep you full and satisfied, so you're not tempted to stop and grab a sugary treat.
Try baby steps. If you're used to eating out every day, consider taking some baby steps and aiming for two days a week at first.
Plan ahead. Meal planning is the key to success when packing lunches for work. That could mean making a list of meals you like, making a little extra at dinner for the next day's lunch, or meal prepping a whole week on the weekend.
Find a lunch bag or cooler-type box you love. That will make the process a little more fun, and if you love your bag, you'll want to pack it more often.
Portion out your servings. One of my favorite things to eat for lunch (or mid-morning snack) is a bowl of berries with 1/2 container of vanilla yogurt. I like to sprinkle a teaspoon of granola on top for a little crunch. Add the granola to little containers or baggies. Cutting up the strawberries at the beginning of the week and storing them in small mason jars with the yogurt on top will keep them fresh and ready to go.
Set everything out the night before. Make sure your lunch bag is on the counter, and all things that don't have o be refrigerated are ready to go. This way, grabbing the stuff out of the refrigerator and heating it or throwing it in the lunch bag is fast and painless.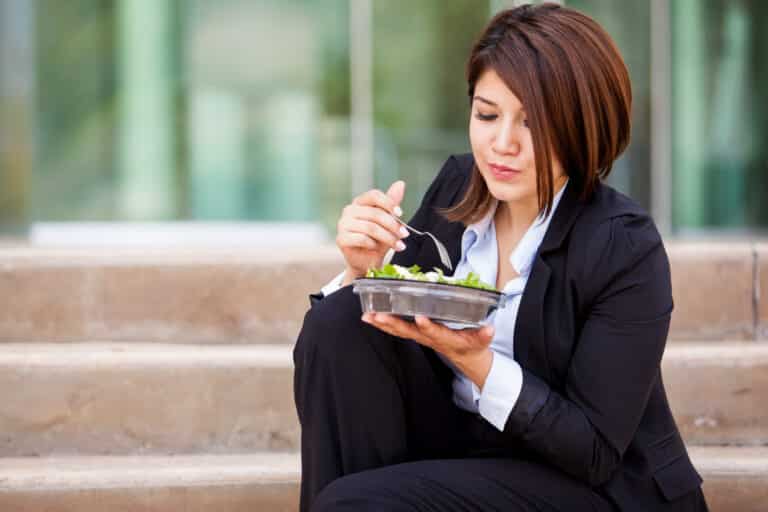 Final Thoughts on Cheap and Easy Lunch Ideas For Work On A Budget
We've got you covered if you're looking for cheap and easy lunch ideas for work. From leftovers to sandwiches, wraps, and salads, plenty of affordable options will keep you full and satisfied. And if you don't have a microwave at work, it's not a problem. With a bit of creativity, you can pack a hot lunch, too. It comes down to making your favorite things for lunch and saving money.