Creating great memories of the holiday season for your family is a gift that they will forever hold in their hearts. My memories of Christmas have been pulled out many times over the years when I think of my 45 Christmases, and I hope that I have passed down some of those gifts to my children (and soon-to-be grandchildren). So I started thinking of Christmas tradition ideas that I have had in our family.
With a new granddaughter on the way in May – our first – I started thinking about making her Christmas extra special without spending too much money.  Because money doesn't buy happiness, your time will create those memories forever!
Here are the frugal Christmas traditions and ideas that I have shared with my husband and boys throughout the years and ideas that I have researched and planned to share with my grandchildren!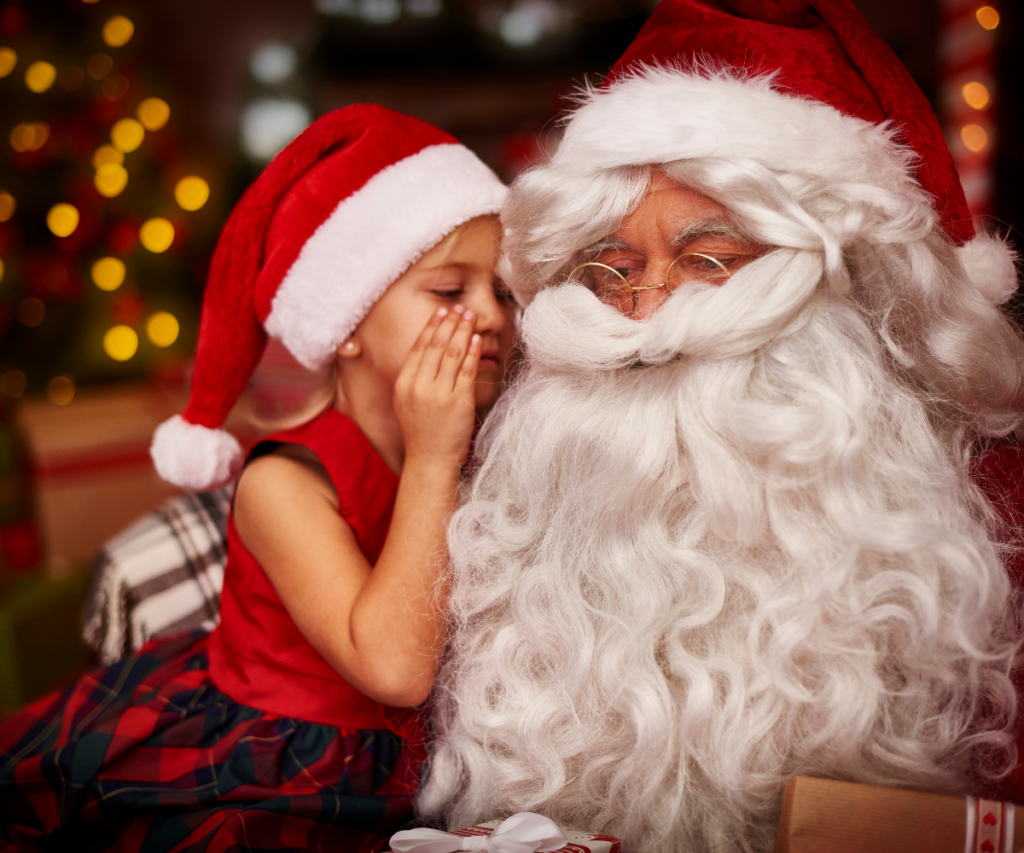 Christmas Volunteer Ideas
Go shopping and donate to the local food pantry
Set aside 25 dollars from your budget to shop for your food pantry or shelter. Cans of vegetables and fruits are reasonably priced. I know that our local food pantry accepts personal care products. You can go to Walmart and buy shampoo, razors, toothpaste, soap, and dental floss for cheaper than you can get at the dollar store.
Donate old towels and blankets to an animal shelter
Animal shelters in our area always look for towels and blankets for their furry friends. If you feel generous, grab a bag of dog treats or kitty yummies to go with them!
Donate old toys to a women's and children's center
I used to do this with my boy's toys every year before Christmas to make room for the new stuff. There is a great outreach program in a town over that will take clean, nonbroken, complete toys for children who are in need. Check with your local churches for recommendations.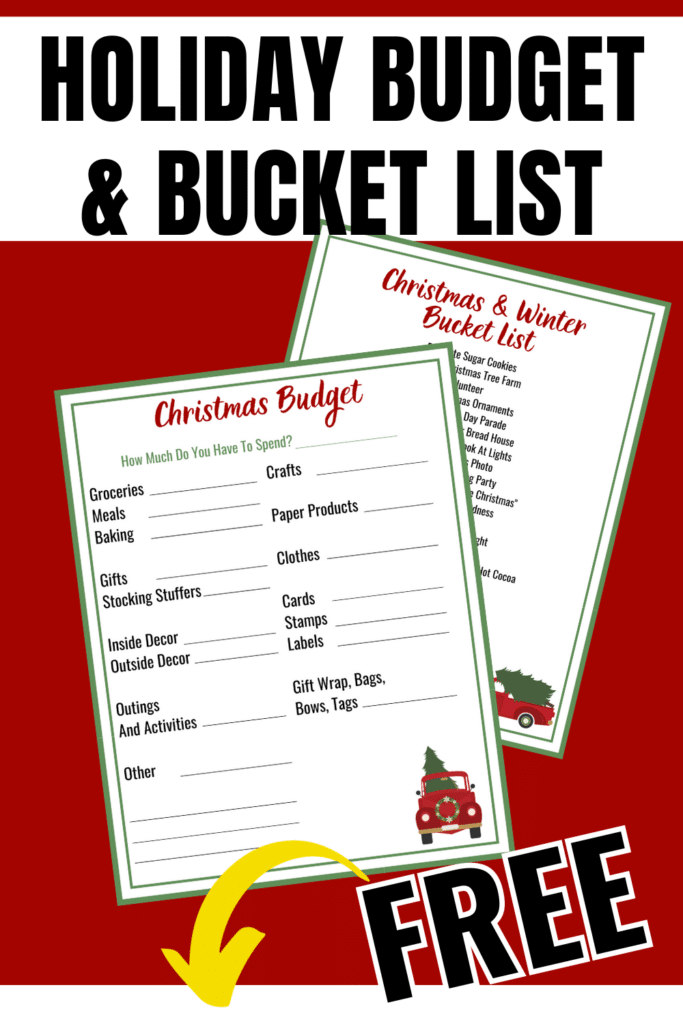 Presents To Give
Make Christmas Tree Ornaments to give out as gifts
There are kits that you can buy on Amazon and at many craft stores, or you can quickly search on Pinterest and find many ideas. As a former preschool teacher, we loved doing this. From twisting a red and white pipe cleaner around each other shaped like a candy cane to stringing green beads together and tying it up with a red bow to make a wreath. You can make these as simple or complex as your age group requires! You could also make Christmas cards to go with them.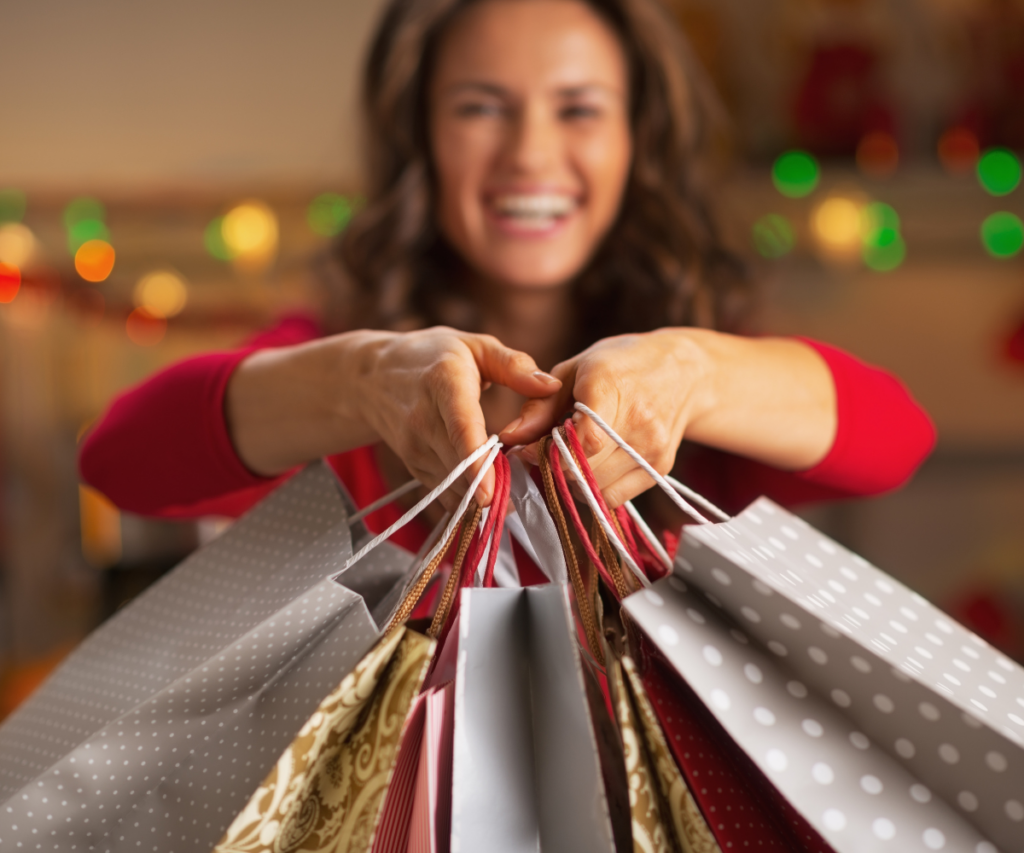 Make food gifts for your neighbors
I wrote about this family tradition in this blog post when I gave you the recipes for the little bread I make yearly. These frugal Christmas tradition ideas have become one of my favorite traditions from my mom when I was growing up! I have these mini bread pans that I use every year. You can give out anything, from jars of mixes to candies and cookies to my favorite bread and maple butter.
Jingle someone
"You Have Been Jingled" is a way to leave a secret Santa gift for some of your friends. Anonymously, leave a treat on their doorstep with a little note. It could be a homemade gift, a purchased gift, or a food gift. This game is fun for your children's friends and even as an adult – leaving a bottle of an adult beverage of your choice would be welcome at many of my friend's homes (you know who you are)!
Draw names for gifts and buy them at the dollar store
Everyone picks a family member's name from a hat and heads to the dollar store for a gift exchange. Divide into two teams, and each person gets two dollars and 14 cents (or whatever your tax is in your town) to find a gift for their pick. Meet back at the car and then wrap the gifts for Christmas Eve or Christmas morning. A new frugal Christmas tradition in the making?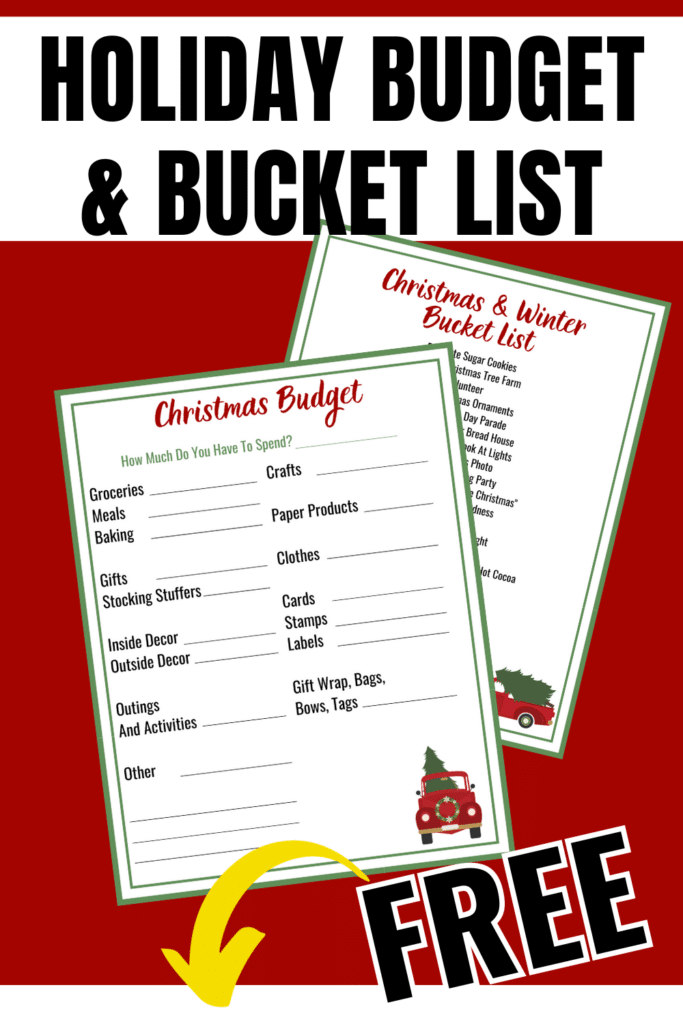 Homemade Christmas Goodies
Bake Christmas cookies and have a decorating party
This idea is a great idea for multiple families! Everyone bakes the cookies and then brings them to the biggest house. Then, the entire group can decorate and eat the cookies. Setting up a hot cocoa bar might be another frugal Christmas tradition idea to add to the day.
Make candy treats
Melt Rolo candies on pretzels, dip pretzel sticks in chocolate, roll in sprinkles, or make cracker toffee bark. All of these we have done and enjoyed. These are also great gifts to bring to the office!
Reindeer Food
Create a special treat for Santa'sreindeer on Christmas Eve. Just mix old-fashioned oats with red and green sprinkles. Some use glitter, but I do not think glitter is good for the digestive tract of reindeer or any other woodland creature.
Build a gingerbread house
Get as homemade as you want. Make the gingerbread from scratch or buy a mix. If you aren't into baking at all, you could buy the whole kit and put it together!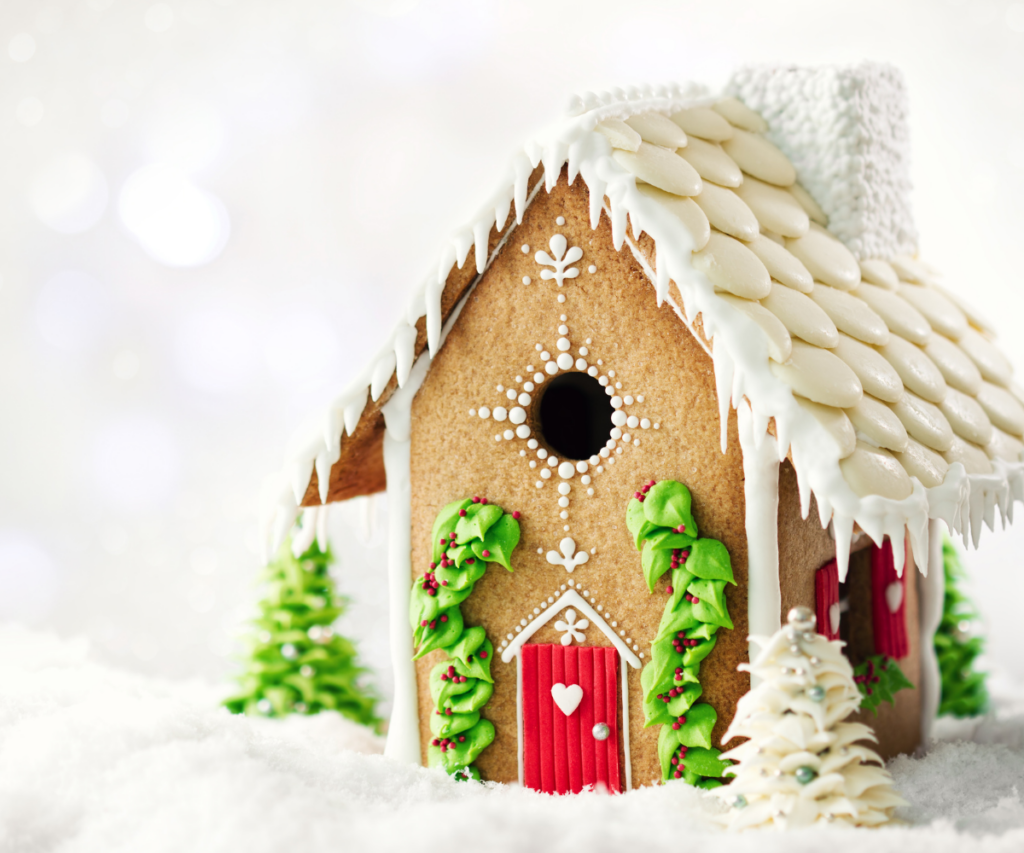 Fun Christmas Traditions For The Whole Family
Decorate the tree
A given, right? But make it an event! Play Christmas music, eat snacks, and why not add one more hot chocolate to the season!!
Make an advent calendar
Make your own, buy one to add treats every year, or purchase a complete one. My boys loved the Lego Advent Calendars when they were little.
Christmas movie night
Once a week or every night – we may or may not watch Christmas movies on Hallmark Channel every night( another of my favorite Christmas tradition ideas). Full disclosure. I also watch White Christmas and Elf while I wrap gifts. They are my personal favorites!
Make a Christmas video and send it to friends and family
I love this idea! How much fun would this be? There is editing software for free, and you can get as complex as you want with this, depending on the time you have to invest. I know my Mac will put together some cute movies made from photos of the year. I am thinking about doing this now with my family!
Attend your town's tree-lighting
I believe every city does this, and there are usually other events happening as well. If your city does not, then the one next door might. We have an entire day devoted to Christmas in our small town. It's called Hometown Christmas, and it includes LOTS of festivities, from a parade to fireworks. Most of our town considers it one of their favorite Christmas tradition ideas.
Ride around and look at the Christmas lights
Still one of my favorites! These days, I do it by myself, but it has always been one of my favorite Christmas tradition ideas. I don't think the boys ever really enjoyed it, and for years they just humored me. Combining the delivery of treats to friends and neighbors with looking at lights is a nice evening out for just me!
Ride through a local park's holiday display
Some of the larger cities will set up big holiday light displays and charge by the carload. The cost isn't typically more than $20 in our area, and its something different. Sometimes, local businesses will have discounted tickets, too.
Decorate your ugly T-shirt
Sweatshirts and sweaters can also be made, but craft stores sell t-shirts for $3 each. Then, you can pull out all the craft supplies and have a blast! Just do it for fun or make a contest out of it. Have a family judge or post the photos on Facebook and allow friends to vote! Don't forget to make a trophy!
Go Christmas caroling
I have friends who do this in their grandma's nursing home. They gather the entire extended family and make a day out of it. I am going out on December 23 with friends from the community, and then after, we are going back to church for hot soup!
Write a letter to Santa
This activity is a great way to get a letter to Santa with a return postage stamp from the North Pole. This information is from the US Postal Service. Just have your child write the letter and include the return envelope with your letter from Santa inside and USPS will deliver it from Alaska!!! Be sure to have it mailed by or around December 8.
Take photos with Christmas props
Who doesn't love a good photo booth? You can find lots of photo booth Christmas props.
Wrap all your Christmas books and read one each night
I plan on doing this with my grandchildren. I think this idea of unwrapping a book every day is so sweet. Don't buy new books every year. Merely look for them at library book sales, or on clearance. Even school book sales are a great place to order cheap books. I love books and adding this to my Christmas tradition ideas seems like a no-brainer!
Visit Santa
He is everywhere. Schools, small-town gatherings, or the mall are regular places where the man in red hangs out. Unless your children are terrified of him, then please, skip this one.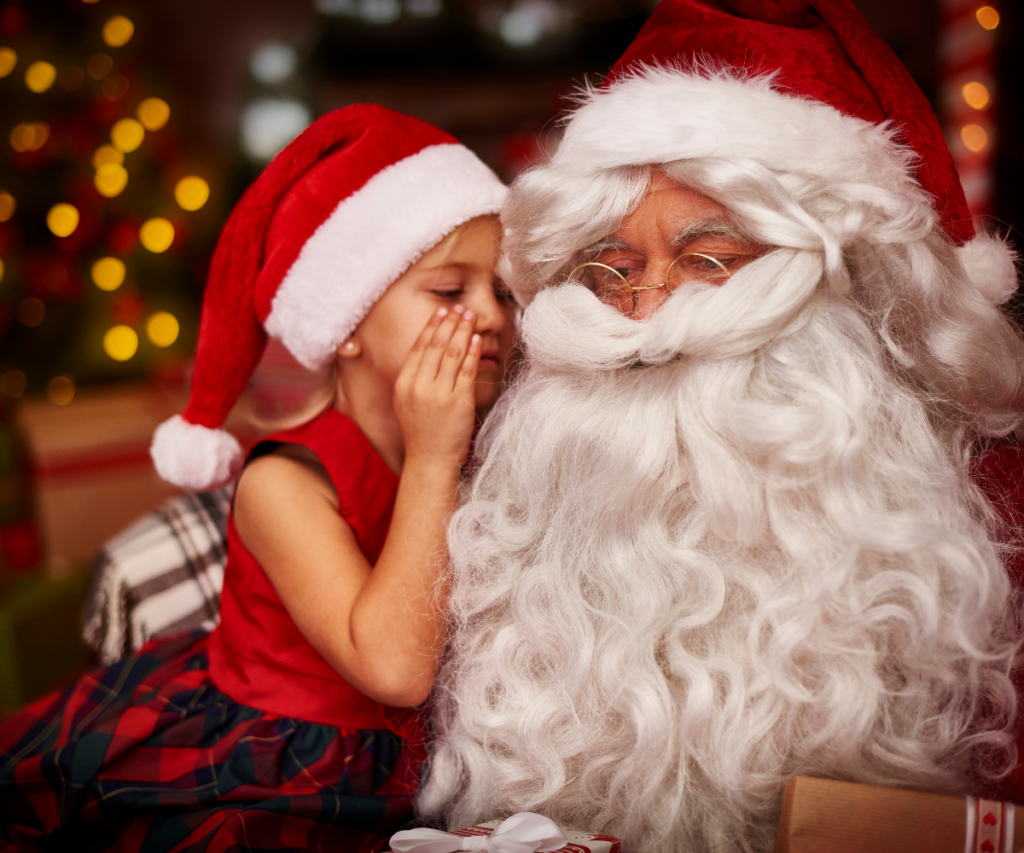 Go sledding or ice skating
Our Civic Center has free open skate many times during the week. And our school has an AWESOME hill that families go to all the time for sledding. Again, make it an event. Make it special. Make it part of your new Christmas tradition ideas.
Christmas scavenger hunt
This game could be played in a car or out on a walk. Make up your own, or look for links on Pinterest. You can even order this game from Amazon!
Make holiday-scented playdough
The internet is overflowing with homemade recipes for play dough, but I found some great ones on the blog Make Life Lovely. She has recipes for chocolate mint play dough and eggnog play dough. Yummm…but please don't eat it.
Bird food ornaments for the critters
We used to make it there in our preschool. Take a toilet paper cardboard insert and spread peanut butter over it, then roll it in birdseed. The birds and squirrels love them!
Create a Holiday bucket list
Take as many of these Christmas tradition ideas as you want, add your traditions, and create a Holiday Bucket List. Make it official and hang it where everyone can see it!
How many of these things are you doing this year? Do you have any suggestions to add to my list?
Have Christmas dinner
Plan a feast for Christmas day and invite friends and family to bring a dish.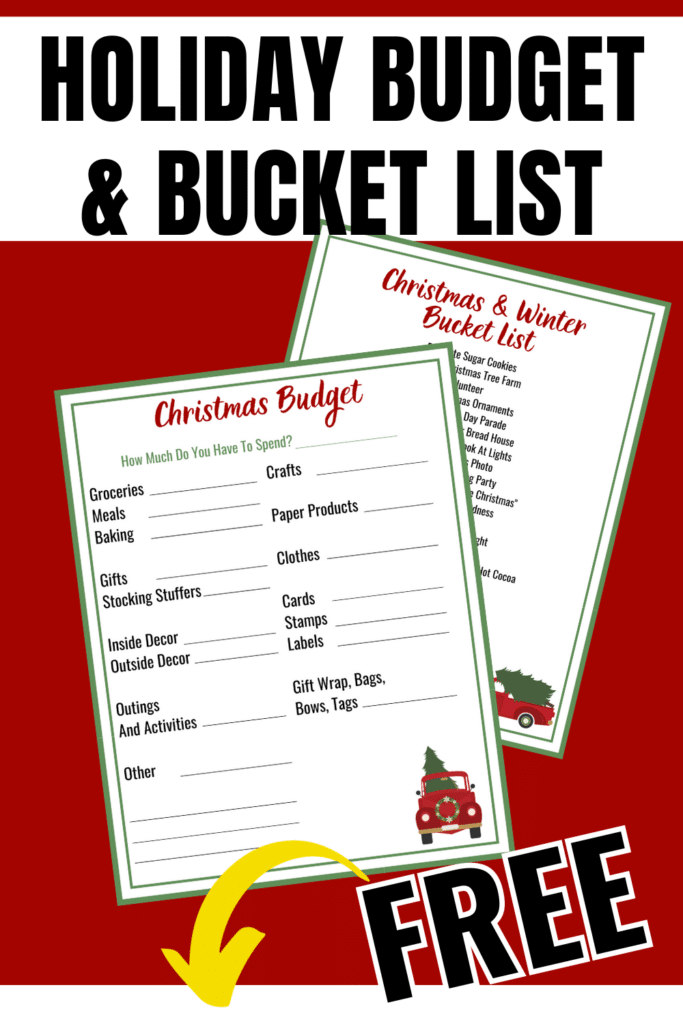 Final Thoughts On Frugal Christmas Tradition Ideas To Make You Cheer
Christmas traditions don't have to break the bank. There are plenty of fun things to do this Christmas season that you can do on a tight budget.  The best part is that these family Christmas traditions are things that you did last year and this year and can continue with your own children and grandchildren.