I rarely use coupons. Yes, I know. I brag all the time about how frugal I am yet I rarely use those little, colored papers that save you money. If you do a Google search or a Pinterest search, you will come up with a bazillion results on how to correctly coupon; from beginner to expert. Coupon inserts come free in the paper, and you can print them. There are even apps that you can use. I don't coupon because, for me, couponing is expensive. So, normally I don't.
Why Couponing Cost Too Much.
About ten years ago, there was a movement. It was huge. There were even tv shows about it. It was "Extreme Couponing."
You could get 20 tubes of toothpaste for free – heck; you could even MAKE twenty cents per tube! I was a participant in this grand movement. I bought cheap plastic shelves and put them up in my hallway. They were LOADED with crackers, laundry detergent, cereals, shampoos, and cookies. My older kids would come over and shop from my stockpile. It was crazy! I had a convenience store in my hallway.
Here is what I found out about couponing.
I was spending money on junk foods.  Sugary cereal, cookies, boxed dinners, and processed foods.  This revelation came about the same time I also really wanted to improve my families eating habits. Rarely did I ever see a coupon for bananas, organic broccoli, or grass-fed beef.  Most food coupons that you see are for processed foods.  We just weren't into that anymore.
I was spending more money on groceries than before I started couponing.  This is all on me.  Because I tend to go overboard on concepts, I just chose not to go down that road.
I get super excited about something and then become obsessed with it an put all of my time and attention into whatever it is all while ignoring everything else.  So, if I could get 43 boxes of Cheerios for $1 each, why wouldn't I?  I mean look at the money I am saving!!!! Except, I wasn't because we were never going to eat that much cereal before it expired.  So that $43 I just spent on cereal would be wasted money.  I was not able to just buy 3.  It wasn't in my over the top nature.  It would have been better for me to find a decent sale, grab three boxes for under $5 and be done.  Five dollars versus forty-three dollars is quite the savings.
It was taking up a LOT of my time.  I was spending time going to the store every week to get the coupons, scouring the websites looking for matchups, printing coupons, cutting and filing all those coupons while sorting out the expired ones.  Then I was running to 8 different stores to grab those deals and waiting in line for what always seemed like FOREVER to have the cashier scan those coupons.  Not to mention that I would sometimes go on eBay and order 20 coupons for General Mills Cereal so I could buy MORE THAN I need.
What I Do Instead Of Couponing.
I shop discounted stores like Aldi instead of using coupons. Aldi is my favorite. I cannot say enough about their products. If you haven't checked them out yet, I urge you to give it a try!
I also grab items when I see them on sale. It doesn't matter where they are on sale, if I am close, I will swing in and pick them up. it only takes a few minutes to check the sales online when you are heading out. This doesn't mean to make a special trip. Only when you are going to be close anyway.
Being smart about what you buy and when you are buying them will keep your grocery spending down in the long run. Make sure you are only buying what you need. There are some pay periods when my grocery budget is only $75 because I didn't need veggies or meat. It just happens that way.
I make things from scratch. Instead of buying a lot of prepackaged foods and mixes, I make them as I want them. I chose to make brownies from scratch instead of a $3 mix. It costs me nothing because I already have all the supplies in my kitchen.
When To Use Coupons.
I shared a few weeks ago in my weekly newsletter about a great deal I got on the shampoo that I usually use. My friend Kim (more about her in a minute) gave me SIX coupons for buy one get one free and Target had a deal for gift cards when you bought four. I have enough for the year now. But in hindsight, I should never have bought 12 bottles. I would have been fine with six.
Use coupons where you normally shop.
I also always check out Target Cartwheel and BJ's Warehouse fliers for items that I use but that is just about it.
There are people who have had great success with coupons, and I still think it is an excellent way to save some money buying things you might already buy. The danger for me comes from all that adrenaline I feel surging through my body when I discover a deal "too good to pass up" even though I would usually NEVER buy that item.
Find a good resource for couponing.
If you are looking for an expert, check out my friend (the aforementioned) Kim's weekly column in our local paper. She is an amazing resource for all things coupon. You can find the link to this weeks article HERE.
Keep in mind that if you would like to try your hand at couponing to save money, there are so many tutorials out there to help. But if you are anything like me and understand your personality, please know that you can save money without using coupons.
Understand where the coupons come from.
And understand that coupons are created by the manufacturer to get you to buy their name brand product. You might be able to find the store brand for less than you could buy the name brand including that coupon. There is an art form for using coupons. But they don't always benefit your wallet. If you are going to use coupons, I would suggest these strategies.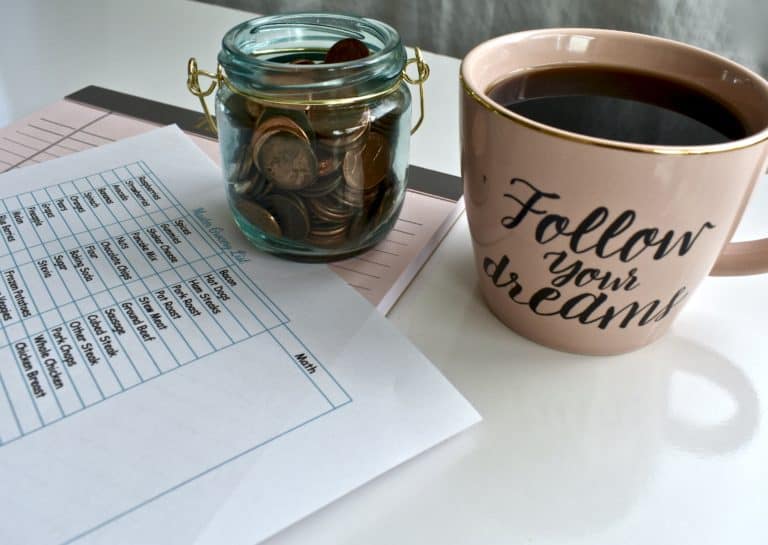 The Best Couponing Tips.
Limit your stores.
Limiting the number of stores you have to visit will save you time and frustration. You may have a CVS next door to your office. Pick that one. You know you are going to Target once a week anyway. Choose Target. Price Chopper is your very favorite grocery store. There's your top three.
Research coupons you can use.
Every Saturday, the big couponing blogs will publish the deals by the store for the next week. Take a peak while you have a few minutes to see what they have going on. If you see something that you are running low on or normally buy anyway, jot it down.
How many coupons do you need?
If you have enough to make the cost of a couple of newspapers worth the money you will save, run out and grab those papers or give Grammy a call and ask her to save them for you. Put a shout out to friends and family on Facebook that you are looking for coupons for the items you need and see what you can grab that Monday or Tuesday.
Set a cash budget just for couponing deals.
This way, you know that you can have some control over how much you spend and it limits you on dipping into the family vacation budget for deodorant.
Easy on the stock-ups.
Nobody needs 4 cases of green olives. Know what you and your family use a lot of and how much you may go through in the next few months. Don't go tuna can crazy.
Are you a couponer? Do you find that the amount of time you spend on coupons is beneficial to your bottom line?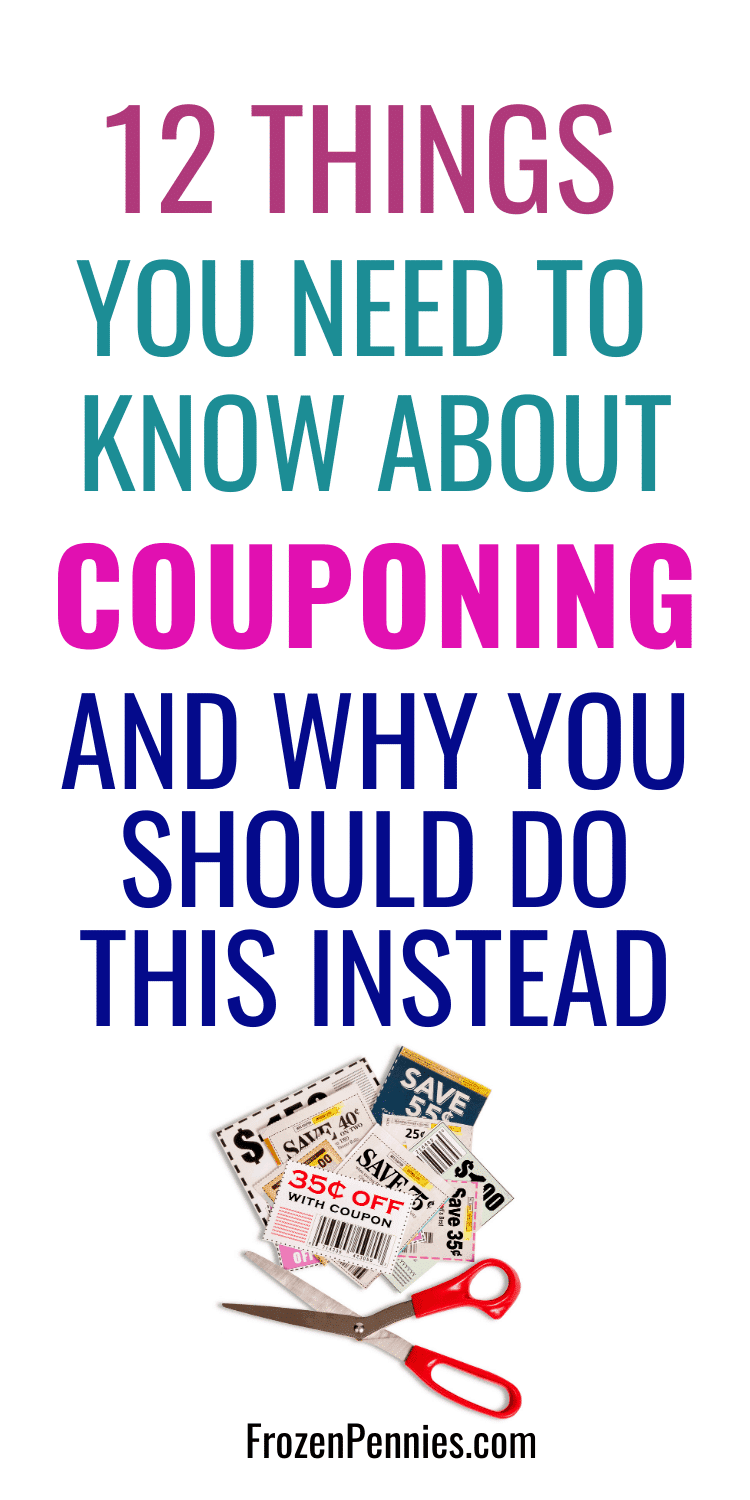 SaveSave
SaveSave
SaveSave
SaveSave
SaveSave
SaveSave
SaveSave