Keeping the romance in your relationship alive when you are trying to get out of debt is not easy. Yet it's one of the most important things we can do. Spending time with your husband, wife or partner should be at the top of our priority list (right under "pay off debt").
So when you are stuck at home or have no money to go out, you are going to need a list of things to do on your committed date nights.
My husband and I go out on date night twice a month.  But lately, we have not been able to do that so we have had to come up with at home fun.  I have been giving this a lot of thought.  I have asked on social media and done a bunch of research. Here are my best stay home date night ideas.
-Cook Together
Find a complicated meal and tackle it together. Chose something you might order when going out to a restaurant and include your favorite appetizers and a dessert. Also, include your favorite beverage.
-Watch a Movie
With all of the streaming companies out there, I sure you can find something you both like. My cable company offers newer releases at about $4 a movie. Don't forget the snacks and popcorn.
-Play Cards
This is something we haven't done in so long. Grab a favorite bottle of wine and play some Uno! Here's a list of 50 card games for two people!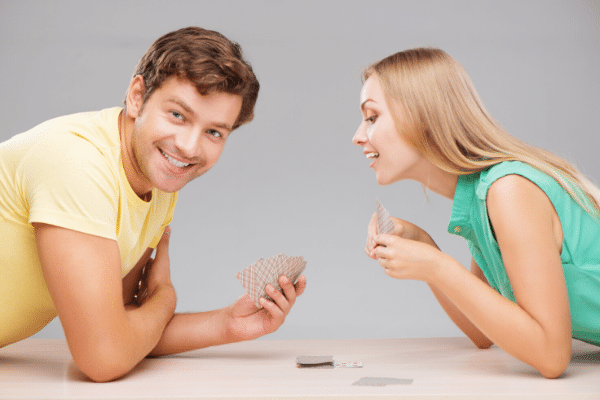 -Paint and Sip
Grab some canvases, stater paint kits and pull up a video on youtube.  Then pour a favorite beverage and see who does a better job! Here's an artist to teach you from Youtube.
-Have a Fire Outside
Listen to music on your phone, relax and enjoy each other's company. You could even make some gourmet smores with your favorite chocolates and cookies. Chocolate gram crackers, sliced strawberries, and toasted marshmallows. Or Regular gram crackers, peanut butter cups, and marshmallows. YUM!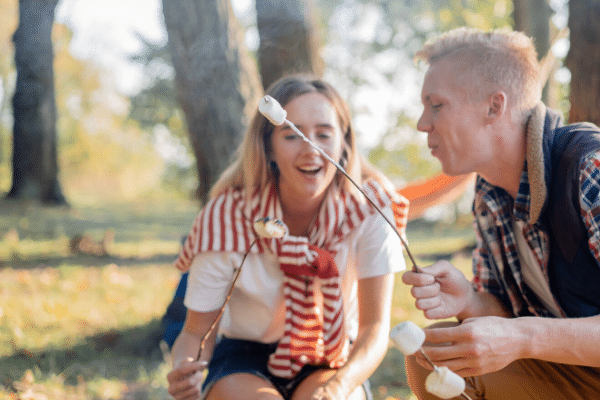 -Milk Shakes and Puzzles
Or ice cream sundaes. We went through a phase around here where we were loving puzzles. How great would it be to eat ice cream and work together on something? Especially if it has been a tough week.
-Create Your Own Coffee House
Make coffee and pie, put on some acoustic music and grab some magazines. Sit next to each other and share what you are eating and looking at.
-Play a Board Game
So many fun and great board games to play. If you are feeling a little competitive, try a wager! Whoever loses gets to do dishes for a week!
-Candlelight Pizza Party
Order pizza and wings (or for the super frugal, make your own) and eat it by candlelight. If you're feeling really romantic, get all dressed up.
-Dancing
Pull up some great music from the times you were just dating or play that song from your wedding.
It isn't easy when you are not able to go out but if you feel your relationship is important enough to reserve some time specifically for the one you love, then you are going to need some stay at home frugal date night ideas.  I would love to hear your ideas down in the comments!