I know, I know, it is only the second week in September. But if you want to shift the weight off your shoulders and enjoy the Christmas season, you have to start sooner than the week before. I am going to share with you my fail-proof system to get ready for Christmas and enjoy the holidays! It all starts on September first.
Before I get into the excellent stuff, I want to talk about money for a minute.
Christmas Sinking Fund
I save Christmas money from February until September. These days, we don't have a whole lot of people to buy for, and there are only two small children in that group. Eventually, as time goes on (and hopefully grandchildren start showing up), we may need to re-evaluate our budget. I have figured out how much I need and divide that by 16 paydays. Then I put that much aside every other week
That way when September rolls around, I am good to go.
Listen, Christmas comes around the same time every year. There are no surprises here, guys. Everyone is busy, and if you are busier than most, then you HAVE TO start planning things out ahead of time.
It is the most wonderful time of the year. I challenge you to start enjoying it!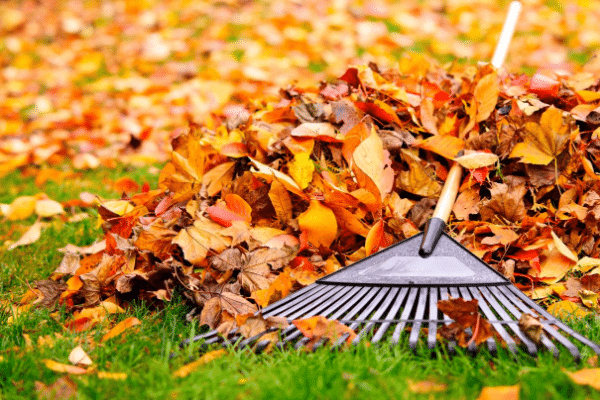 September
During September, I head downstairs and open up a folding table so I can pull out all things related to Christmas. This is the easiest way to evaluate what I have. Because most places start putting out all their holiday decorations, if I know what I need, I can have first choices. If you wait until the week before Christmas, most stuff has been picked over, and pickings are slim.
While I am down there, I keep Thanksgiving in the back of my mind and check my supplies. Napkins and paper dessert dishes are inventoried, and decor is checked. If I need anything, I make a note.
Then, I take a peek at my Christmas cards to see if more need to be ordered. This has already been done, and I am good to go!
I also go online to the US Postal Service to check out the Holiday Stamps. Most of the new ones aren't released until October, so I find the ones I like and put a reminder on my phone. Stamps alone cost me about $30
Then I start doing some major brainstorming for Christmas Gifts. I have been thinking about Christmas all year long coming up with ideas for family. Now is the time to get it all organized and start buying.
Start ordering
The joy of modern technology is that everything can be purchased online and shipped to your front door from anywhere! Start now. Find a closet or a corner in your basement designated for gifts and get going.
It is essential to keep a running list, so you do not overbuy for one person, blow your budget, or forget someone.
I take one day, probably next week (the third week in September) to head out with my list. Many things I can get this time of year. Most people I buy for don't have to wait until the big toy book comes out to circle what they want Santa to bring them. So things that are useful, that they can wear, or ideas I came up with a while back can be purchased now.
Are you ready for Christmas yet?
Fall Decor
There are only three times of the year that I enjoy decorating outside. Spring, Fall, and Christmas. About September 15, I like to clean out all my flower boxes and gardens to replace them with some mums. I also enjoy the scarecrows, pumpkins, and hay bales of the season. These all come out in September, and I do consider back to school part of the holiday season. Funny, right?!?
October
October is the month I like to focus on Christmas Cards.
I send out over 40 cards each year because its something I really love doing. My Christmas card list is on my computer which makes pulling up my Christmas Card list to see if anyone needs to be omitted or added easier. And then make sure I have ink for the printer. Printing out address labels is the best way for me to do it. It looks neat and put together, and it makes the job go faster. I always sign my cards on the inside instead of getting printed personalized cards.
Because I have already checked out my cardstock, I like to pull the box out. It is time to get started. Stamps also arrive this month. They get ordered, and cards are ready to go when they arrive. No, I do not mail the cards in October. They go out the Monday after Thanksgiving.
At this time, Thanksgiving prep also has to happen. I also have a list of decor I need, and as I am out shopping, those things can be picked up also. Regular decor gets stored and replaced with Fall Decor and then Christmas Decor after that. The normal decor comes back sometime in January.
Now, are you ready for Christmas?
November
This is the busiest month. My turkey had already been ordered months ago. I get it from a local farm every year and pick it up the day before Thanksgiving.
Before Thanksgiving, I like to have most of my shopping complete, but I also enjoy the hustle and bustle of Blak Friday. So anything that I have not gotten yet will get picked up then. I do not go out at 3:00 in the morning anymore (I used to) but I do head out about 6:00 and browse around to collect the rest of my belongings.
Last year, I traveled over an hour each way to an outlet mall for a specific purpose but, this year, the same store has moved to my local outlet mall. This makes me super happy! Black Friday is great at the outlet mall!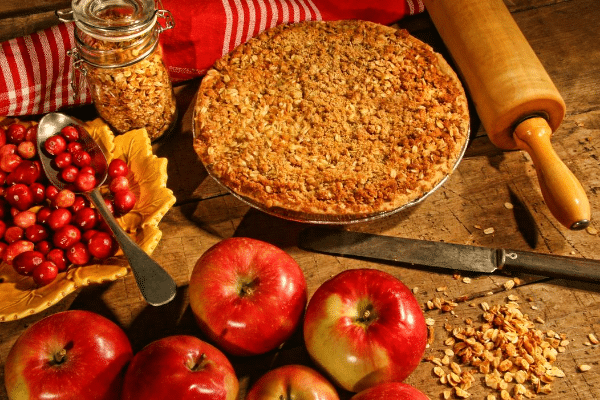 Baking and giving
Get your baking doe this month, too! One of my favorite things to do is bake little quick breads for friends and neighbors. I bake them in big batches and then freeze them in foil. Sometimes, I add a little maple butter to go with it. If I decide to do that this year, I need to wait until Hobby Lobby has their 50% off glass sale and pick up a dozen jars!
This year with my efforts to cut down on plastic, I plan to wrap them in brown paper with a little rustic decor. Thank, you Pinterest!
Monday after Thanksgiving is the day dedicated to decorating for Christmas! I like to queue up the Christmas movie and decorate my entire house from top to bottom! That next weekend is normally outside decorating because I need to enlist the rest of my family for that! And while you are decorating, throw those Christmas Cards in the mailbox!
How about now? Ready for Christmas?
December
I lied when I said everything is done by December first. I like to save all my wrapping until December. For me, there is something magical about the glow of the Christmas Lights, The movie White Christmas playing and sitting down in the middle of the floor wrapping gifts. Waiting until after all has been decorated is my favorite time to wrap.
After everything has been wrapped, I like to take an inventory of the supplies I have left and decide if I need to go out the day after Christmas to restock for next year. I went last year, so this year, I might be able to pass.
I also do some cookie baking for my family this time of year. My husband has some favorites that I make sure I bake for him and the experience of cookies in the oven while listening to Christmas music makes my heart happy.
Around December 20, I load all my friends and neighbor gifts in the car and head out to deliver. We used to go out as a family to look at Christmas lights, but it always seemed like I was the only one who ever wanted to go. So a couple of years ago, I started delivering the gifts, grabbing a cup of coffee, and wandering through the neighborhoods of friends as I gave, checking out the glittery sparkle of all the lights.
It's beginning to look a lot like Christmas!
Making sure all of the 'Christmas Things' are done well ahead of time allows you to enjoy the season without feeling stressed, rushed, and financially anxious. Making sure you have the funds available by fall will enable you to take some time and find the best gifts without using the money that you should be using to pay the electric bill. Or even worse, putting Christmas on a credit card or taking out a personal loan!
Christmas is coming, my friends. Ready or not!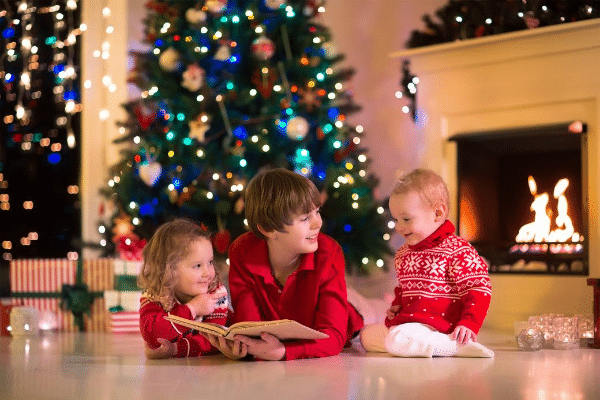 SaveSave
SaveSave
SaveSave
SaveSave