The holidays are right around the corner, and you know what that means? Christmas! It's my favorite time of year. The decorations, the food, the family gatherings- I love it all.
It's the most wonderful time of the year, and we know preparing is a must for all your family and friends' holiday visits. But if you're anything like us, it can be hard to get everything done in time! We have a few quick tips that will help ensure that your house is ready for Christmas before Santa arrives.
Be sure you have a plan of action and start saving up money in advance because there's no better way to enjoy the holidays than being financially prepared.
It can be stressful too. There is so much to do in such a short amount of time!
How will we get everything done? What if there isn't enough snow on Christmas morning for Santa to deliver presents? These are just some of the worries that moms have before this special day arrives. Twenty-five tips will ensure your holiday season is perfect, with plenty of time left over for relaxing and enjoying yourself with loved ones.
Why Should I Prepare For Christmas Early?
There are many benefits to preparing for Christmas early, and it's important to note that not everyone can afford to wait until the last minute. If you start planning now, you will have more time and energy left over for other things in your life. And who knows, you might end up with a few extra gifts under your tree!
Christmas is always so much fun, but it can get expensive. If you have a lot of people to buy for, saving money now will allow you to spend more on those who are most important to you.
You'll also have the opportunity to comparison shop as the year goes on and find some great deals! In addition to finding good deals, preparing now can also help you avoid many of the hassles of last-minute shopping.
It will be easier to find gifts for everyone on your list if you start planning now. If you were lucky enough to pick some great deals along the way, then that's even better. But, if you wait too long, you might run out of time to find gifts for everyone on your list.
More importantly, there is no guarantee that all stores will still have their holiday stock by the big day!
The holiday season is so fun, but it can get overwhelming quickly. If you start preparing now, you'll have the opportunity to have time for all of your other Christmas activities.
You can finish decorating your home or buy beautiful wrapping paper and bows. If you wait until the last minute, you might run out of time to do these fun things. In addition to that, if you have been meaning to organize your photos or update the family scrapbook, then now is the time.
If you start planning early enough, you can also enjoy some downtime with your loved ones. The holidays are a festive time, and it's always good to take some time off from your nonstop shopping to enjoy the season with your family.
Start Saving Money Now
I save Christmas money from February until September. These days, we don't have many people to buy for, and there are only two small children in that group. Eventually, as time goes on (and hopefully, grandchildren start showing up), we may need to re-evaluate our budget. I have figured out how much I need and divided that by 16 paydays. Then I put that much aside every other week.
That way, when September rolls around, I'm good to go.
Listen, Christmas comes around the same time every year. There are no surprises here, guys. Everyone is busy, and if you are busier than most, you HAVE TO start planning things out ahead of time.
It's the most beautiful time of the year. I challenge you to start enjoying it!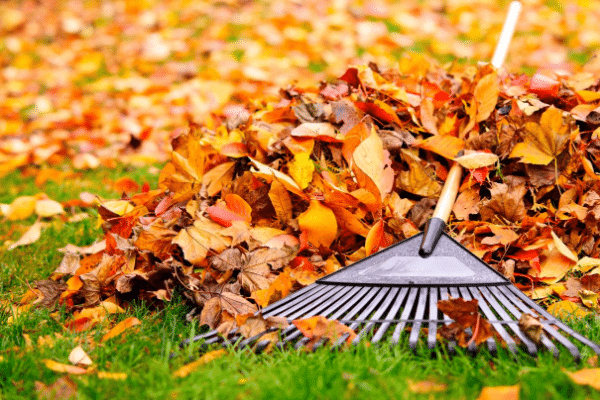 September
During September, I head downstairs and open up a folding table so I can pull out all things related to Christmas. That is the easiest way to evaluate what I have. Because most places start putting out all their holiday decorations, I can have first choices if I know what I need. Most stuff has been picked over if you wait until the week before Christmas, and pickings are slim.
While I am down there, I keep Thanksgiving in the back of my mind and check my supplies. Napkins and paper dessert dishes are inventoried, and decor is checked. If I need anything, I make a note.
Then, I peek at my Christmas cards and order more if needed.
I also go online to the US Postal Service to check out the Holiday Stamps. Most new ones aren't released until October, so I find the ones I like and put a reminder on my phone. Stamps alone cost me about $30
Then I start doing some major brainstorming for Christmas Gifts. I have been thinking about Christmas all year long, coming up with ideas for family. Now is the time to get it all organized and start buying.
Start ordering
The joy of modern technology is that everything can be purchased online and shipped to your front door from anywhere! Find a closet or a corner in your basement designated for gifts and get going. Start now.
It is essential to keep a running list so you do not overbuy for one person, blow your budget, or forget someone.
Probably next week (the third week in September), I will take one day to head out with my list. Many things I can get this time of year. Most people I buy for don't have to wait until the big toy book comes out to circle what they want Santa to bring them. So useful things that they can wear or ideas I came up with a while back can be purchased now.
Are you ready for Christmas yet?
Fall Decor
There are only three times of the year that I enjoy decorating outside. Spring, Fall, and Christmas. About September 15, I like to clean out all my flower boxes and gardens to replace them with some mums. I also enjoy the scarecrows, pumpkins, and hay bales of the season. These all come out in September, and I consider back to school part of the holiday season. Funny, right?!?
October
October is the month I like to focus on Christmas Cards.
I send out over 40 cards each year because it's something I love doing. My Christmas card list is on my computer, which makes pulling up my Christmas Card list to see if anyone needs to be omitted or added easier.   And then make sure I have ink for the printer. Printing out address labels is the best way for me to do it. It looks neat and put together, making the job go faster. I always sign my cards inside instead of getting printed personalized cards.
Because I have already checked out my cardstock, I like to pull the box out. Stamps also arrive this month. They get ordered, and cards are ready to go when they arrive. No, I did not mail the cards in October. They go out the Monday after Thanksgiving. It is time to get started.
At this time, Thanksgiving prep also has to happen. Regular decor gets stored and replaced with Fall Decor and then Christmas Decor. The everyday decor comes back sometime in January. I also have a list of decor I need, and as I am out shopping, you can pick those things up also.
Now, are you ready for Christmas?
November
This is the busiest month. I had already ordered my turkey months ago. Every year, I get it from a local farm and pick it up the day before Thanksgiving.
Before Thanksgiving, I like to have most of my shopping complete, but I also enjoy the hustle and bustle of Blak Friday. So anything that I have not gotten yet will get picked up then. I do not go out at 3:00 in the morning anymore (I used to), but I do head out at about 6:00 and browse around to collect the rest of my belongings.
Black Friday is great at the outlet mall! Last year, I traveled over an hour each way to an outlet mall for a specific purpose, but this year, the same store has moved to my local outlet mall. That makes me super happy!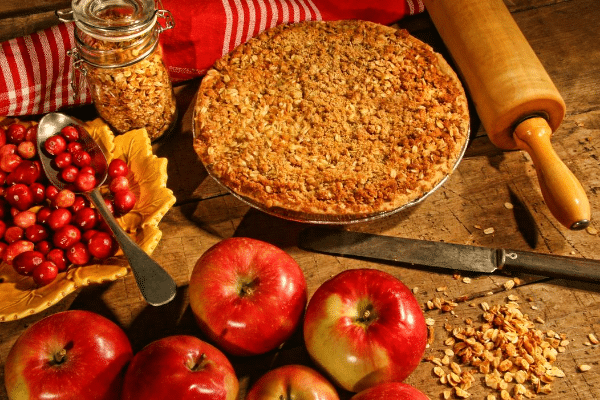 Baking and giving
Get your baking done this month, too! One of my favorite things to do is bake little quick breads for friends and neighbors. I bake them in big batches and then freeze them in foil. Sometimes, I add a little maple butter to go with it. If I decide to do that this year, I need to wait until Hobby Lobby has their 50% off glass sale and pick up a dozen jars!
This year with my efforts to cut down on plastic, I plan to wrap them in brown paper with a little rustic decor. Thank you, Pinterest!
Monday after Thanksgiving is the day dedicated to decorating for Christmas! I like to queue up the Christmas movie and decorate my entire house from top to bottom! Next weekend is normally outside decorating because I need to enlist the rest of my family for that! And while you are decorating, throw those Christmas Cards in the mailbox!
How about now? Ready for Christmas?
December
I lied when I said everything would be done by December 1. I like to save all my wrapping until December. There is something magical about the glow of the Christmas Lights, The movie White Christmas playing, and sitting down in the middle of the floor wrapping gifts. Waiting until after all has been decorated is my favorite time to wrap.
After everything has been wrapped, I like to inventory the supplies I have left and decide if I need to go out the day after Christmas to restock for next year. I went last year, so I might be able to pass this year.
I also do some cookie baking for my family this time of year. My husband has some favorites that I make sure I bake for him, and the experience of cookies in the oven while listening to Christmas music makes my heart happy.
Around December 20, I load all my friends' and neighbors' gifts in the car and head out to deliver them. We used to go out as a family to look at Christmas lights, but it always seemed like I was the only one who ever wanted to go. So a couple of years ago, I started delivering the gifts, grabbing a cup of coffee, and wandering through the neighborhoods of friends as I gave, checking out the glittery sparkle of all the lights.
25 Tips To Be Ready For Christmas Early
Making sure all of the 'Christmas Things' are done well ahead of time allows you to enjoy the season without feeling stressed, rushed, and financially anxious. Making sure you have the funds available by fall will enable you to take some time and find the best gifts without using the money that you should be using to pay the electric bill—or even worse, putting Christmas on a credit card or taking out a personal loan!
Christmas is coming, my friends. Ready or not!
It's a day where you get to spend time with family, enjoy delicious food and drink, and have an excuse to be super festive! But it can also be stressful. Let's get started! These 25 tips will help you make sure that your Christmas goes smoothly to have more fun than stress this season. 
1) Make a Christmas wish list for your family.
Ask each of them now what they want. As people start asking you for gift ideas for your husband and children, you'll know exactly what they need or want without them giving you the canned, "I don't know" answer.
2) Decide on a budget for gifts.
Set a price limit per person before shopping to avoid surprises once you're in the store. Also, decide on a spending limit for each family member or friend so that you don't go overboard and spend more than what's appropriate. That is important, especially if you have kids! It's easy to get carried away when shopping and overspend because of the excitement. Remember that $50 or $100 per child isn't too much money!
3)Sort through all decor.
Get rid of anything you no longer like and make a list of anything you might need. Getting your decor early is not only a good "plan ahead move" but also the time when you will have the best options. Stores like Hobby Lobby sell out fast and quickly move on to the next holiday.
4) Get cards early.
If you like to write out cards, grab your cards as soon as possible and start writing them out. Get your friends and family their Christmas cards by December 1 so that there's no panic or rush. One more thing to cross off your list.
5) Make a list of all the people you need to buy for.
I like to use an app on my phone for this list to look when I'm out and about quickly. Also, this helps with budgeting since you'll know exactly how much you can spend on each person.
6) Create your Christmas Bucket List.
Consider all the traditions you want to do this year. Pull out the calendar and make a plan. It's a busy time, and you want to squeeze it all in.
7) Plan your baking.
Are you a crazy cookie machine during the holidays? Create your baking strategy now. Find your recipes and make your shopping list. Most cookies freeze well, giving you the perfect opportunity to start well ahead of time.
8) Plan for food.
Create a meal plan for all meals. Decide what diet requirements are before shopping to make sure everyone's meals will be suitable during the holiday season.
9) Wrap early.
If you're wrapping a lot of gifts, do it early so that you have time to get creative! Also, save yourself some money because gift wrappers can be expensive.
10) Think about your schedule.
It's easy for family and friends to want you out or for you to want them out at different times. Don't be afraid to turn down offers or limit your socializing. Try to plan as much of your schedule as you can so that there's a backup in case there are any conflicts or changes.
11) Get gift cards early.
If you're going to give out gift cards, there's no reason you can't start picking those up in the fall. Grabbing one or two a month will be easier on your budget also.
12) Reflect on last Christmas.
Are there things that didn't go well that you would like to improve on? Are there things your family will skip this year because the kids aren't interested anymore? Should you start shopping a little earlier not to feel so rushed?
13) Start your DIY gifts and crafts.
Start now looking for ideas and creating those crafts and DIY gifts. Check out Pinterest and Youtube for ideas and tutorials. Don't forget to budget for supplies.
14) Prepare your house.
Is there anything around the house that needs to be cleaned or repaired before Christmas? Now is the time to do those things so that everything will be nice and clean for them when guests come.
15) Buy extra gift bags and scotch tape.
(preferably in the after-Christmas clearance sales). These are the things that we always seem to need more of.
16) Buy enough food.
My husband is always concerned that there won't be enough food. Have some quick pantry items on hand if you need to whip up an extra side dish. Try to prepare for as many people to bring dishes and things to share as possible. Write down how much food you need and shop accordingly. Don't forget to have lots of to-go containers so people can bring leftovers home.
17) Plan for special clothing outfits ahead of time.
You should purchase church clothes and Christmas pajamas with plenty of wiggle room.
18) Get everything from online retailers beforehand.
Check out what's on sale now to save some money and get your deliveries ahead of time. Order online as soon as possible to prepare for backorders and shipping delays.
19) Plan a Christmas Day celebration.
If there aren't any traditions in your family, is there a family member you can go to on Christmas Day? If so, invite them over and communicate with them.
20) Plan for the weather.
If it usually snows during Christmas, plan on getting your car and driveway cleaned up beforehand! Consider snow dates for holiday gatherings.
21) Decide if there will be a tree this year.
If you're going to decorate a tree this year, try to get it done early so that you have time to clean up the mess. That is especially true if there are dogs or children around! You must purchase real trees closer to the holiday, but you can put up an artificial tree anytime.
22) Make freezer meals.
Start filling your freezer with meals that you can pull out and dump in the crockpot or instant pot. Or, during those busy nights, you can put a casserole in the oven and let it cook while you're wrapping gifts.
23) Decide whether or not you need a vacation from Christmas.
If you travel to see family, start booking travel arrangements now. If you work all year to make time for Christmas, decide if you need a vacation during the holiday season.
24) Get an oversized calendar and hang it on the wall.
Between holiday parties, school functions like concerts and plays, and all the other traditions you want to partake in, organizing will save you money.
25) Get your Christmas card photos done early.
A friend of mine went on a family vacation to the ocean and brought Santa hats for her girls. They actually took their Christmas photos at the beach!! If you like to send out those photo cards, get those pictures done and ordered, so there's one more thing you don't have to do.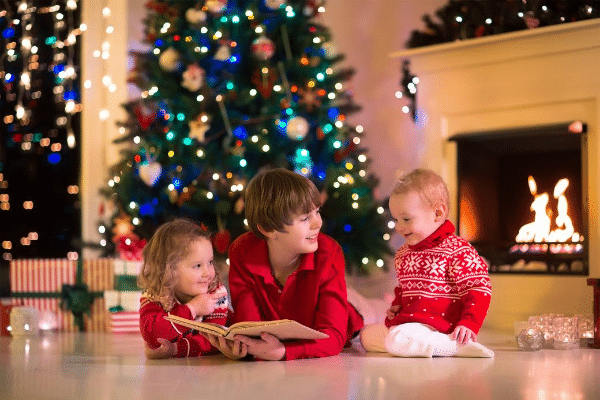 SaveSave
SaveSave
SaveSave
SaveSave