Living alone can be a dream for many, but it can come with a hefty price tag. However, many ways exist to live alone without breaking the bank. Whether you're a student, a young professional, or simply looking to downsize, there are several affordable housing options available.
From shared housing and tiny homes to apartments and renting a room, here are the cheapest ways to live alone and still be happy. In this article, we'll explore some of the cheapest ways to live alone, be frugal and happy without compromising comfort or quality of life.
Adopt Minimalism
Minimalism is a concept that removes all the unnecessary, leaving only the essential. It can be a liberating experience to be free from things tying you down.
You get to live with less clutter and keep your life simple. One of the best ways to do this is to look for a smaller living space.
When ascribing to minimalism, you adapt a mindset to consider each purchase as it will impact your living space. You learn to use multi-functional items and maximize what you have.
Moreover, small living spaces often cost less in terms of rent, giving you extra money you can save.
Minimalism can be beneficial even when you're retired. When you're deciding on what to buy or what to use, think about whether it's essential or not. This will help you decide if your living decisions are worth the extra cost.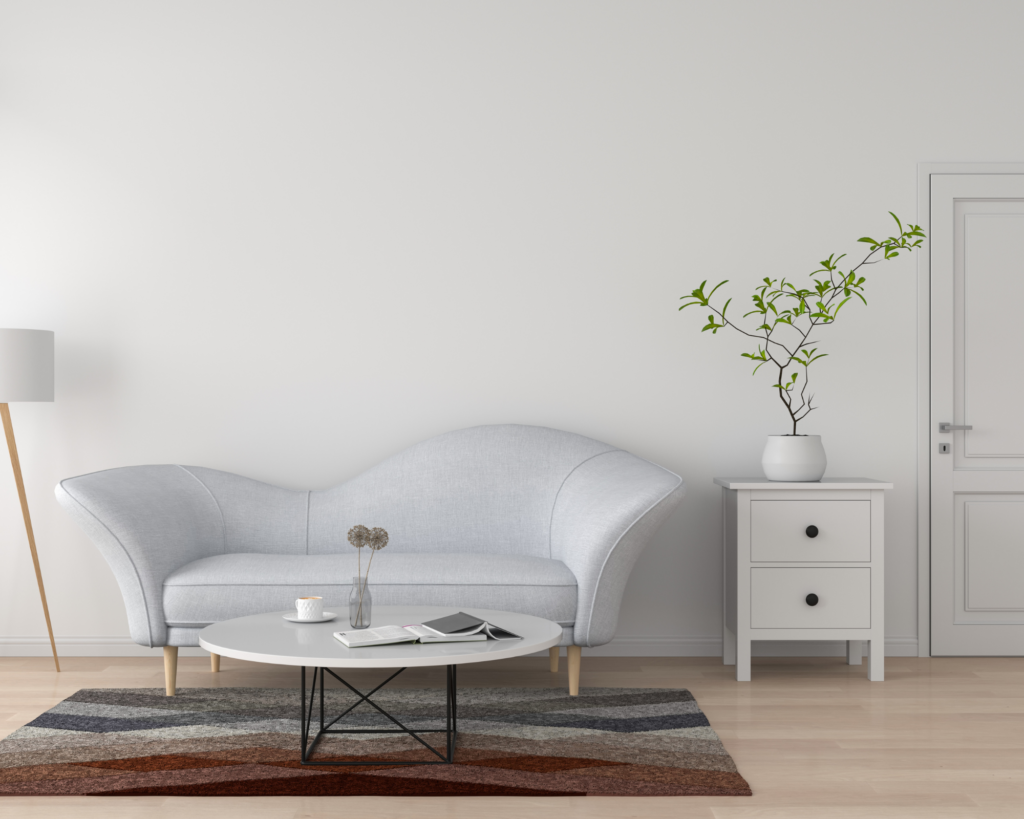 Live in an RV
Instead of staying in a one-bedroom apartment, consider living in an RV. An RV is one of the cheapest ways to live in many places compared to renting. You avoid expensive taxes associated with owning a home and have little utility costs.
An RV feels like a smaller apartment, but you may be surprised at the living space within four wheels. Of course, some challenges exist, such as becoming accustomed to such a small space.
When buying an RV for the first time, you can get a used vehicle still in good condition. A Class B RV is serviceable, but you can opt for larger spaces with a travel trailer or a Class A vehicle.
You can live in an RV, rent a space for a low price, and continue your days as usual. However, the most significant benefit of owning one is the ability to travel.
Pursuing a change of scenery or wanting to move somewhere else at any time becomes possible. You can also drive to a warmer locale if your location is prone to harsher winters. However, one of the challenges of an RV is that it doesn't have a thermostat like in an apartment.
Although, you do gain the ability to move to a warmer area or buy an RV cover to warm your house up. You can also avoid higher rent places like the major cities like San Francisco or New York City.
Overall, an RV is a small space that helps you save a lot of money and can experience fewer utility bills.
House Sitting
Some people live comfortably in houses they don't own by dedicating their time to house-sitting. The concept is simple. You enter an agreement with a homeowner where you live on their property temporarily while they are away. This contract can last from weeks to months, depending on your client.
From there, you'll get the luxury of living in a place for free. You'll pay no rent, and there are occasions when the owners will pay for any extra energy costs.
Many people in the United States spend months or years moving from place to place, taking advantage of house-sitting. The savings on rent is vital here, as you gain all the benefits of a home, including free use of some household items, without having to pay for them.
But how do you get these gigs? They can be available online through platforms dedicated to house-sitting jobs. You can research any postings in your area and begin taking advantage of this cheap way to live alone. You can even do it for a family member who are full-time workers abroad or travel a lot.
Become a Live-in Caretaker
A live-in caretaker is similar to a house sitter, but you're more connected to staying in a property for the long term. This is a good idea if you are single and do not want to move around too much.
You'll have your own space to stay in, provided that you maintain it, and it's much more affordable than renting a studio apartment. You can also keep your day-to-day life intact.
Some tiny homes often look for a live-in caretaker when you're worried about living in larger spaces. The only consideration you have to make is that they expect you to be a full-time worker, taking care of their home. You'll have to figure out a way to balance your earning potential.
Many people are becoming live-in caretakers, and so can you. This is a great way to reduce living expenses while living alone.
Move to Another Country
Living in the US can get expensive with all the taxes and increasing prices. Depending on your area, you may also have to deal with a high cost of living.
Taking your money somewhere with a lower cost of living will help you maintain your lifestyle at a much lower price. Many people throw this idea away, but keeping your mind open to the possibilities is important.
Sure, you might be far away from family members, but you still have the option to visit home. It may also be the best option as a young adult since you won't have too many responsibilities, like a family.
You won't have to sacrifice your current lifestyle and can elevate it, while the low cost of living will let you save money you can use in the long run.
The rent you have right now could mean an entire estate in another country. It's all about perspective and how much you want to live affordably.
You can even get a cheap place for a reasonable price in a safe neighborhood. There's a reason why you find many retirees in other countries outside of the US.
Buy or Build a Tiny House
Tiny houses are one of the hottest trends in real estate. One advantage of living in a tiny house is that you get to practice minimalism. You get all the living space you need in a small area, maximizing everything you have. It's also a cheap way towards home ownership, and some tiny houses can travel like an RV.
Not only are tiny houses cheap places compared to other homes, but they're also much more affordable to build—a DIY tiny home costs anywhere from $10,000 to $30,000.
There is also the option to rent or buy a plot of land or put the tiny home in a mobile home park. You'll have a cozy living space and a lot of outdoor space if needed.
The average rent for land is lower than for an entire property, so this leaves you more to work within your monthly budget.
Some have tried the tiny home movement and testify to it being one of the best places to live. However, this depends on the person, and you may want to visit a few before deciding.
Work on a Cruise Ship
Those who want to travel and live a nomadic lifestyle may want to work on cruise ships for a time. This allows you to see different countries, earn a salary, and live on a boat for free.
You can save and use the extra income to pay credit card bills. Not only that, but cruise ships provide the food you need during an entire trip.
Cruise ships will have you committed to the job for months. Depending on your employer and availability, there is downtime between trips.
When this happens, you'll find that there are a lot of cheaper temporary lodgings to stay in while you wait. But you can always develop a side hustle to keep your bank account moving while waiting for the next cruise.
Seek Out a Military Career
Committing to the military allows you to stay on bases for most of your job. You'll have free lodging and food there, and you'll also get a decent salary, provided you pass the requirements to get in.
There are many benefits to joining the military, though it will test your willpower, especially when deployed on the field.
There's a risk to working as a soldier during conflict, but there are also many benefits in your favor. Opportunities will open up, like lower median rent or better loan terms, when buying a home in the future.
Final Thoughts On Cheap Ways To Live Alone
In conclusion, living alone doesn't have to be an expensive venture. You can find a way to live alone without breaking the bank by exploring various affordable housing options.
Whether you opt for shared housing, tiny homes, renting a room, or an apartment, there are several ways to save money and still enjoy the benefits of living alone. Additionally, several cost-effective ways exist to furnish your space, decorate it, and make it feel like home.
Creativity and research allow you to live alone and be happy without breaking the bank.