Here are 35 minimalist gifts for practical women. Many of these are very affordable and wn't break your budget.
As a whole, most women don't need anything that they can't actually use. Why not give a practical gift (instead of clutter) for Birthdays, Anniversaries, Christmas, and Mother's Day.
I am not a collector of things. I don't t like clutter. So if someone were to give me a practical or consumable gift that's useful and doesn't take up too much space, that would make me happy. Here are some favorite ideas and minimalist gifts for practical women.
This post may contain affiliate links. Please see the disclosure statement for more information.
a
This zero waste starter kit includes items like reusable food storage bags, reusable beeswax wrap, mesh bags, and reusable straws. Perfect for the minimalist for the reusable qualities yet practical things that can be utilized every day.
A simple round hair clip that can be used for both casual and semi formal.
This glass and wood diffuser is perfect for anyone who loves quality and environmentally friendly, non plastic gifts. Elegant and classy.
This set comes with 6-Pack box set and is 100% vegan cold process bar soap. Scented with premium essential oils and is good for face and body. Scents are lemongrass, vanilla orange, tango mango, avocado grapefruit, fresh mint, and patchouli lime.
This 8 inch chef's knife is well liked in the reviews with 92% of over 500 reviews at 5 star. Stainless steel with triple riveted wood handle.
These are a great practical gift for the minimalist woman. Pot holders seem to get grubby fast. These are good quality, silicone pot holders in a bunch of colors. I recommend the dark grey. They don't seem to show their age as much.
I love these bags. I actually own them and the very best part is they all stuff into these little tubes that take up a very small space in your car. You don't have bags floating around all over your trunk. Organized and contained.
I
This lamp is a rechargeable lamp that doesn't look like a camping lantern. An attractive piece that will look pretty sitting next to your bed and will still give you the benefits of an emergency lantern.
Quality Coffee, Tea, or Chocolate
Amazon has some fantastic choices for sustainable consumables. I am all about the coffee and chocolate.
This set is a quality hairbrush with a wooden handle. It comes with a comb and two brush sizes. A nice minimalist gift for practical women.
Every woman I know would love this. Not only is it waterproof, but its handy. Take it out to the pool, on the boat, gardening, taking a bath or even cooking dinner to listen to your favorite audiobook or podcast.
This pretty little portfolio is perfect for the woman who loves to be organized. I have something similar for camping. There's always so much needed with any type of travel, having all the tings in one place means everything is always ready to hit the road.
I love socks. Even those cheap fuzzy socks that I always seem to get for Christmas. Normally they fall apart quickly and get recycled. But a good quality pair of socks that will last a lifetime sounds like the best idea I've ever had. If you have a woman in your life that loves socks, these are a winner.
A good quality toothbrush is important to dental health. These Quip brushes are a nice addition to any morning and evening routine. When my son was little, he had a toothbrush that played music for two minutes to time his brushing. Adults need one of those!
Like the coffee, tea, and chocolate above, consumables are a great option for a gift. Someone who doesn't care for stuff and is really interested in a healthy lifestyle might really appreciate a basket of fresh fruits and even vegetables.
I have these and I love them. So easy to twist your hair up in to and let it dry while you are going about your life. They are both soft and really absorbent. And I love that you get two.
Putting your cell phone to bed at night away from where you sleep is a good habit to get into. Distracting yourself from grabbing your phone as soon as you wake up is best practices for a positive morning mindset.
I have had this mug for YEARS and use it every single day. I love it because it keeps my coffee warm for hours. Gone are the days when I would need to warm coffee up 3 times in the microwave. Practical and brilliant.
Photo Session
Whether for the entire family or just for her and the people she loves, a photo session is a great gift. Just ask your Facebook community for recommendations or search for "photographers near me" online.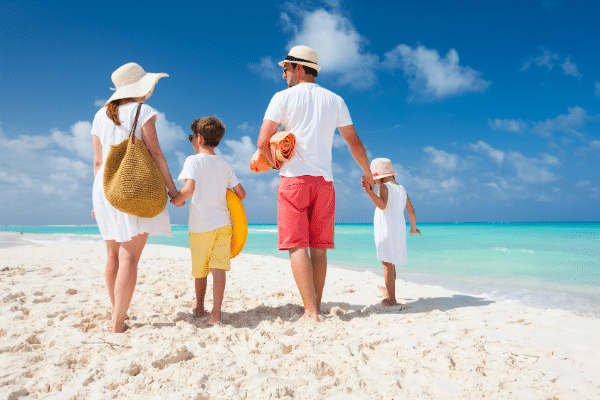 Honestly, the best kitchen investment I've ever made. My house is small so having one appliance that does multiple jobs makes my life easier. And the fact that it can cook an entire chicken in less than 30 makes it easy, practical, and the perfect minimalist gift (check out more pressure cookers here).
Gone are the days of shaving cream and sharp razors. Rechargeable razors will cut back on shaving time and are so convenient. No batteries needed. If you forgot to shave your legs in the shower last night and you're heading out to dinner with your date, you can quickly save your legs without water. So practical.
o
An Online Class
Online platforms like Udemy, Skillshare, and Masterclass offer some fantastic online classes from cooking to book writing. Give the gift of knowledge.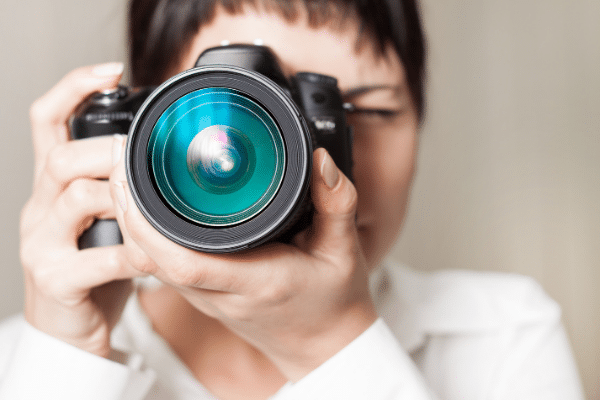 If the minimalist woman in your life is anything like me, books are an issue. I love books and I have small stacks of them all over my home. But there's nothing like controlling the book clutter like a kindle. And you can take your collection with you any place you go.
Soy candles burn cleaner without as many toxins. So they smell good and give you the relaxation you love from a candle without the toxins.
There is nothing like having a meal planned out and all the ingredients delivered to your door. We love Hello Fresh (check it out for a $70 discount)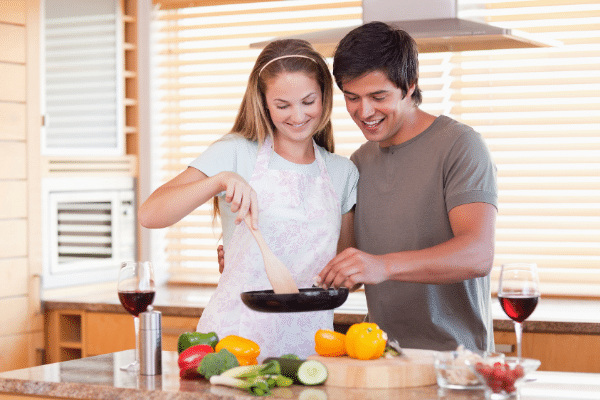 I love a set of good quality, soft, comfy sheets. There's always sheer joy when I crawl into bed after a super busy day. Good quality high thread count sheets make the kind of gift that practical women dream about (see what I did there?).
Local Consumable Foods
I enjoy giving these types of local gifts to people. When my aunt got married, she didn't want gifts but we had to do something. I live in the same area she grew up in so I bought them snacks and goodies from around us. It was a hit.
A pretty personalized necklace is a sweet gift that can be worn in a casual, work or evening setting. Practical and pretty.
I got my MK wallet YEARS ago and still love it. There's not a spec of ware on it anyplace. It has lasted for so long and I still love it.
As I put together this article, I'm wearing these headphones with classical piano music playing. It's my favorite way to work. Any woman who lives with other people will benefit from these. A perfect minimalist gift for practical women.
I look forward to the days of spa treatments again. I miss a good massage. Every woman deserves some pampering.
I love slippers. Even in the summer – I enjoy my feet being comfortable and cozy. These are the most popular on Amazon.
If the practical, minimalist woman in your life loves wine, grabbing a gift from a local winery might just be a perfect gift. Look for a winery near you and go for wine tasting together then bring a bottle home.
I find it so interesting that (for me) bath towels never seem to get upgraded or updated until they look so terrible and have holes that you can't avoid it anymore. Who doesn't love new bath towels?!?
Memberships or Gift Cards
Having a membership to a yoga studio, a museum, or a playhouse for those who love these things would be a perfect gift. I know some think that gift cards are a bad idea but I just love them. Instead of someone else getting you something just for the sake of a gift, why not allow them to get you a gift card to use when you need to?
That's it. 35 Minimalist Gifts for Practical Women. Gifts she can use or use up without it sitting on the counter or in the bottom of the closet. These gifts are perfect for birthdays, anniversaries, Mother's Day, and Christmas. Or just because she deserves it.