When trying to get out of debt, it is best to have a little safety net "just in case." The old saying says anything that can go wrong probably will, and you need money set aside for an emergency. The magic number is about $1,000.
This will help you if you have an honest emergency. It's always nice to have it available. This emergency fund isn't for losing a job or an illness.
This is a little something so you can work on the money you owe everyone. We can get to the larger emergency fund later.
What is an Emergency Fund for?
Typically, the emergency fund is 3-6 months of expenses. Expenses mean the cost of the things we need to live. Things like shelter, heat, food, transportation, and electricity.
These are the necessities. But for our purposes, we are working on the baby emergency fund while we get out of debt—that starter EF amount of $1,000.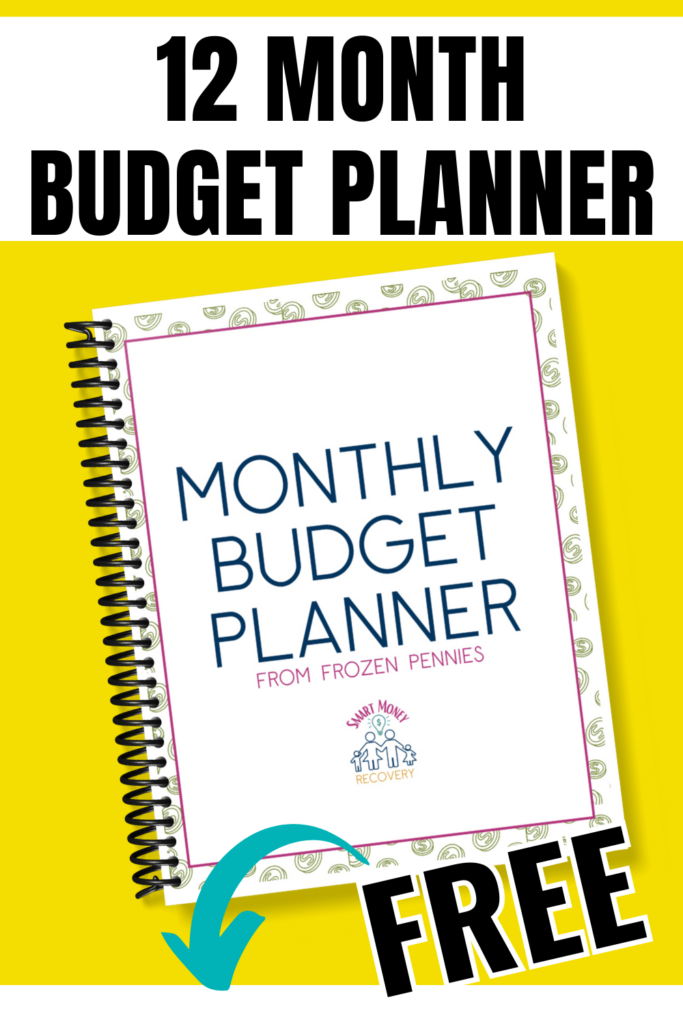 Now, this is important. Before you even start building an emergency fund, its meaning must be decided. If the washing machine dies, is that an emergency?
Can we go to the laundromat for a month until we can save money from our budget, or do we dip into that and then refill the EF? If the car battery dies, is that an emergency?
Maybe, if you count on the said car to get you back and forth to work. Unless you already have money in your Car Care Sinking Fund to cover that battery.
Spring wardrobe for your daughter is not an emergency fund. Flying to Florida because your Grammy is sick, for me, is.
Unexpected expenses such as car repairs or medical bills are a part of life, and you might never know how much money you need for them. But having an EF is an easy way to be better placed to handle them.
Where to keep your Emergency Fund
Where are you going to put it? Will you put it in a different bank account not attached to your checking account? How about an online bank like Capital One 360? How about in a jar in your cupboard or between the mattresses?
Making this decision first is wise. Deciding to put it someplace that is a little tough to get to yet can be accessed in just a few hours is your best bet. But don't let temptation screw this all up. You know you. How much self-control do you have?
How to Build an Emergency Fund
Building an emergency fund in less than three months can be challenging, but careful planning and discipline can be possible. Here's a step-by-step guide to help you:
Set a Specific Goal
Setting a specific savings goal is essential when building an emergency fund. Determine the amount you want to save, ideally covering three to six months' living expenses.
This ensures you have a safety net in case of unexpected financial challenges. Assess your monthly expenses carefully, including rent, utilities, groceries, and debt payments, to calculate an accurate target.
Having a clear goal, you can focus your efforts and track your progress effectively.
Knowing you have a substantial emergency fund provides peace of mind and allows you to handle unexpected situations without undue stress.
Assess Your Expenses
Assessing your expenses is a crucial step in building an emergency fund. Review your monthly spending to identify areas where you can cut back or reduce.
Look closely at discretionary expenses like eating out, entertainment, or subscription services. Consider alternatives or reductions in these areas to free up more money for savings.
Evaluate your habits and prioritize your needs over wants during this period. Small sacrifices can make a significant impact on your savings potential.
By being mindful of your expenses and trimming down wherever possible, you can allocate more funds towards your emergency fund and reach your goal faster.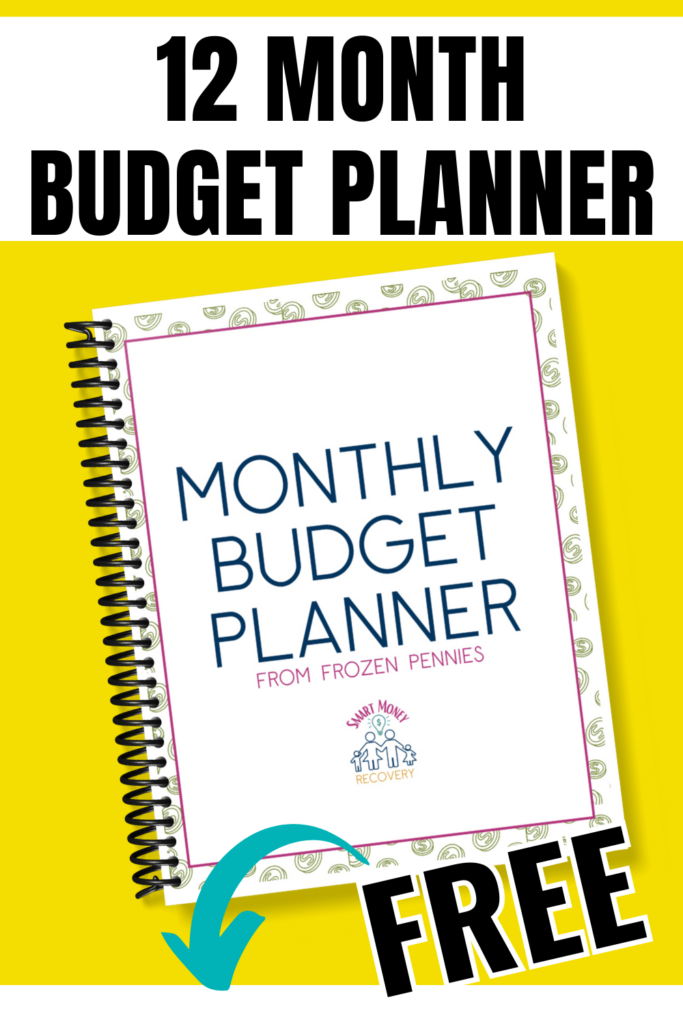 Create a Budget
Creating a budget is vital for building an emergency fund. Develop a realistic budget that accurately allocates your income to necessary expenses, savings, and debt repayment (if applicable).
Consider fixed expenses like rent, utilities, transportation, and variable expenses like groceries and entertainment. Set aside a specific portion of your income for savings, making it a priority.
If you have outstanding debts, allocate a portion for debt repayment, too. Once you've established your budget, it's crucial to stick to it diligently for three months.
Regularly track your expenses, adjust as needed, and stay committed to your budget to maximize your savings potential.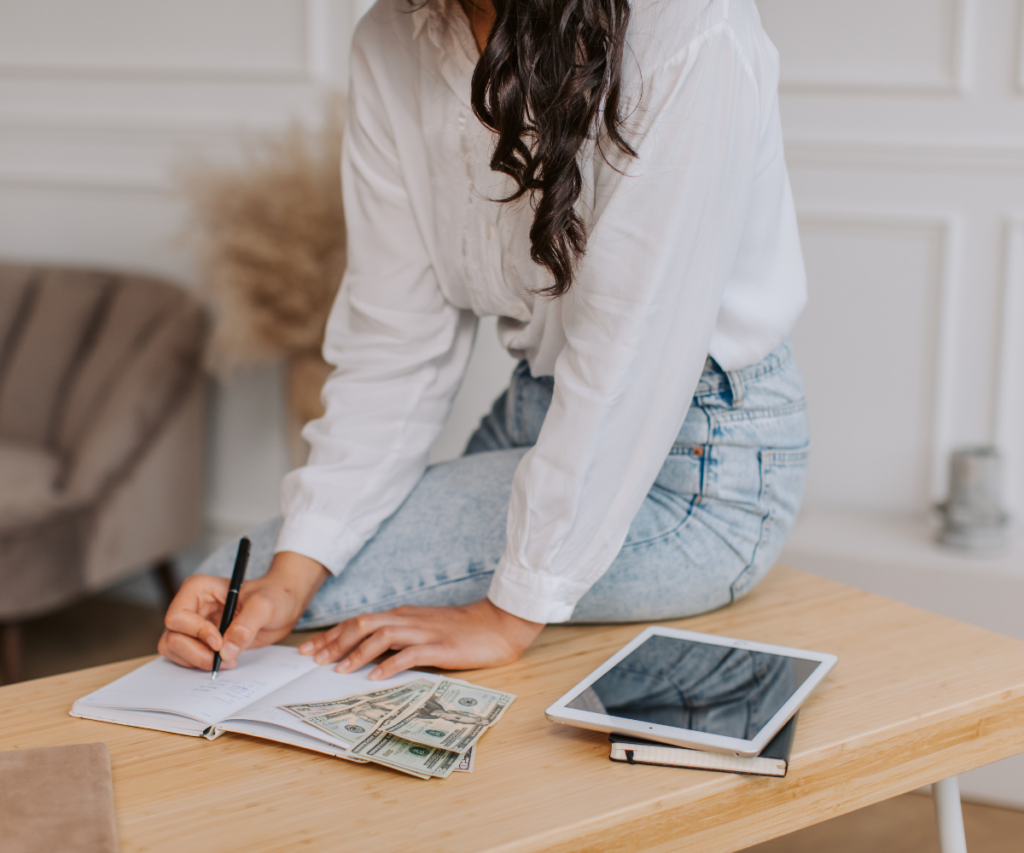 Increase Your Income
Increasing your income is an effective strategy for building an emergency fund quickly. Explore opportunities to boost your income temporarily. Sure, a tax refund is nice, but we never know when it will happen. Building a rainy day fund requires something more reliable to help boost income.
Consider taking on a part-time job or freelancing in your spare time, utilizing your skills and expertise. Not only that, but it helps if you face a job loss, so you have ways to make money until you get a new job.
Additionally, declutter your living space and sell unused items online or through a garage sale to make extra money.
Every additional dollar you earn can significantly accelerate the money you have in the case of an emergency. Stay open-minded and proactive in seeking income-boosting opportunities, and remember that this is a temporary effort to achieve your financial goal.
Increasing your income level can be the best way to expedite the growth of your emergency fund and enhance your financial security so your emergency savings account covers those sudden expenses.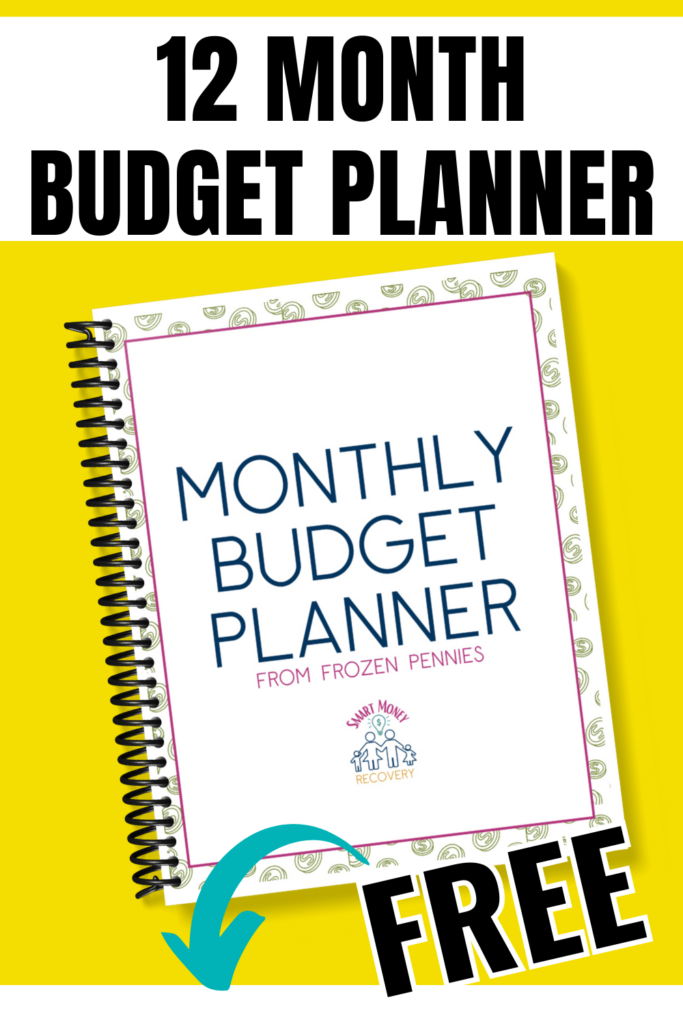 Automate Savings
Automating your savings is a powerful method for building an emergency fund consistently. Set up an automatic transfer from your checking account to a separate savings account dedicated solely to your emergency fund. Or use a direct deposit.
By doing this, a predetermined portion of your income will be automatically saved each month without relying on manual efforts, and this is one of the easiest ways to start a savings habit.
This eliminates the temptation to spend that money and ensures consistent contributions toward your emergency fund. Treat these automatic transfers as non-negotiable commitments.
Over time, the accumulated savings will steadily grow, bringing you closer to your financial security goal. Automating your savings simplifies the process and helps you stay on track effortlessly.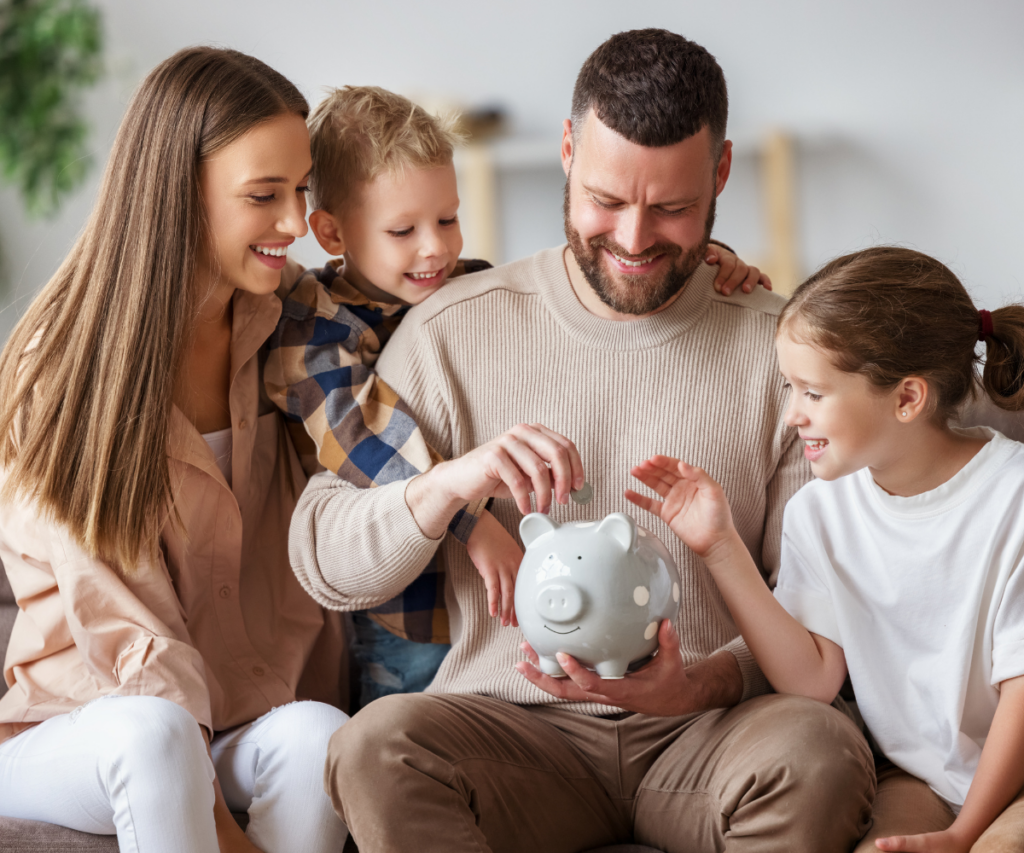 Minimize Debt
Minimizing debt is crucial when building an emergency fund quickly. If you have outstanding debts, prioritize paying them down as much as possible during this period.
By reducing your debt burden, you free up more money that can be directed towards savings in the long run. Consider employing strategies such as the debt avalanche or debt snowball method to tackle your debts systematically.
Devote any extra funds or windfalls towards debt repayment, even if it means making temporary sacrifices. As you reduce your debt, you save money on interest payments and create more flexibility to allocate toward your emergency fund, fostering long-term financial stability.
Reduce Unnecessary Expenses
Reducing unnecessary expenses is a good idea to achieve financial stability. It is crucial to prioritize building an emergency fund for three months. This requires evaluating every purchase and distinguishing between needs and wants.
Practicing discipline and staying focused on the ultimate goal is vital. One can identify areas where unnecessary spending can be curtailed by consciously considering each expenditure. This may involve cutting back on non-essential items or finding more cost-effective alternatives.
Taking control of expenses in this manner can lead to a healthier financial future and provide a solid foundation for handling unexpected emergencies.
Explore Cost-Saving Strategies
Exploring cost-saving strategies is an intelligent approach to managing your finances to free up money to handle those unplanned expenses. The first step is regularly scrutinizing essential expenses for potential savings—Hunt for discounts, promotions, and special offers that can lower your costs.
Negotiate bills with service providers, seeking better deals or package options. Consider switching to more affordable alternatives for products or services without compromising quality.
Consolidating high-interest loans into a single, lower-interest loan can reduce your monthly payments and save you money in the long run.
Remember, every dollar saved adds up, contributing to your emergency fund and providing a cushion for unexpected circumstances. Adopting these strategies can lead to greater financial stability and peace of mind.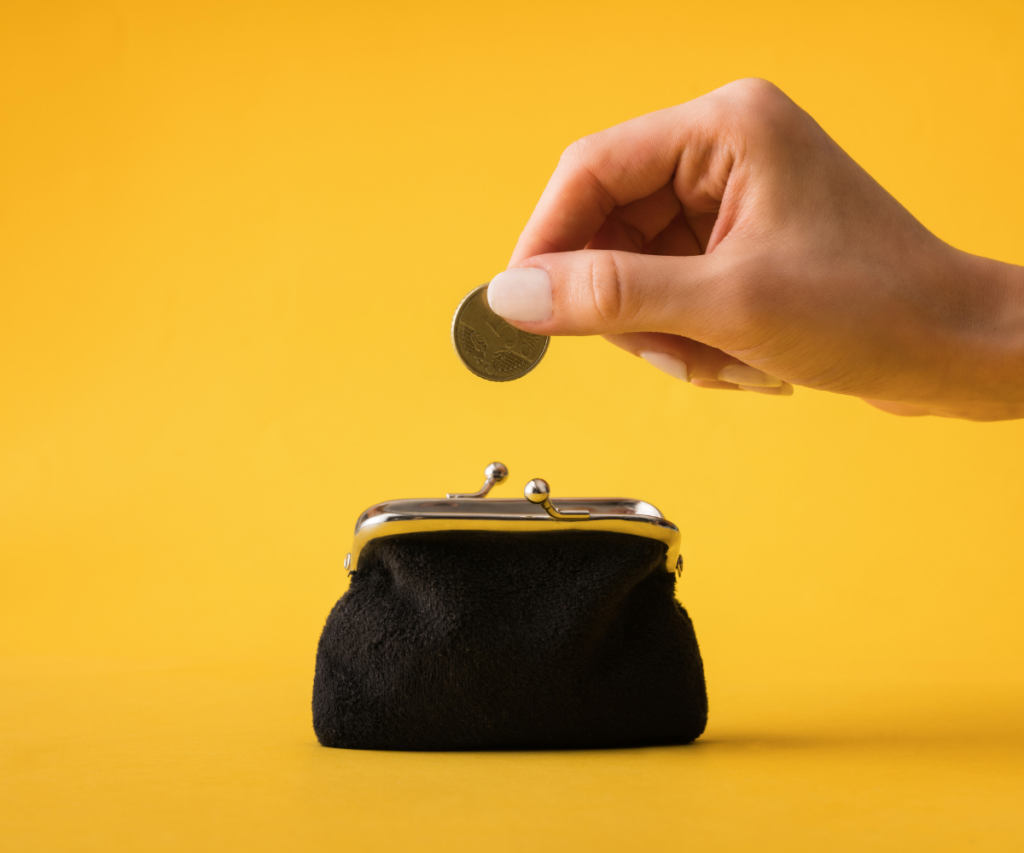 Avoid Unnecessary Risks
It's crucial to avoid unnecessary risks when managing your finances. While saving aggressively is important, it's equally important to prioritize your financial security.
Avoid taking on high-risk investments or engaging in gambling activities that can jeopardize your hard-earned money.
Instead, opt for safer investment options that offer stability and long-term growth. Focus on building and growing your emergency fund, which acts as a safety net during unforeseen circumstances.
You can maintain financial stability and secure your financial future by avoiding unnecessary risks.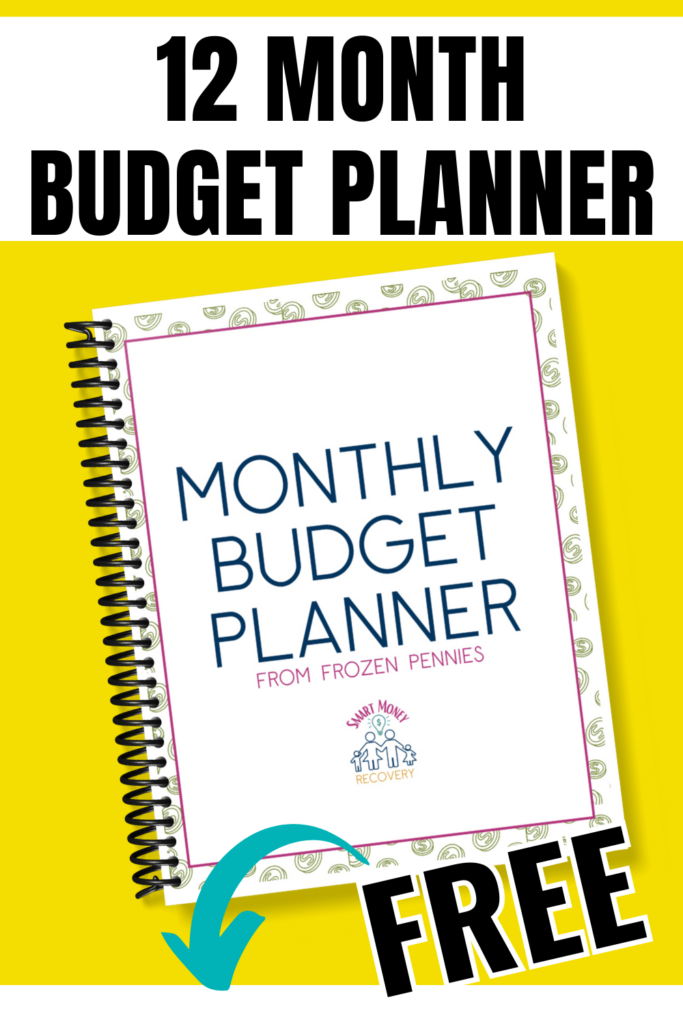 Stay Motivated and Accountable
Staying motivated and accountable is crucial in building your emergency fund efficiently. Maintain your commitment and discipline by implementing strategies that keep you engaged.
Track your progress regularly to see how far you've come, and celebrate milestones. Consider sharing your goals with a supportive friend or family member who can provide encouragement and hold you accountable.
Their support and check-ins can help you stay focused on your financial objectives. By staying motivated and accountable, you'll maintain the momentum needed to reach your emergency fund goals and achieve greater financial stability.
Building an emergency fund in less than three months might require temporary sacrifices. Still, it can provide financial security and peace of mind in the long run.
Final Thoughts On How To Build an Emergency Fund Fast
In conclusion, financial experts recommend building a starter emergency fund of $1000, which is achievable with focused effort and determination. You can establish this financial safety net by following a few key steps in no time.
Start by creating a budget and identifying areas to cut back on expenses, so you have enough money to start with small goals towards savings.
Next, consider additional income sources such as part-time jobs or freelancing opportunities. Sell unused items or find ways to generate extra cash.
Prioritize saving by setting aside a fixed amount each month.
Automate your savings to ensure consistency.
Finally, stay motivated and disciplined, remembering that this fund will provide you peace of mind and financial stability during unexpected emergencies.SaveSave
SaveSave