In the past, adding a child to an auto insurance policy was a matter of course. With other options out there, adding your child to your own policy isn't the only way.
There are advantages and disadvantages to adding your child to your policy that you should consider before jumping in feet first. I'll tell you what those are so that you can decide for yourself whether or not this is the right decision for your family to consider adding a teen driver to your policy.
As a whole, adding your child to your auto insurance has its advantages and disadvantages. It may not be necessary and require you to add them you yours.
The other options are to get your son or daughter their very own auto insurance policy. Pricing this out and taking a look at all the answers to these questions will help you make this informed decision.
Your child is now a legal driver and has their own car. You're probably thinking, should I add my teenager to my auto insurance?
It depends on the state in which you live, whether they are living with you or not, if they are driving under your supervision or have a license, etc. Let's take a look at some of the factors that affect this decision. 
Factors To Consider When Thinking About Adding Child To Your Car Insurance
If your child is under 18 years of age, they may not be able to get their own auto insurance. I spent a significant amount of time trying to find an auto insurance quote online and couldn't find anyone who would give me a quote for a 16 year old. After making a call to a local insurance agent, a driver under the age of 18 can get their own insurance in my state with a valid driver's license.
If your child lives with you and drives under your supervision then adding them to your policy will likely be less expensive than getting an individual policy for them as long as it doesn't increase the cost significantly.  
If they live elsewhere but drive under your supervision then it would also be cheaper for both of you to share one policy instead of two separate ones. You can get coverage through a non-resident policy, which is an endorsement that you can add to your auto insurance. 
If your child does not live with you then they would qualify for a separate policy on their own. However, the rates will probably be higher than if they were added to a parent's or guardian's policy since underwriters consider them more of a risk than if they had a consistent driving record.
If your child is a new teenage driver then you will have to consider the fact that even if they are added to your policy, any tickets or accidents could affect their rates in the future. It may be cheaper for them to get their own policy from the start, which can later be changed into a more affordable policy for them.
Other Things To Think About When Deciding On Car Insurance
Depending on your child's age, adding him or her to your auto insurance will affect their rates as well when they are ready to get their own individual plan.
They should have good grades, no traffic citations, and a clean driving record in order to qualify for the best rates when they turn 25 or after six years of driving experience.
Not only will they be added to your policy because they are a member of your family, but adding them may be cheaper if you have good rates on that particular car.
If someone else is adding the child (grandparent, etc.) then their auto insurance could go up as well since it will count as a different car and not just the same one under a different name.
If you have an older vehicle that is considered less of a risk than something newer, then adding your child to the insurance for that particular vehicle may be cheaper since they will not raise your rates as much. 
Taking all these factors into account can make deciding whether or not to add your child to your auto insurance quite difficult. 
If you need help with this decision, most car insurance companies offer an instant quote where you can find out how much it will cost in just a few minutes.
Should I Add My Child As A Primary or Secondary Driver?
This depends on how many drivers and how many cars you have. If you have two adult drivers and two cars, your child will be listed as a secondary driver. If you have two adult drivers and three cars and your child is added to your policy, they become a primary driver.
They also must live at home and be driving your vehicle to qualify for either of these things with your auto insurance company.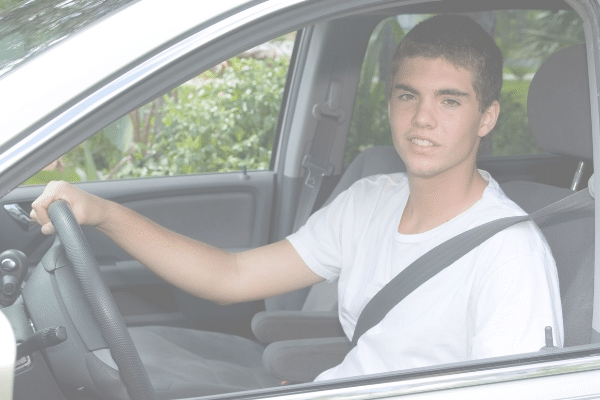 If My Child Ownes Their Own Car, Can They Be on My Insurance?
In my state, if the child owns their own car and it's registered under their name, they must have their own insurance. They cannot be added to their parent's insurance policy.
They must be a licensed driver and not just have their learner's permit.
If the child will be driving a parent's car, then they can be added to the existing car insurance policy.
There are things like good student discounts and safe driving discounts available.
Advantages
a) You can save money if you qualify for a multi-car discount
(b) The amount of money that your auto insurance premium increases for having a teen driver on your policy might still be less than them having their own policy. Then, instead of them paying for their own insurance, they just pay you the difference.
c) It is cheaper for your child to be added to your insurance policy than it is for them to have their own. The cost to add them to your existing policy is significantly less than them having their own.
Disadvantages
a) Your car insurance rates will go up and if your child is not contributing to the price increase (or doesn't have a job) you will have to absorb that increase.
b) Your liability will go up for any type of accident that does happen. As a minor, if your son or daughter gets into an accident, you can be sued. if your child is under the age of 21, you're probably liable anyway regardless if they have their own policy.
c) There are no additional discounts to adding a child to your insurance policy.
Final Thought On Should You Add Your Child To Your Auto Insurance
As a parent, it can be hard to make decisions that are best for your child. But in the case of car insurance, you may want to add them on as an additional driver or policyholder and insisting they pay the difference in price.
You should check with your insurance carriers and insurance expert in your state as every state has different rules.
Doing so will not only give your child some financial responsibility and help teach them about being responsible with money but could also save you thousands of dollars down the line should they get into an accident. Remember, a driver's license is not a right, it's a privilege.