How much a year is $15 an hour? A person who works full-time (40 hours a week) at $15 an hour and earns 2 weeks of vacation time for a total of 50 weeks, will have earned approximately $30,000.
The idea of raising the minimum wage to $15 an hour is being tossed around a lot these days. But what does it really mean to raise the wage? How much more would someone make if they were making $15 an hour as opposed to the current minimum wage?
The minimum wage in the United States is $7.25 an hour, which means that if you work a full-time job of 40 hours per week, you will make only $15,080 a year before taxes and other deductions.
If we raised the minimum wage to $15 an hour, then workers would earn at least double that amount or $31,200 annually (based on 52 weeks – no vacations), moving us closer to a living wage. Imagine how much your life could change with more income!
This doesn't take into account any bonuses or benefits like health insurance or paid holidays. This also doesn't take into consideration taxes and deductions.
Is $15 An Hour A Living Wage?
$15 an hour is considered a living wage, which means that you can live on it without assistance from government programs like welfare or food stamps.
$15 an hour would be enough to cover basic expenses for rent, utilities, transportation, and food.
That leaves about $1,200 per month after taxes for other necessities such as clothing and healthcare. And if you work full-time for 52 weeks at $15 an hour, you'll make about $31K a year – not counting any bonuses or benefits like health insurance or paid holidays.
But there are challenges to earning this amount of money. Employers who refuse to provide benefits, jobs that don't provide any kind of compensation, and the cost of transportation and housing (which can vary widely around the country) make even $15 an hour hard to live.
CNBC reports that people can not live on $15 an hour in most areas of the United States.
How To Live On $30,000 A Year
Can you live on $15/hour? Yes. But it really depends on which area of the country you're living in and the cost of living.
It's important to live below your means. It doesn't matter how much money someone earns, it matters what they do with the money that counts. Whether rich or poor, people can often find themselves in a financial mess by spending more than their income allows them.
5 Ways To Secure Your Paycheck
One goal for people to work toward is financial security. While not always attainable, it's important that you have a plan in place so when the time comes your finances will be set and stable through any unexpected events or circumstances.
Financial freedom is unlikely unless you live within your means. Practically speaking, however, living in the moment and spending freely may not be what's best for securing a good life ahead of time.
Some people view knowing how to budget as somewhat boring or restricting—a way of saying no to oneself from enjoying different things that money can afford.
When one lives by these principles though it becomes clear: financial security doesn't happen with just a full bank account but also comes through discipline. Being prudent about purchases will give them more peace of mind than ever before when worrying over tomorrow's expenses or bills.
Here are 6 ways to secure your paycheck with a steady income.
1. Create A Budget
A budget is a sort of financial plan that helps you know where your money's going. So, if you learn to live within the means that it brings into your life—including all expenses and income coming in–you won't have to worry about living beyond your necessities or needs.
What are some benefits of sticking to a budget?
a. It is a living plan that helps you and your spouse keep track of and manage expenses and income– not worry about what's ahead
b. Knowing where every dollar goes, helps to save for the future
c. You can set financial goals and then work toward them instead of just wondering how you'll get there
d. Create a plan for the future to ensure sufficient financial security and stability so you don't spend beyond your means
e. It makes it easier to save for emergencies, long-term goals such as buying a house or saving for retirement and helps set up savings accounts to help with finances in case of unforeseen circumstances.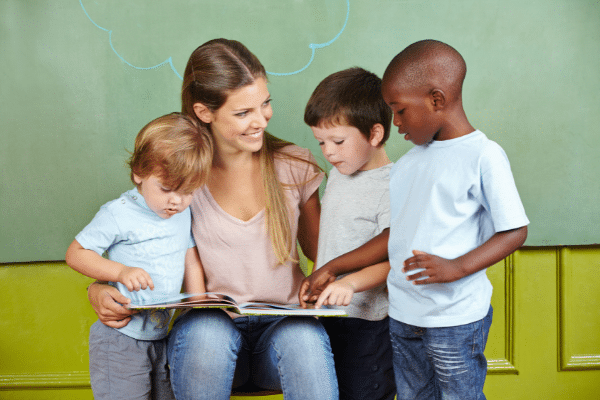 2. Lower All Expenses
Part of managing your income and budget is to lower all expenses– not just the ones you can cut off.
Being able to live financially secure doesn't happen overnight or through only cutting off a few monthly bills. It takes discipline and good management over time, but it can be done if one allows for an organized financial plan that is flexible to change.
What are some ways to lower your expenses?
a. Look at your income and see where you can cut costs such as cable, gym memberships, subscriptions
b. Consider the pros and cons of owning a car as opposed to using public transportation or other means
c. Pay off debts that might be weighing you down or are difficult to pay off over time
d. Find ways to save on groceries by purchasing only what you need—not extras and be sure to track what's coming in versus going out
e. Be creative about how you can reduce your bills if nothing else seems feasible at the moment.
3. Stop Eating Out
Eat-in meals not only save you immediate cash but they're also more nutritious. So, if you can cut back on or stop eating out altogether that will help lower your expenses month to month allowing for some spending money in other areas.
What are some benefits of eating at home?
a. Your grocery bill will be less than what you would spend at restaurants
b. You'll eat healthier food than if you bought take-out or ate out
c. It will save your body from the negative effects of eating unhealthy, cheap, processed foods. If nothing else, cutting back on these kinds of foods can improve your day-to-day well-being by allowing your body to function more effectively and at its full capacity
4. Develop Financial Security Over Time
Just because you don't have thousands of dollars saved up doesn't mean your finances aren't on the right track.
What are some benefits of working toward financial security?
a. You can build credit history over time so you don't have to worry about loans, credit cards, car payments
b. As your income increases and you cut back on expenses, it will be easier to pay off debts and save for emergencies
c. You can have peace of mind knowing that any unforeseen circumstances won't cause major financial problems because you have a plan in place to weather through them
d. Developing your finances takes time and patience, but if you stick with it and don't give up it will pay off in the long run
e. Using a plan and making financial goals is a rewarding experience that can help you to be more organized and prepared for the future.
5. Downsize Expenses
If you're already using your budget and still coming up short every month, you might need to consider downsizing expenses. This can include moving to a smaller place with cheaper rent or utilities, getting rid of the car and resorting to public transportation or even walking and biking, and reducing one's entertainment spending. There are many ways to downsize expenses and they're all around you if you just open your mind.
Consider getting financial counseling, rent assistance, low-cost medical or dental care, or food stamps if you qualify.
Ask for help
Use the Internet and libraries as research tools to find out about programs in your community that can give you a helping hand. Government organizations often have these types of resources available, and they're free and accessible for those who qualify.
Take advantage of these opportunities to help yourself and your family. If you're struggling financially but have the will to turn things around, know that there are people out there ready to help you if you just ask for it.
6. Use Cash Only
Cash only is actually a great way to spend less. If you feel the need to spend money on something, make sure it's cash because even seeing all that green in your wallet might be enough for you to wait. Don't get bogged down with the idea of everyday purchases because there are many other ways to spend your money on more important things.
Switch to using a cash-only lifestyle. If you don't trust yourself to spend cash wisely, then designate a certain amount of cash each month and promise never to go over. Treat this cash just like the money you put toward rent and other bills—meaning, it is for bills or savings only.
What are some benefits of using cash only?
a. You'll be less likely to overspend because you can physically see how much you have left after each purchase
b. It forces you to buy what you really need, not want
c. Using cash will make you stop and think because you won't be able to swipe a card or write a check
d. You won't get hit with interest rates for not paying your bills on time; the payment will be due when it's due
Do You Need to Make More Money?
If you're already hitting the limit of what your income can afford, it may be time to consider increasing your earning potential.
This doesn't mean quitting your job and getting another one that pays more. It could mean working on improving skills for better-paying positions or even going back to school to get a degree or certification that qualifies you for more. Or, you could find a way to make money on the side such as getting another job or starting up an online business.
Final Thoughts On How Much A Year Is $15 An Hour
Based on a 40 hour work week and 50 weeks of employment, annually, you can make $30,000 per year. People who work full-time should be able to live on what they make and depending on the area you live in and whether you're the sole provider in the house, it might not be enough.
The goal is not always the same for everyone, but we can all agree that $15 an hour and a living wage are good starting points. If you're looking for ways to increase your income and still maintain your lifestyle by spending less money, you might find some helpful tips here!